31 Best & Fun Things To Do In Naperville, IL
Are you planning a trip to Naperville, Illinois, and looking for fun activities to make your trip memorable? Look no further! You're at the right place, as we'll explore the 31 best and fun things to do in Naperville, IL, making your trip unforgettable.
Nestled in the western suburb of Chicago, Naperville, Illinois, is a vibrant city with numerous fun activities that cater to all types of travellers.
From its picturesque Riverwalk to its top-notch museums and bustling downtown, Naperville offers many exciting activities and must-see attractions. Visit the DuPage Children's Museum, the DuPage River, the Cypress Cove Family Aquatic Park, and other unique attractions.
---
31 Best and Fun Things To Do In Naperville, IL (2023)
---
1. Naperville Riverwalk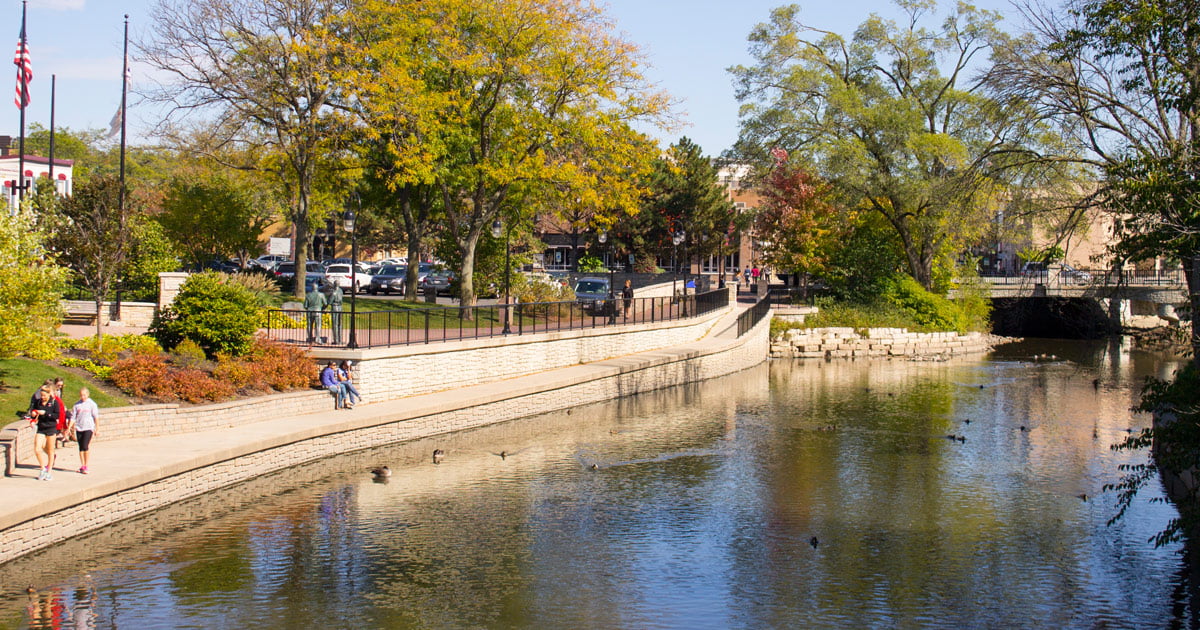 Begin your Naperville adventure at the Naperville Riverwalk, one of the town's crown jewels. Built in 1981 to commemorate the town's 150th anniversary, the Riverwalk features 1.75 miles of brick paths, fountains, bridges, beautiful landscaping, outdoor sculpture and artwork, recreational facilities, and celebratory memorials.
The Naperville Riverwalk also offers spots like the Grand Pavilion, the Riverwalk Amphitheater, and the Dandelion Fountain. 
The riverwalk is an ideal place for picnicking, strolling, or unwinding and reflecting. Spend your time relaxing and enjoying the scene.
Address: 188 W. Jackson Avenue, Naperville, IL 60540, United States
2. Naper Settlement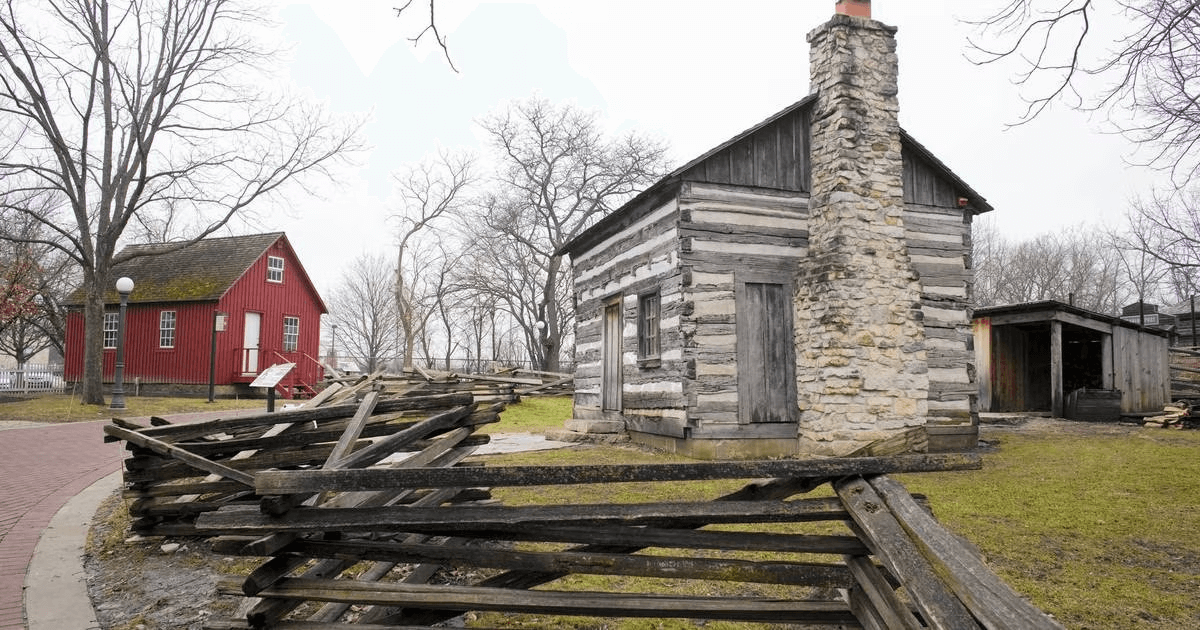 One of the unique things to do in Naperville, IL, today is to step back in time at the Naper Settlement. Established in 1969, this 12-acre outdoor museum consists of a collection of 30 historic buildings and structures, recreating the ambiance of a 19th-century village.
From the Victorian mansion to the quaint chapel and schoolhouse, the settlement gives visitors a tangible experience of Naperville's rich history.
Visitors can take guided tours of the museum and attend regular events, such as Civil War Days, which provide immersive historical reenactments.
Address: 523 S Webster Street, Naperville, IL 60540, United States
3. Centennial Beach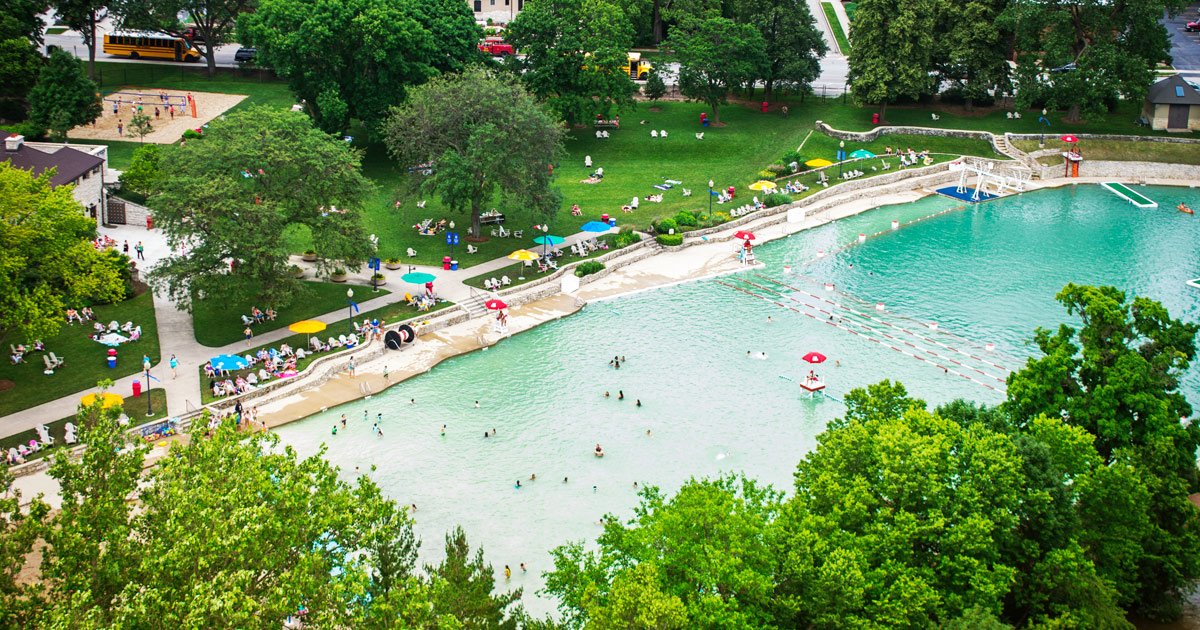 One of the fun things to do in Naperville is to escape the summer heat at Centennial Beach. Located only a few minutes from the Naperville Riverwalk, Centennial Beach offers a unique swimming experience to people of all ages.
Located within an abandoned double quarry alongside the DuPage River, this public aquatic park covers about 6 acres of land with about 6.2 million gallons of open water from Lake Michigan.
The beach offers varying depths suitable for both new swimmers and seasoned divers. It also features water slides, fountains, a skatepark, and other fun things to enjoy.
Complete with a large sandy area, it feels more like a beachside retreat, especially when the summer sun beats down.
Location: 500 W. Jackson Avenue, Naperville, Illinois, United States
4. DuPage Children's Museum
One of the fun things to do in Naperville, IL, with kids is to visit the DuPage Children's Museum. Established in 1987, the DuPage Children's Museum is a three-floor wonderland meticulously designed to ignite curiosity in young minds.
The museum features exhibits like "AWEsome Air," "Creativity Connections," and the "Math Playground," where children get to interactively learn about science, art, engineering, and math. It is designed to inspire curiosity, creativity, thinking, and problem-solving in all visitors.
Address: 301 N Washington St, Naperville, IL 60540, United States
5. Downtown Naperville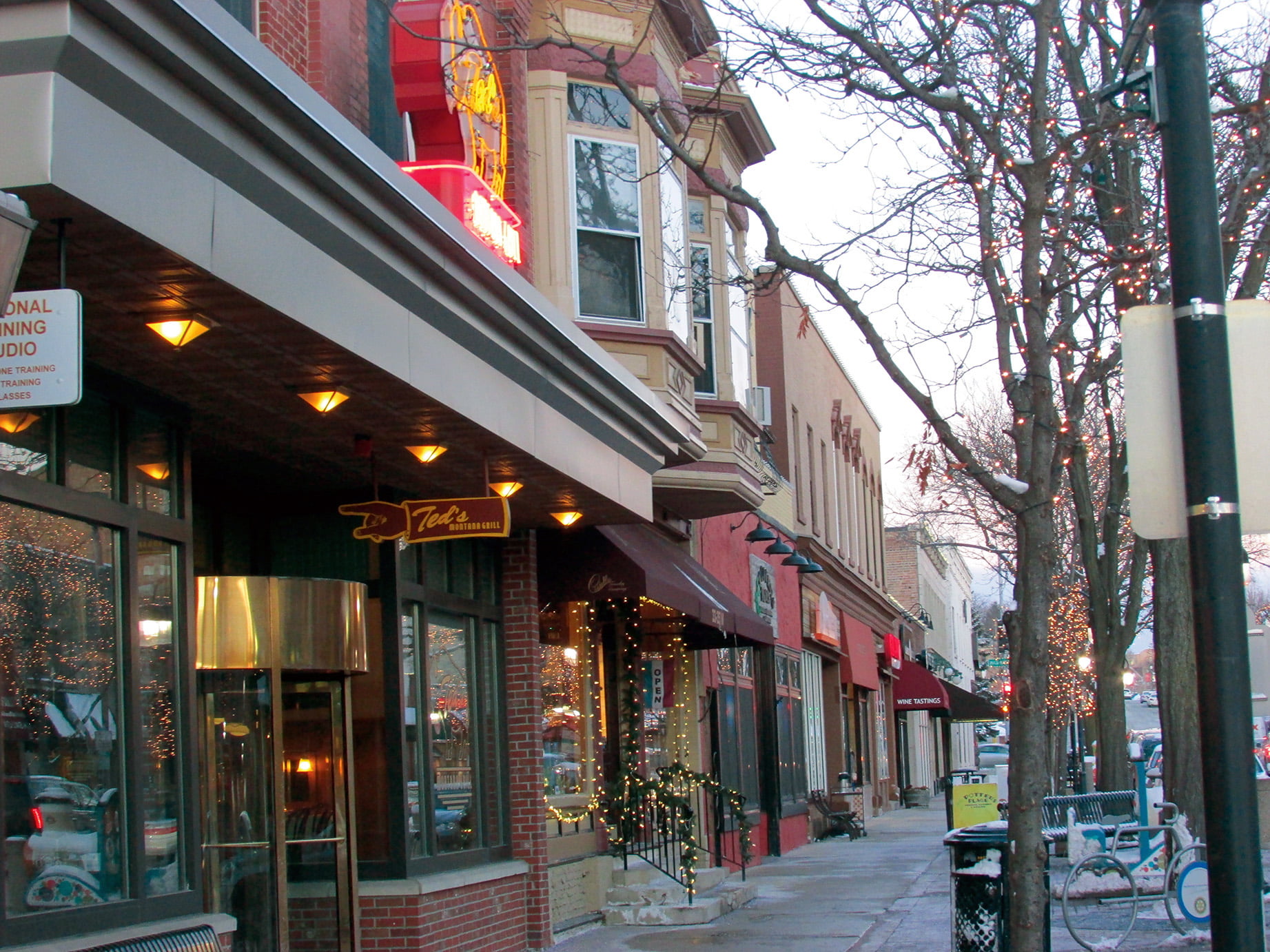 One of the free things to do in Naperville is to explore Downtown Naperville, one of the most popular destinations in the Midwest.
With its harmonious blend of history and modernity and historic structures housing contemporary boutiques and eateries, Downtown Naperville is a hub of activity. From the latest fashion trends to artisanal local goods, the shopping experience here is diverse and delightful.
The downtown district also offers many dining options, ranging from upscale restaurants to cozy cafés.
Address:
55 S Main Street, Naperville, IL 60540, United States
6. Cypress Cove Family Aquatic Park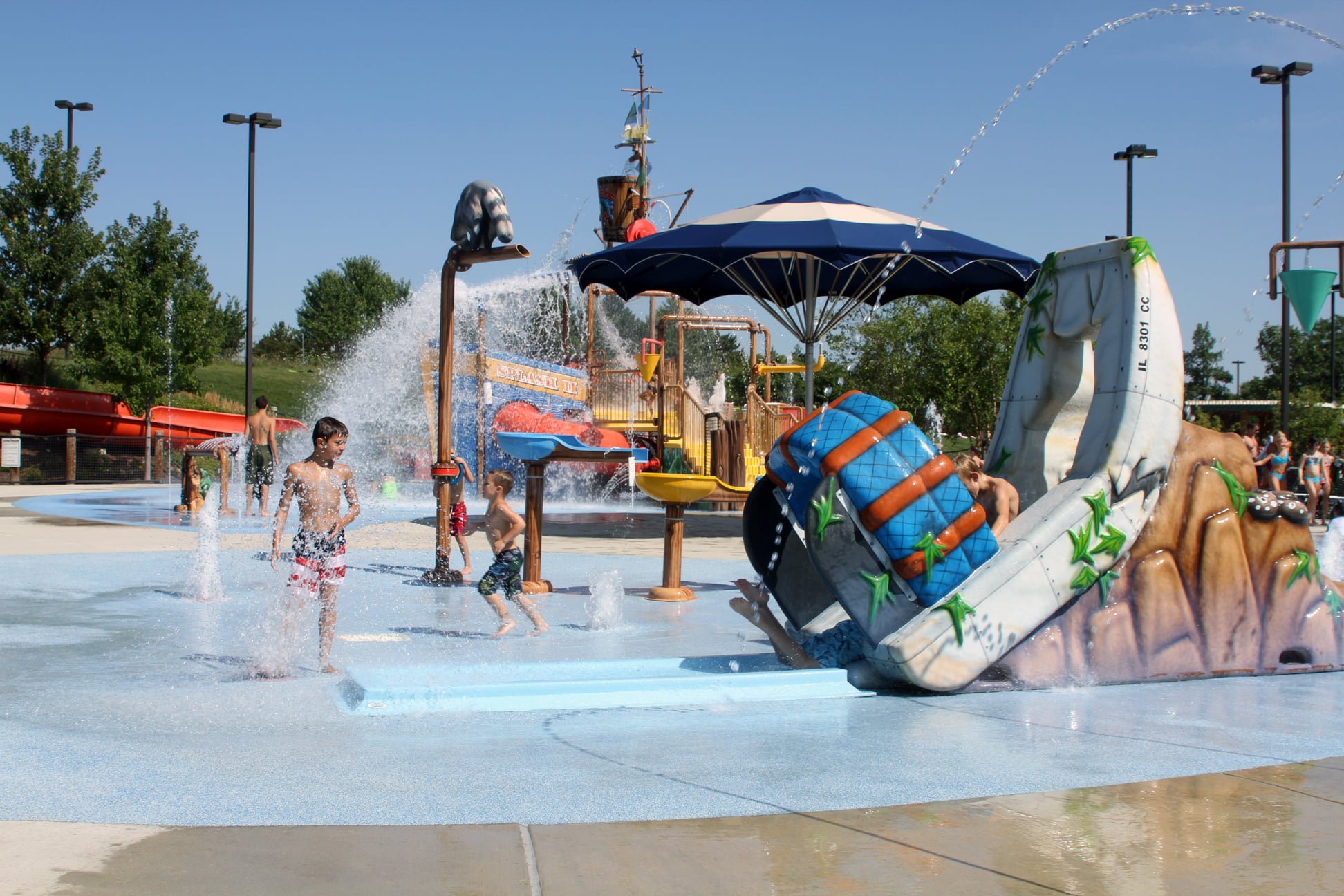 Located in Woodridge, Illinois, visiting Cypress Cove Family Aquatic Park is one of the family-friendly things to do near Naperville.
Opened in 1997, this bayou-themed waterpark is an ideal place for the entire family to cool down on a hot summer's day. The park offers numerous attractions suitable for people of all ages, including Cajun Creek, Crocodile Isle, Tabasco Falls, Alligator Alley, Cattail Bay, and Mud Bug Beach, among many others.
Beyond the fun activities, you can also have a family gathering by indulging in a refreshing drink or snack at the Swamp Shack Cafe.
Address: 8301 Janes Avenue, Woodridge, IL 60517, United States
7. Naperville Historic District
The Historic District is a testament to Naperville's commitment to preserving its roots. This local district is lined with 613 buildings that contribute to the rich history and heritage of the area.
The district represents the town as it was originally platted and a few early additions. On the other hand, the buildings have stunning architecture, which adds to the aesthetic of the charming neighbourhood. The ornate designs and well-preserved structures tell tales of eras gone by.
As part of your Naperville itinerary, take a leisurely walk or bike along the neighbourhood and appreciate the beauty and charm of the local district.
Address: Naperville, IL 60540, United States
8. Moser Tower and Millennium Carillon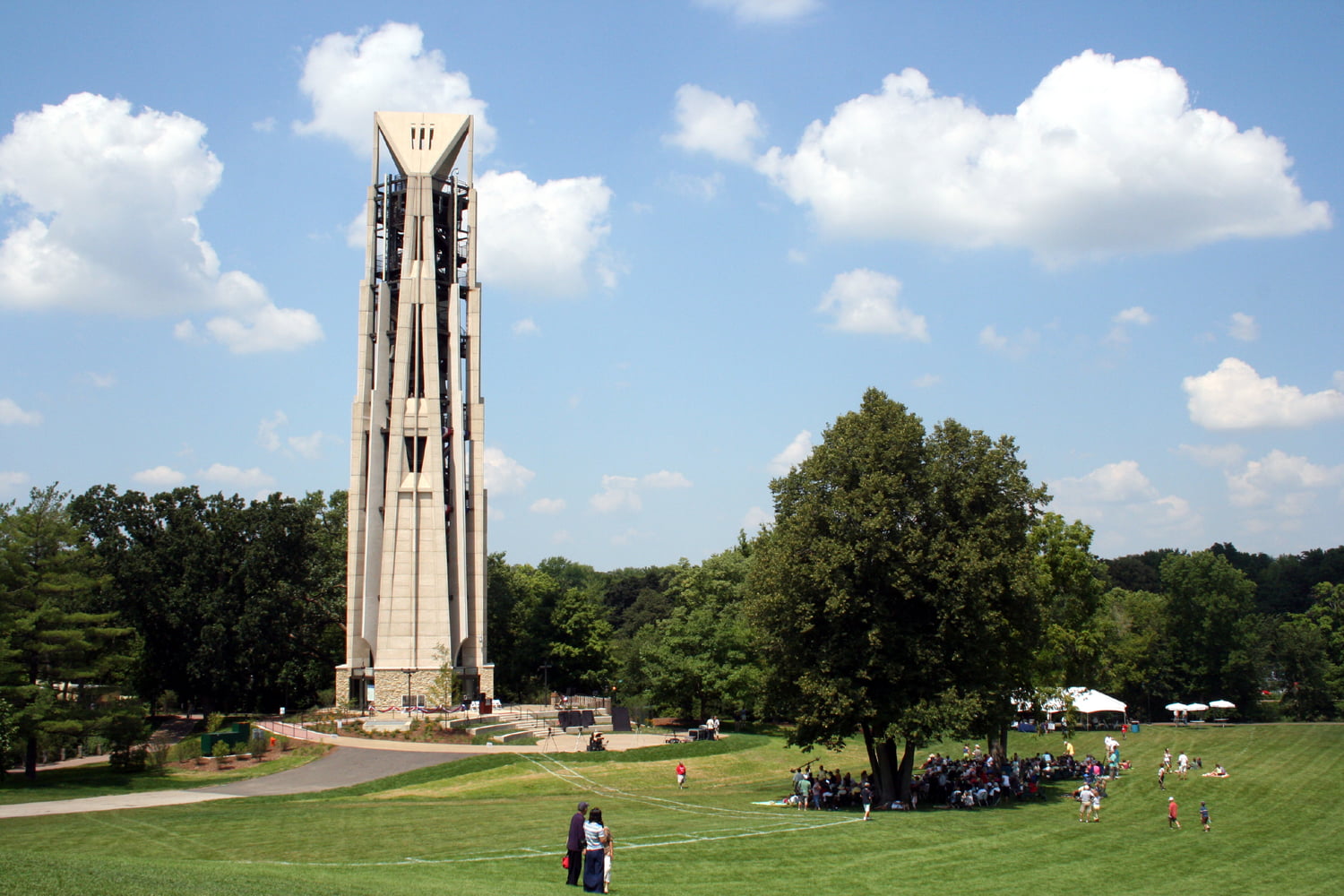 Also known as Naperville Bell Tower, the Moses Tower and Millennium Carillon is one of the top attractions in Naperville, IL.
Located at the base of the Riverwalk's Rotary Hill, this unique 16-story structure, 160 feet tall with 72-bell musical instruments, dominates the town's skyline. The Carillon structure is touted to be one of the four largest in the United States.
Visitors can take a guided tour and climb the 253 steps to the top of the tower for a panoramic view of the city. Others who cannot climb can use the elevator and remain on the Gallery Level Observation Deck.
The Carillon also regularly hosts concerts, filling the city with melodic chimes.
Address:
443 Aurora Avenue, Naperville, IL 60540, United States
9. Springbrook Prairie Forest Preserve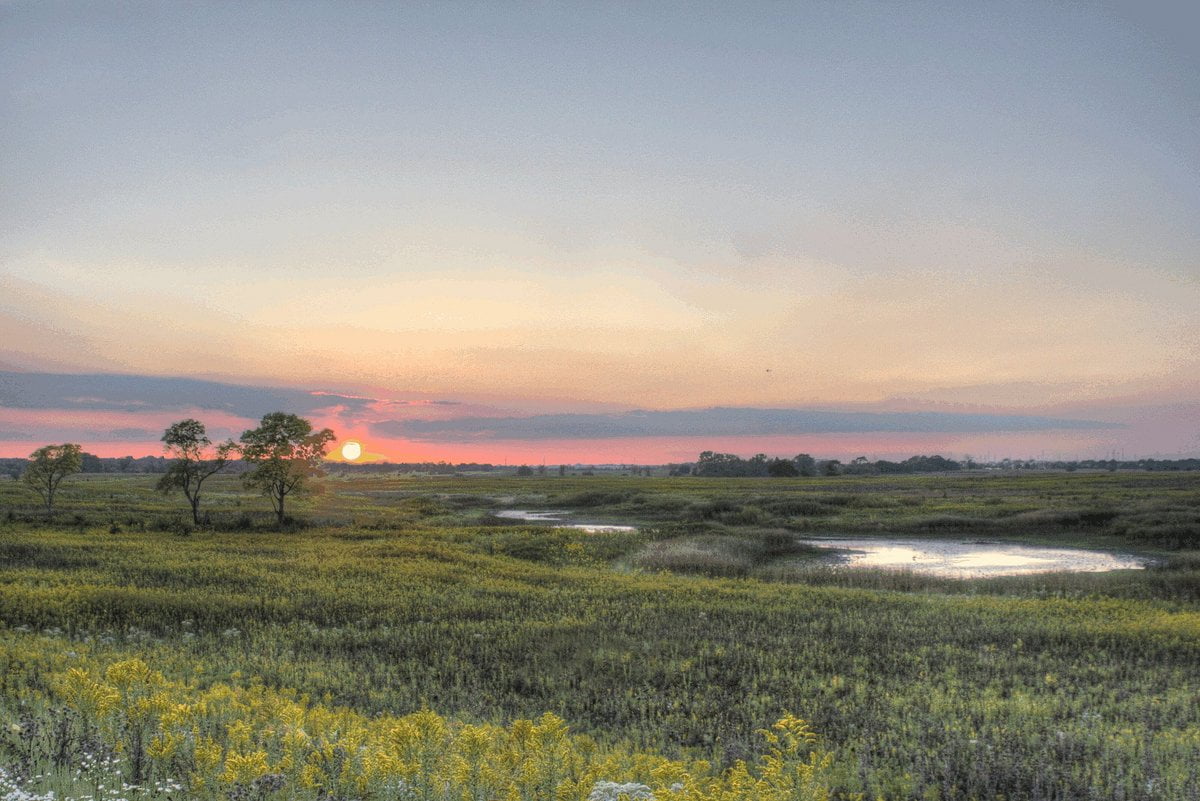 The Springbrook Prairie Forest Preserve is one of the fun outdoor attractions in Naperville for nature enthusiasts. Spanning 1,832 acres, the Springbrook Prairie Forest Preserve Preserve is home to numerous bird species like meadowlarks, dickcissels, grasshopper sparrows, woodcocks, and bobolinks, as well as state-endangered northern harriers, short-eared owls, and Henslow's sparrows.
It's a designated Illinois Nature Preserve and a paradise for bird watchers, with many endangered species finding sanctuary here.
It also features 7 miles of trails, perfect for hiking, picnicking, biking, horseback riding, cross-country skiing, or immersing yourself in nature.
Address: Naperville, IL 60540, United States
---
Exploring other attractions near Naperville? Why not check out some fun things to do in Aurora, IL and fun things to do in Galena, IL?
---
10. Paddleboat Quarry
Located right next to the Riverwalk and next to Centennial Beach, the Paddleboat Quarry is one of the best places for water activities in Naperville.
At the Paddleboat Quarry, visitors can rent paddleboats, paddleboards, or kayaks and navigate the serene waters, enjoying the surrounding beauty. They also offer free splash pads to use on a first-come, first-served basis.
This attraction is open from the spring through the fall, depending on the weather.
Address: 441 Aurora Avenue, Naperville, IL 60540, United States
11. Wentz Concert Hall
One of the fun things to do in Naperville at night is to catch a performance at Wentz Concert Hall. Located on the North Central College campuses in Naperville, Wentz Concert Hall is home to numerous performances spanning various genres.
Home to the North Central College Fine and Performing Arts, this 617-seat venue offers an intimate setting, ensuring each note reaches every audience member perfectly.
The Concert Hall offers an elegant design and state-of-the-art sound system, making it a favourite among performers and attendees. Regularly hosting local, national, and international artists, a night at Wentz is always memorable.
Address: 171 E Chicago Avenue, Naperville, IL 60540, United States
12. Naperville Trolley & Tours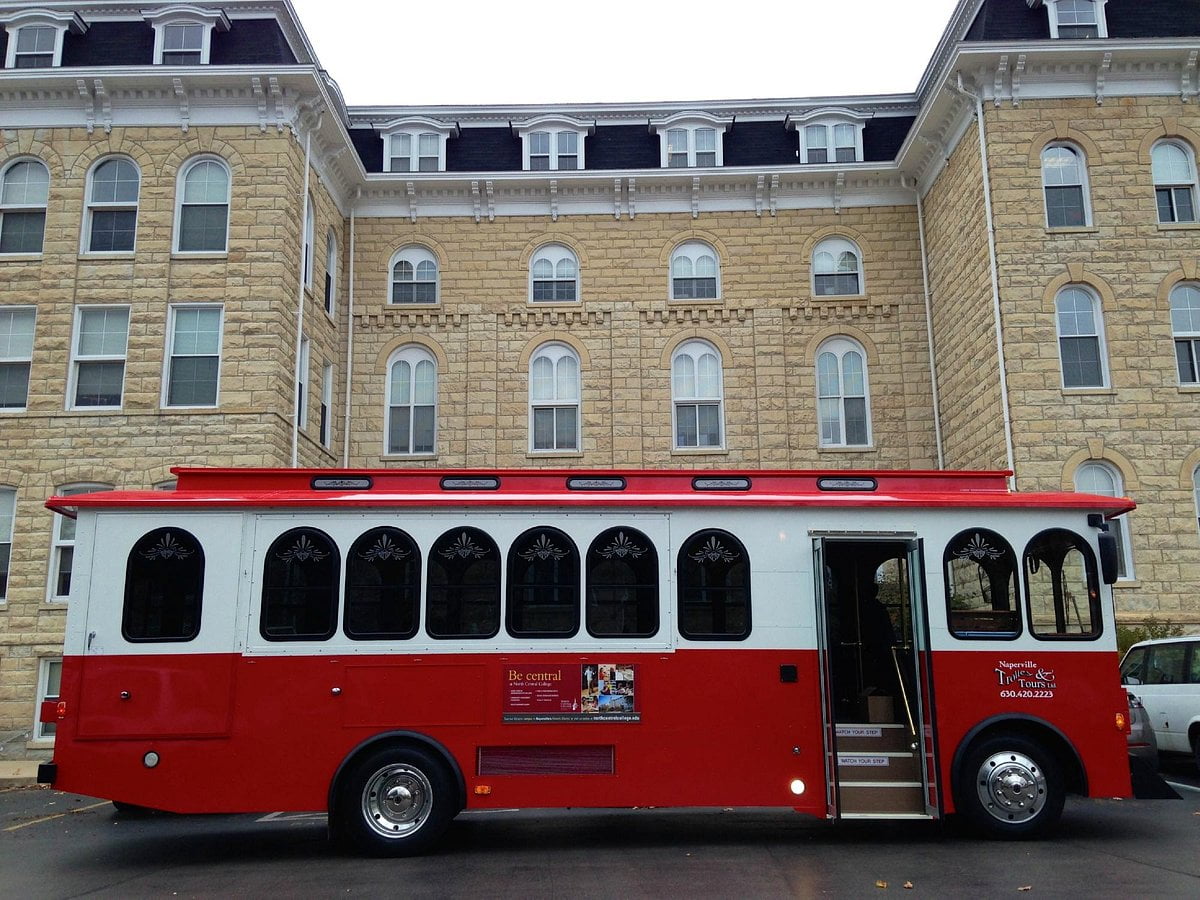 The Naperville Trolley and Tours offer a one-hour nostalgic ride into Naperville's past and present, highlighting the city's growth.
Opened in 1995, the Naperville Trolley and Tour offers history excursions, pub crawls, and group trips. Guided tours take visitors through historic neighbourhoods, downtown, and other significant sites, all while sharing fascinating stories and facts about Naperville's rich past and vibrant present.
Holiday-themed tours are also available for Halloween and Christmas.
Address: Naperville, IL 60540, United States
13. BrightSide Theatre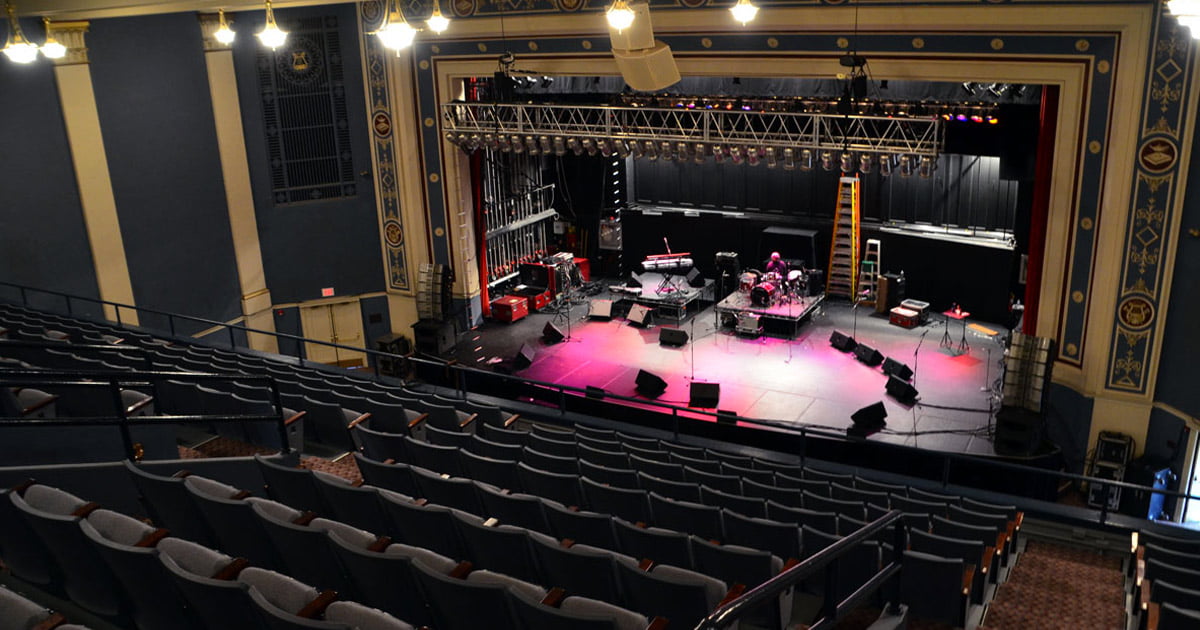 Located in the heart of historic downtown Naperville, the BrightSide Theatre is the newest professional theatre in the western suburbs.
The theatre produces at least four popular shows each year and hosts a children's summer camp to instil a love for live performance in children of all ages.
From musicals and plays to children's theatre, the range of shows ensures there's something for every theatre lover. The intimate setting creates a personal connection between the actors and the audience, making each show a unique experience.
Address: 31 S Ellsworth St, Naperville, IL 60540, United States
14. Knoch Knolls Nature Center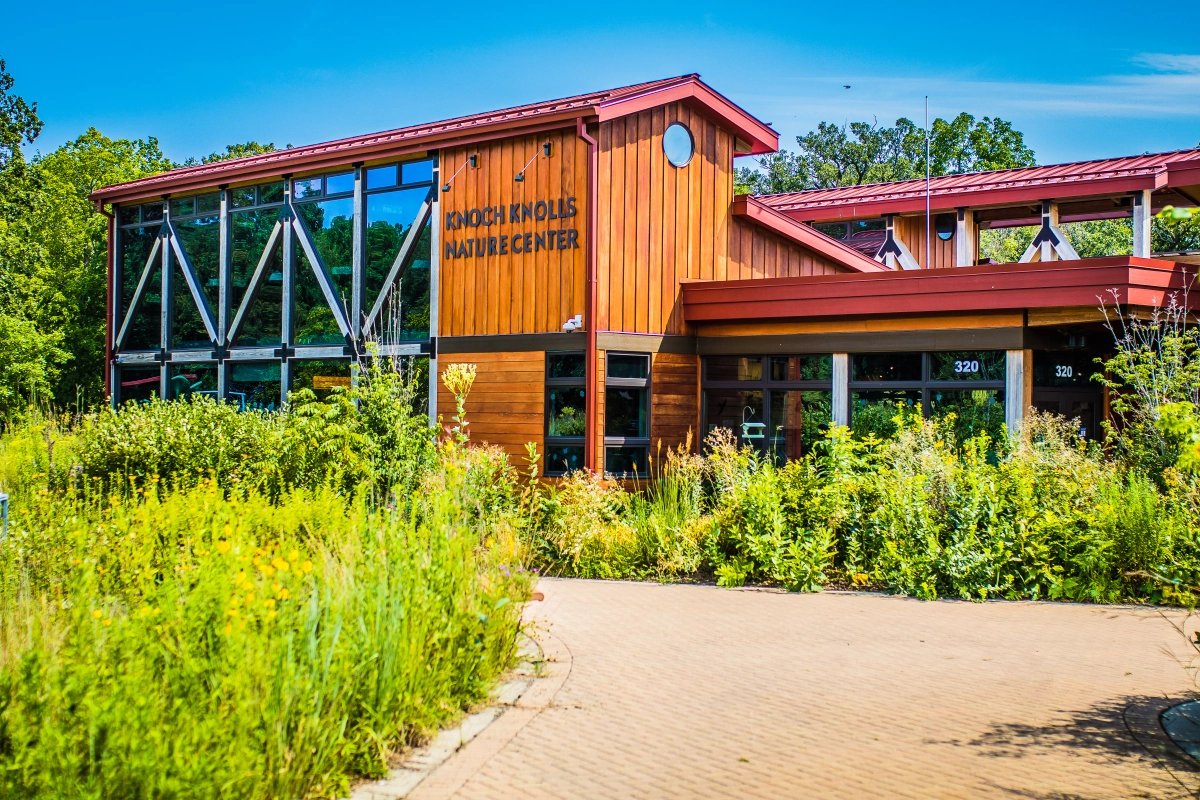 One of the fun outdoor activities to do in Naperville is to explore the Knoch Knolls Nature Center. Located right on the DuPage River, the Knoch Knolls Nature Center is a green sanctuary amidst the urban sprawl.
This eco-friendly facility provides plenty of educational resources and sweeping views of the scenic environment, lush nature, and wildlife.
The center is the starting point to explore the surrounding Knoch Knolls Park, which boasts trails, ponds, and a disc golf course.
Address: 320 Knoch Knolls Road, Naperville, IL 60565, United States
15. Naperville Public Library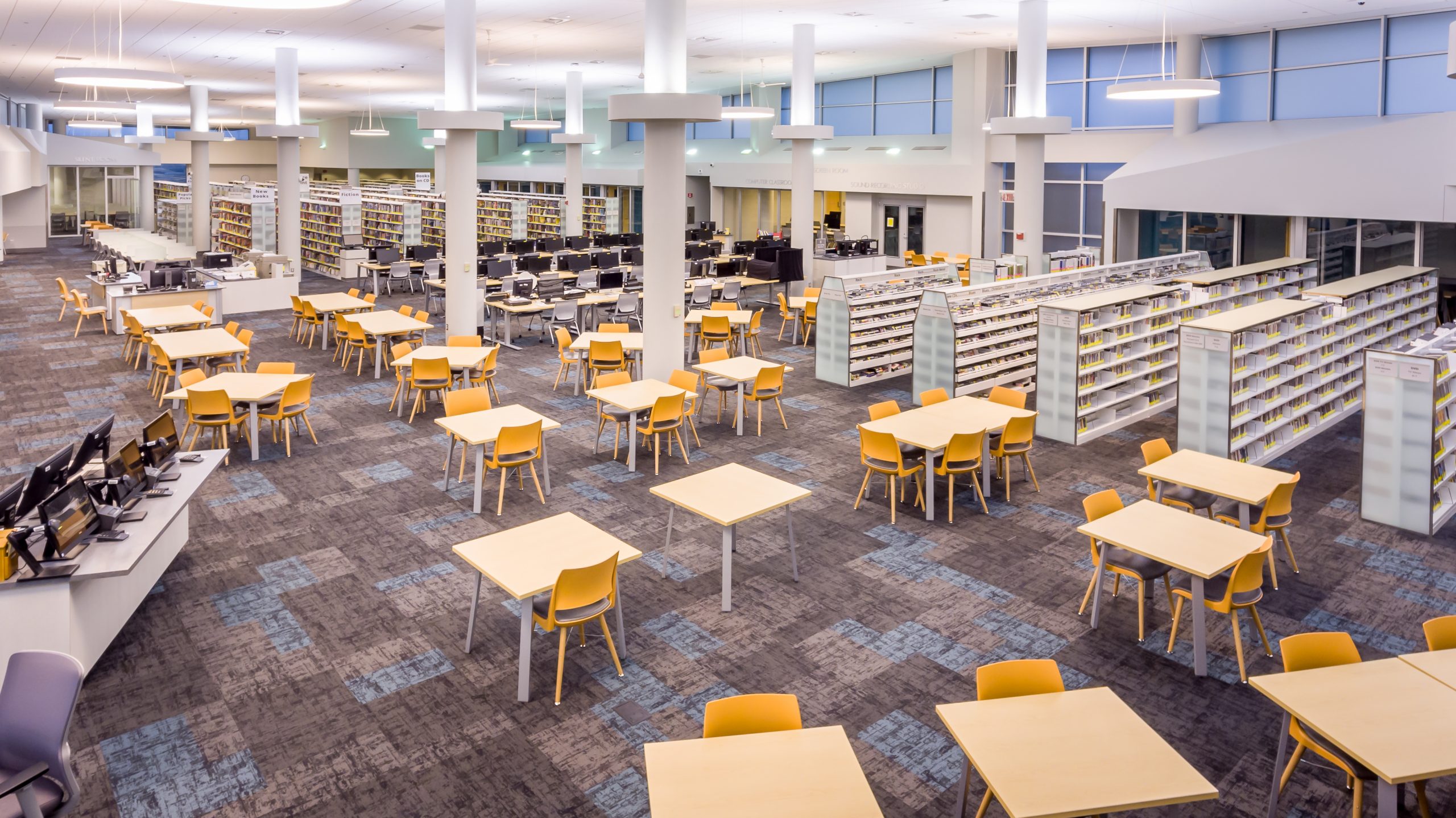 Spread across three locations in the city, the Naperville Public Library is not just a repository of books; it is a vital part of the community where knowledge seekers find solace.
The Naperville Public Library has an extensive collection of books, e-books, audiobooks, newspapers, and magazines. It also features a children's digital library. The library also hosts family-friendly activities, storytimes, and engaging programs that cater to various age groups, making it an enriching destination for all.
Address: 3015 Cedar Glade Dr, Naperville, IL 60564, United States
16. Seager Park Interpretive Center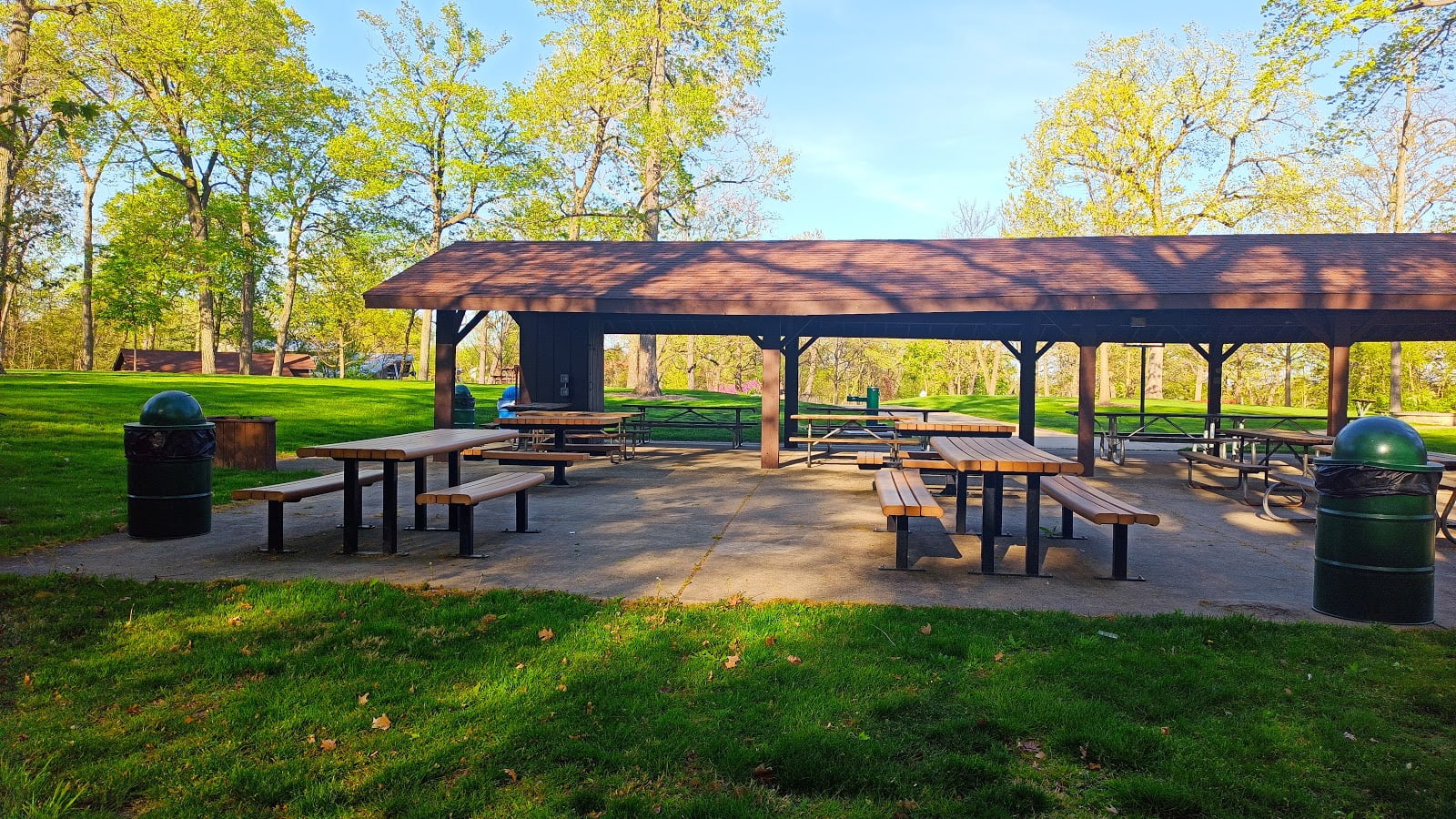 One of the best places to visit with kids in Naperville, IL, is the Seager Park Interpretive Center. Located near downtown Naperville, this 30-acre park promotes ecological awareness through hands-on learning experiences.
The Seager Park Interpretive Center features an outdoor interpretive area, an indoor classroom, a park, picnic shelters, a basketball and sand volleyball court, a playground, and trails. The center also offers interactive exhibits that give insight into the local ecosystem, wildlife, and plant life.
The adjoining Seager Park is a serene escape with trails, wetlands, and woodlands, making the center a gateway to nature's wonders.
Address: 1163 Plank Road, Naperville, IL 60563, United States
17. Pinot's Palette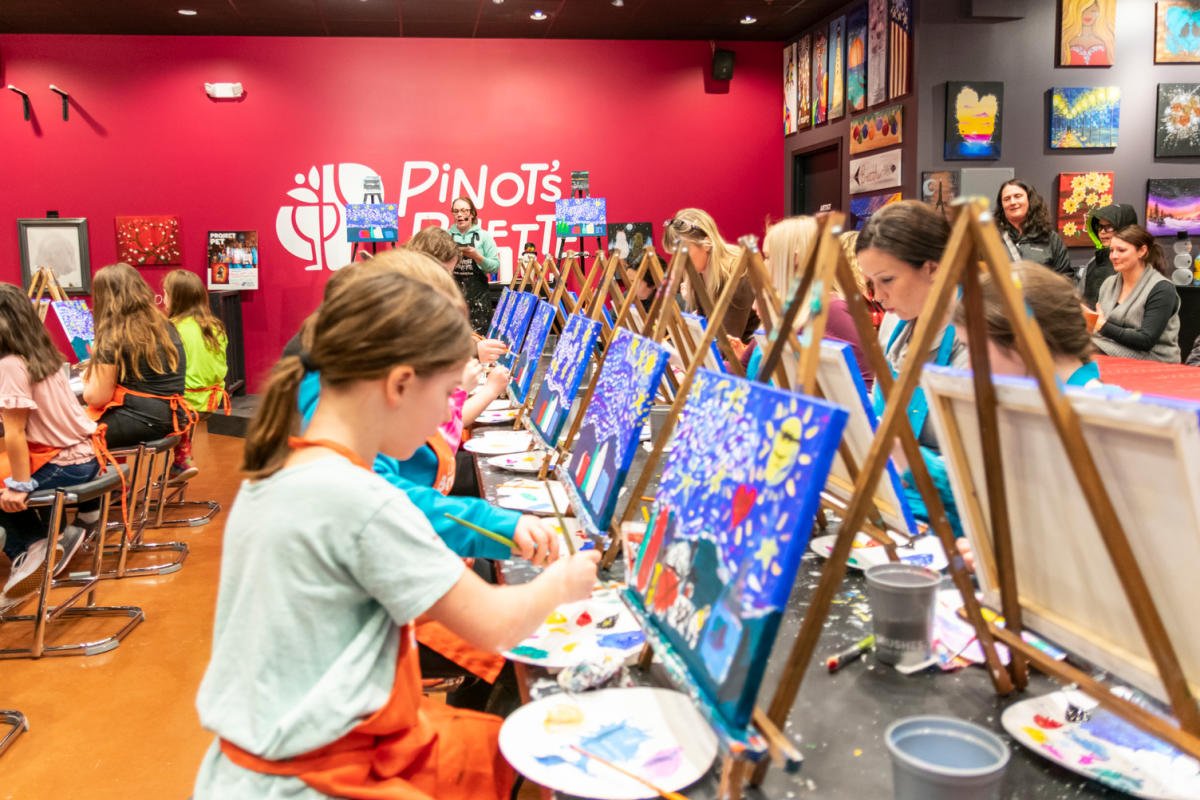 Looking for fun and creative activities to enjoy with friends in Naperville? Then, paint, drink, and have fun at Pinot Palette.
This art studio offers guided painting sessions where attendees can create masterpieces while sipping their favourite drinks. Beyond the painting, seasonal themes, special events, and private parties always ensure something fresh on the palette.
Visitors can also visit the studio's onsite bar, where they can purchase wine and beer.
Address: 175 Jackson Avenue, Suite 123, Naperville, IL 60540, United States
18. Ball Factory Indoor Play and Cafe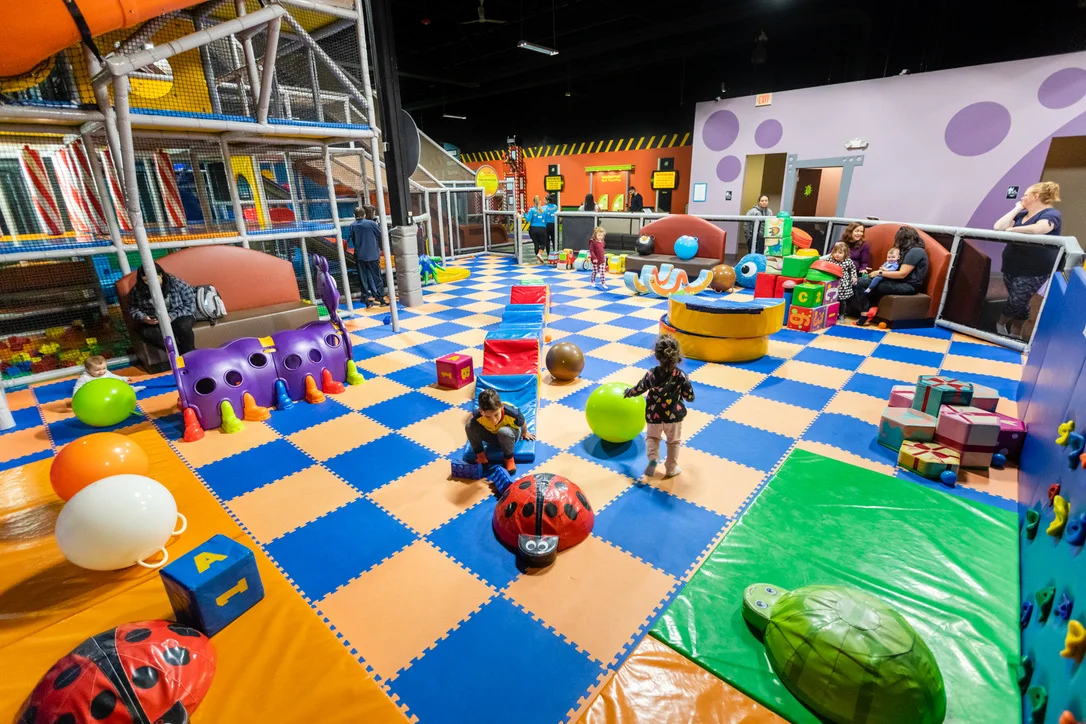 The Ball Factory Indoor Play and Cafe is one of the top family attractions in Naperville, Illinois. This indoor playground is a paradise for children and a haven for parents, and it provides an environment where kids can unleash their energy and imagination.
The play areas provide a safe, clean, and fun place for kids to play and keep them moving. With various play areas for kids to explore, gated toddler and baby areas, a ball-blasting arena, mega blocks, and more, the Ball Factory Playground offers an exciting setting for crawlers up to 12 years old.
Address: 864 Illinois Rte 59, Naperville, IL 60540, United States
19. Blackwell Forest Preserve
One of the best outdoor activities to do near Naperville, IL, for outdoor enthusiasts is to explore the Blackwell Forest Preserve.
Spanning over 1,300 acres, the Blackwell Forest Preserve's gently rolling hilly terrain features oak and hickory woodlands, prairies, grasslands, and wetlands that attract numerous species of native wildlife such as wild turkeys, deer, bald eagles, great herons, coyotes, red foxes, and muskrats.
The area also offers numerous fun outdoor activities, including fishing, boating, picnicking, camping, hiking, birding, cross-country skiing, and horseback riding.
Address: Butterfield Road, Warrenville, IL 60555, United States
20. Odyssey Fun World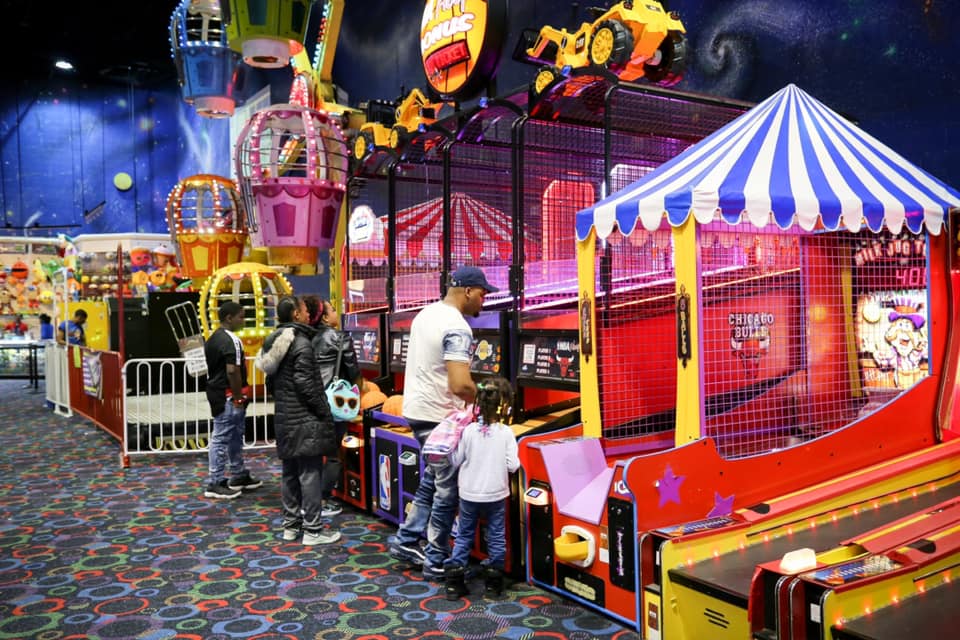 Located in Tinley Park, Illinois, the Odyssey Fun World is one of the top family attractions near Naperville. The amusement park offers numerous attractions that cater to kids and adults.
From arcade games to mini-golf and go-karts, Odyssey Fun World is an entertainment powerhouse. This family-friendly venue has indoor and outdoor attractions, ensuring fun is on the agenda irrespective of the weather. Their indoor playland and laser tag arena are a hit among kids and adults alike.
Address: 19111 Oak Park Avenue, Tinley Park, IL 60477, United States
21. Bowlero Naperville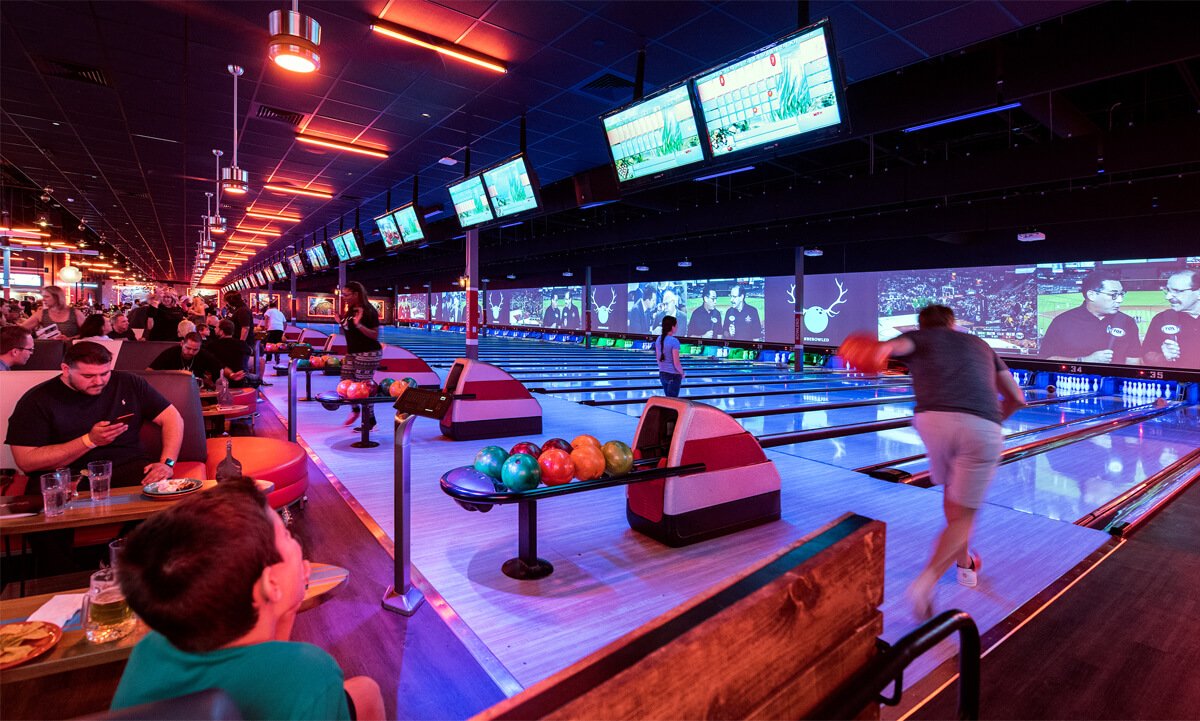 Looking for fun things to do in Naperville tonight? Then, head to Bowlero Naperville. This entertainment centre offers interactive family fun to both locals and visitors.
The entertainment center offers 40 bowling lanes featuring sleek lounge seating and massive video walls. They also offer a vast arcade zone with the latest and coolest gaming machines that cater to all age groups. Billiard tables, pools, and laser tag arenas add to the diversity of entertainment.
The entertainment center also has an in-house restaurant and bar serving delicious meals and refreshing drinks, making it a complete family entertainment package.
Address: 1515 Aurora Avenue, Naperville, IL 60540, United States
22. Morton Arboretum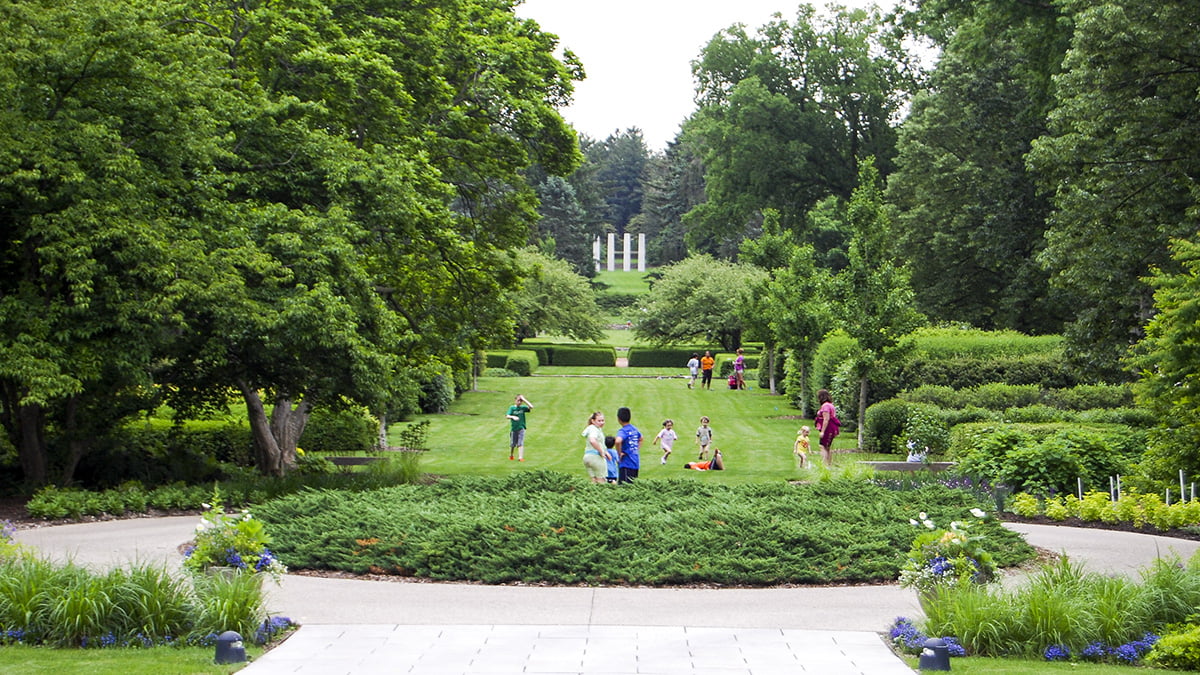 Just 20 minutes away from Naperville, the Morton Arboretum is a 1,700-acre public garden and outdoor museum with a library, herbarium, and program in tree research.
The Arboretum houses collections of trees, shrubs, other living plants, gardens, and restored areas, including a restored tallgrass prairie. The living collections feature over 4,100 plant species, with over 200,000 catalogued plants.
The Arboretum also has hiking trails, biking paths, a 4-acre interactive children's garden, a 1-acre maze, and many other attractions to make your visit memorable.
Address: 4100 IL-53, Lisle, IL 60532, United States
23. TopGolf Naperville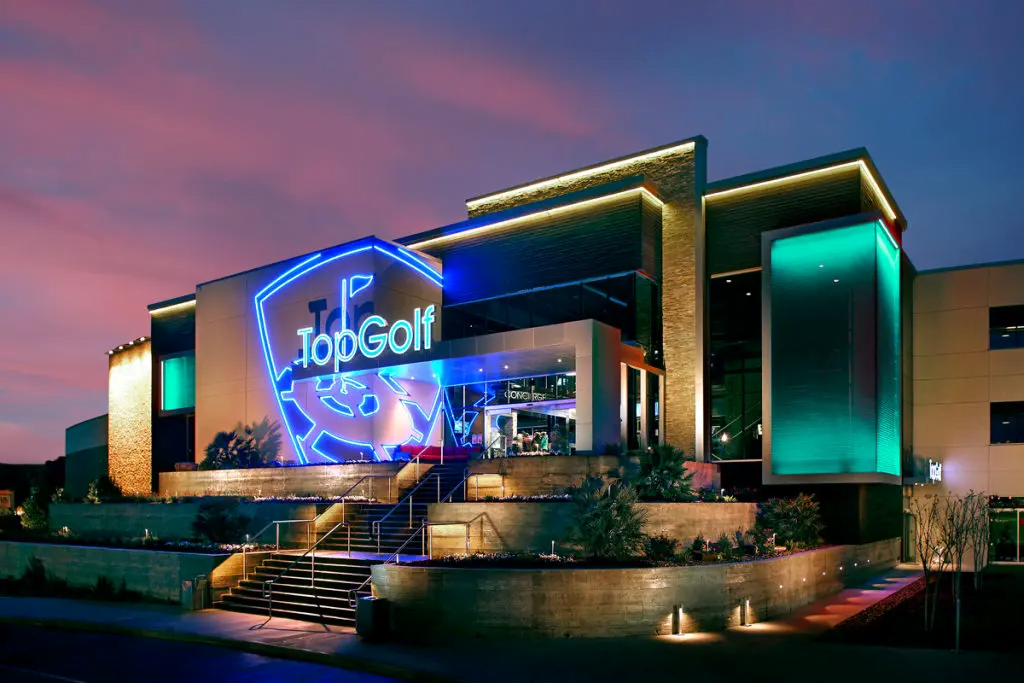 One of the best things for golf enthusiasts to do in Naperville today is to visit Topgolf Edison. This premier entertainment destination isn't just a golf range; it's where golf meets entertainment, ensuring fun-filled moments for golfers and non-golfers alike.
At Topgolf, players hit micro-chipped balls that track each shot's accuracy and distance. Large targets on the field add a competitive twist, making each swing an exhilarating challenge.
With a vibrant bar serving signature cocktails, an extensive food menu, and live music events, Topgolf is as much a social hub as it is a sports facility.
They also offer coaching sessions for visitors keen on improving their swings. And for competitive souls, leagues and tournaments provide an opportunity to pit skills against others.
Address: 3211 Odyssey Ct, Naperville, IL 60563, United States
24. Paramount Theatre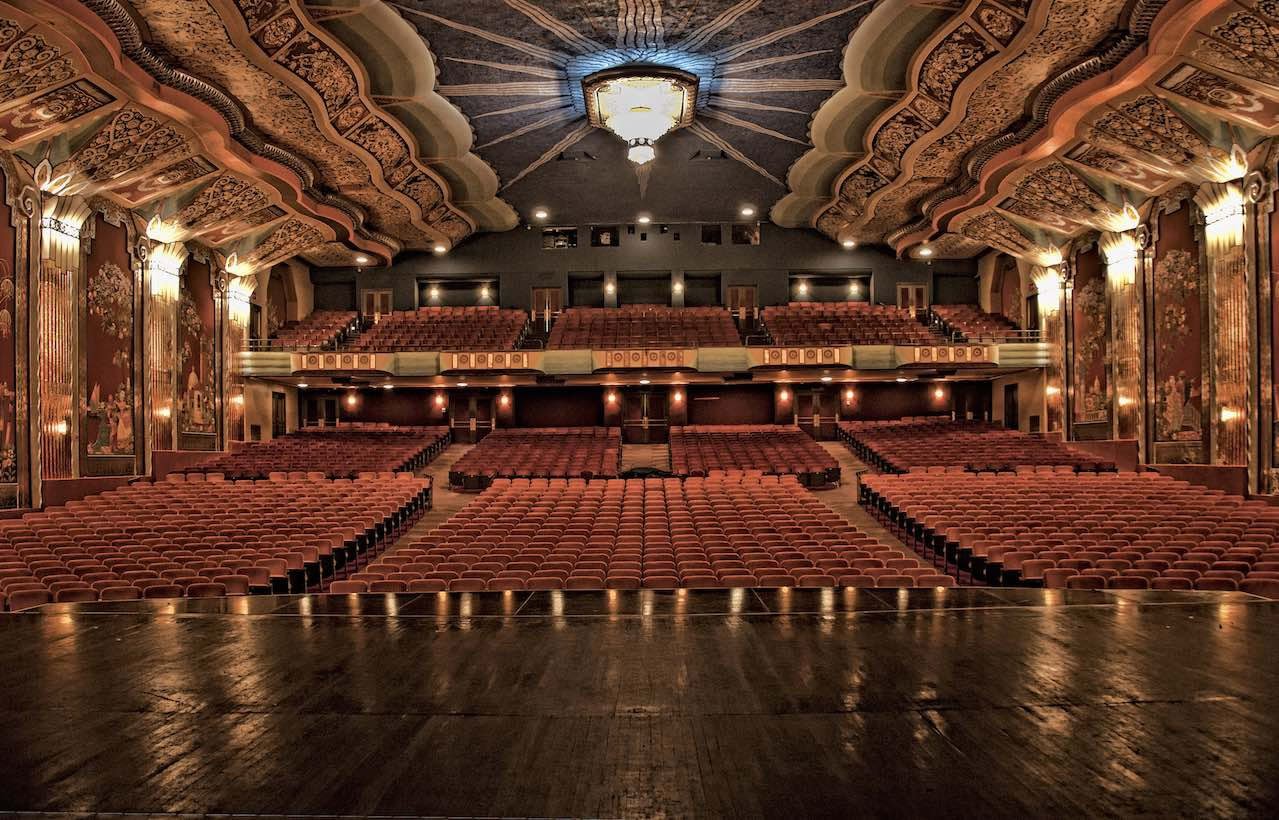 Located in Aurora, Illinois, catching a performance at the Paramount Theatre is one of the fun things to do near Naperville at night. Opened in 1931, the 1,885-seat theatre is a testament to Illinois' deep-rooted appreciation for the arts.
The Paramount Theatre features a marvellous design, comfortable seats, state-of-the-art acoustics, a grand stage, and high-tech lighting. The theatre stages Broadway-quality productions year-round, making it a must-visit for enthusiasts.
Many shows they create cater to kids and adults and are usually interesting and informative. Paramount Theatre is clean and adequately maintained, and the staff are always available to attend to their guests.
Address: 23 E Galena Blvd, Aurora, IL 60506, United States
25. iFLY Indoor Skydiving Chicago (Naperville)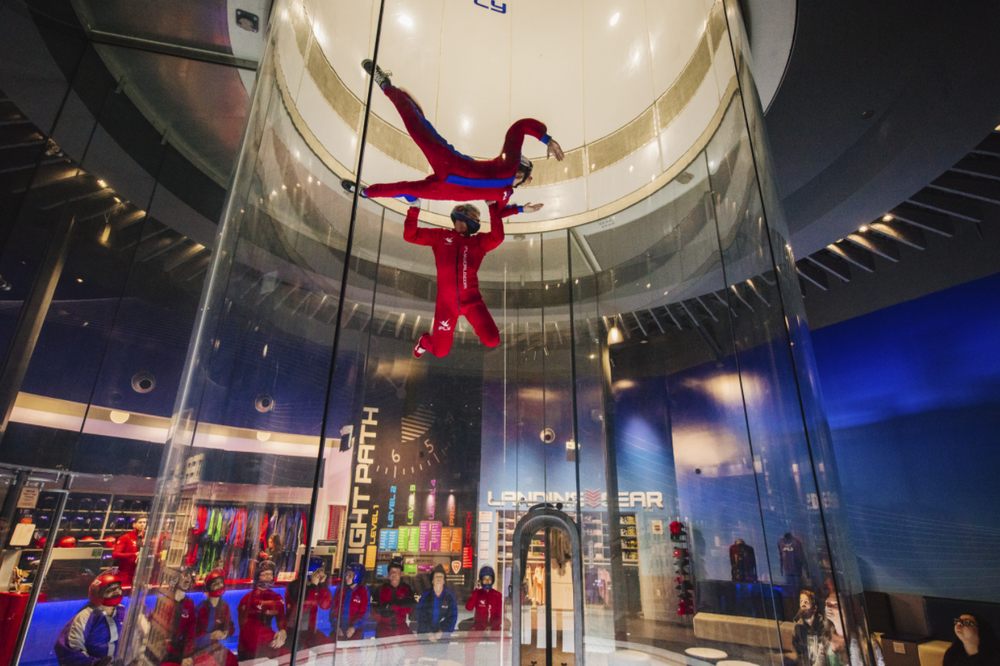 One of the unique things to do in Naperville today with family is to experience the adrenaline rush at iFLY Indoor Skydiving Chicago (Naperville). iFLY Indoor Skydiving Chicago provides an indoor skydiving experience that's exhilarating and safe.
Opened in 2014, the iFLY Chicago-Naperville is a 14-foot recirculating tunnel with a 48-foot chamber height and a top speed of 171 mph (275 km/h). The vertical tunnel stimulated the free fall of skydiving.
With professional instructors, even first-timers can safely enjoy the experience. You can also elevate your flying experience with virtual reality options that transport you to real skydiving locations worldwide. Special training for kids aged 4–16 also makes it a favourite among young adrenaline junkies.
Address: 1752 Freedom Drive, Naperville, IL 60563, United States
26. Naperville Farmer's Market
One of the fun things to do in Naperville, IL, this weekend is to visit the Naperville Farmer's Market for fresh local produce.
Held every Saturday in the Fifth Avenue Station parking lot, this outdoor market offers a vibrant blend of farmers' stalls, craft booths, and food vendors.
The Naperville Farmer's Market houses many local vendors selling fruits, vegetables, herbs, and handcrafted items. Here, you'll find unique, high-quality goods like handmade soaps, candles, jewelry, and textiles.
Address: 200 E 5th Avenue, Naperville, IL 60563, United States
27. Hidden Key Escape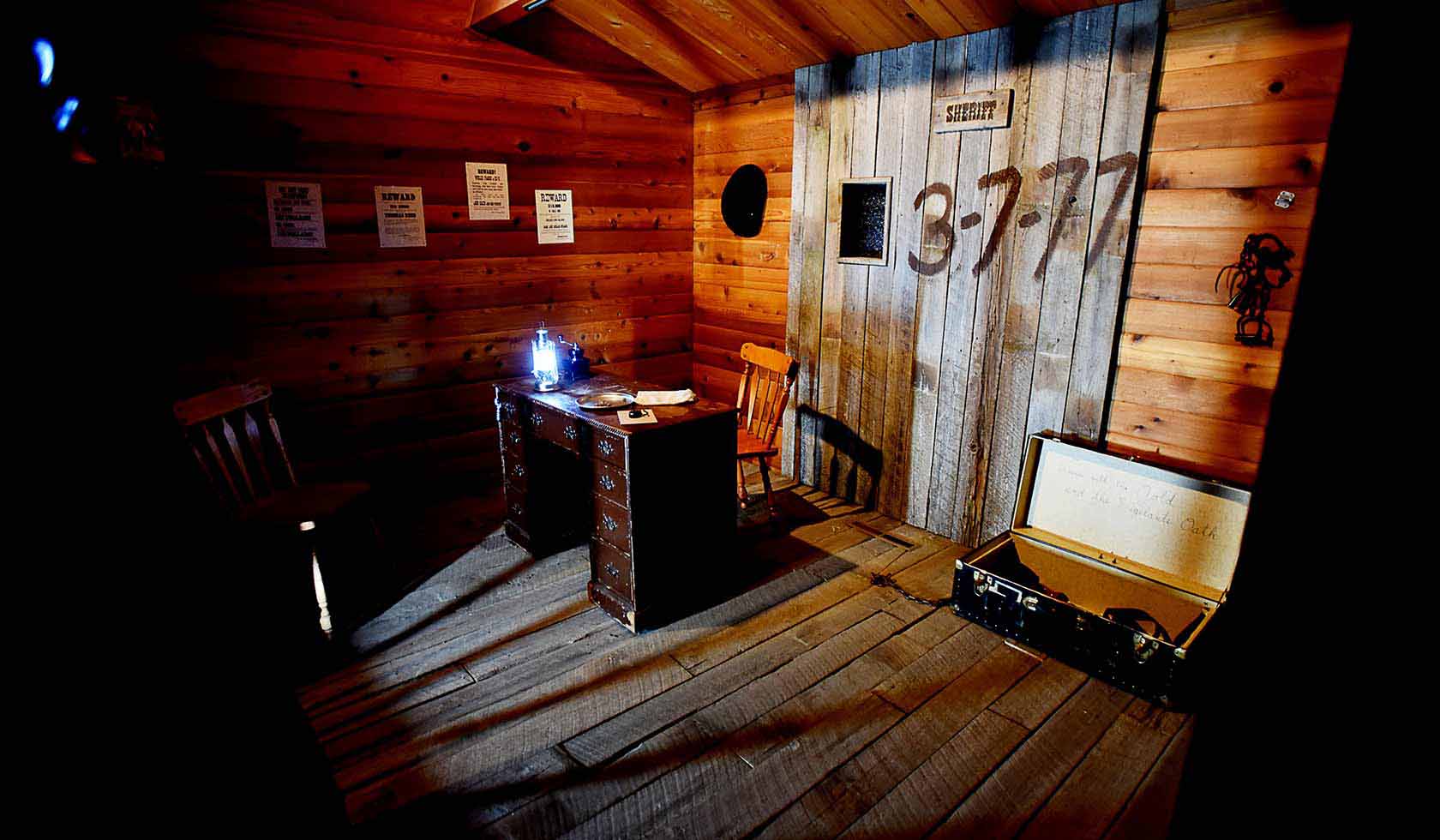 Are you looking for fun things to do in Naperville, IL, with friends and family? Then, experience an immersive, captivating, and challenging adventure at Hidden Key Escape.
The Hidden Key Escape provides an interactive and uniquely thrilling experience for families and friends to utilise teamwork and problem-solving skills in a fun and immersive environment.
The rooms are all set in different themes, with four choices, making it a fantastic family experience. Some escape rooms include H@ck3rs, Museum Heist, The Hideaway, and The Victorian Room.
Address: 620B W 5th Avenue, Naperville, IL 60563, United States
28. Naperville Country Club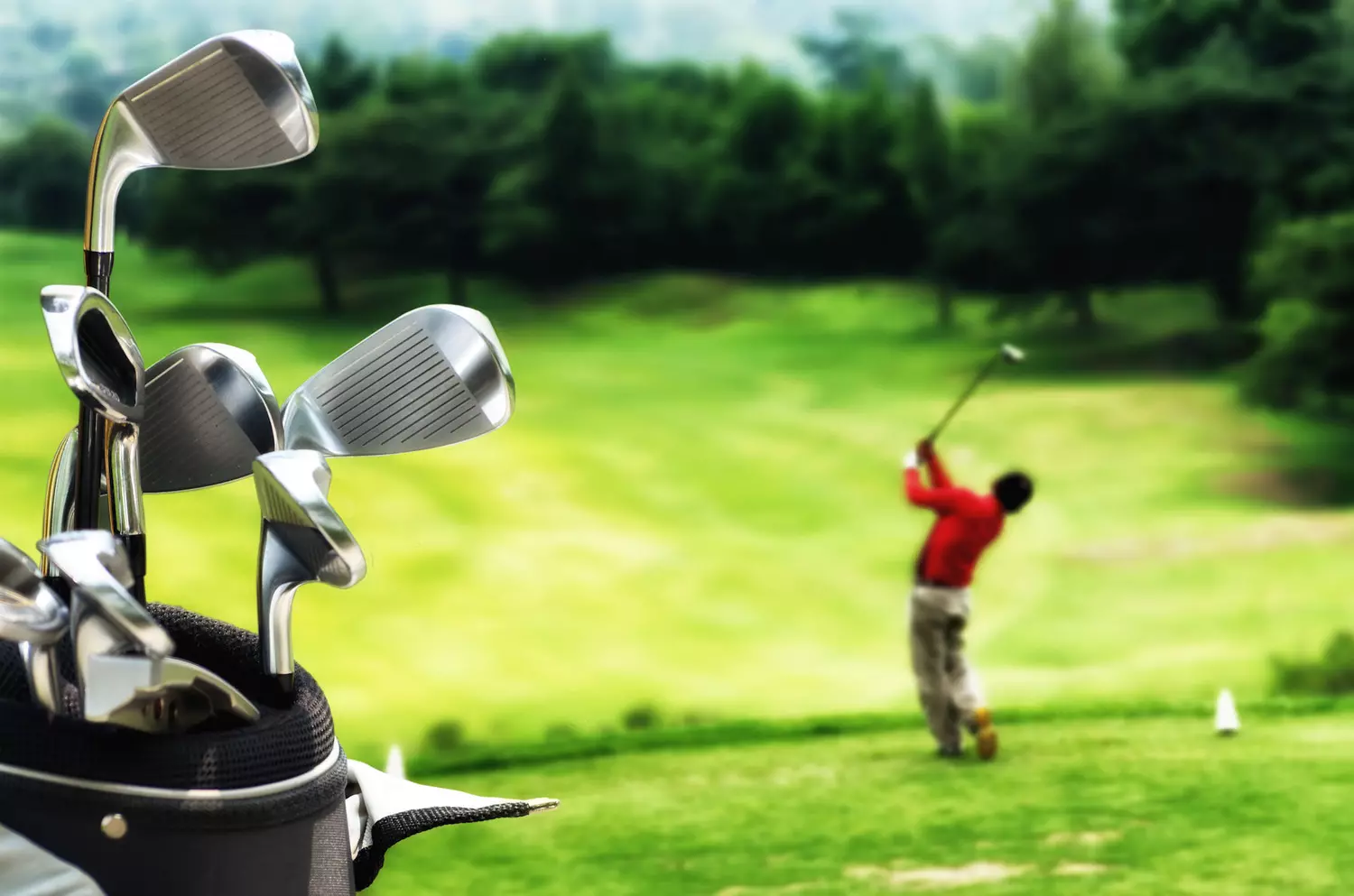 Established in 1921, the Naperville Country Club is an 18-hole golf championship course in Naperville, Illinois. Designed by Tom Bendelow, this golf course is a pleasure for golfers of any skill level. The course is challenging yet provides a relaxing, picturesque backdrop.
Rated as one of the top luxury private golf courses in the Chicago area, the club features a beautiful 6789-yard Par 72 championship course and a beautiful clubhouse equipped with a full-service restaurant and bar.
Add this golf course to your bucket list of things to do in Naperville.
Address: 25W570 Chicago Avenue, Naperville, IL 60540, United States
29. Benedetti-Wehrli Stadium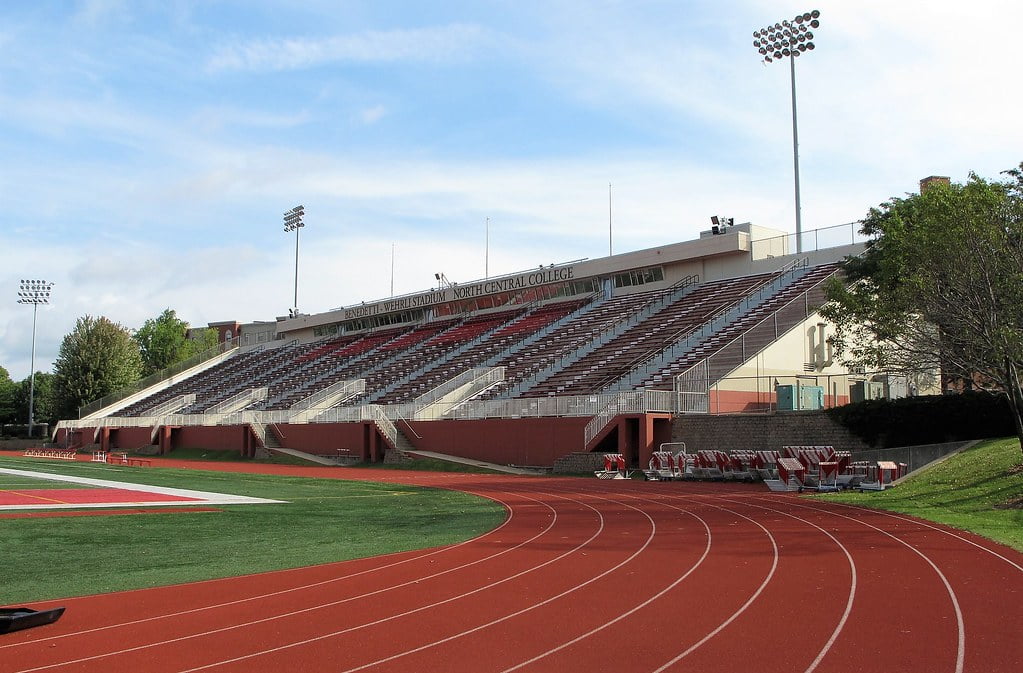 One of the fun things to do in Naperville this weekend is to see a soccer game at the Benedetti-Wehrli Stadium, formerly Cardinal Stadium.
Opened in 1999, the 5,500-seat stadium was home to the Chicago Fire of Major League Soccer and is currently used to host high-profile events, including the Illinois high school boys and girls soccer state finals and the Wes Spencer Crosstown Classic, the annual showdown between Naperville North and Naperville Central high schools.
Address: 455 S Brainard St, Naperville, IL 60540, United States
30. First Division Museum
Exploring the First Division Museum is one of the free things to do near Naperville for history enthusiasts. Located in Cantigny Park, this museum is dedicated to Robert R. McCormick, the former owner of the estate of Cantigny Park.
McCormick also served in the first division during the First World War. The museum's exhibits and artifacts date from the early war to today. The museum also features a bookstore selling a wide range of military books.
On your visit, tour the museum and learn about the First Infantry Division at this beautiful museum.
Address: 1s151 Winfield Road, Wheaton, IL 60189, United States
31. Funtopia Naperville
One of the unique indoor activities to do in Naperville is to engage in adventurous, entertaining, and healthy activities at Funtopia. This active entertainment center offers many fun activities for kids and adults.
Funtopia features numerous recreations, including fun walls, a rope course, a ninja course, a giant slide, and a toddler area.
Beyond the fun activities, the facility also features numerous private rooms and a spacious lounge area, ideal for birthday parties, group events, and other social gatherings.
Address: 2639 Aurora Avenue, Naperville, IL 60540, United States
Plan Your Trip to Naperville, IL
Naperville, Illinois, with its harmonious blend of the past and the present, offers many experiences waiting to be explored. Its rich history, combined with its modern-day vibrancy, makes it a destination that captivates the heart and soul.
Whether you're a resident or a tourist, this guide ensures you won't miss out on the best that Naperville has to offer. So, mark your calendar and start exploring!