15 Cheapest Places to Fly From Boston, MA
Are you a budget-conscious traveller living in or near Boston, Massachusetts? Do you dream of exploring new destinations without breaking the bank? Believe me, there are numerous places you can fly to from Boston, MA, that are completely affordable.
So, if you have been searching for the cheapest places to fly from Boston, look no further. In this article, we'll uncover the top 15 cheapest North American, European, and Caribbean cities to fly to from Boston on a budget.
From stunning beaches to historic cities and breathtaking landscapes, these budget-friendly destinations offer exciting adventures without emptying your wallet. Let's dive in and discover where your next affordable getaway can take you!
Factors to Consider When Looking for Cheapest Places to Fly to From Boston
Before embarking on your planned vacation from Boston, it is important to note that prices and flight availability vary throughout the year depending on the season, global events, and other unpredictable factors.
For instance, you should expect higher fares during peak travel times, especially during the summer and festive seasons.
Although the cheapest flights from Boston may vary significantly in price, the cheapest destinations remain relatively the same. Always check current flight prices and travel advisories before booking your trip.
---
15 Cheapest Places to Fly From Boston in 2023
---
1. Montreal, Canada ($220 Roundtrip)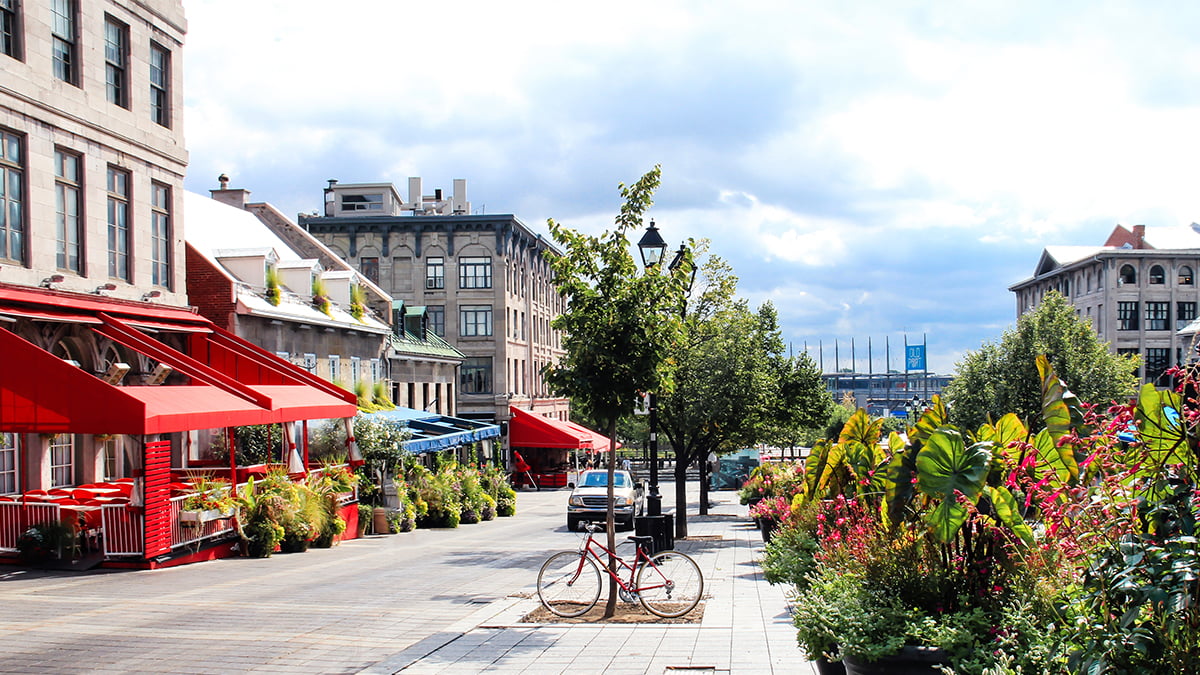 Montreal, Canada, is one of the cheapest places to fly to from Boston, Massachusetts. A harmonious fusion of old-world European charm and modern-day sophistication, Montreal is a city that thrills with its architectural wonders and cosmopolitan atmosphere.
French influences permeate its streets, offering travellers an almost European experience without crossing the Atlantic.
You can expect a direct flight from Boston Logan International Airport, which makes this a quick and often affordable getaway, especially during off-peak season.
Popular things to do in Montreal, Canada, include exploring the cobblestone streets of Old Montreal and admiring the historic buildings and cathedrals. If you're visiting during the summer, attend the world-renowned Montreal Jazz Festival or indulge in authentic poutine at La Banquise.
2. Washington, D.C. ($90 Roundtrip)
One of the best places to visit on a budget from Boston is Washington, D.C. Famous as the nerve center of U.S. politics and history; this expansive urban city is filled with neoclassical monuments, wide-ranging museums within the National Mall, and historic neighbourhoods. Its symbolic landmarks testify to the country's long and colourful past.
Three major airports serve the city: Ronald Reagan Washington National Airport (DCA), Washington Dulles International Airport (IAD), and Baltimore/Washington International Thurgood Marshall Airport (BWI).
Many airlines offer daily and direct flights from Boston, making it a popular and often affordable destination for many.
Numerous activities to do in Washington, D.C. include visiting the National Mall, Smithsonian Museums, the U.S. Capitol, or strolling through the streets of Georgetown.
3. Chicago, Illinois ($100 Roundtrip)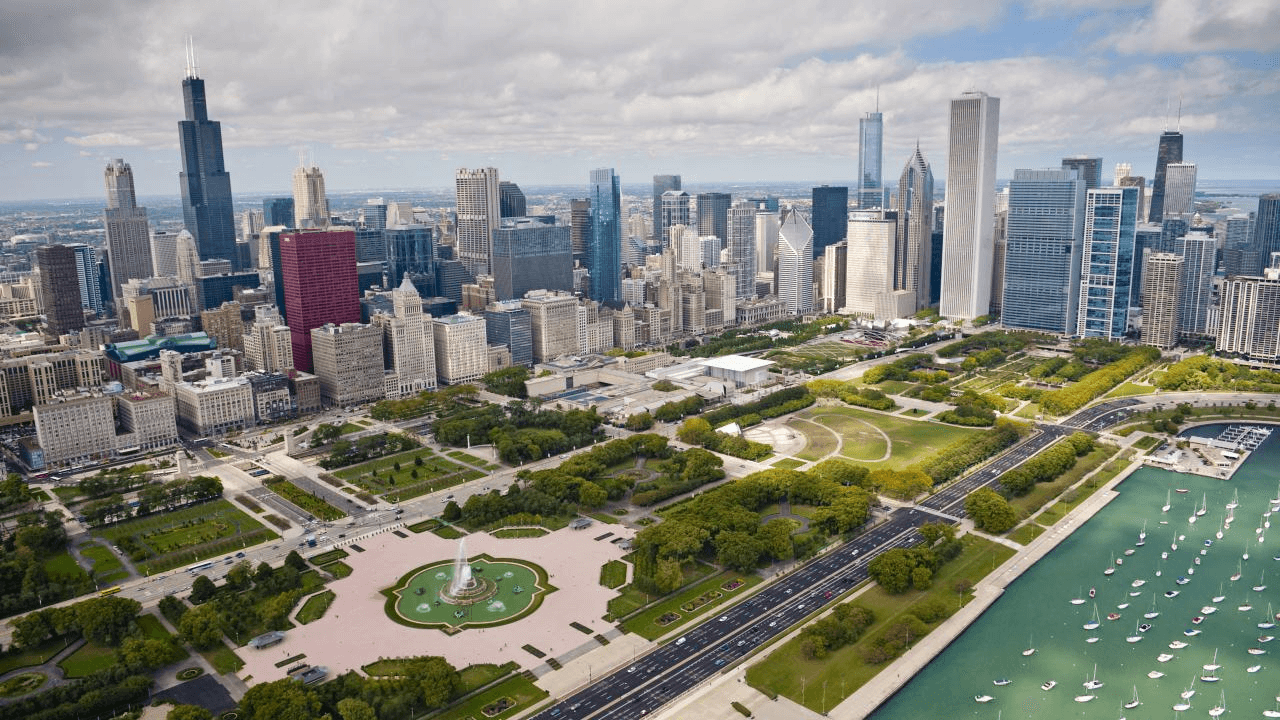 Known as the "Windy City", Chicago is the heart of the American Midwest and one of the budget-friendly places to visit from Boston.
Nestled along the shores of Lake Michigan, this city is famed for its architectural wonders, deep-rooted musical heritage, and culinary scene, including the iconic Chicago deep-dish pizza. Admire the iconic skyline, visit museums with free admission days, and indulge in the famous deep-dish pizza.
Chicago's two main airports, O'Hare International Airport (ORD) and Midway International Airport (MDW), are well connected with Boston. With numerous daily flights, finding a deal is often a breeze.
There are a variety of fun things to do in Chicago, Illinois, including a visit to Navy Pier, spending a day at the Art Institute of Chicago, strolling along the Chicago Riverwalk, and picnicking at Millennium Park.
4. Miami, Florida ($90 Roundtrip)
If you're looking for an exciting and adventurous budget-friendly destination from Boston, then Miami, Florida, should top your list. With its gleaming beaches, vibrant nightlife, and a melting pot of cultures, this coastal paradise is where the city's energy meets the tranquility of the Caribbean.
Miami International Airport (MIA) is the major gateway with frequent flights from Boston. Due to the popularity of the route, competitive fares are often available.
Miami, Florida, offers numerous fun activities, including a visit to the South Beach, Vizcaya Museum and Gardens, and Wynwood Walls.
5. Denver, Colorado ($180 Roundtrip)
For nature enthusiasts and adventure seekers who live in or near Boston, Denver is an ideal budget-friendly destination. Situated at the foot of the magnificent Rocky Mountains, it offers many outdoor activities such as hiking, skiing, and camping.
Denver International Airport (DEN) offers daily flights to and from Boston. Due to Denver's rising popularity, it's advised to book in advance for better deals.
There are numerous things to do in Denver, Colorado, including a concert at the Red Rocks Amphitheatre, a visit to the Denver Art Museum, a stroll along Larimer Square, and hiking at Rocky Mountain National Park.
6. Charleston, South Carolina ($130 Roundtrip)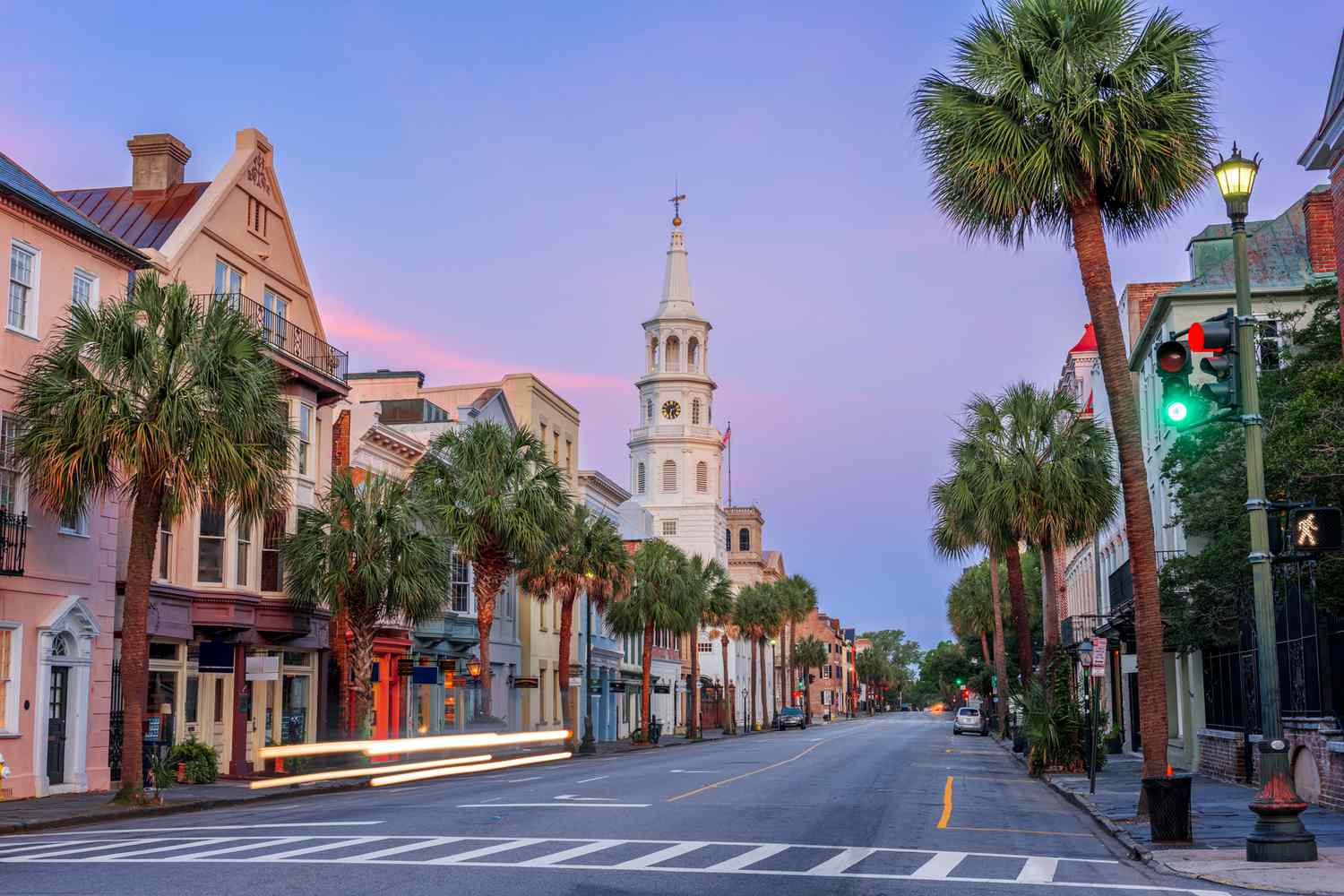 One of the best places to visit from Boston on a budget is Charleston, South Carolina. This city exudes southern charm with its cobblestone streets, historic mansions, and moss-draped oaks. The city offers a rich tapestry of American history coupled with modern sophistication.
Charleston International Airport (CHS) connects directly with Boston. Being a popular tourist spot, it's always good to monitor flight prices for seasonal offers.
Among the many activities to do in Charleston, South Carolina, are a walk through the historic downtown, a visit to Fort Sumter, a family picnic at Waterfront Park, and an excursion at Charleston Tea Plantation.
7. Nashville, Tennessee ($120 Roundtrip)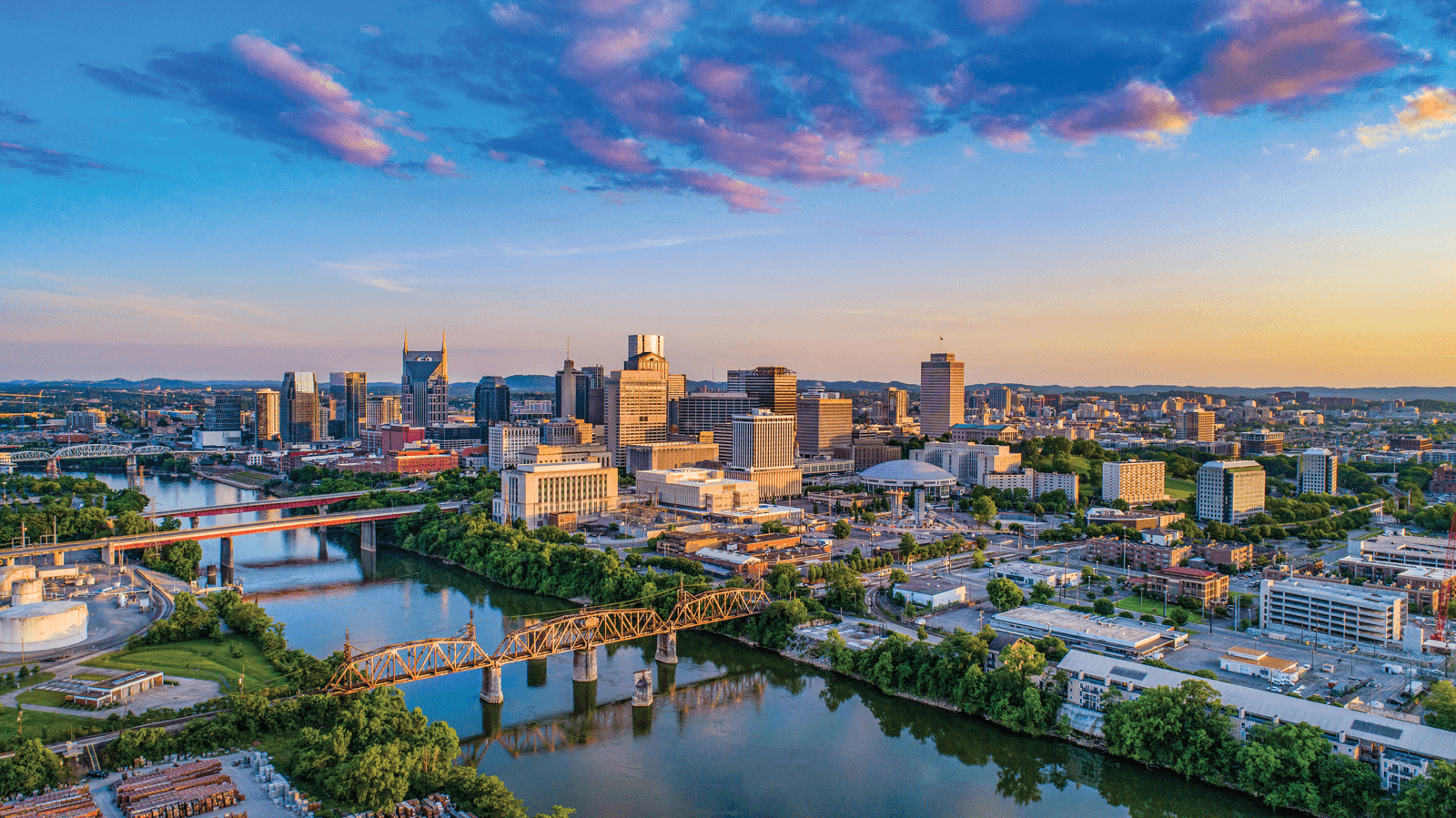 Often dubbed "Music City", Nashville pulsates with the rhythms of country, blues, and rock 'n' roll. Add Nashville to your list of affordable travel destinations if you are a music enthusiast.
Beyond its musical roots, the city boasts a vibrant culinary scene and rich history.
Nashville International Airport (BNA) provides daily flights to and from Boston. As Nashville's popularity grows, it's best to watch for promotional fares.
On your visit, explore the Country Music Hall of Fame, attend a live show at the Grand Ole Opry, spend the evening at Broadway, and explore the Parthenon, a full-scale replica of the ancient Parthenon in Athens.
8. New Orleans, Louisiana ($130 Roundtrip)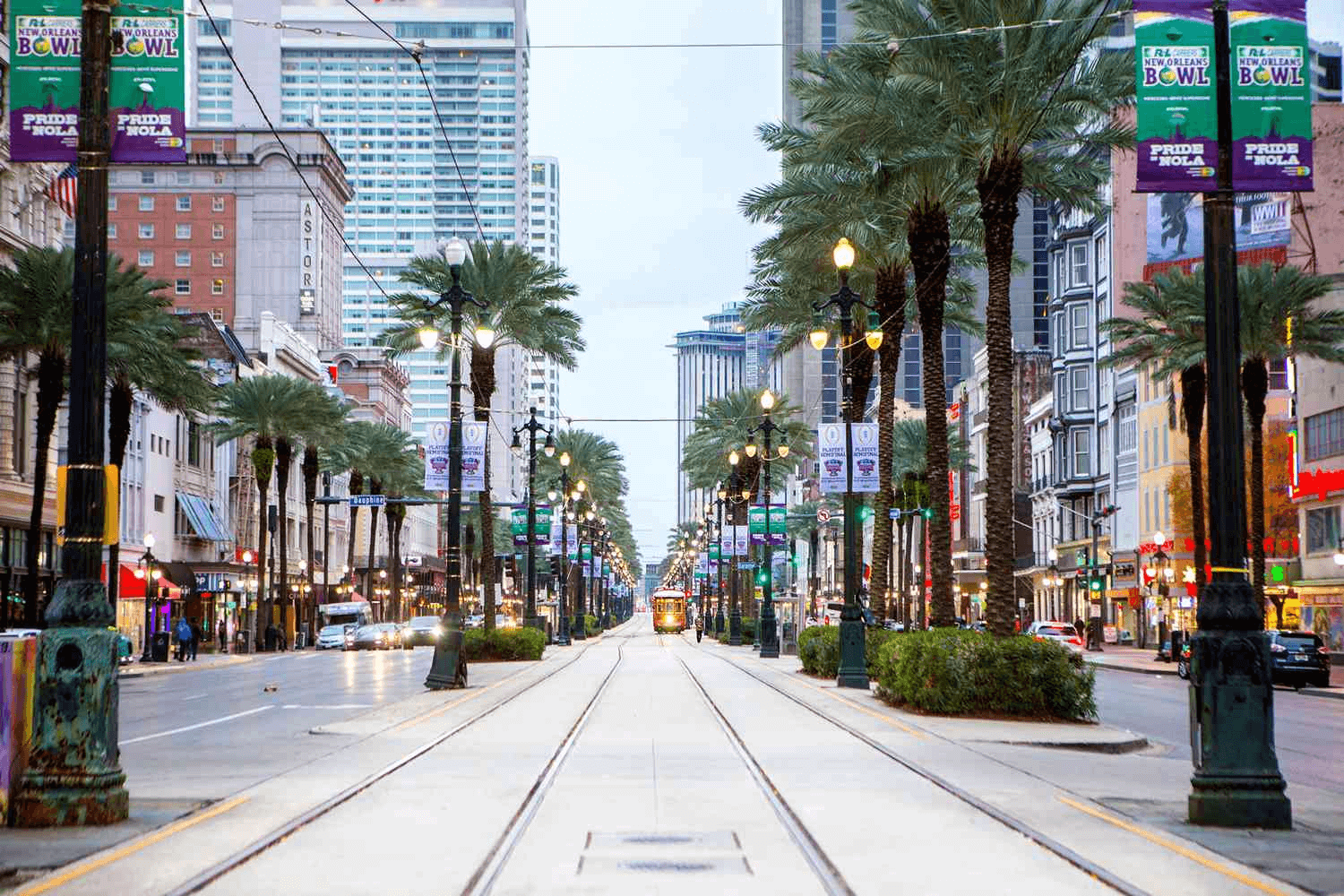 New Orleans, or "Big Easy", is known for its festive spirit, distinctive Creole and Cajun cultures, and jazz music. With its unique blend of French, African, and Spanish heritage, it offers an experience unlike any other American city.
Louis Armstrong New Orleans International Airport (MSY) offers several options for travelers flying from Boston. With affordable flights from Boston, you can experience the unique charm of New Orleans without overspending. Considering the city's year-round events, it's wise to book flights well in advance.
New Orleans also offers many fun things, including a walk through the French Quarter, nightlife at Bourbon Street, the Mississippi River cruise, and dinner at Café du Monde.
9. Toronto, Canada ($290 Roundtrip)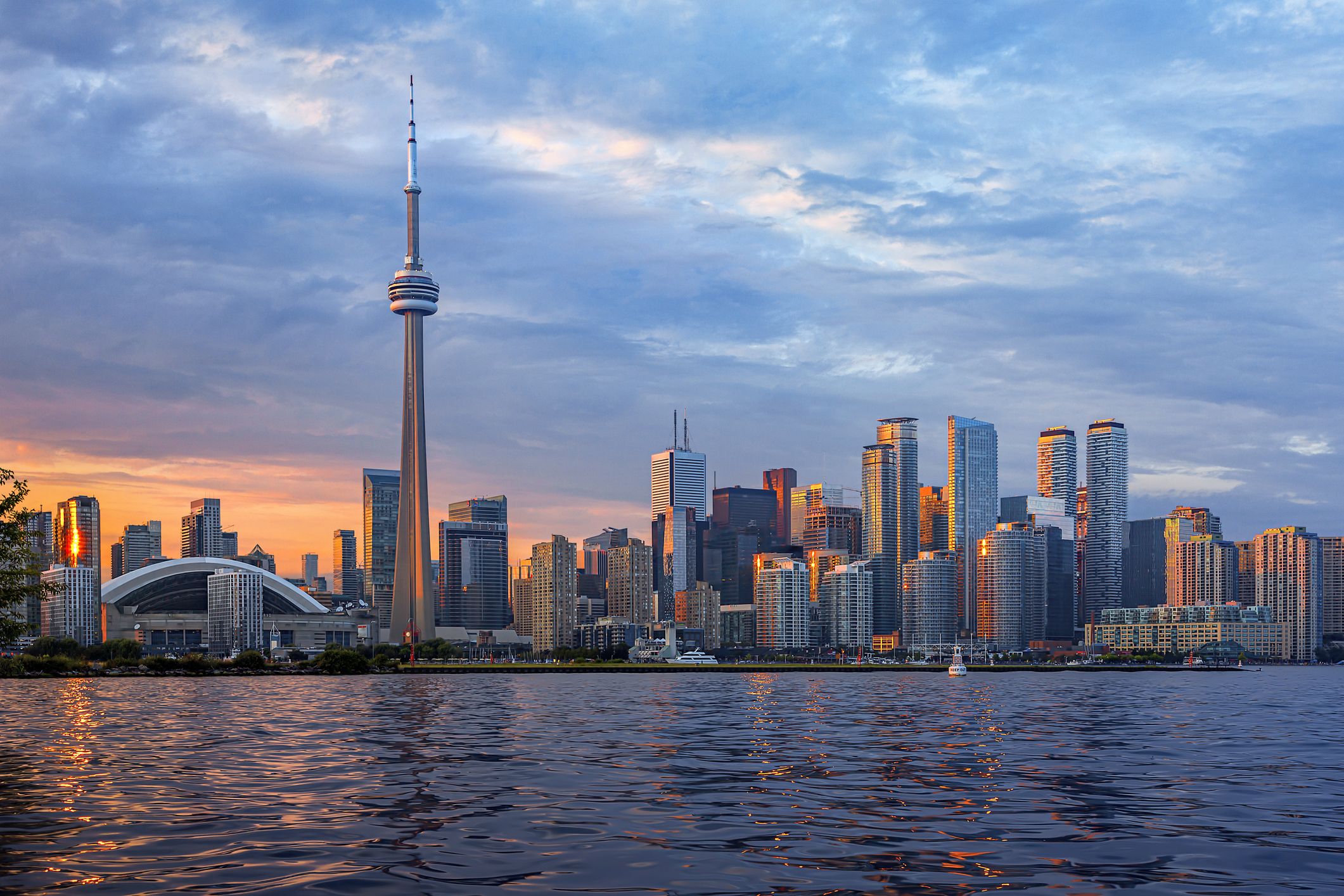 As Canada's largest city, Toronto is one of the cheapest places to fly to from Boston. This dynamic metropolis is famous for its towering skyline dominated by the iconic CN Tower, multicultural neighbourhoods, and picturesque Lake Ontario shoreline.
Toronto Pearson International Airport (YYZ) is the primary hub, offering numerous daily flights to and from Boston. Watch for deals, especially during Canada's shoulder seasons.
On your visit, explore the diverse exhibits at the Royal Ontario Museum, experience breathtaking views from the CN Tower, wander through Kensington Market, and escape the summer heat at the Toronto Islands.
10. Austin, Texas ($180 Roundtrip)
Famous as the "Live Music Capital of the World", Austin, Texas, is one of the most affordable destinations to visit on a budget from Boston. With its tech-savvy aura, eclectic arts scene, and famed festivals, Austin offers a unique Texas experience.
Austin-Bergstrom International Airport (AUS) connects Austin with Boston directly. Given Austin's booming reputation as a cultural hub, keep looking for flash sales or airline deals.
Among the numerous activities to do in Austin are attending the South by Southwest festival, cooling off at Barton Springs Pool, enjoying live music at 6th Street, exploring the Texas State Capitol, and eating at some of the best BBQ restaurants in Austin.
11. Minneapolis, Minnesota ($180 Roundtrip)
One of the budget-friendly places to visit from Boston, MA, is Minneapolis, Minnesota. Minneapolis, together with its twin city, St. Paul, serves as a major cultural, economic, and educational hub in the Midwest. With its blend of natural beauty and urban sophistication, Minneapolis offers diverse attractions.
Minneapolis-Saint Paul International Airport (MSP) connects directly with Boston, offering frequent deals, especially during the off-peak seasons.
On your visit, explore an immersive collection at the Minneapolis Institute of Art, dive into history at the Mill City Museum, and enjoy the scenic beauty of waterfalls and hiking trails at Minnehaha Park.
12. Atlanta, Georgia ($110 Roundtrip)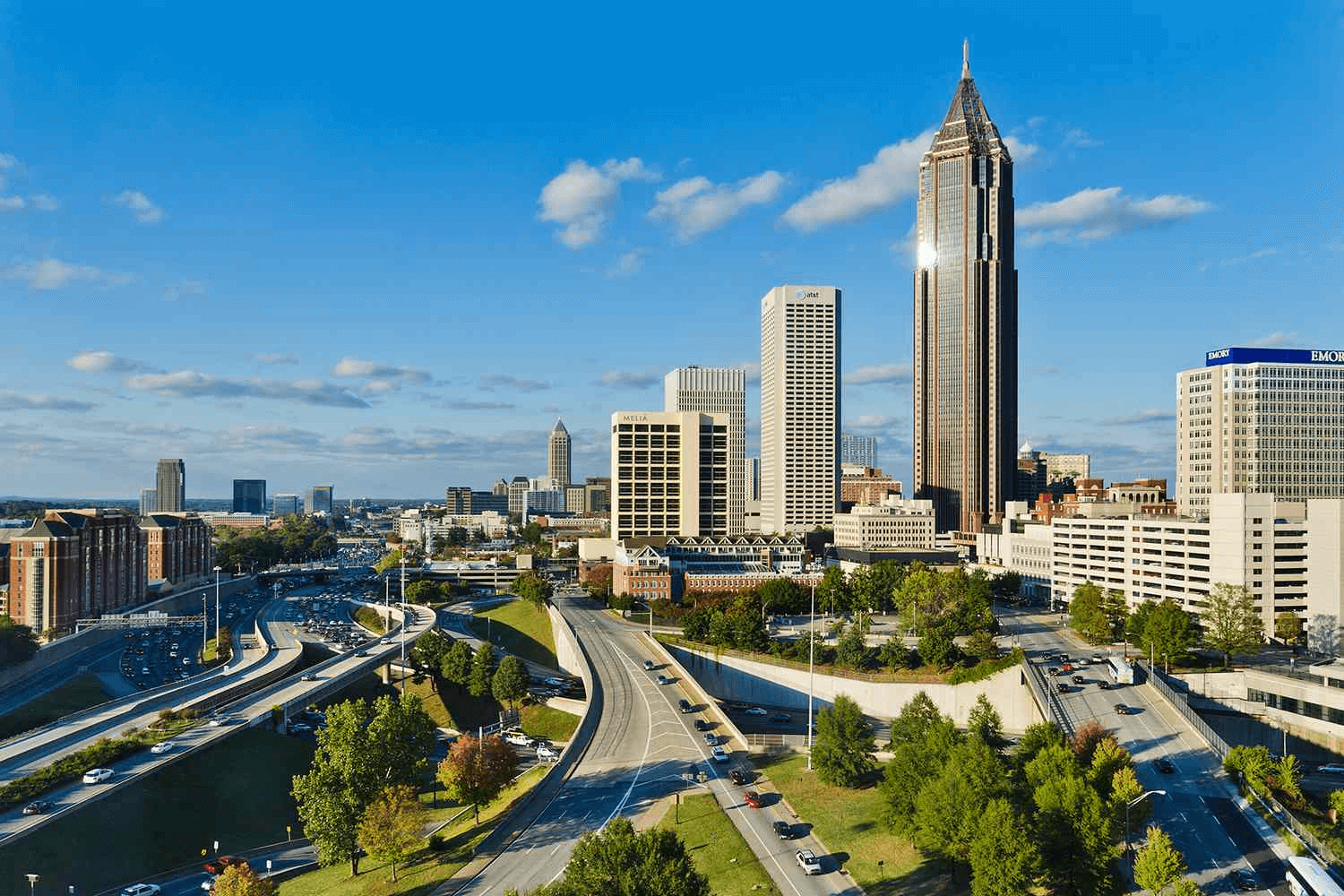 As the thriving capital of Georgia, Atlanta is one of the cheapest places to fly from Boston. This city seamlessly marries its rich history with modern innovation. Known for its role in the Civil Rights Movement, Atlanta is a city of resilience and southern charm.
Hartsfield-Jackson Atlanta International Airport (ATL) is one of the busiest in the world, ensuring frequent and often economical flight options from Boston.
Among the numerous activities to do in Atlanta are a visit to the Georgia Aquarium, one of the largest aquariums in the world; discovering history at the World of Coca-Cola; a visit to the Martin Luther King Jr. National Historic Site, the birthplace and final resting place of Dr King; and scenic views at Piedmont Park.
13. Dublin, Ireland ($400 Roundtrip)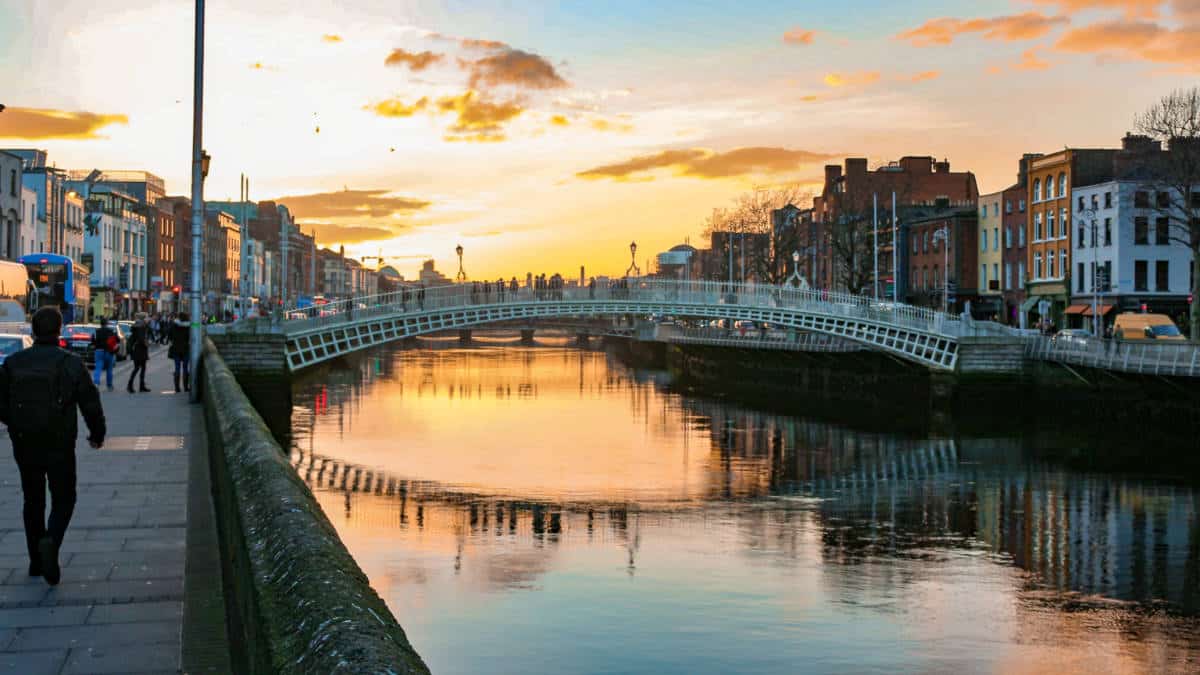 One of the cheapest places to fly to in Europe from Boston is Dublin, Ireland. This beautiful city, which is the capital of Ireland, is steeped in history, culture, and a vibrant atmosphere.
With its cobbled streets, lively pubs, and storied past, Dublin offers a warm welcome and an unmistakable charm that captures the essence of the Emerald Isle.
Dublin Airport (DUB) is the gateway to the city and the rest of Ireland. Several airlines offer direct flights between Boston and Dublin, and due to the route's popularity, there are often competitive fares available.
When traveling to Dublin from the U.S., it's also worth noting that the airport provides U.S. preclearance services, allowing travelers to clear U.S. immigration before departing Ireland.
Dublin, Ireland, has numerous fun things to do, including a visit to the Temple Bar, Guinness Storehouse, Trinity College and The Book of Kells, Dublin Castle, and Grafton Street.
14. Orlando, Florida ($100 Roundtrip)
Famous for its many theme parks, Orlando, Florida, is one of the most budget-friendly destinations for people living in or near Boston. This city offers a magical experience for both young and old. From Walt Disney World to Universal Studios, the city promises fun-filled adventures and lasting memories.
Orlando International Airport (MCO) offers numerous direct flights to and from Boston, making it a frequently accessible and often affordable destination for families.
Fun activities to do in Orlando include a visit to Walt Disney World, Universal Studios, SeaWorld Orlando, and ICON Park.
15. Nassau, Bahamas ($350 Roundtrip)
One of the cheapest places to fly to in the Caribbean from Boston is Nassau, Bahamas. This beautiful city is a dreamy blend of stunning beaches, colonial history, and vibrant local culture. Located on the island of New Providence, Nassau boasts a balmy tropical climate, crystal-clear waters, and a laid-back Caribbean vibe.
Lynden Pindling International Airport (NAS) is the main international gateway to Nassau and the Bahamas. Multiple airlines offer direct flights from Boston to Nassau, especially during the peak tourist season.
On your visit, explore Paradise Island, home to the famous Atlantis Resort, visit the Queen's Staircase, swim with dolphins at Blue Lagoon Island, and learn about the city's past at the Pirates of Nassau Museum.
Tips for Finding Cheap Flights From Boston, MA
When it comes to planning a trip, finding affordable flights can sometimes feel like a daunting task. But with a little flexibility, research, and planning, you can secure great deals even from a major hub like Boston's Logan International Airport (BOS) to anywhere within and outside the United States.
1. Book your flights in advance: To save money, it is best to book your flight in advance. The earlier you book, the more likely you are to find a good deal. Although last-minute deals can occasionally be found, booking at least several weeks to months in advance often provides the best rates.
2. Avoid Peak Seasons: Traveling during the off-peak or shoulder seasons can yield substantial savings. This varies by destination; for instance, avoid Caribbean destinations during the winter and Europe in the summer if you're looking for deals.
3. Consider Nearby Airports: While Logan is the primary airport in Boston, you might find cheaper rates from alternative airports in the region, like Manchester-Boston Regional Airport (MHT) in New Hampshire or T.F. Green Airport (PVD) in Rhode Island.
4. Consider flying into a smaller airport: Flights into smaller airports are often cheaper than flights into major airports. So while planning your travel, explore nearby airports in the city that you're visiting.
5. Be Flexible with Dates: If you can travel on weekdays or outside peak travel times, you're more likely to secure a cheaper fare. Use the "flexible dates" feature on booking sites to compare prices over various dates.
6. Use Incognito Mode: When repeatedly searching for flights, use incognito or private browsing mode on your web browser. It is believed that airlines and booking sites may increase prices based on your search history.
7. Use a flight search engine: There are many different flight search engines available, so be sure to compare prices before you book.
8. Book One-Way Tickets: Although a roundtrip ticket is convenient, booking two one-way tickets with different airlines can save costs compared to a round-trip ticket with a single airline.
Conclusion
In the ever-evolving world of travel, securing the best flight deals from Boston or any other major hub requires a mix of strategy, flexibility, and persistence.
The range of affordable destinations accessible from Boston's Logan International Airport is diverse and exciting, encompassing vibrant cities, serene beaches, and historical havens. From the bustling streets of Toronto to the laid-back vibes of the Caribbean, these destinations offer many experiences without breaking the bank.