31 Best & Fun Things To Do In Aurora, IL
Are you planning a trip to Aurora, Illinois, and looking for fun activities to make your trip memorable? Look no further! You're at the right place, as we'll explore the 31 best and fun things to do in Aurora, IL, making your trip unforgettable.
Beautifully located on the outskirts of Chicago, Aurora, famously known as the "City of Lights," is a destination bursting with charm, culture, and activities. The city, the second-most populous city in Illinois, belongs to four counties: DuPage, Kane, Kendall, and Will.
This charming destination teems with cultural vibrancy, historical charm, and many recreational activities, promising a fulfilling experience for residents and visitors alike. Visit the Aurora Regional Fire Museum, the Paramount Theater, the Hollywood Casino Aurora, and other unique attractions.
---
31 Best & Fun Things To Do In Aurora, IL (2023)
---
1. Phillips Park Zoo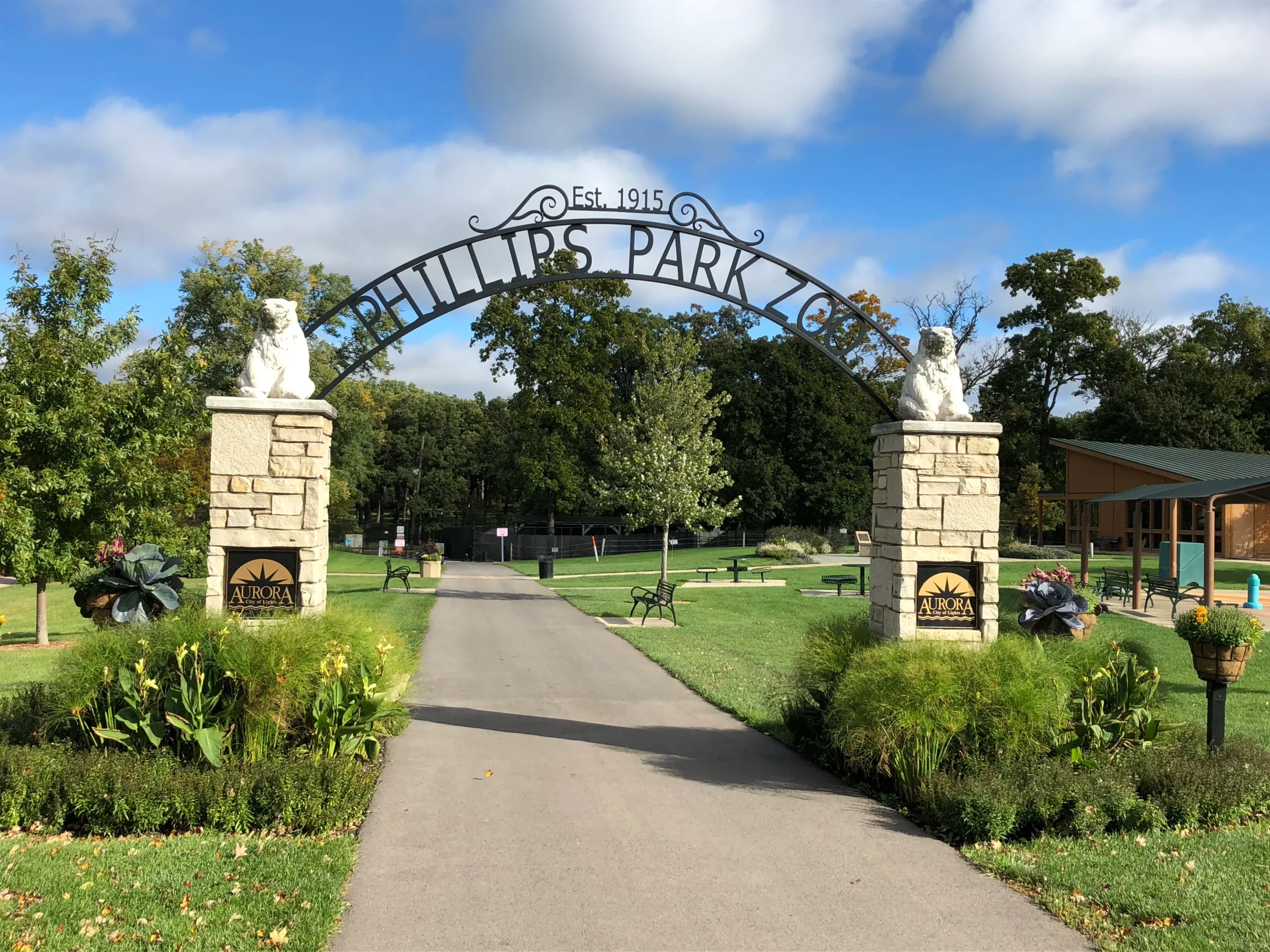 If visiting you are Aurora with kids, begin exploring at the Phillips Park Zoo. Originally opened in 1915, the Phillips Park Zoo offers families a delightful, free experience.
Located on the grounds of Phillips Park, the zoo is home to exotic animals such as giraffes, monkeys, bald eagles, Llamas, Gray wolves, great horned owls, mountain lions, foxes, and North American river otters.
The mastodon exhibit is a particular highlight, providing insights into these prehistoric creatures that once roamed the region. The zoo also has an Education Center, which the ZooCiety uses for various yearly activities.
Address: 1000 Ray Moses Dr, Aurora, IL 60505, United States
2. RiverEdge Park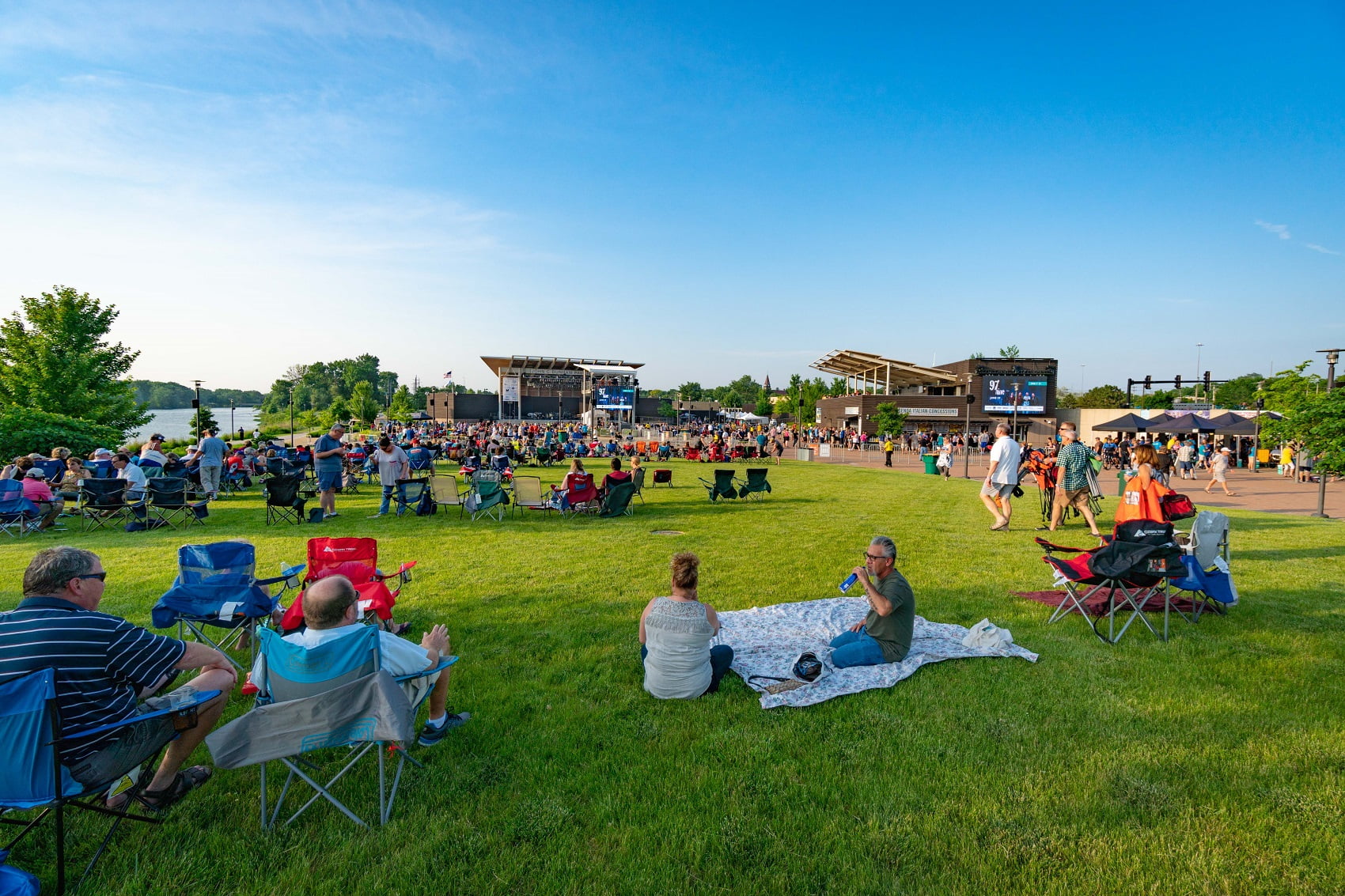 One of the fun things to do in Aurora today with family is to visit RiverEdge Park. Spanning 30 acres alongside the banks of Fox River, RiverEdge Park is a hub for outdoor recreation and entertainment.
The park offers activities such as canoeing, kayaking, and picnicking. It also features open-air concerts, which bring renowned artists to community festivals celebrating Aurora's diverse culture.
The park is an ideal destination if you're looking for cheap things to do in Aurora. Enjoy a local band in the music pavilion with friends on your visit. Spread out a blanket and watch fireworks with the family on the 4th of July.
Address: 360 N Broadway, Aurora, IL 60505, United States
3. Paramount Theatre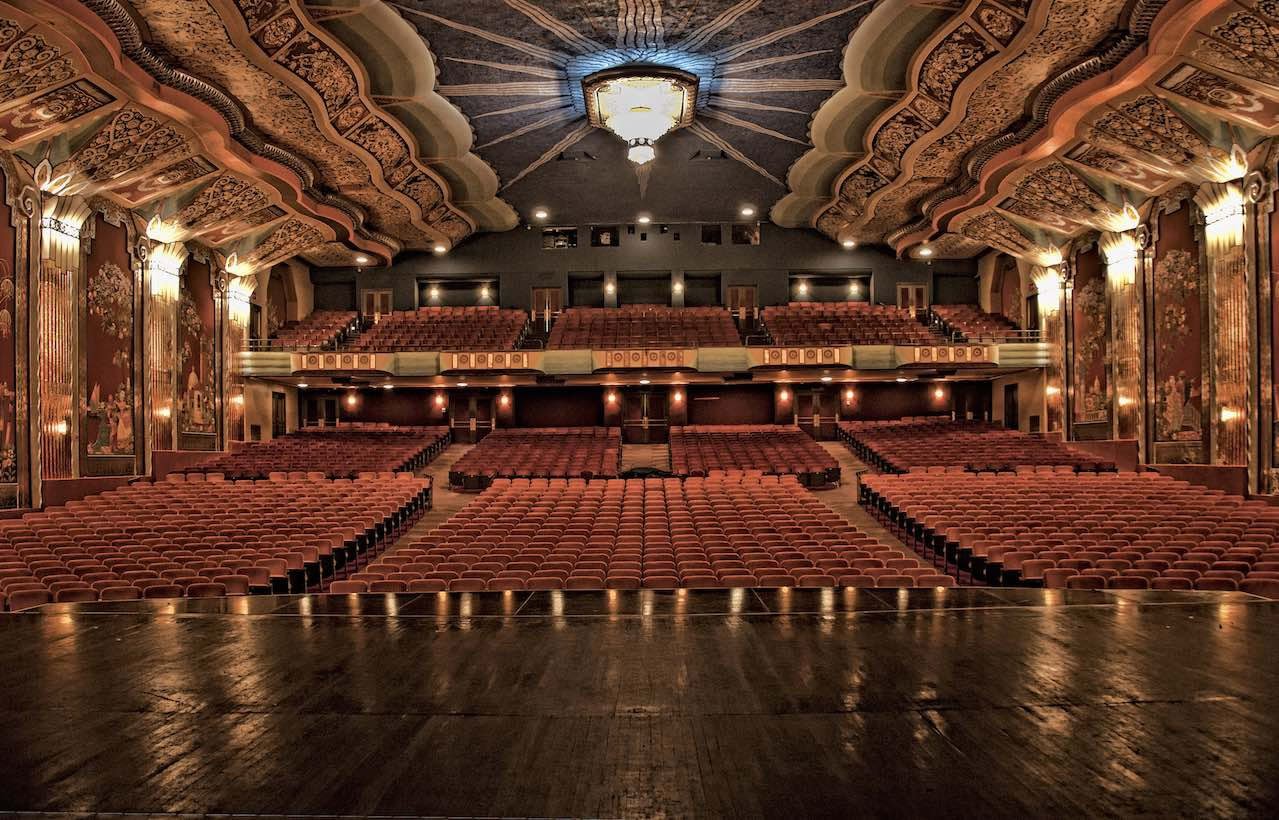 One of the fun things to do in Aurora, IL, at night is to catch a performance at the Paramount Theatre. Opened in 1931, the 1,885-seat capacity theatre is a testament to Aurora's deep-rooted appreciation for the arts.
The Paramount Theatre features a marvellous design, comfortable seats, state-of-the-art acoustics, a grand stage, and high-tech lighting. The theatre stages Broadway-quality productions year-round, making it a must-visit for enthusiasts.
Many of the shows they create cater to kids and adults and are usually interesting and informative. Paramount Theatre is clean and adequately maintained, and the staff are always available to attend to their guests.
Address: 23 E Galena Blvd, Aurora, IL 60506, United States
4. Aurora Regional Fire Museum
One of the best things to do in Aurora for history enthusiasts is to visit the Aurora Regional Fire Museum. Housed in an 1894 fire station, the museum seeks to preserve and exhibit artifacts and the history of fire departments in Aurora and the surrounding area, as well as teach and promote fire safety and prevention.
The museum features numerous interactive exhibits designed to educate and entertain kids and adults. Through meticulously preserved artefacts, apparatus, and interactive exhibits, visitors can pass a leather fire bucket, marvel at a strange-looking firemen's smoke mask and explore the difference in fire hose nozzles.
Visitors can also watch vintage firefighting films on five video touch screens and learn about the evolution of firefighting and its importance in community safety.
On the other hand, kids can experience the Children's Discoty Room, which allows younger children to play and learn about fire safety.
Address: 53 N Broadway, Aurora, IL 60505, United States
5. Abbey Farms
Opened in 1949 to the public, Abbey Farms is a unique family-owned farm in Aurora that specialises in creating indoor and outdoor attractions for people of all ages.
The farm offers a variety of fun, including the fall festival, corn maze, pumpkin patch and outdoor attractions such as zip lines, jumping slide, kiddie coral, petting zoo, corn cannon, rope maze challenge, bouncing cow train, log balance beam course and pedal track among others.
In addition to the fun activities, the farm offers fresh produce, including cauliflower, cucumbers, tomatoes, and more. You can enjoy fresh produce in summer, Pumpkin Daze in fall and U-Pick Christmas tree in winter.
Address: 2855 Hart Rd, Aurora, IL 60502, United States
6. Hollywood Casino Aurora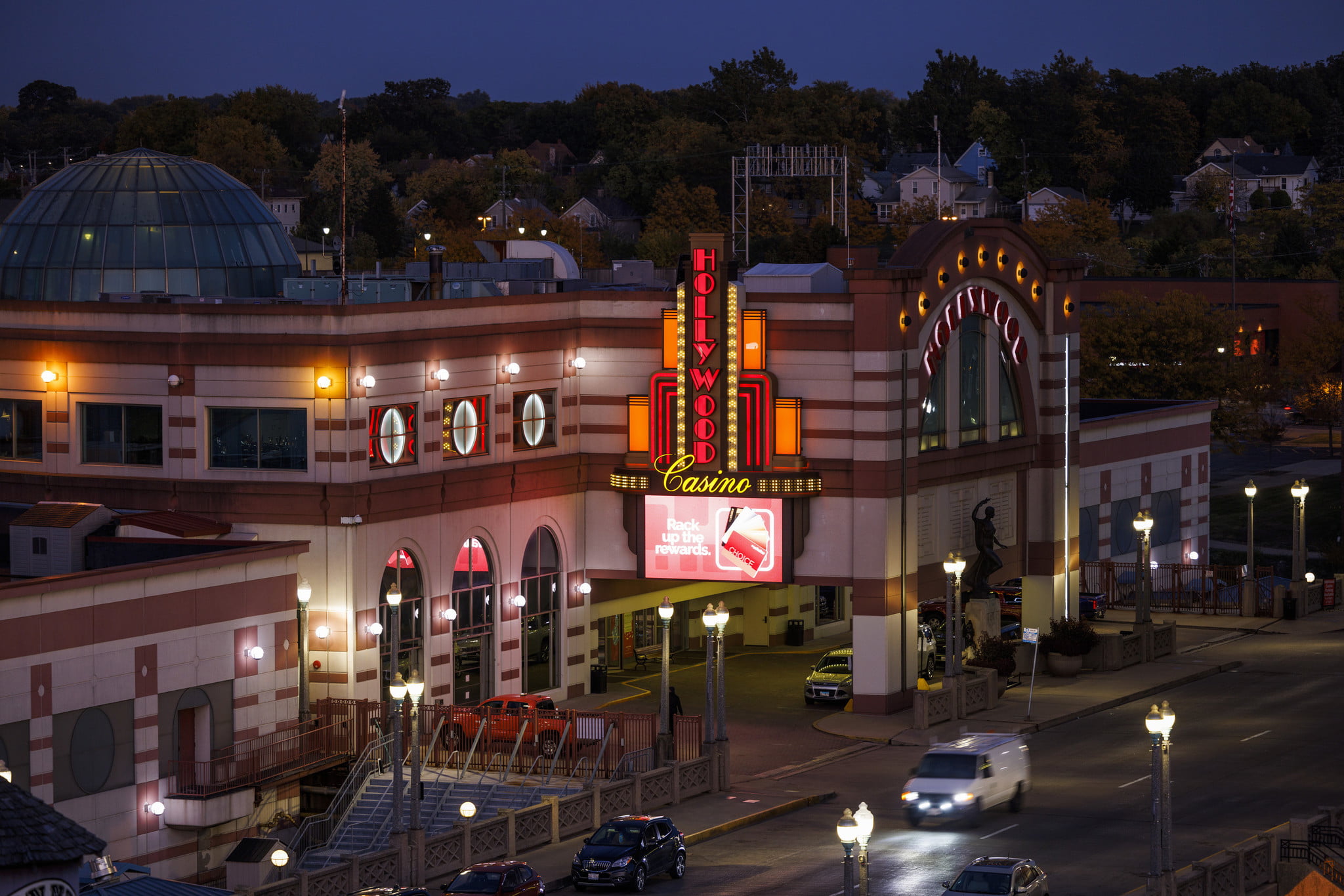 For adults, one of the unique things to do in Aurora, IL, is to seek a bit of thrill at the Hollywood Casino Aurora. Opened in 1993, the Casino offers a unique setting along the Fox River.
The Casino features 53,000 square feet of gaming space, over 1,000 slot machines and 26 table games. Beyond the games, the Casino offers many dining options, from quick bites to gourmet experiences.
To make the most of your trip, spend your evening at the luxurious casino, take your chances at the exciting table games and slots, enjoy a fancy dinner and top it up with live entertainment.
Address: 1 W New York St, Aurora, IL 60506, United States
7. Phillips Park Golf Course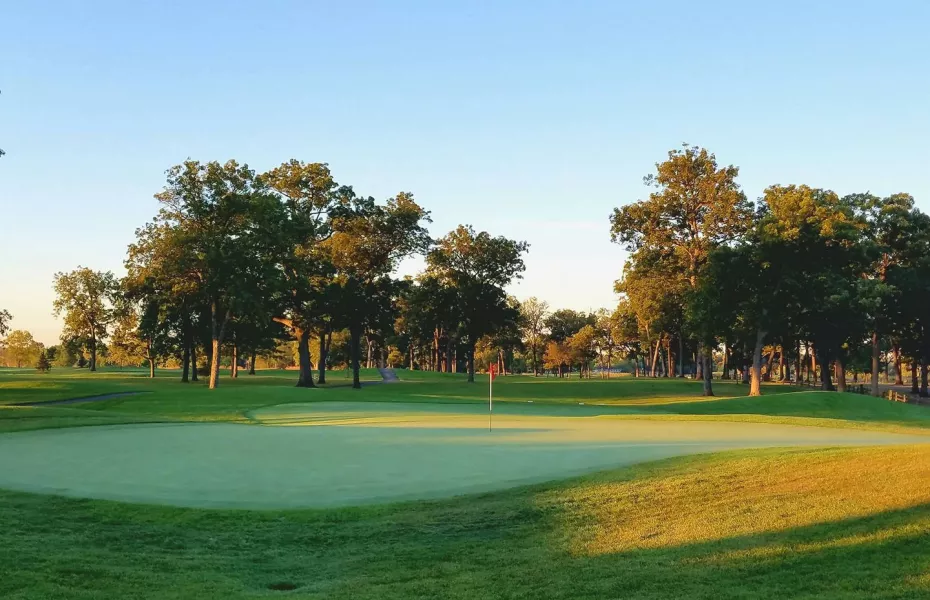 Established in 1930, the Phillips Park Golf Course is an 18-hole public course conveniently located in Aurora, Illinois. The course provides a challenge to all golfers, whether they are novice golfers or experienced golfers.
The golf club also offers meticulously maintained greens set amidst gently rolling landscapes and serene water features. Whether you're a seasoned golfer or a beginner, consider booking a session with their in-house professionals for tips and guidance.
The course also offers a Golf Shop, where you can get a wide selection of brand-name equipment, apparel, and golf accessories for any golfing need.
Address: 1001 Hill Ave, Aurora, IL 60505
8. Chicago Premium Outlets
One of the unique things to do in Aurora, IL, for couples is to enjoy shopping at Chicago Premium Outlets. Established in 20024, the Chicago Premium Outlets is not just a shopping center but a destination for shoppers and tourists visiting the Chicago area.
The Chicago Premium Outlets, one of the largest outlet malls in the United States, features over 140 stores, including Armani Outlet, Coach Saks Fifth Avenue Off 5th, Under Armour, Michael Kors, and more.
Beyond shopping, the outdoor mall also features a skating pond, fireplaces, art installations, a play area for kids, and water features.
Whether you're taking a day trip to shop with the family or want to spend the weekend with your partner exploring the shopping center and surrounding attractions, you'll be thrilled by Chicago Premium Outlets for a pleasant getaway.
Address: 1650 Premium Outlet Blvd, Aurora, IL 60502, United States
9. Aurora Historical Society
The Aurora Historical Society is an independent, non-profit organization dedicated to preserving and promoting Aurora's rich heritage by offering innovative programs, hosting unique events, and making the town's history accessible through a wide range of exhibitions.
The society operates two major sites: the Tanner House Museum and the David L. Pierce Art and History Center. The Tanner House, a grand 19th-century home, offers a glimpse into Victorian-era life, while the center showcases rotating exhibits on local history.
As part of the free things to do in Aurora, add a visit to the Aurora Historical Society to your itinerary.
Address: 20 E Downer Pl, Aurora, IL 60505, United States
---
Are you exploring other attractions near Aurora? Why not check out some fun things to do in Galena, Illinois?
---
10. Splash Country Water Park
One of the fun family things to do in Aurora, IL, is to escape the summer heat at Splash Country Water Park. The park is an ideal destination with wide options of fun water activities.
The Splash Country Water Park features a six-lane zero-depth pool with children's play features, two sand volleyball courts, play areas with slides, spray guns, a waterfall, a sand play area with a pavilion, and other attractive play equipment.
The park is also available for bookings for large events of up to three hundred people and private events such as birthday parties.
Address: 195 S Barnes Rd, Aurora, IL 60506, United States
11. Red Oak Nature Center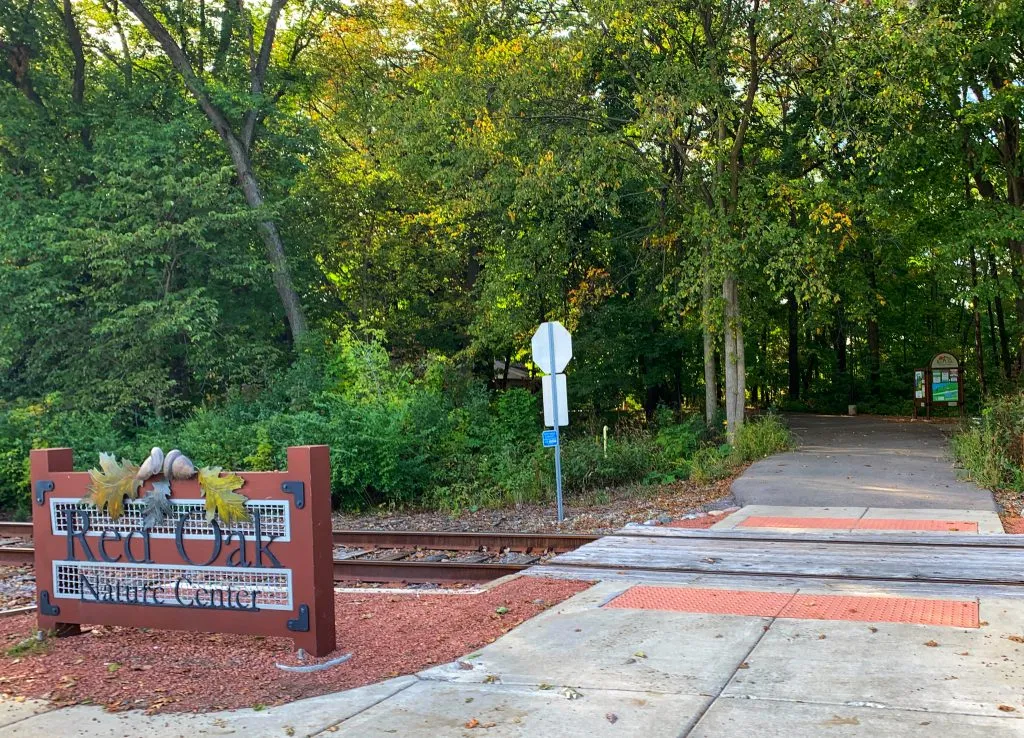 Located on the banks of the Fox River, the Red Oak Nature Center is the region's premier facility for nature and conservation education.
Surrounded by 40 acres of lush forest and wildlife habitat, the center boasts a diverse ecosystem, making it an ideal spot for visitors to interact with nature.
The center features six wood-chipped hiking trails and the nationally renowned Fox River Trail, which offers hiking and biking opportunities to visitors and residents, along with interpretive signs that further explain the ways of nature.
The center also features an indoor exhibit, the "Sense of the Seasons", further enhancing the educational experience.
Address: 930 N River Rd, North Aurora, IL 60542, United States
12. Blackberry Farm
One of the many fun things to do in Aurora, IL, with kids is to explore the Blackberry Farm, a living history museum that transports visitors back to the 19th century.
Sprawling on 54 acres, this family-friendly farm features unique play areas for all ages, live animals, amusement rides, and a living history museum that brings the town's history to life through demonstrations, exhibits and extensive artifacts collections.
Enjoy fun rides on the train, hay wagon, paddle boats, pedal tractors, carousel and ponies on your visit. During winter, you can have fun at the ice skating rink.
Address: 100 S Barnes Rd, Aurora, IL 60506, United States
13. Edith Farnsworth House
Situated about 30 minutes away from Aurora, visiting the Edith Farnsworth House is one of the unique things to do near Aurora.
Built in 1951, this iconic piece of modern architecture, designed by the legendary Ludwig Mies van der Roher, is a testament to minimalist design and a seamless connection between indoor and outdoor spaces. Nestled amidst the serene Illinois landscape, the Edith Farnsworth House is more than just a structure; it's an experience.
Take a guided tour and look in-depth at its history, design nuances, and the intriguing relationship between Mies and the house's original owner, Dr. Edith Farnsworth.
Address: 14520 River Rd, Plano, IL 60545, United States
14. Oakhurst Forest Preserve
Another fun outdoor activity in Aurora is exploring the Oakhurst Forest Preserve, a national oasis in an urban setting.
The forest preserve features acres of woods and lakes, scenic trails, shelters and beautiful views of Aurora and surrounding areas. The forest's 55-acre lake/marsh complex provides excellent fishing, hiking and wildlife observation opportunities.
During winter, the large mound south of the lake is a popular sledging attraction. The surrounding park area, with benches and shaded spots, is ideal for quiet contemplation or a family day out.
Address: 1680 5th Ave, Aurora, IL 60504, United States
14. Aurora Downtown Outdoor Art & Science Sculpture Walk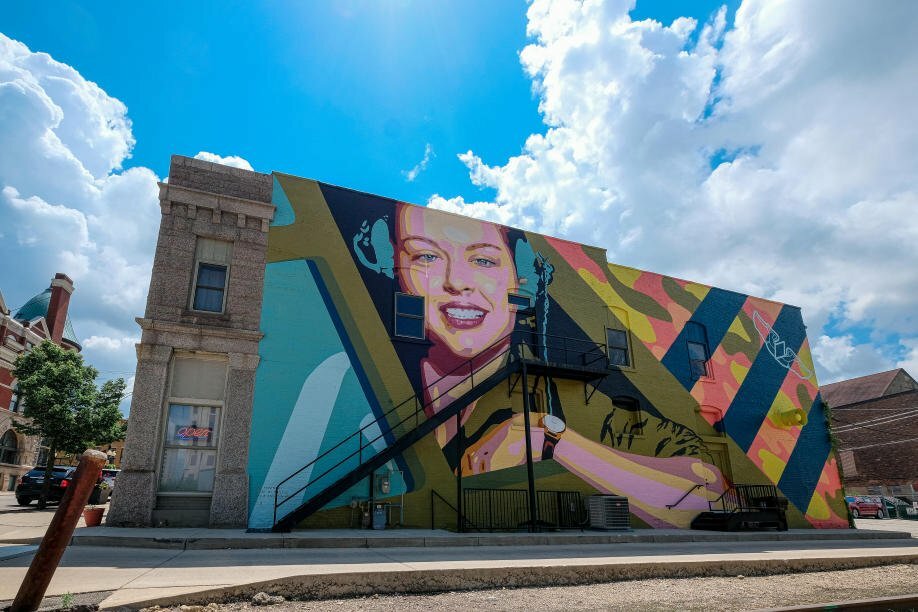 Initiated in 1999 by the Aurora Public Art Commission, the Aurora Downtown Outdoor Art and Science Sculpture Walk is a fusion of art, culture, and urban life.
The sculpture walk is aimed at providing highly visible and easily accessible objects of art and learning, which simultaneously beautifies the downtown and provides interactive educational opportunities for both residents and visitors.
As you traverse this path, you're greeted with diverse sculptures, each telling its unique story. Crafted by talented artists worldwide, these installations add a vibrant artistic flair to the city's landscape.
Address: 20 E. Downer Place, Aurora, IL 60506, United States
15. Aurora Skate Center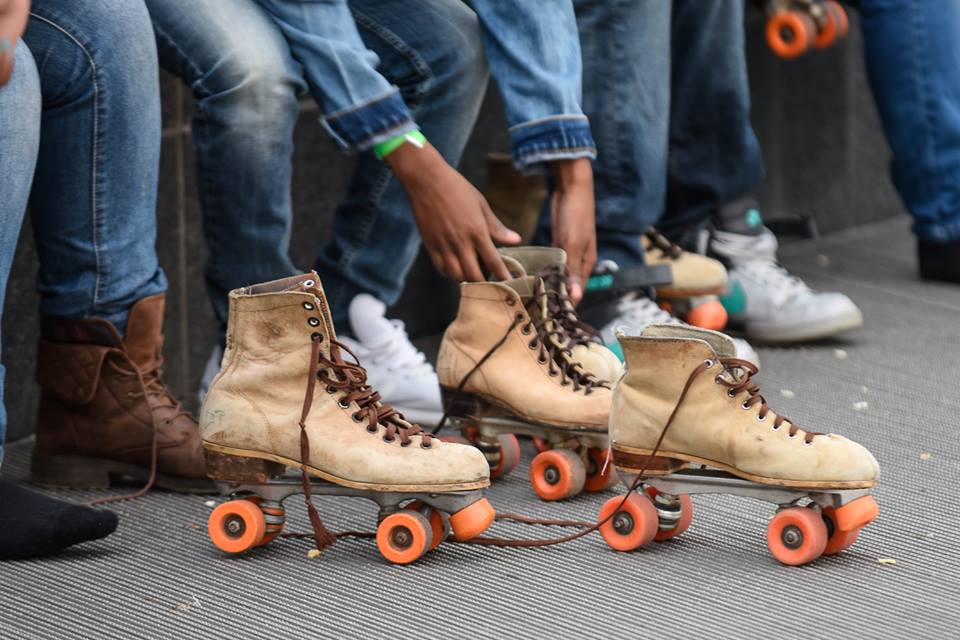 One of the family-friendly things to do in Aurora is to revel in nostalgia and fun at the Aurora Skate Center, one of the city's top attractions.
Whether you're an experienced skater or just looking for a fun evening out, this fun center offers a lively atmosphere with music and lights.
On Mondays, the roller skating venue hosts a live organ-music dance session, and themed events, ensuring there's always something new to experience for everyone.
The centre also holds birthday parties, and the birthday child gets a complimentary pair of skates.
Address: 34W113 Montgomery Rd, Aurora, IL 60504, United States
16. Fox Valley Mall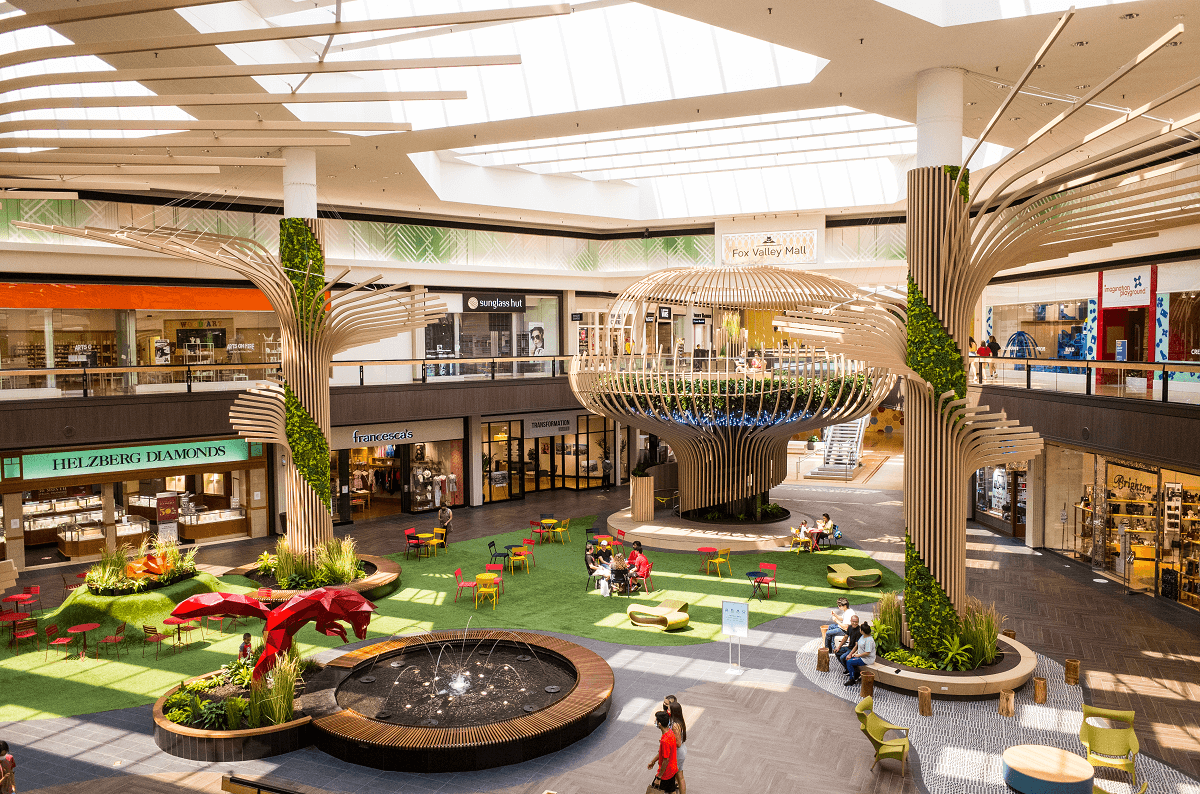 One of the romantic things to do in Aurora, IL, for couples is to go shopping at Fox Valley Mall. Established in 1975, this shopping mall is a must-shop shop for everyone.
Spanning over 1,400,000 square feet, this mall is anchored by JCPenney and Macy's with about 140 specialty retailers and eateries, including H&M, Forever 21, Victoria's Secret, and a 50,000-square-foot Round 1 Bowling & Amusement center. The mall also offers numerous name-brand shopping, dining and entertainment options.
The Fox Valley Mall also features the Center Park, an indoor greenspace and gathering spot, The Chicago Shrine, an independent comedy club, and Tapville Social, a kiosk where you can buy delicious crafted beverages.
Address: 195 Fox Valley Center Dr, Aurora, IL 60504, United States
17. The Vintage Marketplace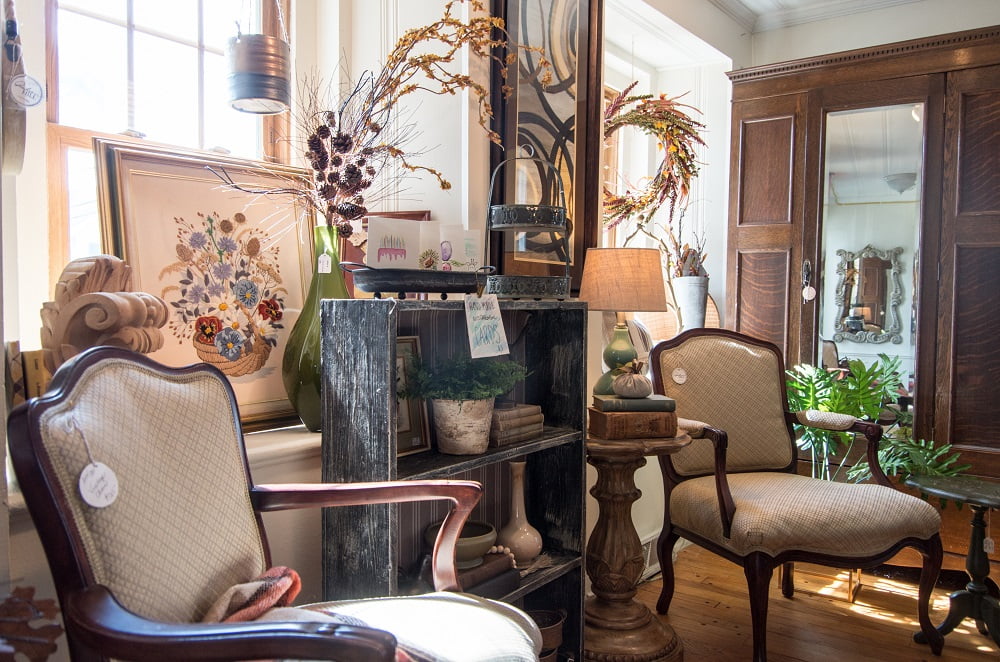 Another unique thing to do in Aurora today is to step back in time as you peruse the aisles of The Vintage Marketplace Company, one of the largest vintage in the city.
The vintage-inspired marketplace houses over 60 unique vendors with two floors and over 12,000 square feet of vintage treasures, including original art, antiques, clothing, jewellery, handmade treasures, home decor, outdoor furnishings, consumable yummies, seasonal painting, and more.
The market is a paradise for collectors and casual shoppers alike. Each visit promises unique finds and a journey through history.
Address: 211 S Lincolnway St, North Aurora, IL 60542, United States
18. Waubonsie Lake Park
One of the best places to visit in Aurora, IL, for outdoor recreation is the Waunbonsie Lake Park. Spanning 16 acres, the lake is one of the three lakes formed by impounding the Waubonsee Creek.
The park, which offers a winding paved trail encircling the beautiful lake, features a modern pavilion, a playground for kids, trails, ice rinks in the winter, and more.
The park's path is short and iconic, ideal for a family gathering, relaxation, and strolling while taking in nature's sights, sounds, and smells. You can also enjoy ice hockey and ice skating at this beautiful outdoor location.
Address: 998 Kautz Rd, Aurora, IL 60504, United States
19. Vaughan Aquatic Center and Indoor Water Park
Located in the Vaughan Athletic Center, the Aquatic Center, and Indoor Water Park is one of the best places to visit in Aurora if you want to engage in water activities.
Spanning 225,000 square feet, the Vaughan Athletic Center features athletic, fitness, and aquatic fun. The aquatic centre offers an indoor water park, an eight-lane competition lap pool, diving boards, warm water therapy, swim lessons, and aquatic fitness classes.
The indoor water park also features two water slides, a lazy river, and spray and play areas. You can also visit the full-service fitness center, using various equipment.
Address: 2121 W Indian Trail, Aurora, IL 60506, United States
20. MISH MASH Adventures
One of the fun things to do in Aurora, IL, with family and friends is to seek adventure and MISH MASH Adventures. In this indoor urban adventure, the team works together to complete the challenges hidden behind every door.
Located in Fox Valley Mall, the adventure game is challenging and is based on your favourite childhood game shows. You get to play with your team of 2 – 6 players and try to beat as many rooms as possible. Each challenge takes about 3 -5 minutes to complete, with as many attempts as you like.
Each room is different; the challenge is crawling, throwing, thinking, kicking, climbing, and working together as a team.
Address: 2402 Fox Valley Mall, Aurora, IL 60504, United States
21. Fox Valley Winery
Your trip to Aurora, Illinois, would be incomplete without indulging your taste buds at Fox Valley Winery. This local gem offers a delightful array of wines crafted from Illinois-grown grapes.
The winery specializes in creating small lots of handcrafted, award-winning wines. Whether you prefer red, white, dry or sweet, you'll find the perfect wine for your palate at Fox Valley Winery.
Beyond wine tasting, the winery hosts events, workshops, and tours, giving visitors a comprehensive wine experience.
Address: 59 Main St, Oswego, IL 60543, United States
22. Leland Tower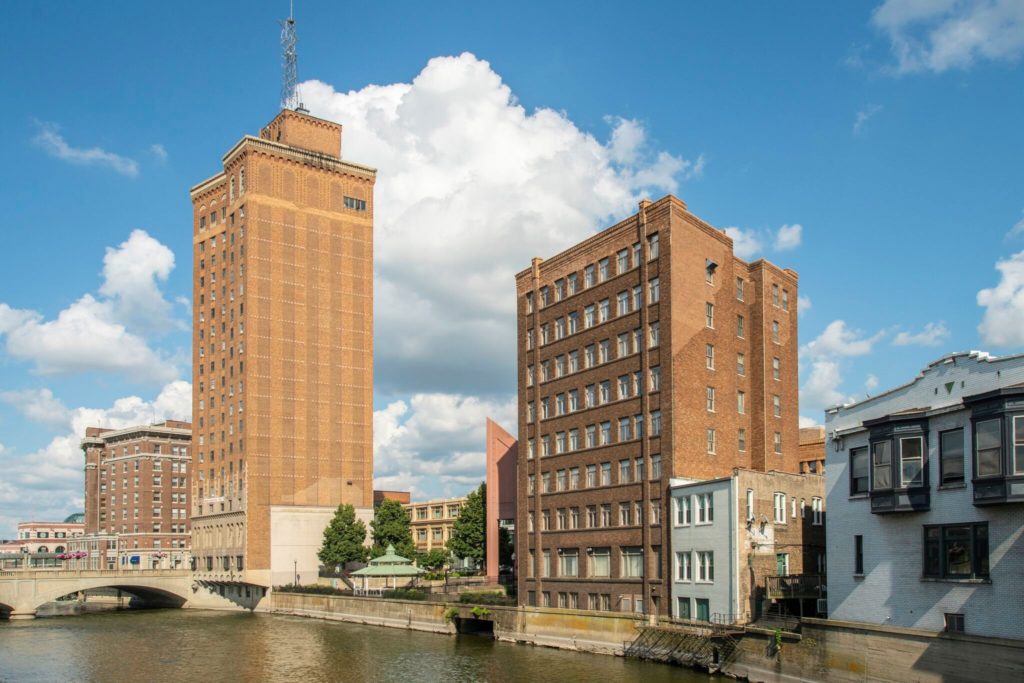 One of the top attractions in Aurora is the iconic Leland Tower, which has a rich history and an intriguing backstory.
Located in the heart of historic downtown Aurora, the 22-story building, once the tallest building outside of Chicago, has played multiple roles over the years, from being a luxurious hotel to a hub of community events.
Built in 1986 as a hotel, the tower is now used as an apartment building. Tours of the tower provide insights into its architectural brilliance and historical significance.
Address: 7 S Stolp Ave, Aurora, IL 60506, United States
23. Astro Fun World
One of the family fun things to do in Aurora, IL, is to visit the Atro Fun World, formerly Galaxi Fun Zone. Located in Aurora Marketplace, this amusement center combines the latest innovations in family entertainment with challenging attractions that will keep everyone engaged.
The amusement center features numerous attractions, including Indoor Go Karts, an Arcade, a Zip Line, Axe Throwing, an Augmented Wall, a Bazooka Ball, Mini Golf, Rock Climbing, Ropes Courses, VR Rides, Laser Maze, all set in a thrilling environment.
Astro Fun World is also a great destination for birthday parties, group events, and corporate team building.
Address: 301 Illinois Rte 59, Aurora, IL 60504, United States
24. Aurora Farmers Market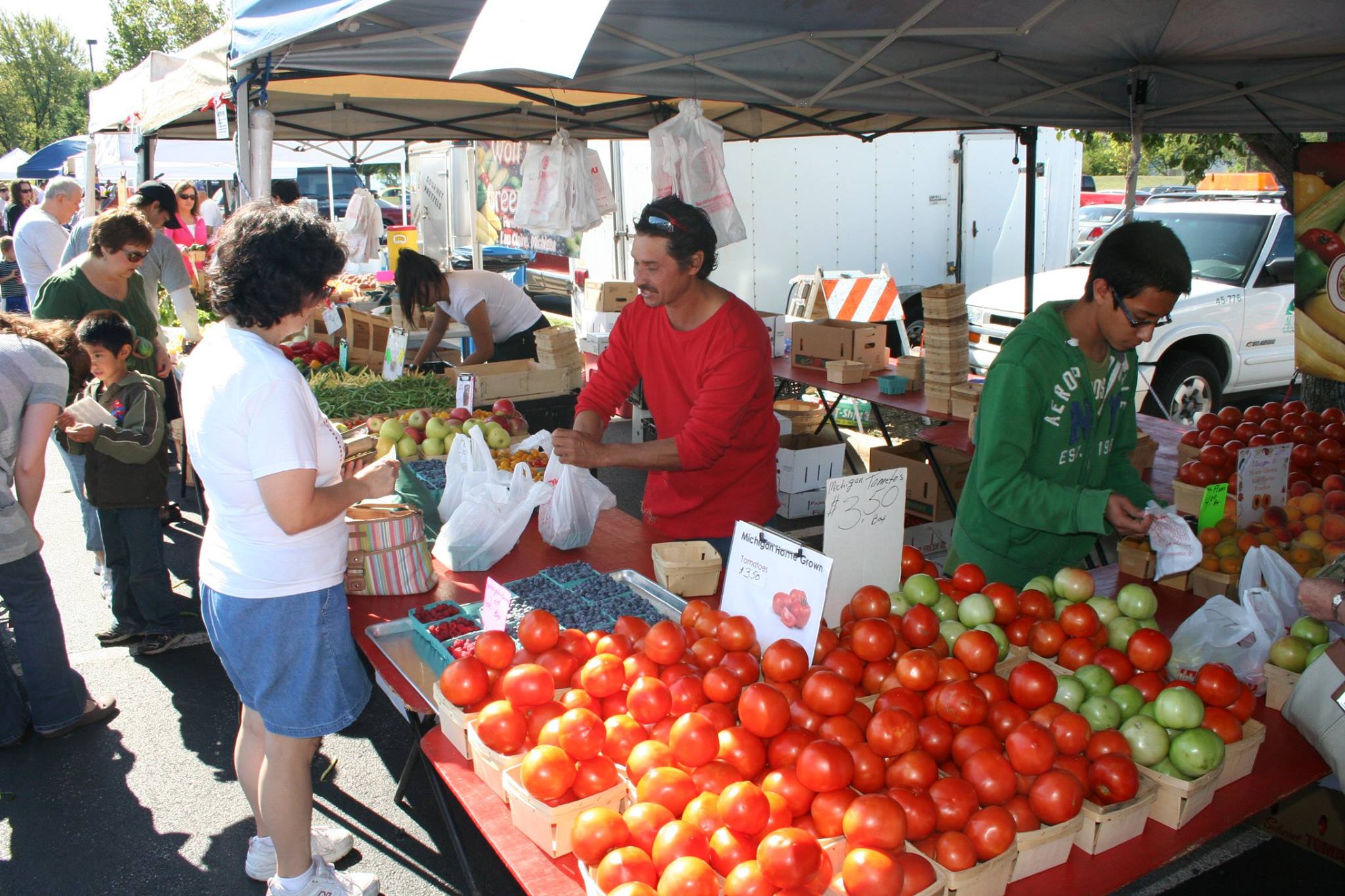 Shopping at the Aurora Farmers Market is one of the unique things to do in Aurora, IL, this weekend. Established in 1912, the farmer's market restates the city's commitment to supporting local farmers and artisans.
As one of Illinois's oldest farmers' markets, it offers a diverse range of fresh produce, artisanal products, and handmade goods. Weekly live performances, food trucks, and craft stalls add to the market's vibrant atmosphere, making it a must-visit for locals and tourists.
Address: 65 Water St, Aurora, IL 60505, United States
25. Santori Public Library
The Santori Public Library is more than just a repository of books; it is a hub of learning and community engagement.
Established in 1881 by city ordinance, the Aurora Public Library houses a vast collection of books, digital resources, interactive learning tools, and dedicated reading and research spaces catering to readers and learners of all ages.
Spreading across 92,000 square feet, the state-of-the-art library features a media lab, Makerspace, history and genealogy room, Early Literacy Center, computer lab, and conference rooms. Regular workshops, book clubs, and community events make it a lively space for knowledge exchange.
Address: 101 S River Street, Aurora, IL 60507, United States
26. Virgil Gilman Nature Trail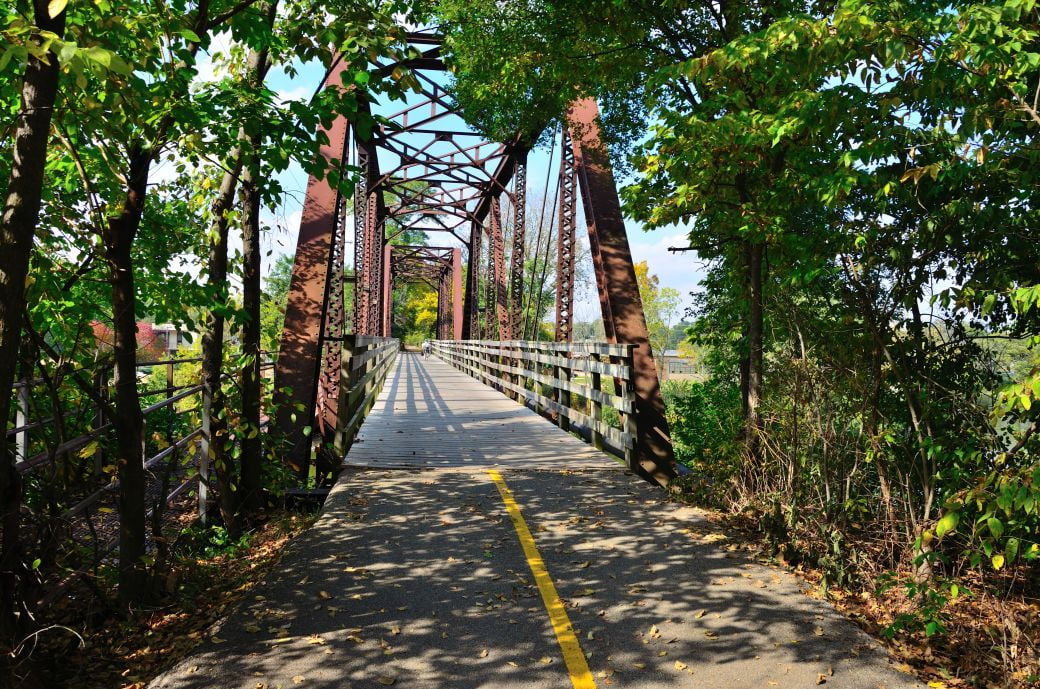 If you are still searching for fun outdoor recreation in Aurora, check out the picturesque Virgil Gilma Nature Trail. The 22.7-mile path starts from Sugar Grove and ends at southeast Aurora.
The Fox River is crossed on a covered bridge with two abandoned railroad right-of-ways. The trail also crosses Waubonsee Creek. As you bike or hike the trail, you'll come across the creek wetlands filled with small birds and waterfowl.
Address: Hill Avenue, West to Sugar Grove, Aurora, IL 60504, United States
27. Sport Zone Family Fun Center
Are you looking for something fun to do with kids in Aurora? Then head to the Sports Zone Family Fun Center, Chicagoland's premier family entertainment center.
This amusement center offers various activities for people of all ages, including a go-kart ride, coconut tree climb, 4-station bungee, a mini-golf course, batting cages, football, baseball, and softball.
Visit this amusement center with your family and get ready to experience unlimited fun; bring your camera along to capture all the precious moments.
Address: 1900 Hill Ave, Aurora, IL 60504, United States
28. Aurora University
Your trip to Aurora, Illinois, would be incomplete without visiting one of the most prestigious institutions in the state, Aurora University.
In addition to being an academic institution, Aurora University offers stunning architectural masterpieces and a youthful atmosphere. The university has several attraction sites, including the Schingoethe Center, a museum best known for its collection of Native American artifacts