17 Best & Fun Things To Do in Buford, GA
Are you planning a visit to Buford, Georgia and looking for some exciting activities to make your trip memorable? Look no further! You're at the right place, as we'll be exploring the 17  best and fun things to do in Buford, GA.
Tucked conveniently between the counties of Gwinnett and Hall in Georgia, the "The Leather City" features numerous side attractions.
Immerse yourself in Southern hospitality, rich history, and picturesque landscapes in Buford, Georgia. Whether you're a history buff, outdoor enthusiast, food lover, or a family on vacation, Buford offers a blend of experiences to please everyone.
---
17 Best & Fun Things To Do in Buford, GA in 2023
---
1. Lake Lanier Islands
Begin your vacation by Lake Lanier Island, an extensive resort that is a favorite among both locals and visitors. Lake Lanier is also the largest lake in Georgia.
The resort, which was built in 1974, has a wide range of facilities, including a hotel, water park, golf course, multiple conference and meeting venues, beaches, boat docks, and a number of other recreational amenities.
Here, you can enjoy a thrilling day at the water park, a peaceful afternoon horseback riding, an invigorating round of golf, or dine at a variety of restaurants, all against the backdrop of Lake Lanier's stunning vistas.
Address: 7000 Lanier Islands Parkway, Buford, GA 30518
2. Buford Community Center, Town Park & Theatre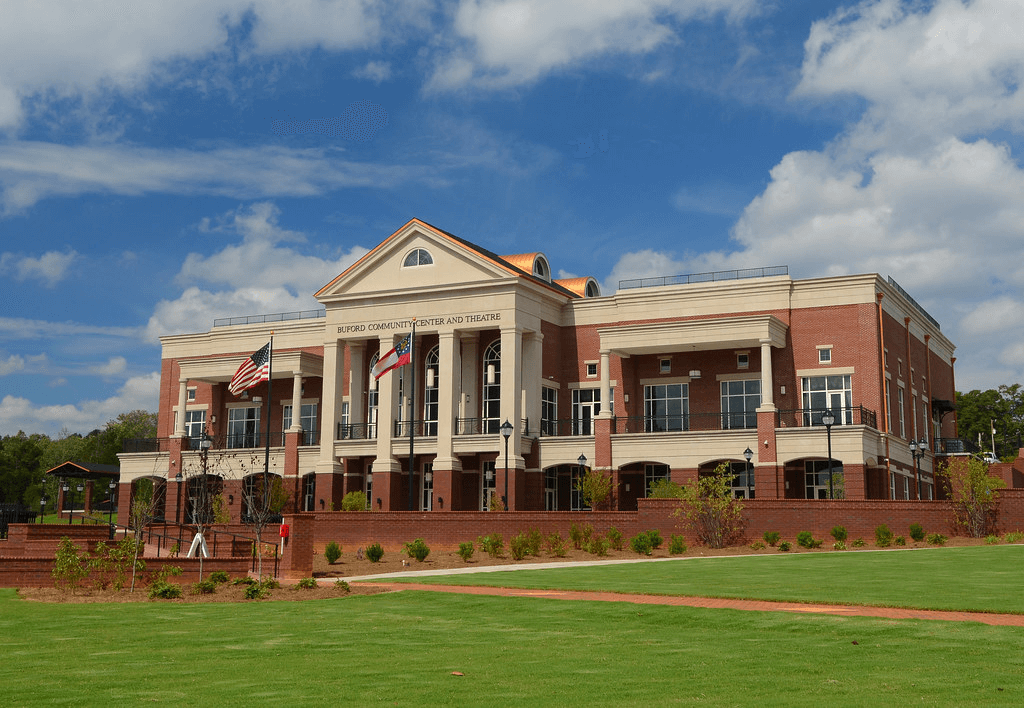 The Buford Community Center, Town Park & Theatre is a multipurpose venue hosting concerts, plays, community events, and more.
Designed by BRPH architectural and engineering firm, the state-of-the-art facility features 5,700 square feet of banquet and meeting space, 290 seat stage theatre, an outdoor amphitheater for concerts and events, a plaza featuring an interactive fountain and home of the new Buford Museum.
As part of the fun things to do in Buford, catch a live performance like concerts, plays, festivals, and more here in Buford Community Center.
Address: 2200 Buford Hwy NE, Buford, GA 30518
3. Buford Museum
Located on the ground floor of the Buford Community Center, the Buford Museum is home to a collection of Buford's rich history, artifacts, photographs and antiques dating back to the area's earliest residents, the Native Americans.
At the museum, you'll find historical items from the founding of the Town of Buford in 1872 and a number of pieces from local artists collected over the years.
As part of the free things to do in Buford, GA, explore this museum and learn about the local history of the city.
Address: 2200 Buford Hwy NE, Buford, GA 30518
4. Buford Dam Park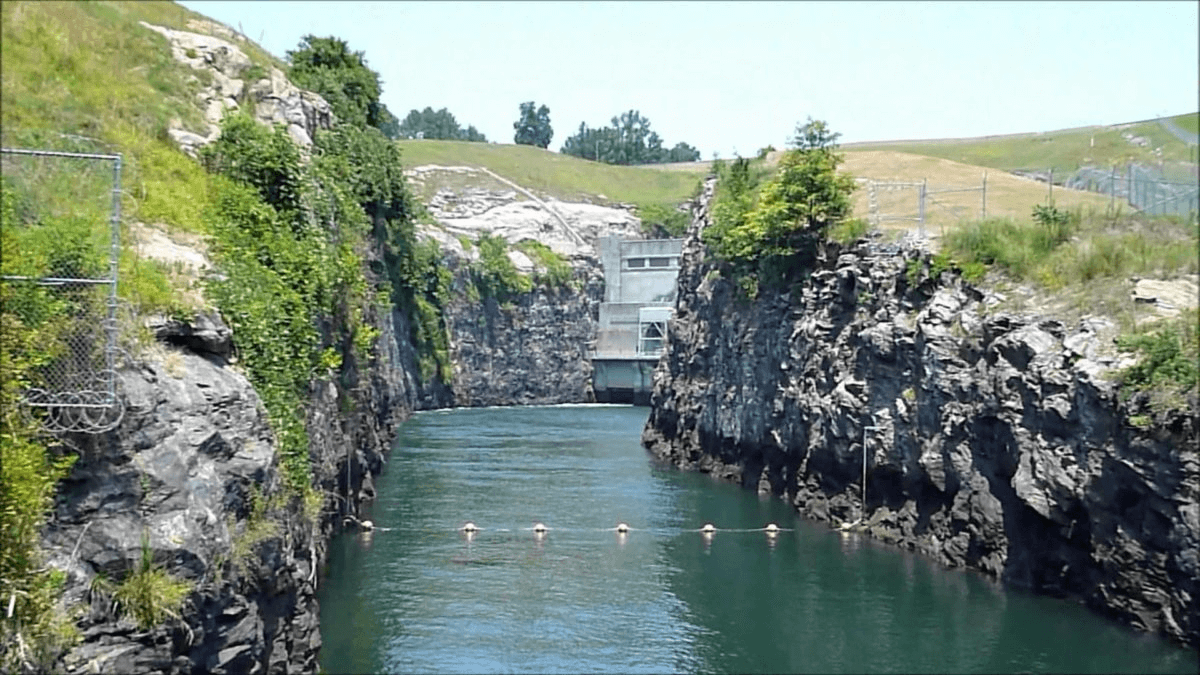 Located just north of Buford Dam on Lake Sidney Lanier, the Buford Dam Park offers one of the best outdoor recreations in Buford.
The park features beautiful views of the lake as well as excellent access to swimming, picnicking, fishing, boating, and wildlife viewing. The lake, which is named after the poet Sidney Lanier, is famous for its aqua-blue colored water, spectacular scenery and variety of outdoor recreational activities.
Interestingly, about 11.8 million people come to visit this park yearly. If you're visiting Buford with your family, visit this park for a fun-filled family time.
Address: 1200 Saddle Dike #3, Buford, GA 30518
5. Gwinnett Environmental & Heritage Center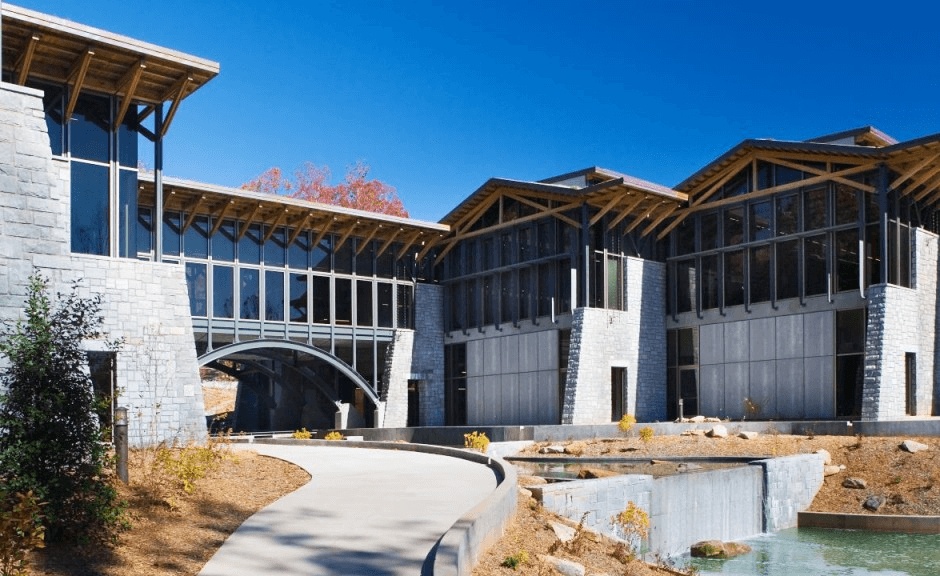 One of the family fun things to do in Buford with kids is to explore the Gwinnett Environmental & Heritage Center. Established in 2006, this center is a multi-use nature, heritage, and educational facility.
This center offers interactive displays and scenic trails that provide an engaging way to learn about the local environment, sustainable practices, and Gwinnett County's history. It features walking trails and greenways, unique rental spaces and a gift shop.
Let your kids explore educational exhibits inside the center, including the Water Ways diorama and the kid-friendly Discover H20, and enjoy outdoor recreational activities such as the Treetop Quest ropes course.
Address: 2020 Clean Water Dr, Buford, GA 30519
6. Margaritaville at Lanier Islands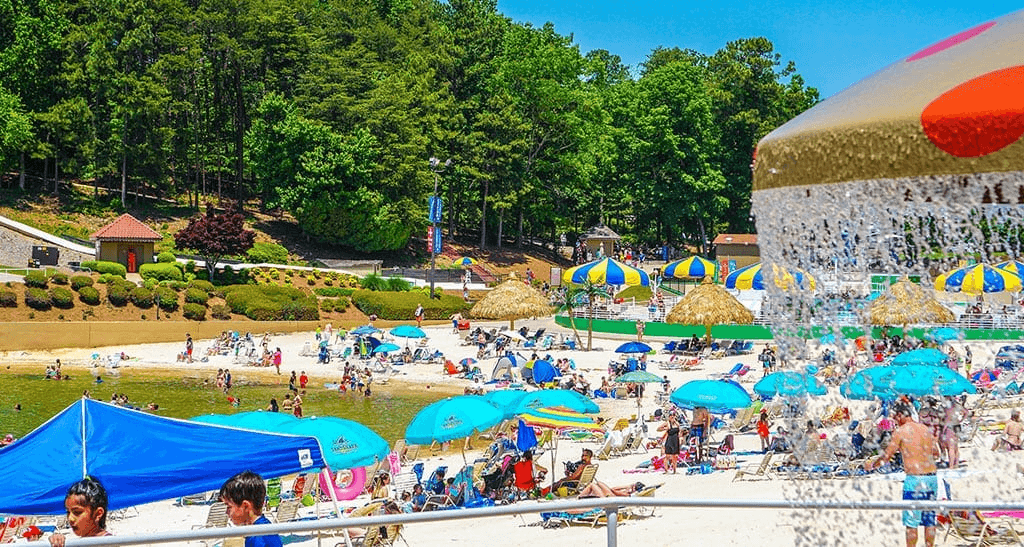 One of the best family-friendly things to do in Buford is to explore Margaritaville at Lanier Islands. Located on 1,500 acres, the resort is home to a variety of attractions, restaurants, activities and a beach and water park that trill adventure seekers and beach bums alike.
Whether you are looking for the coolest lakeside spot for day play and nightlife, a sandy area to bask in the sun, or a place to let loose and let your inner child out, the resort has something for you.
Address: 7650 Lanier Islands Pkwy, Buford, GA 30518
7. The Mall of Georgia
One of the best romantic things to do in Buford is to go shopping at the Mall of Georgia. The mall, which is the largest shopping center in Atlanta, consists of more than two hundred stores on three levels.
The Mall of Georgia also features a large village section, comprising lifestyle tenants and restaurants in an outdoor setting, as well as a 500-seat amphitheater.
Some of the major retailers at the mall include Von Maur, JCPenney, Barnes & Noble, Dillard's, Belk, Coach, Apple, Dick's Sporting Goods, Havertys Funiture etc.
The mall's play area is also made up of three different zones designed specifically for three distinct age groups: toddlers, ages 2-5 and ages 5-8. Take your family shopping at this mall.
Address: 3333 Buford Dr, Buford, GA 30519
8. The Buford Corn Maze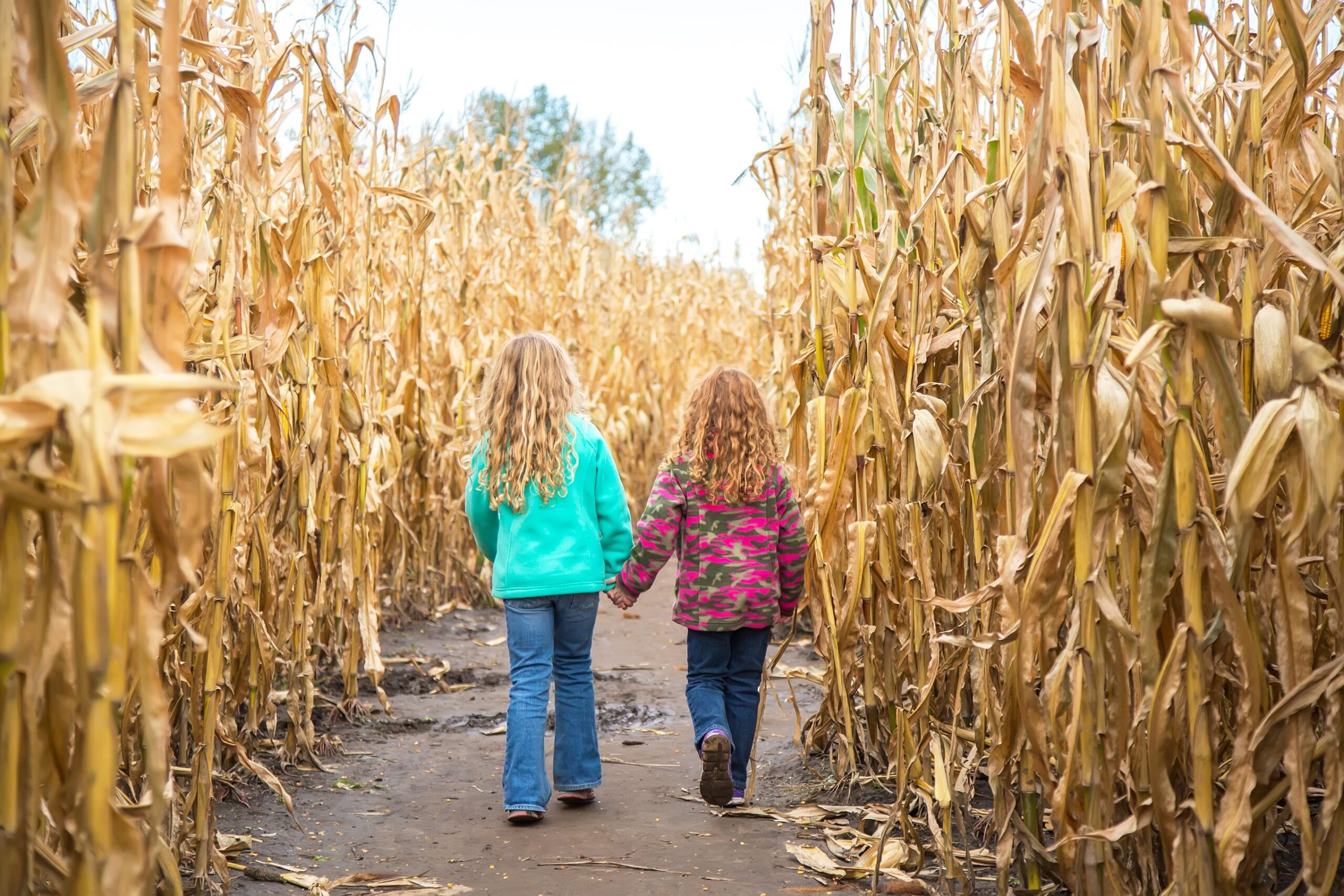 One of the fun things to do in Buford, GA, in the fall is to explore the Buford Corn Maze. The season attraction site offers a wide range of outdoor activities for the entire family.
Open from September to November, the Corn Maze features a five-acre corn maze, hayrides, a corn box play area, a combine slide, face painting, pumpkins, pony rides, a bounce house, a jumping pillow and farm animals.
Additionally, the corn maze has other attractions, such as The Haunted Forest, which begins September 20th and Haunted Forest, which opens every night during the week of Halloween.
Address: 4470 Bennett Rd, Buford, GA 30519
9. Buford Arena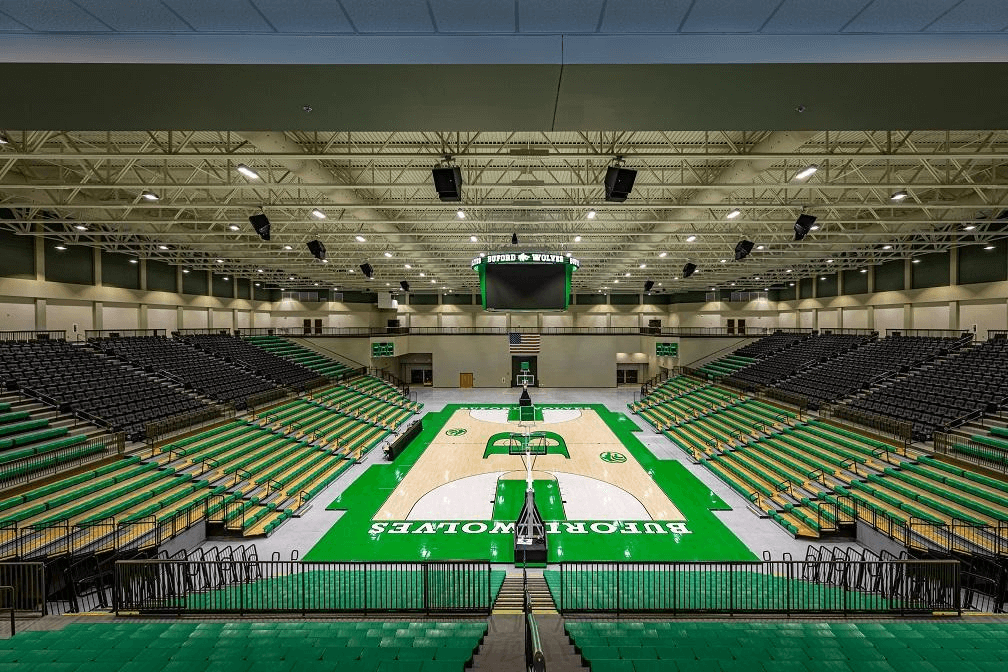 As part of the things to do in Buford, pay a visit to the Buford Arena. Built in 2016, the 112,398-square-foot multipurpose arena is designed with areas available for a wide range of events.
The facility is used to host smaller group meetings and banquets as well as large concerts and sporting events of up to 5,000 people. It also features energy-efficient lighting, portable sports flooring and a professional four-sided video scoreboard hanging over mid-court.
Address: 2795 Sawnee Ave, Buford, GA 30518
Exploring other attraction destinations near Buford? Why not check out some of the fun things to do in Marietta, Georgia and fun things to do in Alpharetta, Georgia?
10. Autrey Mill Nature Preserve
Located in Johns Creek, exploring the Autrey Mill Nature Preserve is one of the best things to do near Buford, Georgia.
Sitting on 46 acres of ravine forest and historic pact, this nature reserve features over two miles of scenic walking trails, a beautiful creek, historic buildings, and a variety of local flora and fauna.
The preserve's visitor center houses over 30 different animals you can learn about and offers a unique educational experience in the Living Lab, an area for kids to learn about the world around them with little guided instruction.
Address: 9770 Autrey Mill Rd, Johns Creek, GA 30022
11. Bogan Park Aquatic Center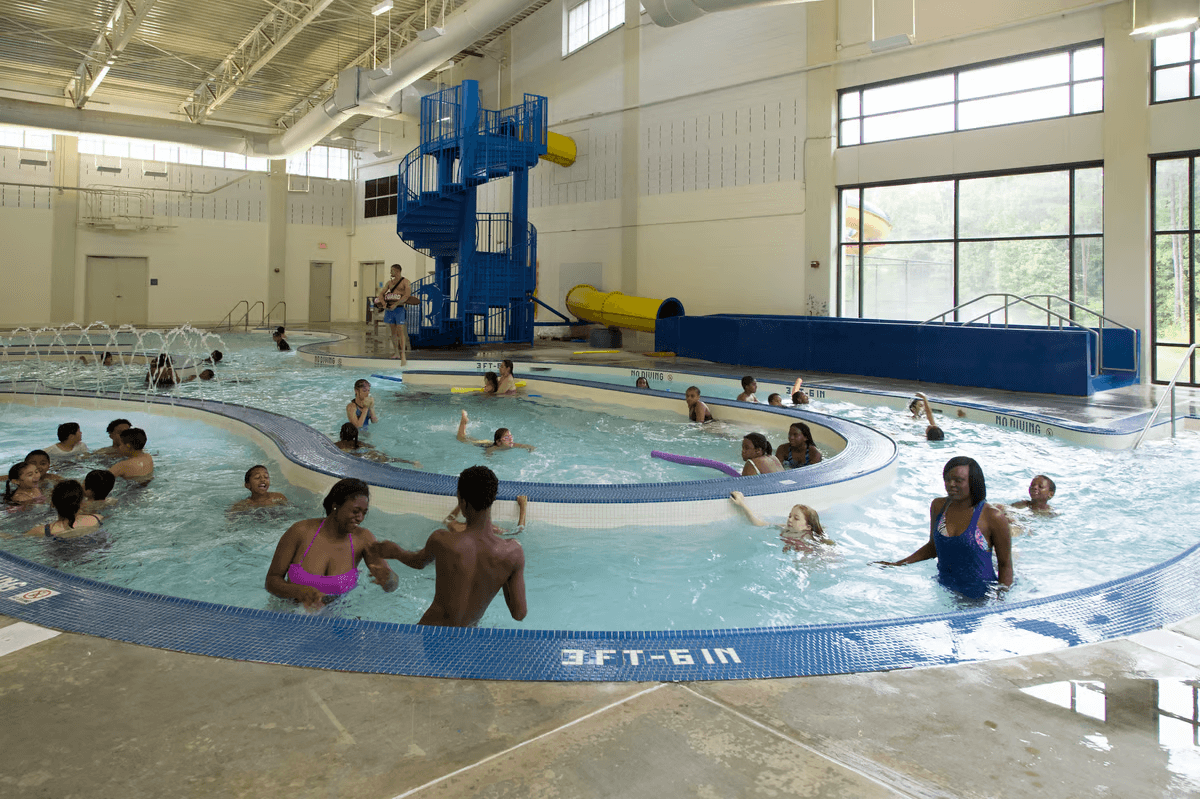 Located on 83 acres of land, the Bogan Park Aquatic Center is one of the best indoor recreational centers in Buford. The facility features indoor pools with water play equipment and a huge water slide.
The facility also features a double gym, indoor badminton courts, outdoor basketball courts, a dance studio, a classroom, seven field baseball/softball complex, a football overlay, sand volleyball courts, pavilions, playgrounds, restrooms, two miles of trails, and grill.
Visit this indoor aquatic center with your family and spend time together in the water without having to worry about getting sunburned.
Address: 2723 N Bogan Rd NE, Buford, GA 30519
12. Buford Highway Farmers Market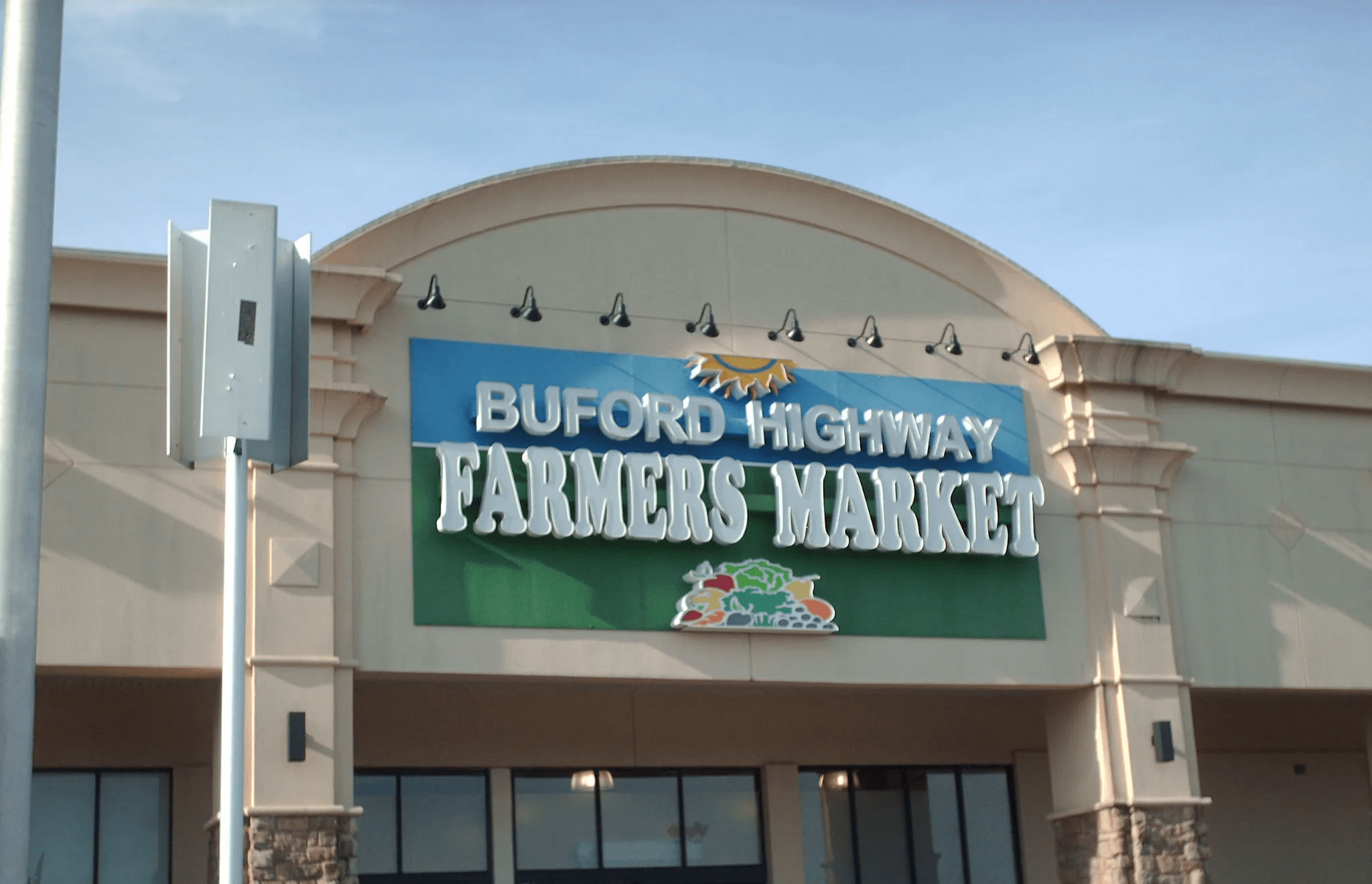 One of the best things to do in Buford today is to shop at the Buford Highway Farmers Market. The market provides more ethnic food varieties under one roof than any other single-location grocery store in Atlanta.
The farmers market offers unique and exotic produce, organic fruits and vegetables, and a diverse meat and seafood department. They also offer all types of authentic ingredients, traditional ethnic cuisines, and hard-to-find items.
Address: 5600 Buford Hwy. NE, Doraville GA 30340
13. Main Event Entertainment
Looking for fun things to do near Buford with family? Then, visit Main Event Entertainment, where you can share a fun, social experience and create lasting memories with your family.
The entertainment center is a beehive of fun activities, from a multi-level laser tag arena to an arcade that features over 100 games, both retro and modern. They also offer a state-of-the-art bowling alley with professional-level lanes for anyone to learn to bowl.
Engage in different activities, and you can take a break at the in-house restaurant where you can have pizza, burgers, wings, salads, and everything in between.
Address: 471 Northolt Parkway, Suwanee, GA 30024
14. Paranoia Quest Escape the Room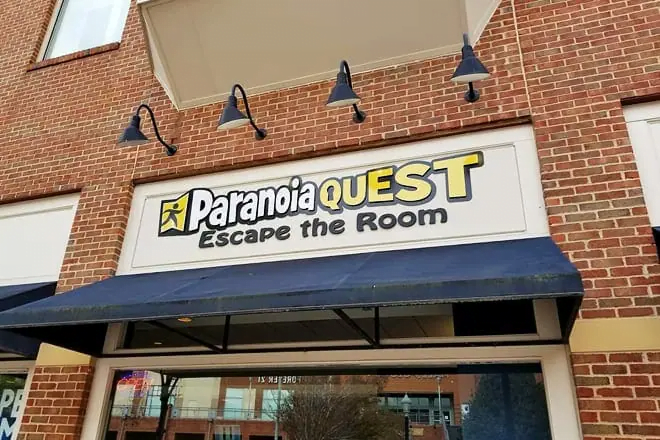 Located at the Mall of Georgia, Paranoia Quest Escape the Room offers some of the best escape room experiences in Georgia. These adventure games offer you and your family an exciting and exhilarating time in Buford.
The facility consists of multiple fun and challenging escape rooms. Some of the different games on offer include Detention, Escape Plan, Wonderland, Pirate Bay, Zombie Hour etc.
Once you sign up for a game, you have exactly 60 minutes to complete this escape room, so get your thinking caps on and start solving the mystery once you enter the room.
Address: 3333 Buford Drive, Buford GA 30519
15. Treetop Quest Gwinnett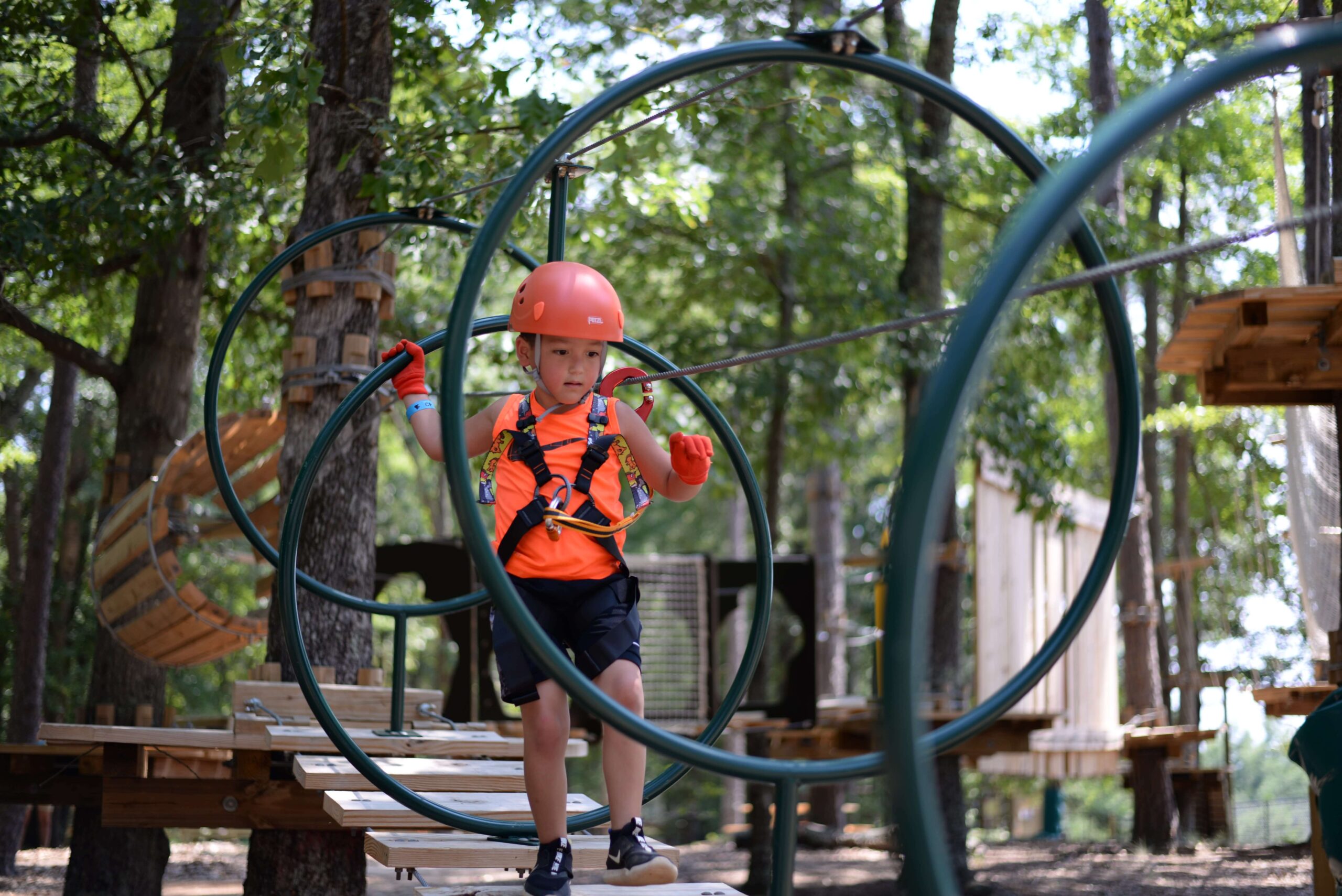 One of the fun outdoor activities to do in Buford is to seek adventure at Treetop Quest Gwinnett. The aerial adventure park offers you a physical and mental challenge as you maneuver from tree to tree through obstacles and zip lines.
The park features 7 courses, including a harness-free course. Each course has a continuous belay system, a lifeline that is impossible to detach without a staff member.
You can try out a separate, 1-hour harness-free obstacle course above a giant safety net.
Address: 2020 Clean Water Dr, Buford, GA 30519
16. Georgia Gun Club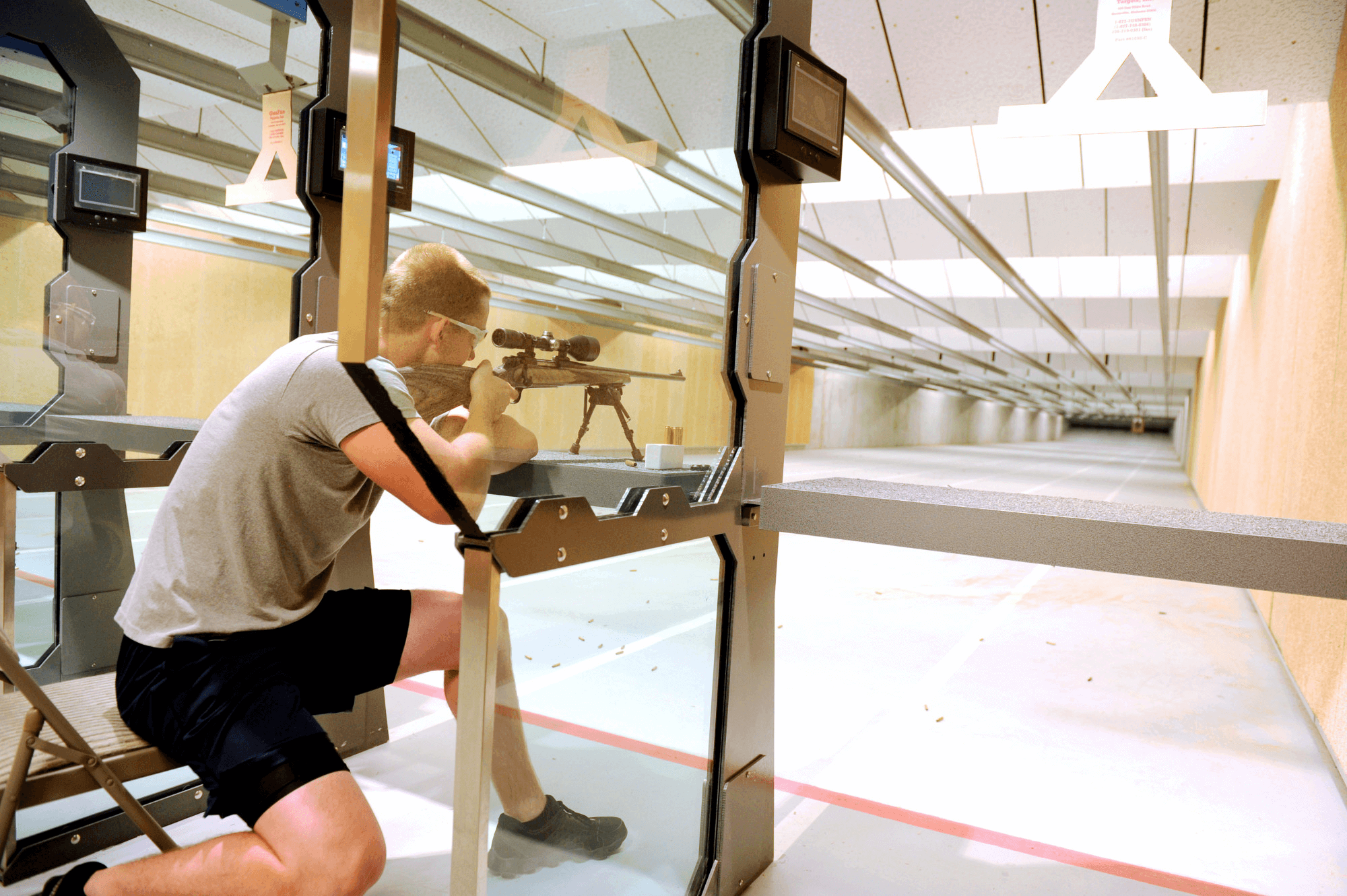 One of the unique things to do in Buford, GA, is to hone your shooting skills at Georgia Gub Club. The club offers a 100-yard indoor firing range, which is the best shooting in Georgia and the southeast.
Sitting on 38,000 square feet of space, the facility boasts 28 pistol and rifle lanes, offering visitors shorter wait times and privacy. Other facilities include a fully air-conditioned and climate-controlled shooting area and an 8,000-square-foot retail store, where you can purchase high-quality firearms, ammunition and accessories for your convenience.
Address: 1951 Braselton Hwy, Buford, GA 30519
17. Ivy Creek Greenway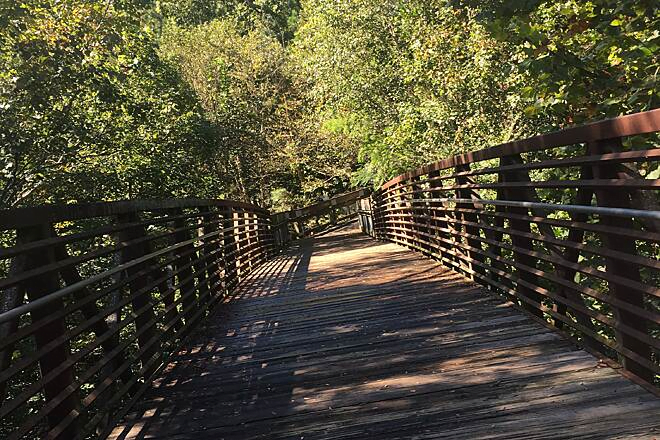 One of the free things to do in Buford is to explore the Ivy Creek Greenway. This greenway, which is a 3.4-mile multi-use trail, offers a linear trail that meanders through Peaks View Park.
The trail passes through the Bill Foot Recreation Area, providing access to an extensive system of mountain bike and hiking trails. The trail also has two boardwalks, an overlook and a 270-foot cable bridge spanning Ivy Creek.
Address: Buford, GA 30519
Thoughts on Things to do in Buford, Georgia
Buford, Georgia, is a treasure trove of Southern charm, historical landmarks, and recreational delights. Offering a harmonious blend of nature, history, arts, and gastronomy, it's a city that invites exploration and leaves visitors with unforgettable memories. Whether you're spending a day, a week, or a lifetime, you'll find more than enough to fall in love with in Buford.