25 Best & Fun Things To Do In Alpharetta, GA
Are you planning a trip to Alpharetta, Georgia and looking for some exciting activities to make your trip a memorable one? Look no further! You're at the right place, as we'll be exploring the 25 best and fun things to do in Alpharetta, GA, making your trip an interesting one.
Conveniently located just 22 miles north of Atlanta, Alpharetta, Georgia, is a city brimming with Southern charm, history, and modern allure. From cultural hubs and historical sites to recreational hotspots and culinary delights, Alpharetta promises memorable experiences for all.
This family-friendly destination offers a number of must-visit places and experiences, ensuring you make the most of your trip. While planning your trip, you also need to understand the best time to visit Alpharetta to make the most of your vacation.
---
25 Best & Fun Things To Do In Alpharetta, Georgia in 2023
---
1. Alpharetta and Old Milton County History Museum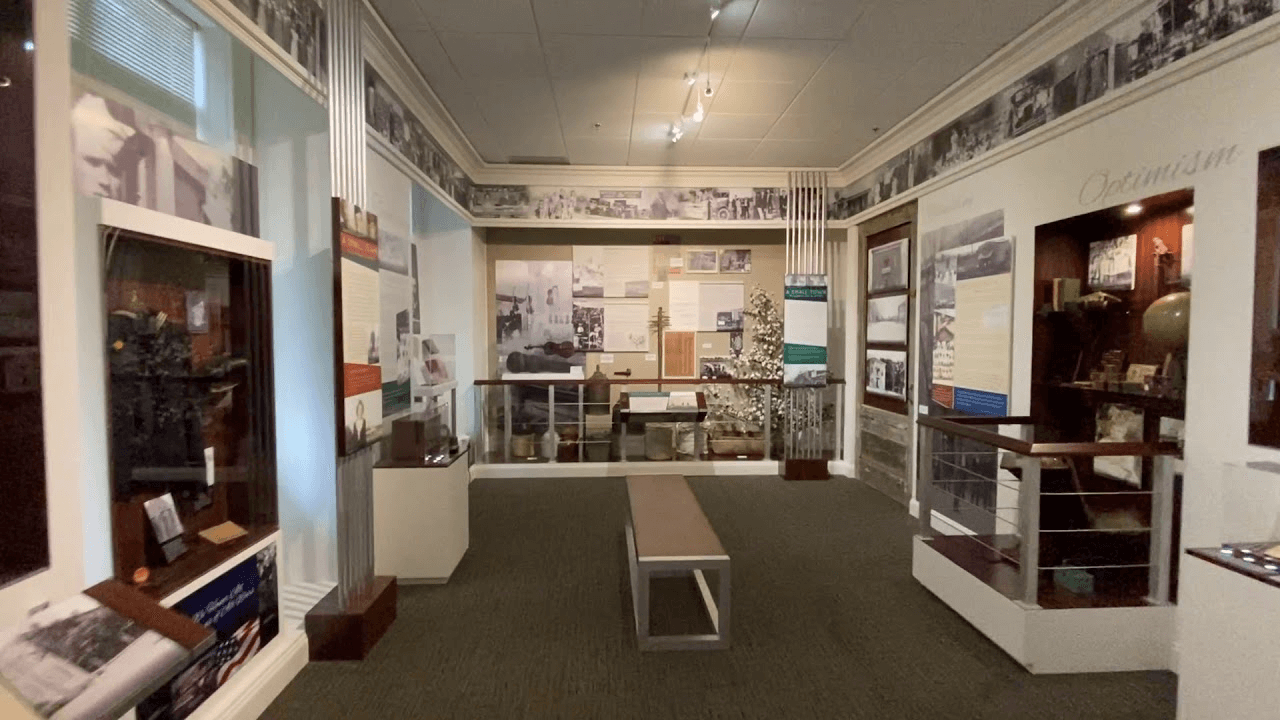 Begin your Alpharetta journey at the Alpharetta and Old Milton County History Museum by learning about the history of the town, from its earliest days as Cherokee Indian territory, through its remarkable emergence as one of the nation's most vibrant high-tech cities.
The museum offers a permanent collection of artifacts and interpretative displays that guide visitors through a chronological timeline of Alpharetta's past.
The museum also has a unique feature which is called Alpharetta Stories Project, where visitors can hear the firsthand interviews and memories of long-standing Alpharetta citizens. 
As part of the free things to do in Alpharetta, take a guided tour of this museum and learn about the local history of the town.
Address: 210 Milton Ave, Alpharetta, GA 30009
2. Avalon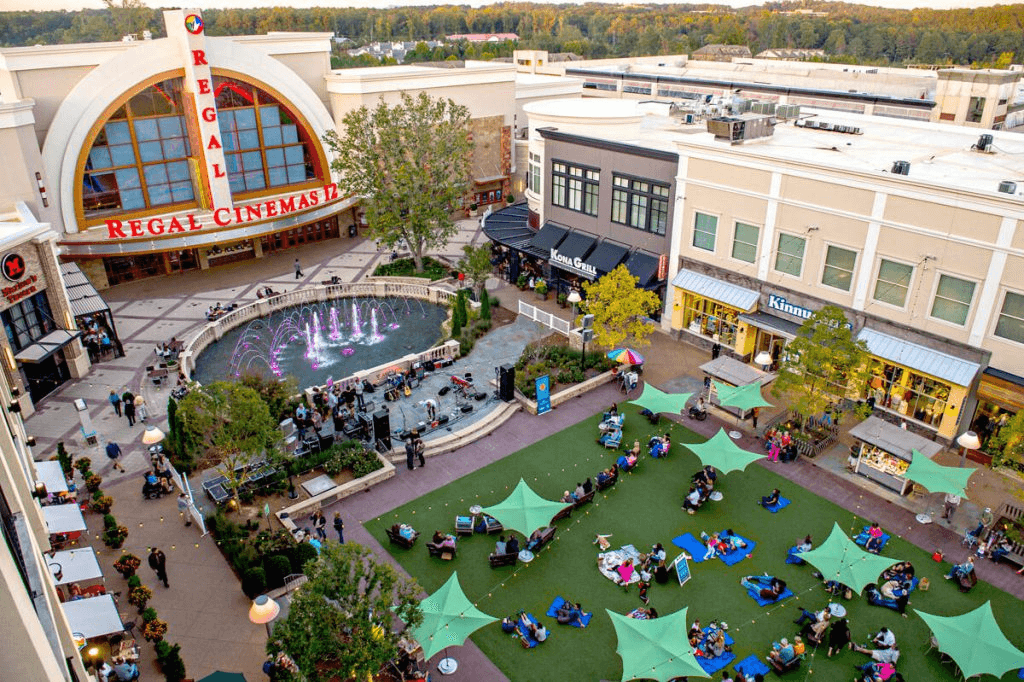 Situated on 86 acres of land, Avalon isn't just a shopping district; it is a new experience in the timeless art of living. This bustling hub combines the warmth of Southern hospitality with the sophistication of modern urban life.
This luxury community features over 570,000 square feet of retail, a 12-screen all-premium theater, a conference center and full-service hotel, Class A offices, single-family residences and luxury rental homes. The district offers shopping, dining, entertainment, living and working.
The drive-in Avalon Nights Liver is particularly popular in the destination. The sitting room contains fire spits, swing sets, and frozen yogurt spots in the summer, creating a pleasant atmosphere.
Also, the Avalon ice skating rink in Avalon is a nice place to visit during the winter.
Address: 2200 Avalon Blvd, Alpharetta, GA 30009
3. Wills Park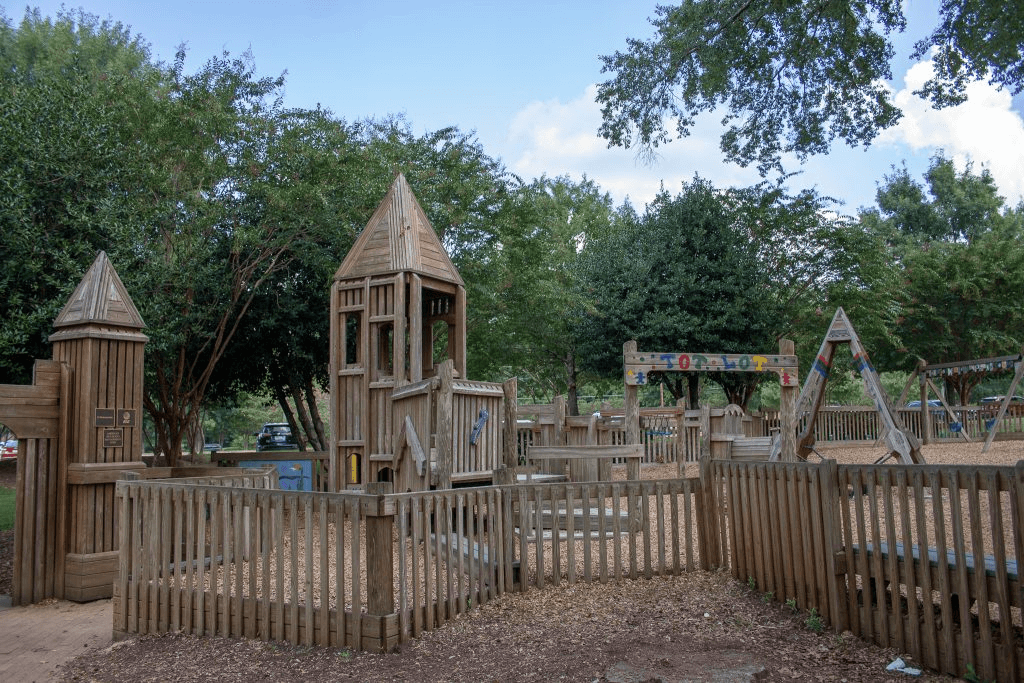 One of the family fun things to do in Alpharetta, Georgia, today is to explore Wills Park. Covering 120 acres, Wills Park is Alpharetta's largest park. It's a place where locals and visitors come to rejuvenate, play, and bond.
The park features several outdoor recreations, with playgrounds, picnic pavilions, and many other amenities for the whole family. The park also has baseball fields, tennis courts, an 18-hole disc golf course, and outdoor fitness equipment, among others.
One of the standout features of Wills Park is the Equestrian Center, where visitors can enjoy horse shows that are both thrilling and graceful.
During the summer, families flock to the Wills Park Pool. With its dedicated zones for lap swimming, casual dips, and kid-friendly activities, it's the place to beat the Georgia heat.
Address: 11925 Wills Road, Alpharetta, GA 30009
4. Downtown Alpharetta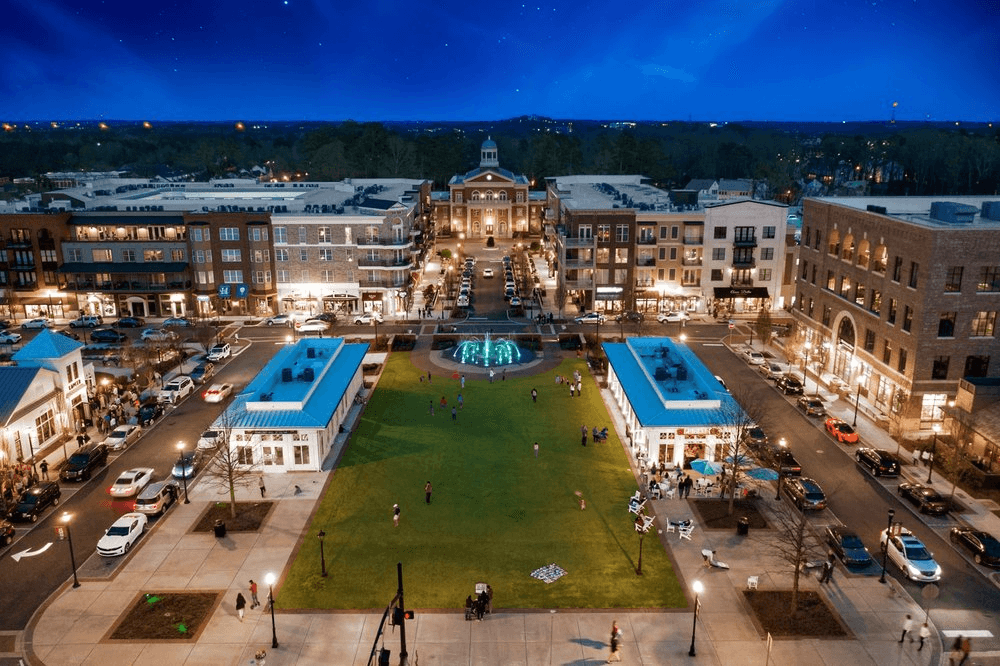 A visit to Alpharetta would be incomplete without immersing yourself in the downtown area. Every brick and cobblestone in downtown Alpharetta tells a story, while new businesses and events keep the narrative fresh.
As part of the unique things to do in Downtown Alpharetta, explore landmarks such as the Mansell House, a 1912 Queen Anne-style construction, or the Alpharetta Presbyterian Church, which stands as a testament to the city's deep-rooted faith.
You can also shop at a plethora of boutique that lines the streets of Downtown Alpharetta. From handcrafted jewelry to bespoke clothing, there's a treasure waiting to be discovered around every corner.
If you're visiting during Christmas, you do not want to miss the annual Alpharetta Christmas Tree Lighting Ceremony and other festive celebrations.
Address: 131 Alpharetta Hwy, Alpharetta, GA 30009
5. Alpharetta Farmers Market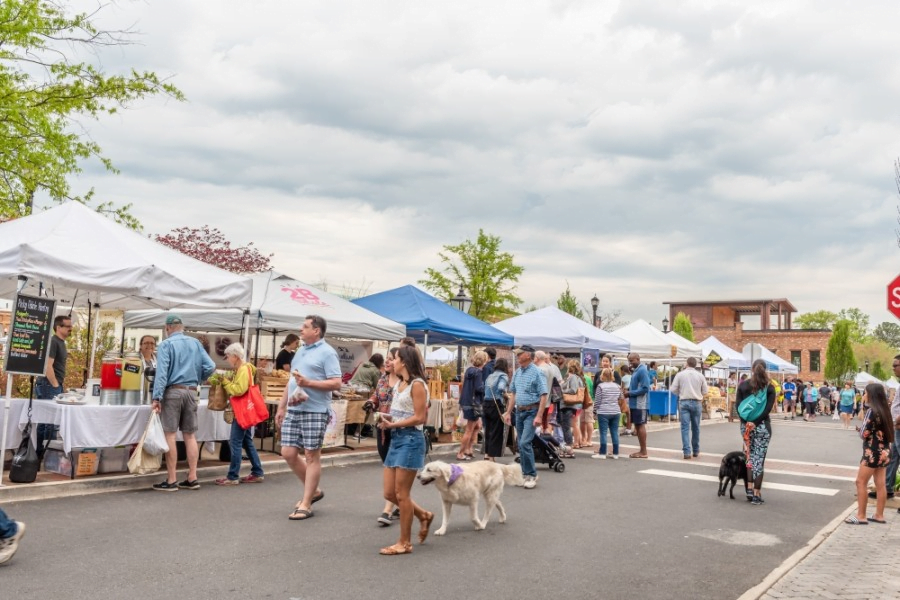 One of the best things to do in Alpharetta this weekend is to explore the Alpharetta Farmers Market. Located in Downtown Alpharetta, the farmers market opens every weekend from April to October.
Here you will find local farmers selling fruits, vegetables and natural meats, gardeners with fresh flowers and herbs, and makers of all sorts of edible home goods from yummy desserts and breads to local raw honey and homemade sauces, jellies, and soaps.
You will also find unique handcrafted goods that can serve as a symbol of your trip to Alpharetta.
Address: 40 S Main St, Alpharetta, GA 30004
6. Ameris Bank Amphitheatre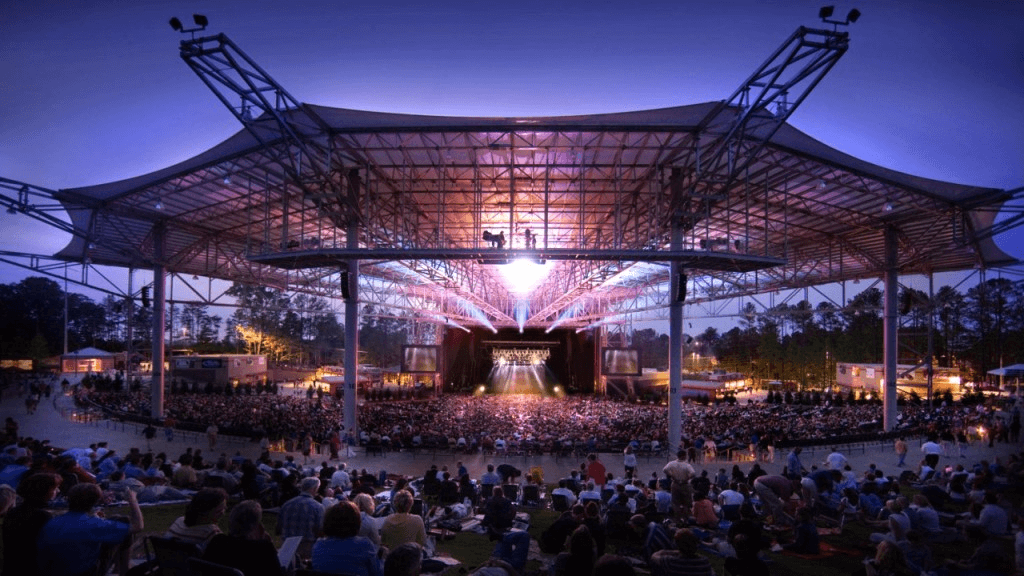 One of the fun things to do in Alpharetta at night is to catch a show at the Ameris Bank Amphitheatre. Formerly known as Verizon Amphitheatre, this 12,000-seat contemporary amphitheater offers shows by popular music artists and comedians and themed symphony concerts.
One outstanding feature of the amphitheater is its open-air design. As melodies float in the air, attendees can gaze up at the starlit sky or the setting sun, enhancing the concert experience manifold.
Although the venue is best known for its concerts, it also hosts a range of events from food festivals to community gatherings; the amphitheater transforms itself to suit every occasion.
Address: 2200 Encore Pkwy, Alpharetta, GA 30009
7. Big Creek Greenway
Looking for free things to do in Alpharetta, Georgia? Then, walk and hike the Big Creek Greenway. This 26-mile multipurpose trail connects Cumming, Alpharetta, and Roswell.
The Big Creek Greenway offers a 12-foot wide paved path for biking, walking, rollerblading, and inline skating along the creek. The path winds through dense forests, wetlands, and grassy meadows.
As you stroll, you might spot white-tailed deer grazing or hear the chirping of songbirds. The creek itself teems with life, from playful otters to various fish species.
The concrete trail, which is broad and well-maintained, is a hotspot for outdoor activities. If you're cycling, you'll find the path challenging yet enjoyable. Benches along the way offer spots for contemplation and relaxation.
Address: Alpharetta, GA
8. Alpharetta Arts Center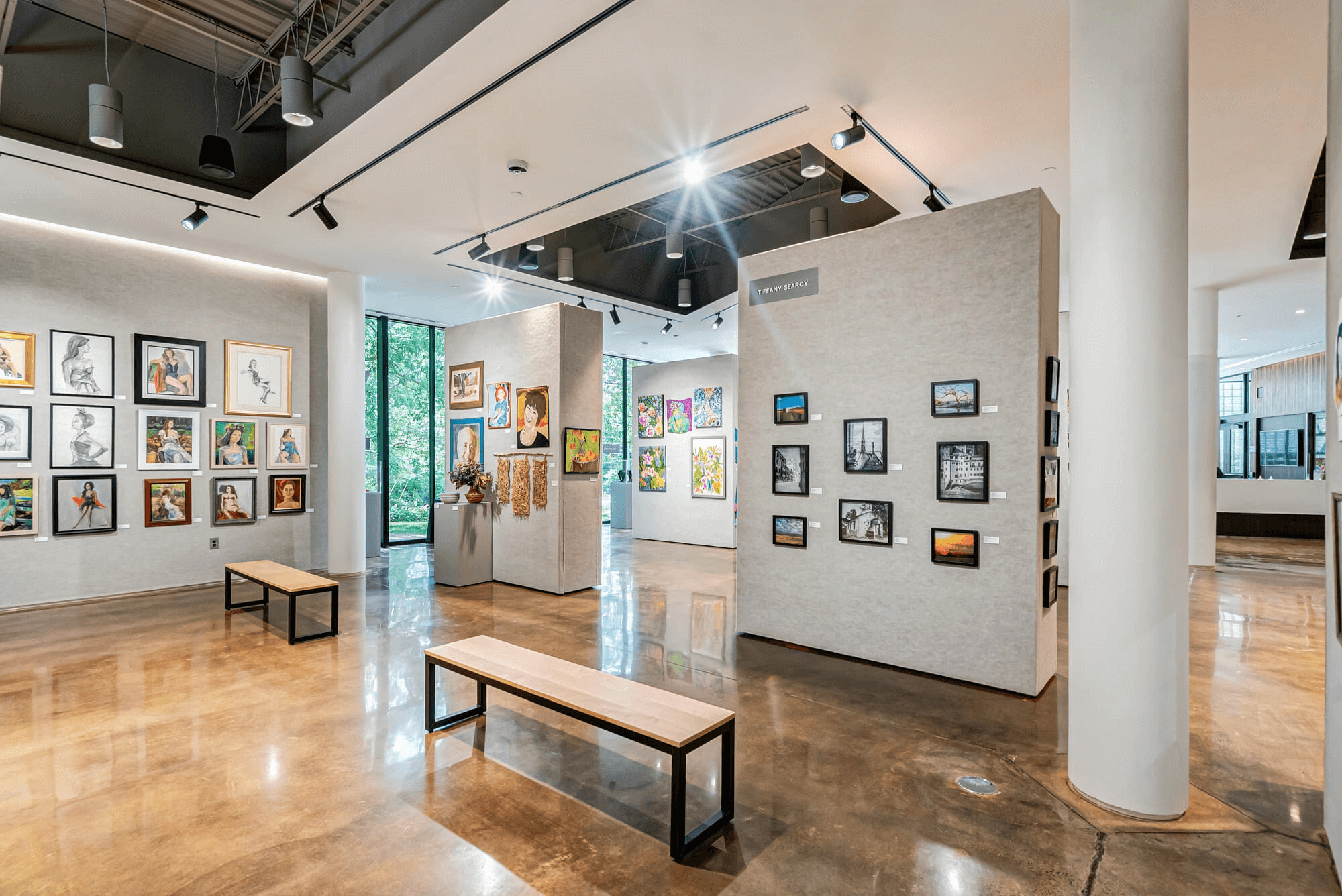 One of the best things to do in Alpharetta is to explore the Alpharetta Arts Center, which stands as a testament to the city's thriving artistic community.
This contemporary 10,000-square-foot multi-use facility includes studios for all mediums, such as painting, digital media, black-box theater space, two rotating art galleries, and indoor and outdoor event areas.
Whether you're an amateur wanting to dip your toes in the world of art or an experienced artist seeking to hone your skills, the center offers a range of classes. Ceramics, painting, photography – the avenues are endless.
You can also catch a performance at the center's modern auditorium, which hosts theatrical performances, music recitals, and poetry readings.
Address: 238 Canton St, Alpharetta, GA 30009
9. Taste of Alpharetta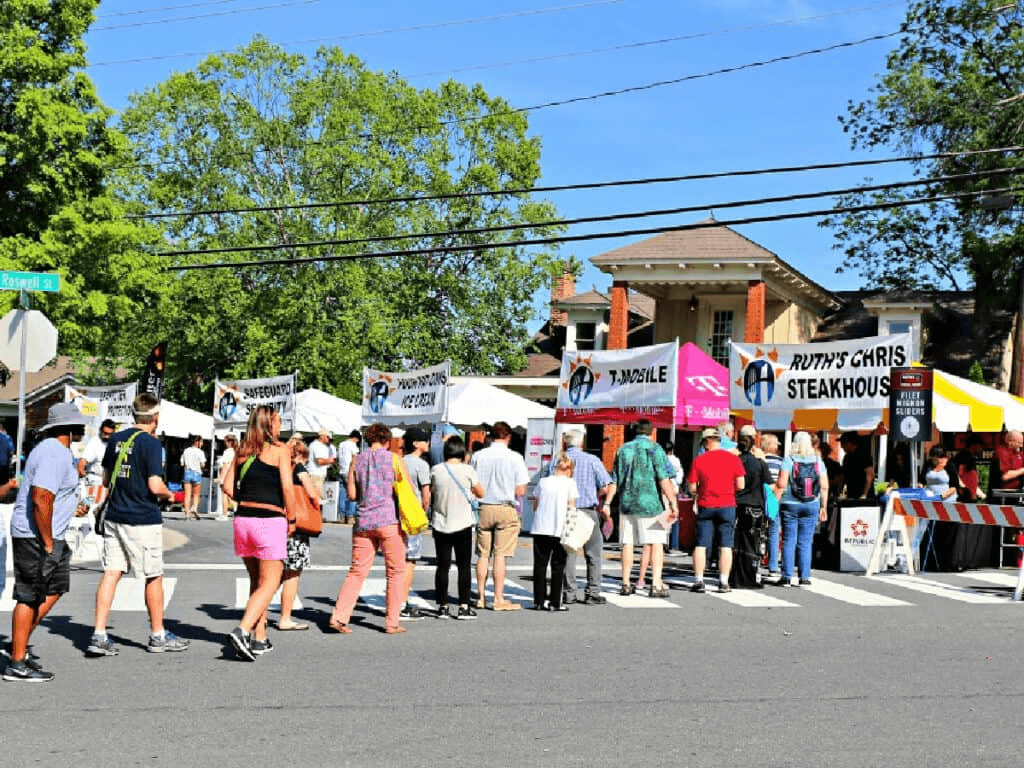 One of the fun things to do in Alpharetta is to experience the Taste of Alpharetta, an annual food festival  Held once a year; the Taste of Alpharetta boasts an unforgettable array of culinary magic throughout the city's charming downtown.
The festival celebrates the city's culinary prowess, promising a delightful amalgamation of flavors and cuisines. Over 60 restaurants set up stalls, offering attendees a chance to savor their signature dishes. From smoky barbecues to zesty tacos, the variety ensures there's something for every palate.
Watch in rapt attention as local chefs battle it out in culinary competitions. Their creativity and skill are on full display as they whip up delectable dishes against the clock. While food remains the festival's star attraction, live music performances and fun activities amplify the festive spirit.
Address: Alpharetta, GA 30009
10. North Point Mall
Your visit to Alpharetta, Georgia, would be incomplete without exploring the North Point Mall. Stretching over 1.4 million square feet, the North Point Mall isn't just a shopping destination; it's an integral part of Alpharetta's urban landscape, a place where shopping, dining, and entertainment converge.
The mall is home to a wide variety of high-end luxury brands and specialty shops like Macy's, Lego, Sephora, Aerie, Victoria's Secret, Van's, H&M, and more.
North Point Mall also offers an expansive food court coupled with standalone eateries. Whether it's fast food or fine dining, the choices are plentiful.
Address: 1000 North Point Cir, Alpharetta, GA 30022
11. Topgolf Alpharetta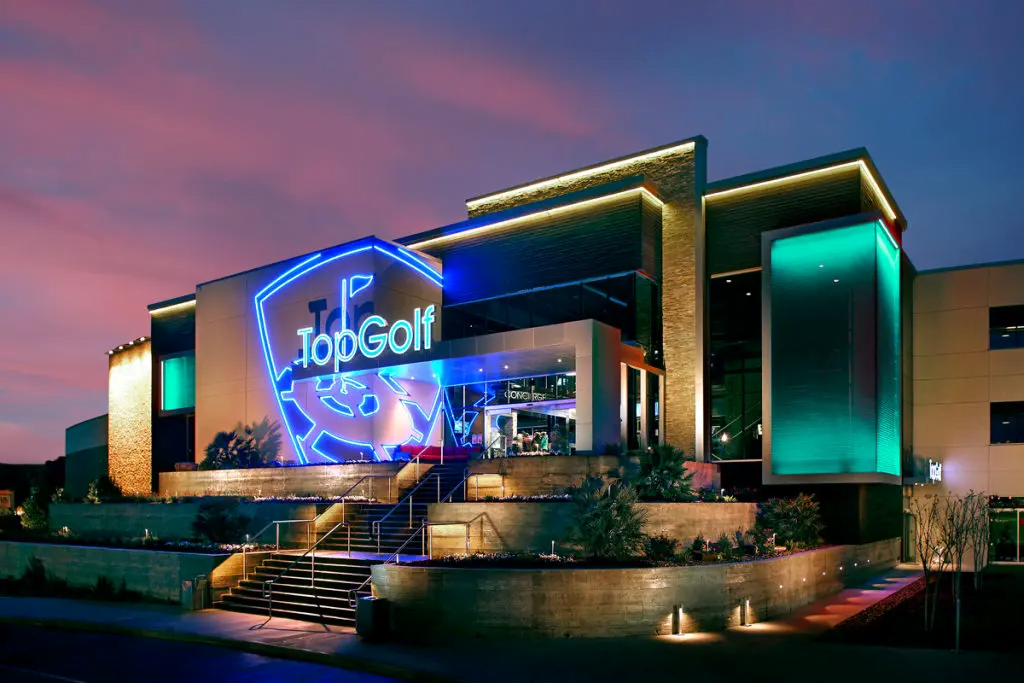 One of the best things to do in Alpharetta today for golf enthusiasts is to visit Topgolf Alpharetta. This premier entertainment destination isn't just a golf range; it's where golf meets entertainment, ensuring fun-filled moments for golfers and non-golfers alike.
At Topgolf, players hit micro-chipped balls that track each shot's accuracy and distance. Large targets on the field add a competitive twist, making each swing an exhilarating challenge.
With a vibrant bar serving signature cocktails, an extensive food menu, and live music events, Topgolf is as much a social hub as it is a sports facility.
They also offer coaching sessions for visitors keen on improving their swings. And for the competitive souls, leagues and tournaments provide an opportunity to pit skills against others.
Address: 10900 Westside Pkwy, Alpharetta, GA 30009
Exploring other attraction destinations near Alpharetta? Why not check out some of the fun things to do in Buford, Georgia and fun things to do in Marietta, Georgia?
12. Webb Bridge Park
Looking for fun things to do in Alpharetta this weekend with family? Then, head to Webb Bridge Park. Located at the easternmost part of Alpharetta, this 109-acre park is a beehive of fun outdoor activities.
The park offers a wide range of amenities, including three grass soccer fields, a multi-purpose synthetic turf field, four baseball fields, four tennis courts, a 1.5-mile walking trail, outdoor fitness equipment, an arboretum, a lake, concession stands, a Play Me Again piano, Little Free Library and Webb Zone Playground.
The park also has forested surroundings and meandering paths that beckon runners, cyclists, and nature enthusiasts. The trails not only offer a fitness avenue but also a chance to reconnect with nature.
Address: 4780 Webb Bridge Rd, Alpharetta, GA 30005
13. The Velvet Note
One of the best romantic things to do in Alpharetta tonight for couples is to listen to sound melodies at the Velvet Note. This award-winning, beautifully appointed listening room offers an unparalleled auditory experience. It's where jazz lovers converge to savor pure, unadulterated melodies.
Designed with precision, The Velvet Note boasts impeccable acoustics, ensuring that every note, every chord, and every rhythm resonates perfectly.
From Grammy winners to emerging talents, the club hosts a spectrum of artists. Each performance in the intimate setting feels personal and evocative. The experience is elevated with a menu that matches the musical quality. Gourmet dishes and handcrafted cocktails add a touch of luxury to the evening.
Open on Thursdays, Fridays, Saturdays and Sundays, the Velvet Note is quickly gaining visibility as one of the most unique things to do in Alpharetta.
Address: 4075 Old Milton Pkwy, Alpharetta, GA 30005
14. The Cooler – Alpharetta Family Skate Center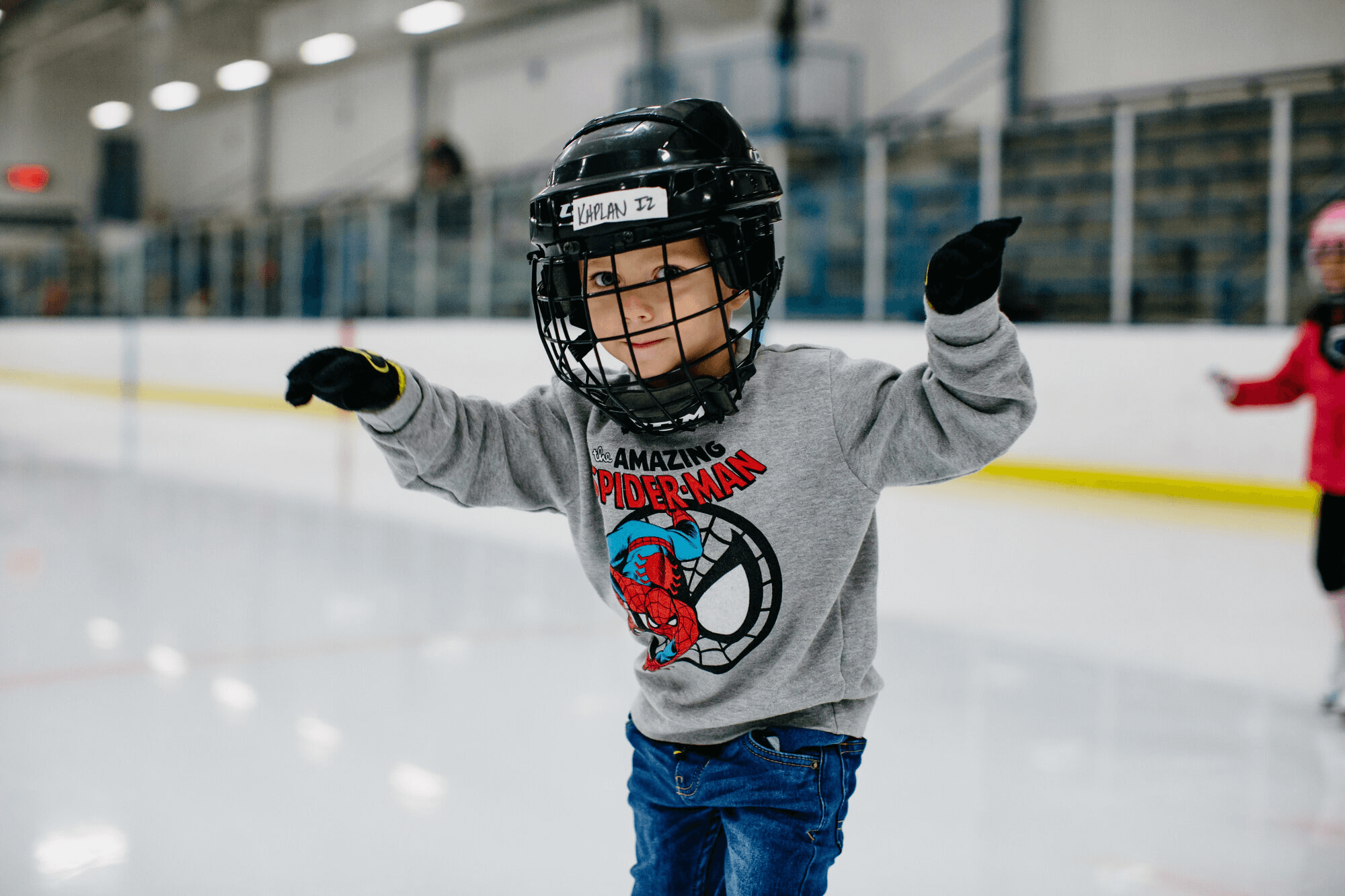 One of the fun things to do in Alpharetta with kids is to explore The Cooler, Alpharetta's family skate center. Established in 1997, The Cooler is one of the largest skating facilities in Georgia.
The skating center is famous for providing public skating, ice hockey, roller hockey, birthday parties and special events for area families and their children. With two 85-foot-by-200-foot ice arenas and one 85-foot-by-185-foot roller arena, families visiting the skating center are bound to have hours of fun.
So, if you're wondering where to take your children for fun in Alpharetta, then the Cooler is the place to be.
Address: 10800 Davis Dr, Alpharetta, GA 30009
15. Cogburn Road Park
Although smaller than other available parks in Alpharetta, Cogburn Road Park has its own outstanding features that separate it from others. The park is an embodiment of community spirit and outdoor enthusiasm.
Sprawling across 50 acres, it serves as a popular spot for families and sports enthusiasts. The park offers a modern playground that lets children indulge in adventurous fun, while shaded picnic spots offer families space to bond over meals amidst nature.
The park also offers a .2-mile concrete walking path, cornhole boards, an arboretum, a Play Me Again piano, Little Free Library, restroom facilities and a passive play area. With these facilities, there's no end to the recreational activities one can engage in.
The park often hosts community-led yoga sessions, weekend markets, and family movie nights, making it a hub of local interaction.
Address: 12825 Cogburn Rd, Alpharetta, GA 30004
16. Odyssey Escape Game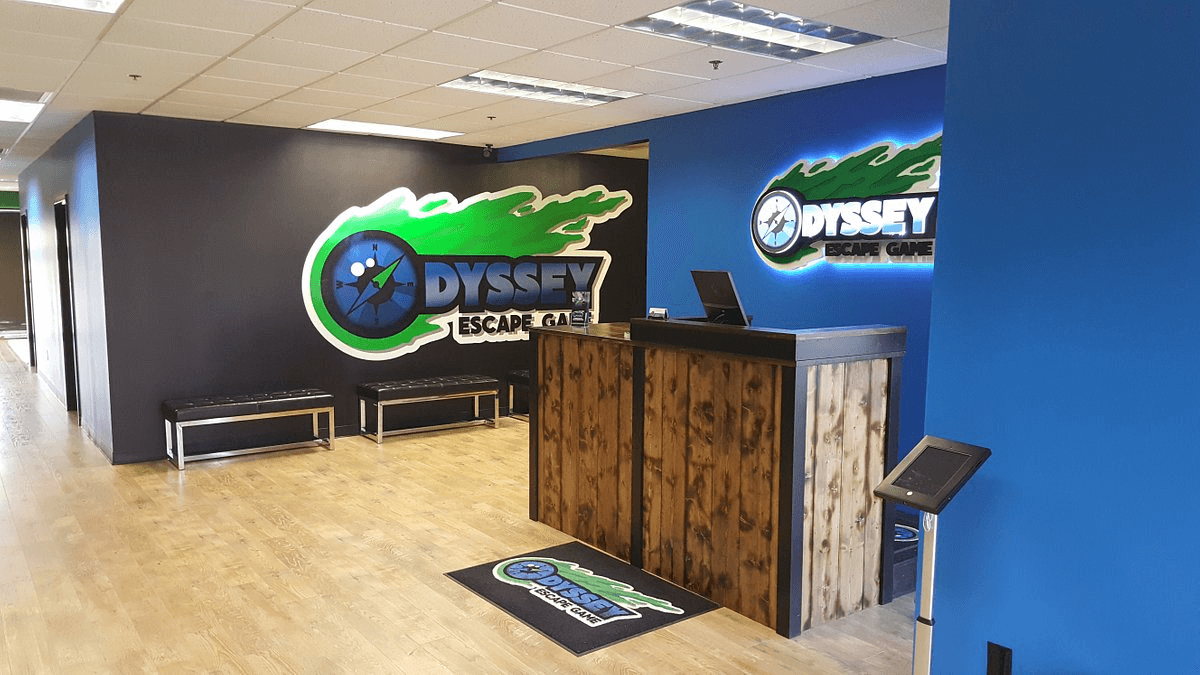 One of the fun things to do in Alpharetta, Georgia, with family is to challenge your wit and teamwork at the Odyssey Escape Game. The escape rooms offer a high-energy, collaborative, and entertaining alternative to traditional forms of team-building or entertainment events.
Themes range from historical mysteries to futuristic challenges. The rooms are created with a special focus on soft-skill boosting.
Each room offers a unique set of puzzles, riddles, and clues, ensuring your grey cells get a rigorous workout. The Escape Game is a perfect outing for families, friends, or corporate teams. Collaboration is key to unraveling the mystery and making a timely escape.
Address: 1111 Alderman Dr #210, Alpharetta, GA 30005
17. Jekyll Brewing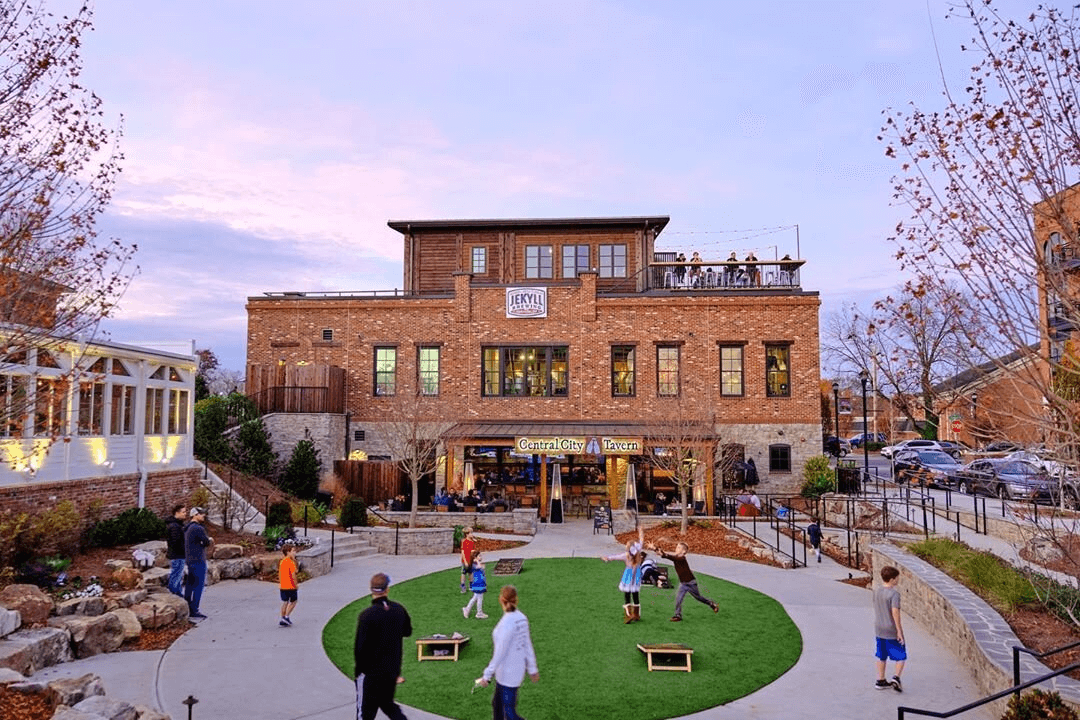 Your visit to Alpharetta would be incomplete without visiting the city's craft beer scene that shines brightly with establishments like Jekyll Brewing leading the charge.
Their beers, inspired by traditional recipes and infused with innovative twists, offer a diverse range. From hop-heavy IPAs to rich stouts, there's a brew for every beer lover.
Take a guided tour and delve deeper into the art of beer making. Understand the brewing process, the ingredients, and the passion that goes into each batch. 
Beyond the beers, Jekyll Brewing is a hub of activity. Trivia nights, live music sessions, and food truck events ensure that there's always something brewing! You can spend your evening having fun at this hotspot.
Address: 2855 Marconi Dr. Ste 350, Alpharetta, GA 30005
18. Immersive Gamebox
One of the fun things to do in Alpharetta, GA, is to have a unique experience at Immersive Gamebox. Located in Avalon, the entertainment center offers different kinds of games for individuals and groups.
You can step into a fully private, interactive digital room featuring projection mapping, touch screens, motion tracking, and surround sound to enjoy a hyper-immersive 60-minute adventure.
Immersive Gameboz offers a variety of game categories, including Squid Game, Paw Patrol, Alien Aptitude Test, Angry Birds, Temple of Coins, Ticket to Mars and Junior Bundle, among others.
Address: 3920 1st St, Alpharetta, GA 30009
19. Alpharetta Arts Walking Tour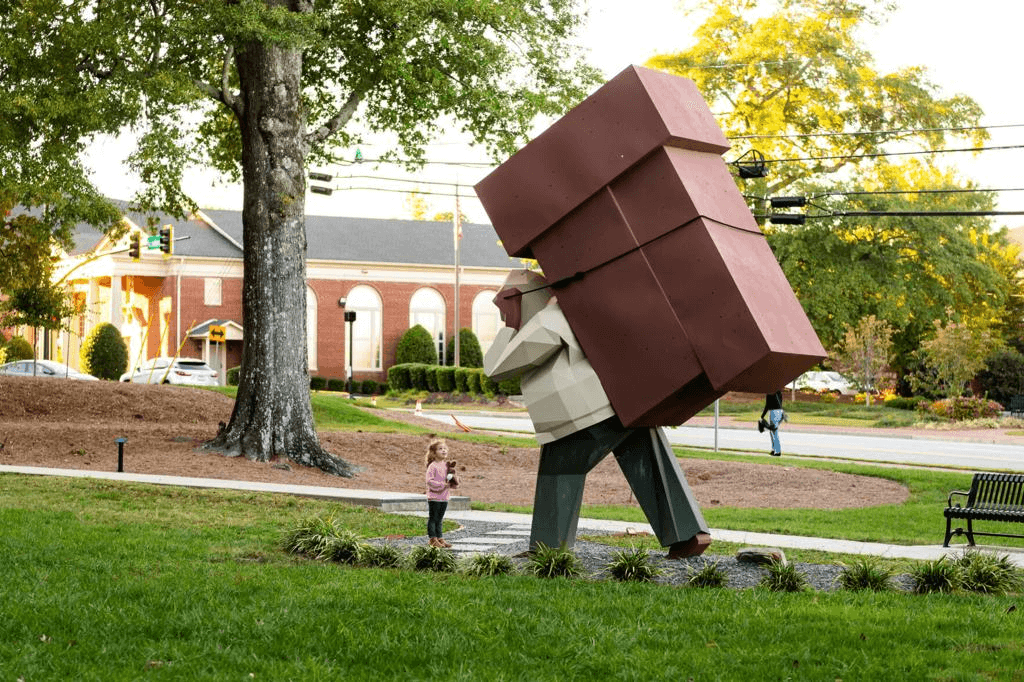 One of the top free things to do in Alpharetta, Georgia, is to engage in the Alpharetta Arts Walking Tour, an initiative that celebrates the city's music scene.
Made up of about 20 sculptures, the Alpharetta Art Walk is a curated mixture of permanent pieces and temporary installations even the most astute art lover will enjoy.
These sculptures celebrate the Alpharetta music scene, which includes the Ameris Bank Amphitheater, Wire & Wood Alpharetta Music Festival and multiple intimate music venues throughout the city.
As a visitor, wander through the streets admiring large-scale sculptures done by local artists. Each sculpture tells a story about Alpharetta's history, culture, and unique character, making it a visual treat and a cultural exploration.
Address: Alpharetta, GA
20. Chattahoochee River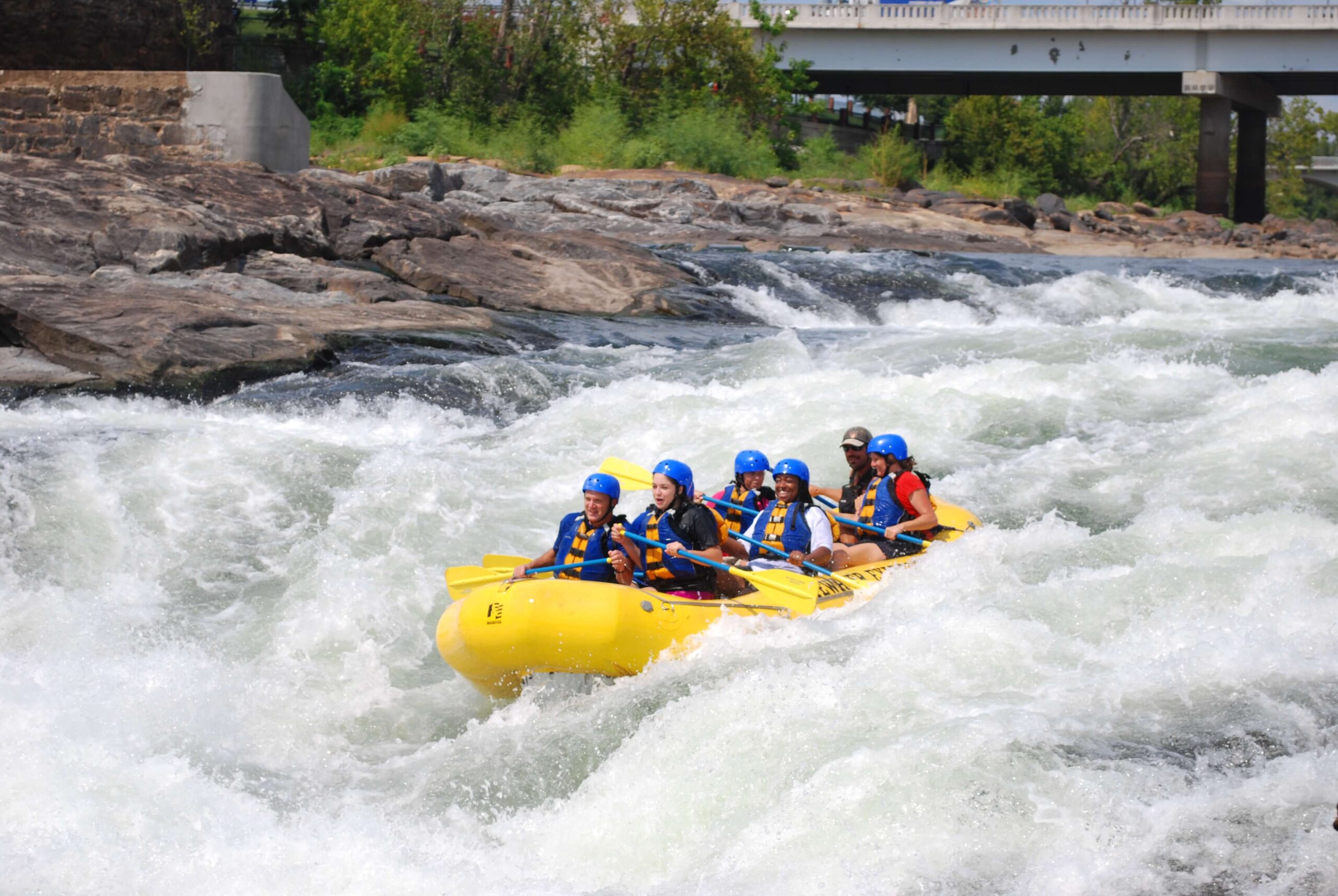 Located just a few minutes drive away from Alpharetta, the Chattahoochee River is one of the top attraction destinations near Alpharetta.
Stretching over nine miles, the Chattahoochee River offers a wide range of outdoor recreation activities, including trails, water activities and access, and playgrounds. The river also offers amazing scenery and wildlife.
Visitors can rent watercraft or bring their own to float down the Chattahoochee River. You can also take some time to enjoy the green spaces and trails surrounding the river for some outdoor fun year-round.
Address: Alpharetta, GA
21. Rock Mill Park
One of the best places to visit in Alpharetta is the Rock Mill Park. Located on Kimball Bridge Road, this 20-acre park offers access to Alpharetta's Big Creek Greenway.
The park's innovative features, such as rain gardens and permeable pavements, educate visitors about sustainable living practices.
The park also offers amenities such as a green roof pavilion, an outdoor classroom, a Play Me Again piano art installation, a Little Free Library and restroom facilities. It also offers picturesque trails perfect for hiking, biking, or a serene walk.
Address: 3100 Kimball Bridge Rd, Alpharetta, GA 30022 
22. Act 1 Theater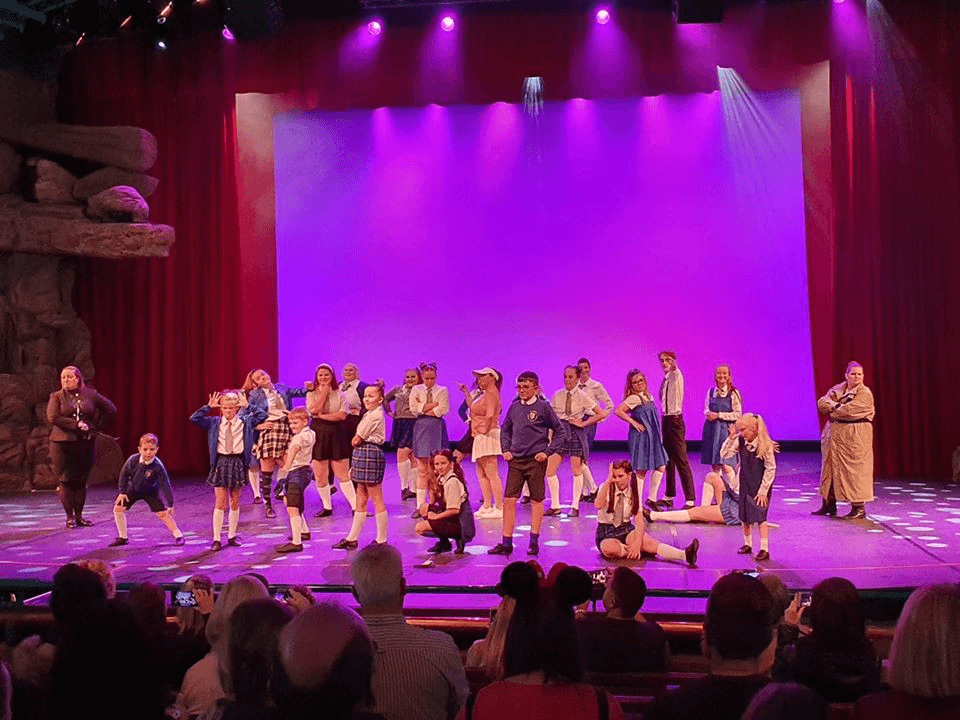 One of the best things to do in Alpharetta tonight is to catch a live show at Act 1 Theater. Located in the Alpharetta Presbyterian Church auditorium, this all-volunteer theatre company produces high-quality, entertaining theatrical experiences and drama education.
Each year, Act 1 Theater delivers a few plays and performs a variety of minor acts in Alpharetta. To catch a performance, check the schedule and add to your Alpharetta's itinerary.
Address: 180 Academy St, Alpharetta, GA 30009
23. Main Event Alpharetta
One of the best places to have family-filled fun is the Main Event Alpharetta. The entertainment center offers unique experiences for individuals and groups.
The entertainment center features state-of-the-art bowling, multi-level laser tag, thrilling high ropes adventure courses, captivating game rooms, stylish billiards, flexible meeting rooms, energetic bars and high-quality restaurants.
So if you need a place to have fun in Alpharetta with your family, then head to Main Event Alpharetta.
Address: 10700 Davis Dr, Alpharetta, GA 30009
24. Computer Museum of America
Located in Rosewell, exploring the Computer Museum of America is one of the unique things to do near Alpharetta, Georgia.
Established in 2019, the Computer Museum of America is the largest technology museum on the East Coast. The museum houses 250,000 artifacts in the collections, including the largest collection of CRAY supercomputers and one of the most significant collections of Apple artifacts.
Take a guided tour of the museum and learn about the history of technology, its evolution and its impact on daily life.
Address: 5000 Commerce Pkwy, Roswell, GA 30076
25. MiniMe Factory
One of the unusual things to do in Alpharetta is to explore the MiniMe Factory. This factory offers you an excellent opportunity to make a replica of yourself.
The MiniMe Factory utilizes modern 3D printing technology to create lifelike tiny models of you. You can pick the model's size, wear a colorful dress and enter the 3D/360º photobooth.
Once your image has been captured, you will have to wait for about three weeks for your small model to be ready for pick up or delivery.
Address: 5530 Windward Pkwy Suite 100A, Alpharetta, GA 30004
Plan Your Trip to Alpharetta
Alpharetta, Georgia, is a tapestry of diverse experiences, seamlessly weaving history, culture, nature, and modernity. Each destination, whether it's a park, a historical landmark, an entertainment hub, or a gastronomical paradise, speaks of the city's commitment to offering residents and visitors a high-quality life.
It's not just about ticking off places from a list; it's about immersing oneself in what Alpharetta represents – a city with a heart, soul, and an unending charm.
As you explore these 25 destinations, you don't just discover Alpharetta; you experience a slice of Georgia that stays with you forever.
Have a fun trip!