21 Best & Fun Things To Do In Albany, OR
Are you planning a trip to Albany, Oregon and looking for some exciting activities to make your experience a memorable one? Look no further! You're at the right place, as we'll be exploring the 21 best and fun things to do in Albany, OR, making your trip an interesting one.
Conveniently located in the heart of Oregon's Willamette Valley, Albany is an embodiment of historic charm, natural beauty, and modern sophistication.
This friendly city is also home to museums, antique shops, a colorful carousel studio and some of the Valley's best brews. Whether you're an outdoor enthusiast, a history buff, or someone looking for unique leisure, Albany has something to offer.
In this article, we'll take you through 30 must-visit places and experiences in Albany, Oregon, ensuring you make the most of your trip to this family-friendly destination. While planning your trip, you also need to understand the best time to visit Albany, OR, to make the most of your vacation.
---
21 Best & Fun Things To Do In Albany, Oregon in 2023
---
1. Historic Carousel & Museum
Begin your Albany experience at the Historic Carousel & Museum. Located in downtown Albany, the Historic Carousel and Museum is one of the top attraction destinations in Albany.
The museum is home to over 50 hand-carved animals on an antique mechanism, plus exhibits of historic carousel artifacts. The attention to detail on the hand-carved animals reflects the dedication of over 100 volunteers.
As part of the free things to do in Albany, you can take a tour and learn about the carving process in the studio. The museum provides deep insights into the history and artistry of carousels.
If you're visiting with kids, you can pay a token and allow them to take a ride on the merry-go-round.
Address: 503 W 1st Ave, Albany, OR 97321, United States
2. Monteith Historic District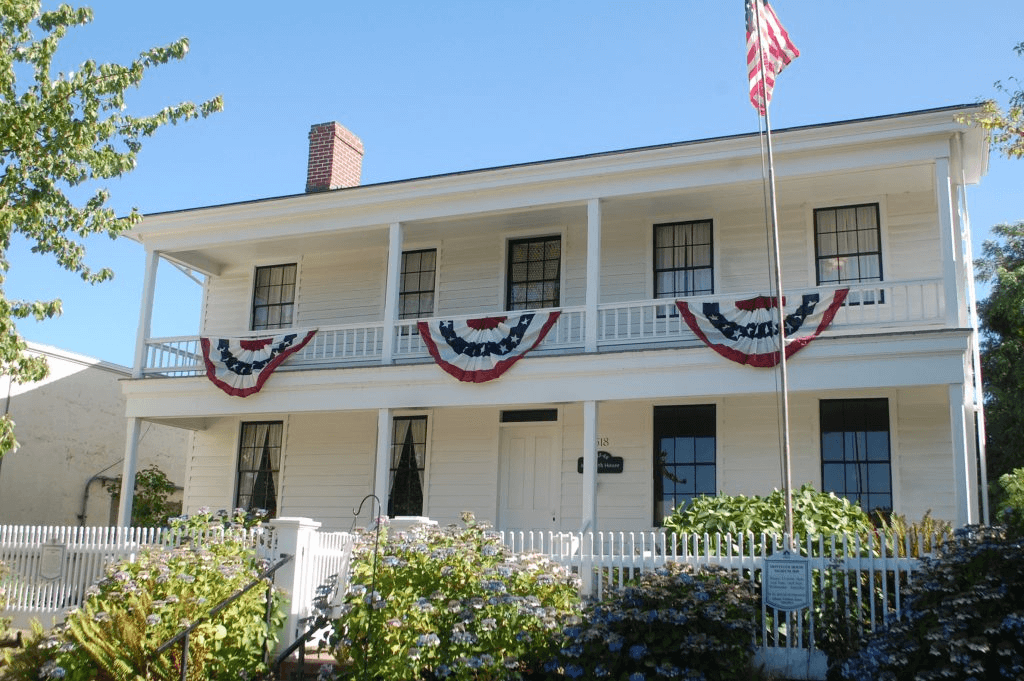 One of the free things to do in Albany is to step back in time by walking through the Monteith Historic District. Located in the western part of downtown Albany, the Monteith Historic District is made up of 50 blocks of two-story wood frame residences.
The well-preserved Victorian and Craftsman homes, some dating back to the 1840s, stand as a testament to Albany's historical significance. Some of the buildings found in the district include the Monteith House,  the Breckenridge House and the United Presbyterian Church.
Take a tour around this historic neighborhood and marvel at the 19th-century architecture and also learn about the local history.
Address: Albany, OR 97321, United States
3. Talking Water Gardens
One of the must-visit places in Albany, Oregon, is the Talking Water Gardens. An ecological marvel, this man-made wetland spanning 40 acres serves dual purposes – wastewater treatment and public recreation.
The gardens were created in 2010 by Albany and Millersburg as a way to treat and cool wastewater before it is released into the Willamette River. The gardens use a natural process to clean the water, which includes plants, wetland cells, and waterfalls.
Today, the Talking Water Gardens is a popular attraction site for birdwatching, fishing, and walking. Visitors can visit the gardens, hike the winding trails, and learn about the history of the site and the Willamette River.
Address: 577 Waverly Drive NE, Albany, OR 97321, United States
4. Albany Regional Museum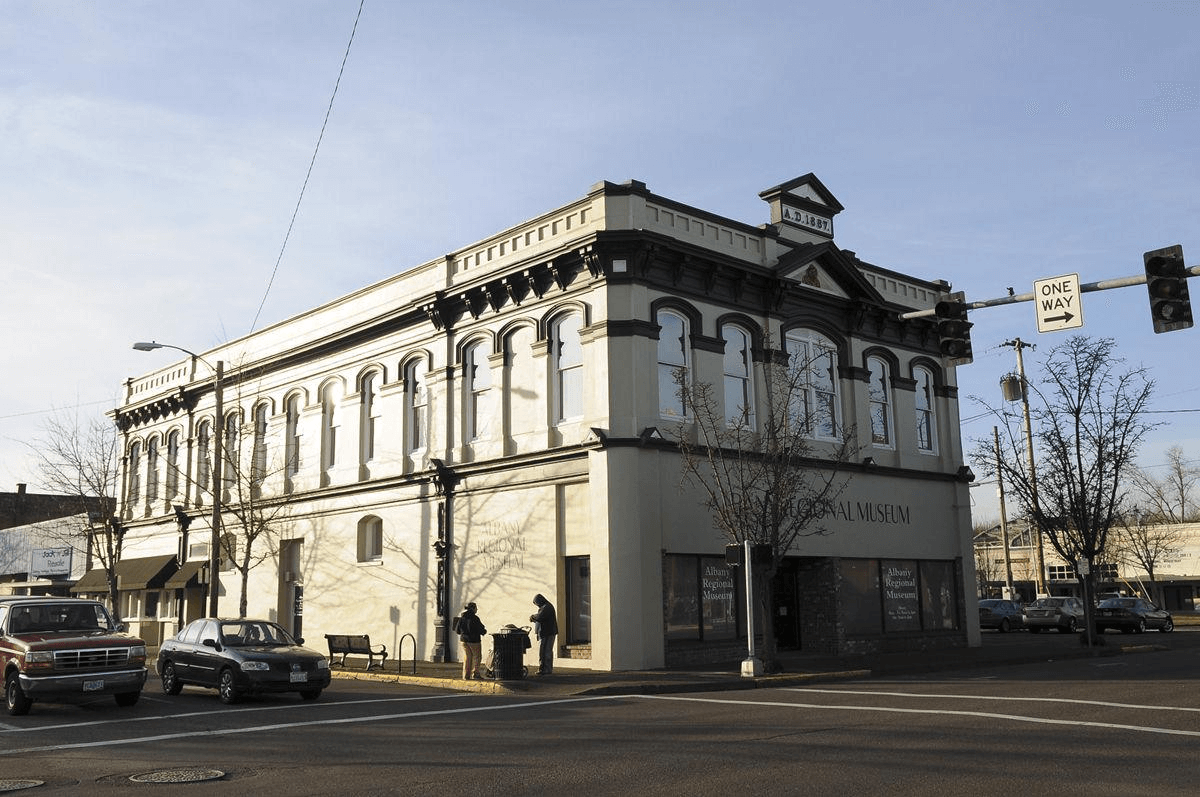 One of the best things to do in Albany, OR, is to learn about the history of the town at the Albany Regional Museum. Founded in 1980, the museum is housed in a historic train depot in the heart of historic downtown Albany.
The museum's collection includes over 10,000 artifacts that tell the story of Albany's past. The museum's exhibit includes items from the pioneer days, the importance of the railroad, and the industries that shaped the region.
On your visit, you will also see the vignettes featuring a replica railroad station, and S.E. Young General store, and rotating exhibits on everything from specialty metals to woodcarving displays.
Address: 136 SE Lyon St S, Albany, OR 97321, United States
5. Peavy Arboretum
Located west of Albany, exploring the Peavy Arboretum is one of the best things to do near Albany, Oregon. Operated by Oregon State University, Peavy Arboretum serves as an outdoor teaching lab for children and adults.
The attraction site also serves as a picnic destination by the pond or a long hike in the mountains. The Arboretum also features trailheads and walking paths, a lodge, a firefighter memorial shelter, a sports arena, a pole farm, and Cronemiller Lake.
This 40-acre property is open to the public free of charge, and you can take a self-guided tour through Oregon's native trees and habitats.
Address: NW Peavy Arboretum Rd, Corvallis, OR 97330
6. Splatter Box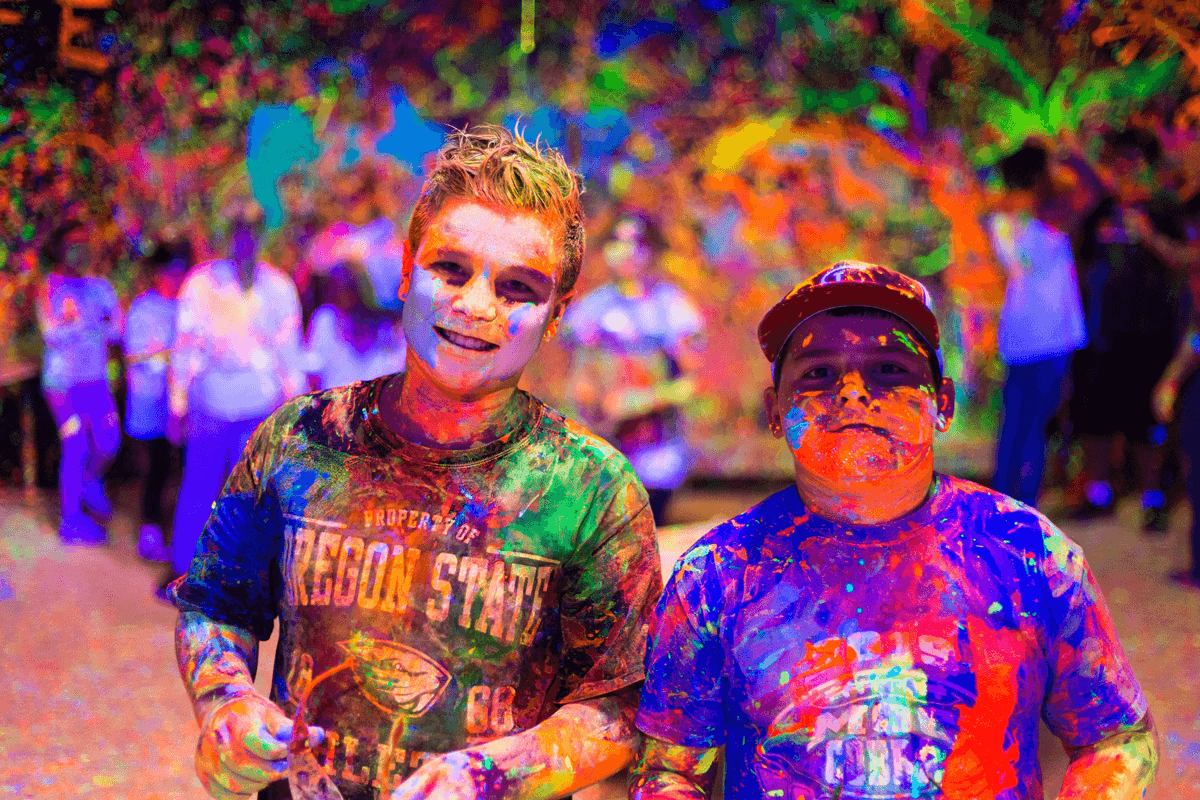 One of the fun things to do in Albany, Oregon, with family is to pay a visit to Splatter Box. This 2,500-square-foot Albany Art Studio is one of the most unique art studios in the United States.
Housed in the historic Albany Ironworks warehouse, the family-owned art studio allows visitors to get wild and messy by letting them platter paint all over each other.
Once inside the splatter box, you can paint a canvas and fling it on the walls or even the people in your group. The paint is water-based and should wash out of clothes easily.
The art studio is a perfect place to go on a family night out.
Address: 131 Northeast Montgomery Street Portland, 131 NE Montgomery St, Albany, OR 97321, United States
7. Waverly Lake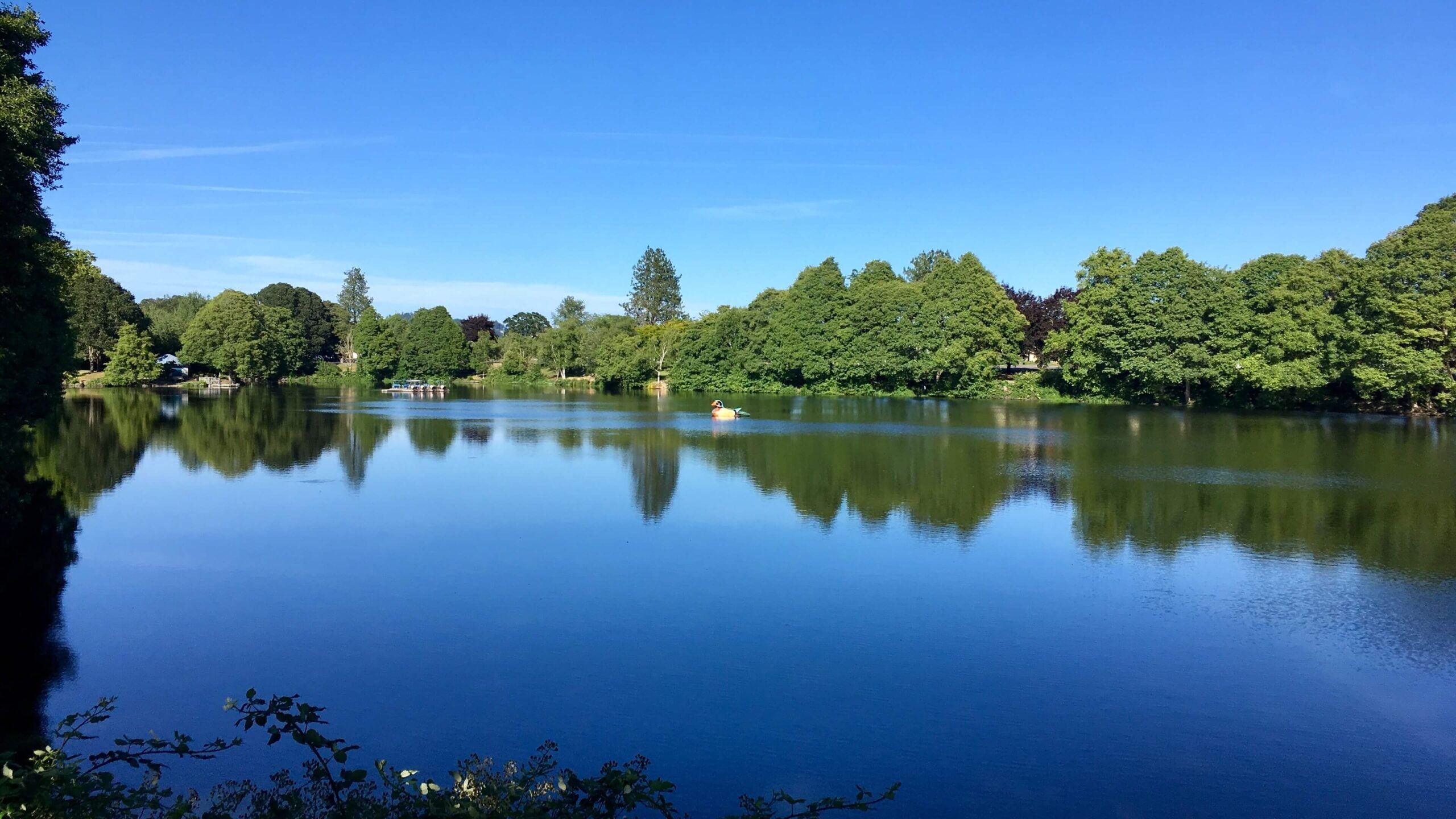 One of the fun outdoor activities to do in Albany is to explore Waverly Lake. Covering 40 acres in the heart of Albany, this artificial lake is a beehive of fun outdoor recreation.
The lake is an ideal location for paddle boating, fishing, bird watching, or simply unwinding by the shore. One outstanding feature of the lake is the huge floating duck anchored in the middle of the lake.
Visitors can explore the lake by boat and can also fish as it is regularly stocked with rainbow trout. Paddle boat rental services are also available during the summer months, so you can rent a boat and paddle along the lake.
Address: 3154 Pacific Blvd SE, Albany, OR 97321
8. Timber Linn Memorial Park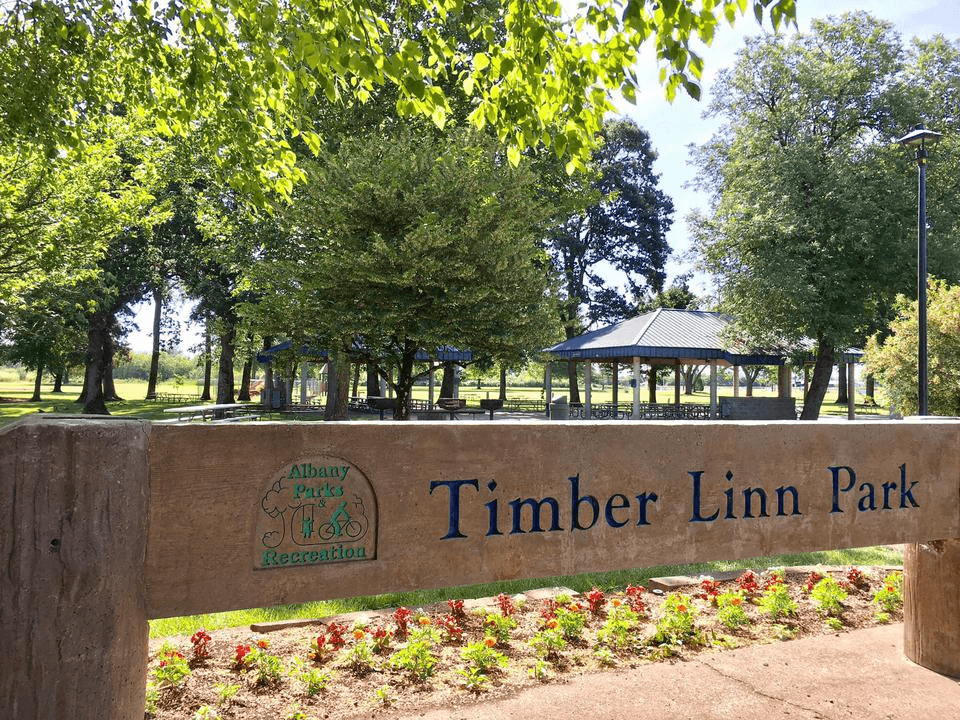 Established as a memorial to Linn County's war veterans, this 100-acre park is one of the best places to visit in Albany. The park is the city's largest and most active recreation site.
Timber Linn Memorial Park offers a wide range of outdoor recreation facilities, including walking trails, basketball courts, softball fields, playgrounds, a dog park, disc golf, horseshoes, picnic tables, restrooms, shelters, an amphitheater and a serene duck pond.
The Timber Linn Memorial Park is a nice place to walk, take your kids to play, have a BBQ or birthday party
Address: 900 Price Rd SE, Albany, OR 97322, United States
9. Albany Farmers Market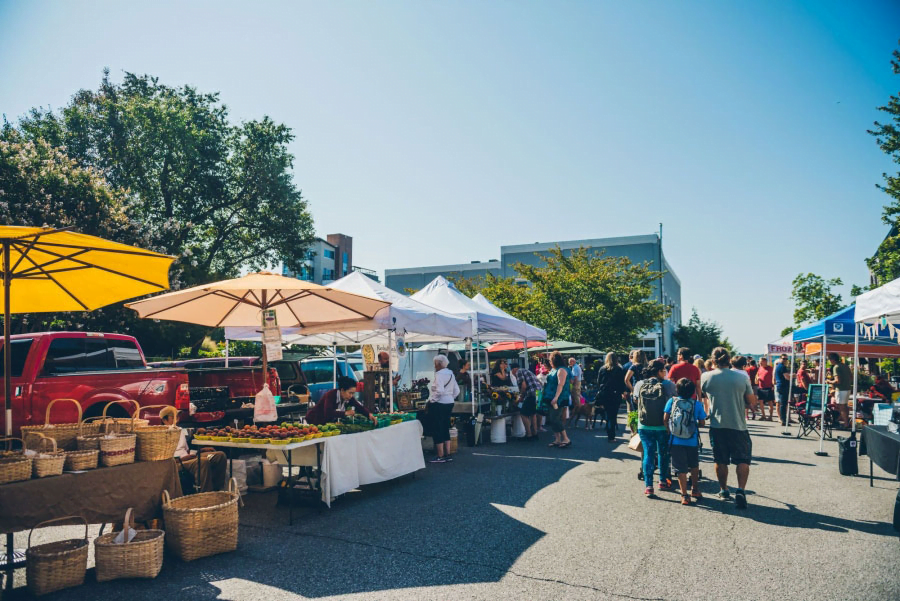 One of the best things to do in Albany this weekend is to explore the Albany Farmers Market. Opened between April and November, the market provides a personal connection between farmers and ranchers.
In this market, you'll discover a variety of locally grown produce, plants, cut flowers, nuts, honey, meat, cheeses and canned items, including jams, jellies and pickled specialties. You can also patronize vendors that sell baked goods such as bread, muffins, cookies and focaccia.
Address: SW Ellsworth St &, SW 4th Ave, Albany, OR 97321, United States
10. Albany Civic Theater
One of the unique things to do in Albany tonight is to catch a show at the Albany Civic Theater, the oldest community theater in Oregon.
Since 1951, the theater has been producing quality live performances, fostering local talent and enriching the city's cultural scene.
Today, the all-volunteer and non-profit theater produces plays all year long, ranging from comedies to dramas and musicals. The theatre chooses some of the most appealing stories that will keep you entertained.
Address: 111 W 1st Ave, Albany, OR 97321, United States
11. Hackleman Historic District
Established in the 1840s, the Hackleman Historic District is one of the best places to visit in Albany, Oregon. Named after Abner Hackleman, the first settler of the area, the district comprises a huge variety of architectural styles, with the most prominent being the Gothic Revival, French Second Empire, Eastlake, Colonial Revival, Transitional Box, Bungalow, Queen Anne and Rural Vernacular.
The district consists of 228 historic properties within about 28 city blocks on the east side of Albany. Most of the houses in the district were simple homes of people employed by the nearby factories, mills, and railroads.
Today, the district is one of the top destination attractions in Albany. As a visitor, take a walk around the district and admire the charming architecture.
Address: Albany, OR 97321, United States
12. Albany Antique Mall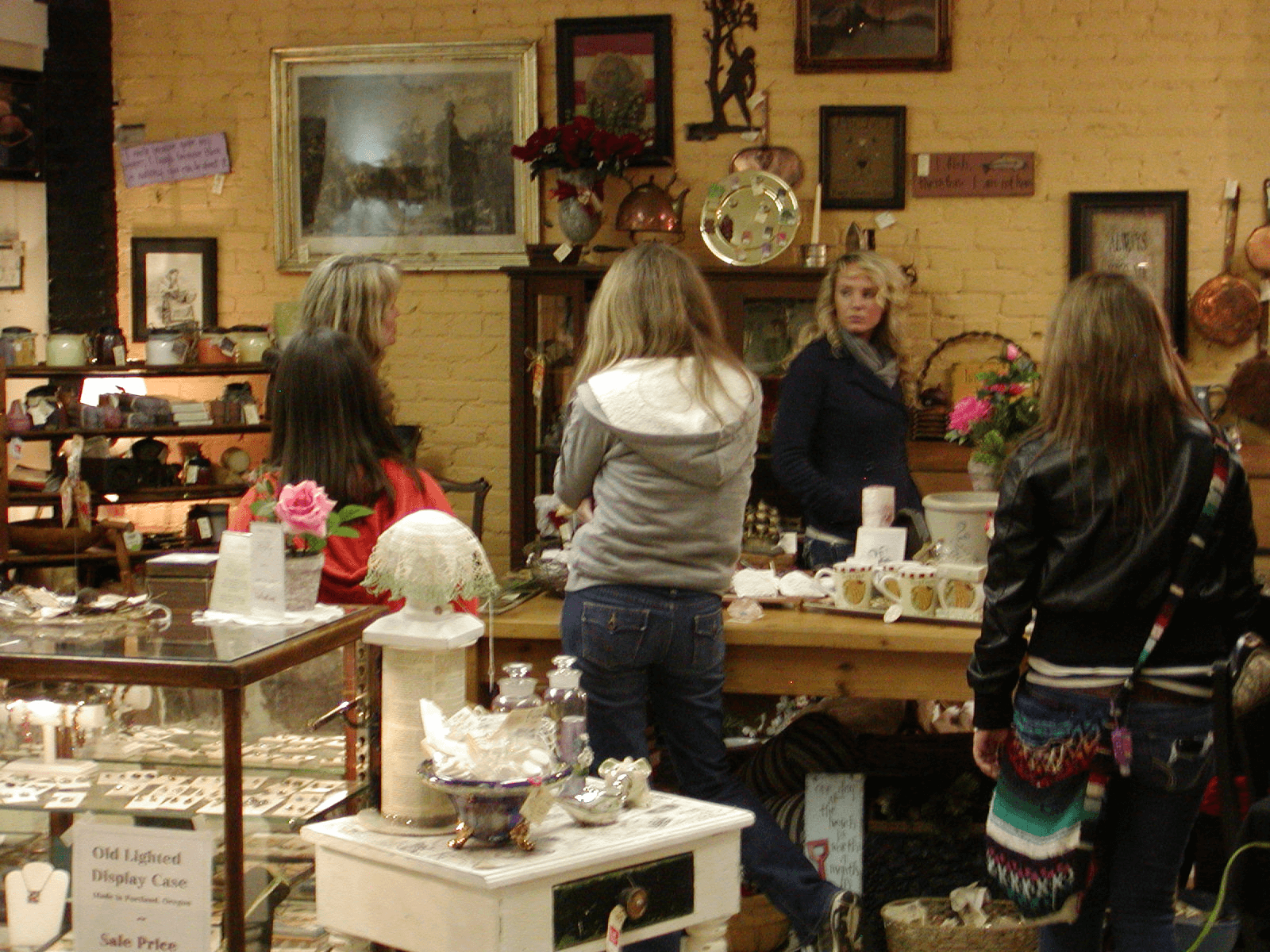 One of the best things to do in Albany for history enthusiasts is to explore the Albany Antique Mall. Located in the Downtown Historic District, the mall is made up of 25,000 square feet of antiques, collectibles and vintage clothing with over 80 amazing, dedicated dealers.
As you walk the wooden floorboards, you're greeted by over 80 individual dealers presenting curated selections of vintage finds, each with its own story. From costumes, vintage paraphernalia, furniture to home decor items and more, this place has a lot to offer at attractive prices.
Address: 145 SW 2nd Ave, Albany, OR 97321, United States
13. Cool! Swanson Park Action Center
Looking for fun things to do in Albany with kids during the summer? Then head to Cool! Swanson Park Action Center. Located at Swanson Park Action Center, this action-packed park is perfect for adrenaline junkies, offering several water activities.
The pool has 81,800 gallons of water and is kept at 84 degrees. Cool! also features a spray park and zero-depth entry for the littlest swimmers. Its play structure is surrounded by a large amount of water that is 18″ deep.
Spend your day at this recreation center with your kids and allow them to have fun swimming.
Address: 705 Railroad St SE, Albany, OR 97321, United States
14. Springhill Cellars Winery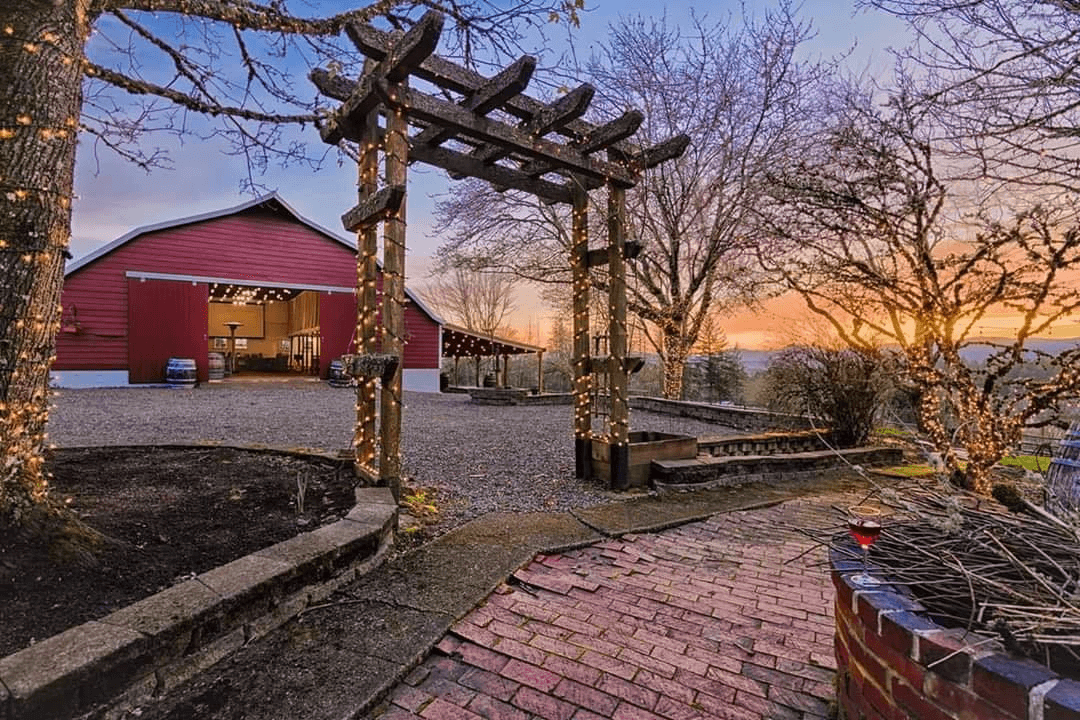 One of the best things to do in Albany for wine lovers is to explore Springhill Cellars Winery. Founded in 1988, the family-owned winery produces some of the best wines in the state.
The winery is famous for producing exceptional Pinot Noir and Pinot Gris. Their tasting room is open between May and December for visitors to have a taste of their best servings.
If you're a wine enthusiast, add this winery to your Albany bucket list. Before visiting, check their schedule, as the tasting room is only open to visitors between Friday and Sunday.
Address: 2920 NW Scenic Dr, Albany, OR 97321, United States
15. Linn County Expo Center
Albany has a lot to offer, and one of such is the Linn County Expo Center. This dynamic event venue plays host to a number of shows and events year-round.
The most popular show is the annual county fair, typically held in July, featuring rides, shows, and rodeo events. The center also features an exhibit hall, conference center, livestock pavilion, and Calapooia Arena.
To catch an event, check the schedule of events and add it to your Albany itinerary.
Address: 3700 Knox Butte Rd E, Albany, OR 97322, United States
16. Bryant Park
Bryant Park is one of the most popular destinations in Albany, Oregon. Spanning over 72 acres, this park is an oasis with the Willamette River flowing alongside.
The park offers plenty of space for outdoor recreation activities including 18-hole disc golf course, horseshoes, playground, a basketball court, and softball fields. The park also has lots of picnic tables and two reservable picnic shelters.
Visitors can engage in activities such as hiking, fishing, swimming, and floating.
Address: 801 Bryant Way SW, Albany, OR 97321, United States
17. Pix Theater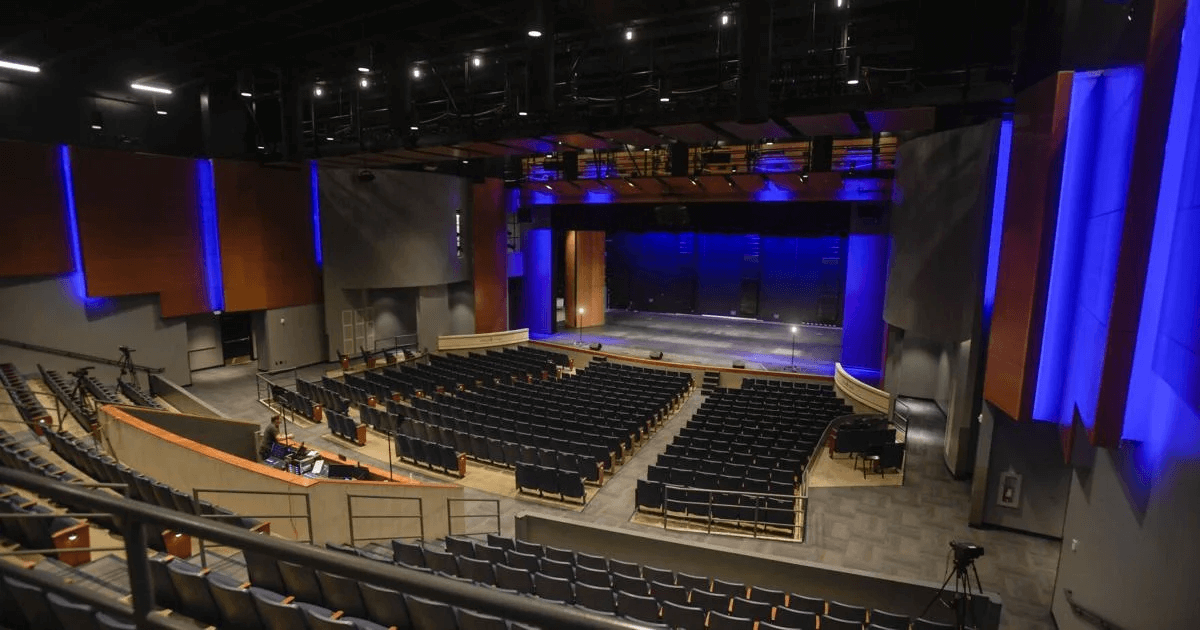 One of the best things to do in Albany tonight is to see a movie at Pix Theater. With its origin dating back to the 1980s, Pix Theater is an emblem of Albany's dedication to preserving history while embracing modernity.
This classic single-screen cinema offers both the latest movies and revered classics. The ambiance, reminiscent of old Hollywood, ensures a unique cinematic experience.
Occasionally, they host themed nights and film festivals, amplifying the theater's community-centric spirit. Check their schedule to catch your favorite film.
Address: 321 SW 2nd Ave, Albany, OR 97321, United States
18. E.E. Wilson Wildlife Area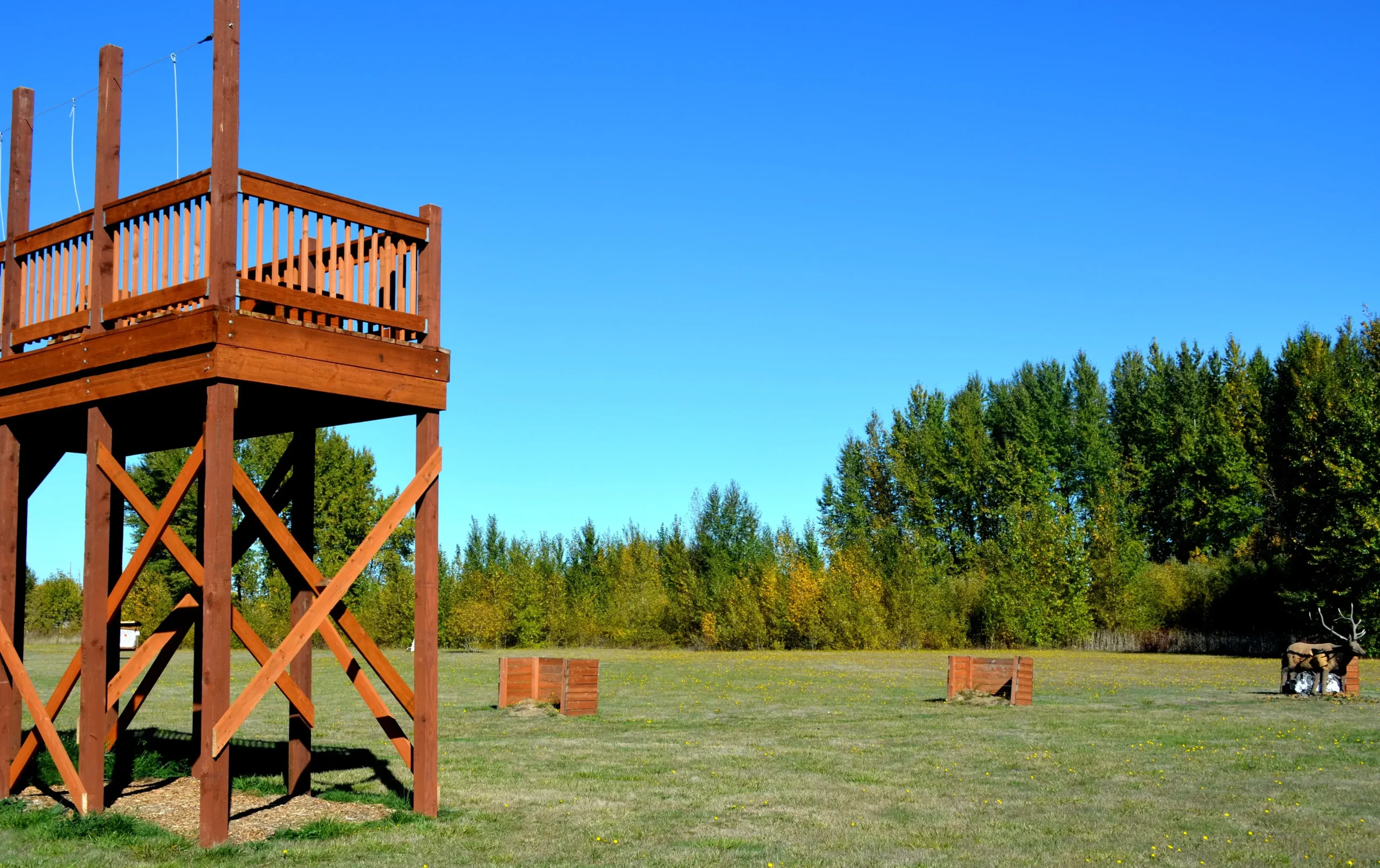 Located just a short drive from Albany, exploring the E.E. Wilson Wildlife Area is one of the fun things to do near Albany, Oregon. This 1,788-acre expanse is dedicated to conservation and public education.
The site offers immersive experiences for wildlife enthusiasts. The area occupies a section of Camp Adair, a decommissioned US Army cantonment.
Visitors can access paved pathways through diverse habitats, offering glimpses of native animals and birds. Informative signboards along the routes enhance the learning experience. It's particularly popular during the migratory season when rare bird species can be spotted.
Address: 29555 Camp Adair Rd, Monmouth, OR 97361, United States
19. Millersburg Park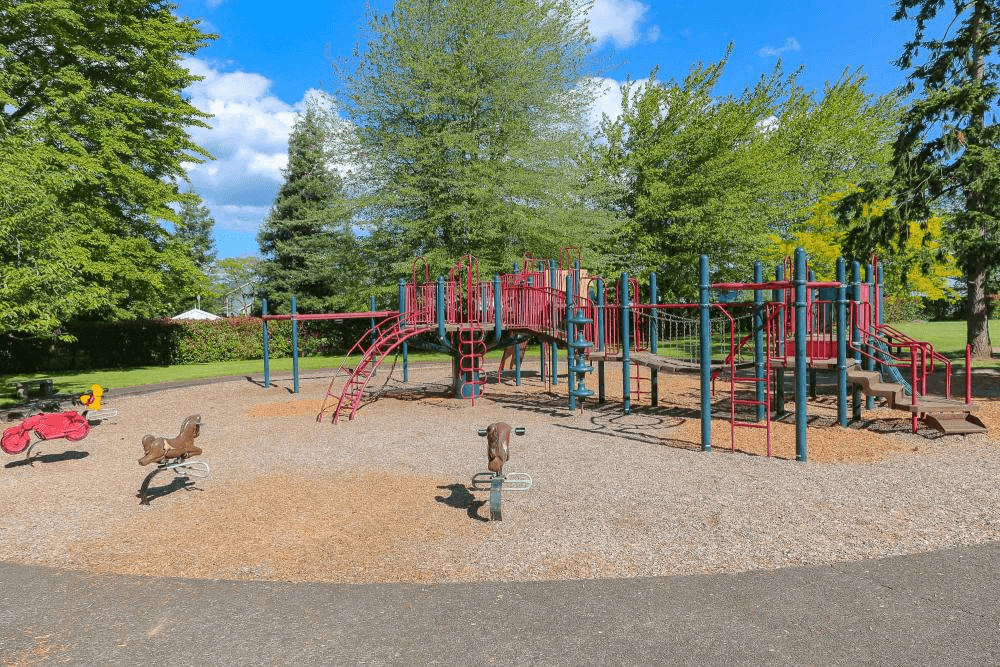 One of the best places to have fun in Albany, Oregon is the Millersburg Park. The park which is comprised of 11 acres seamlessly blends recreation with conservation.
The park offers a wide range of facilities for outdoor recreation. Some amenities available at the park include, 2 baseball fields, a sand volleyball court, fenced and lighted tennis courts, 3 basketball hoops, 3 horseshoe pits, a jogging/walking path, children's play structure, swing set with toddler swing and picnic tables among others.
Visitors can hike the trail meandering through native flora, and engage in different sporting activities. Birdwatchers will find the park especially rewarding, with several indigenous species often making an appearance.
Address: 3030 Alexander Ln NE, Millersburg, OR 97321, United States
20. Lakeshore Lanes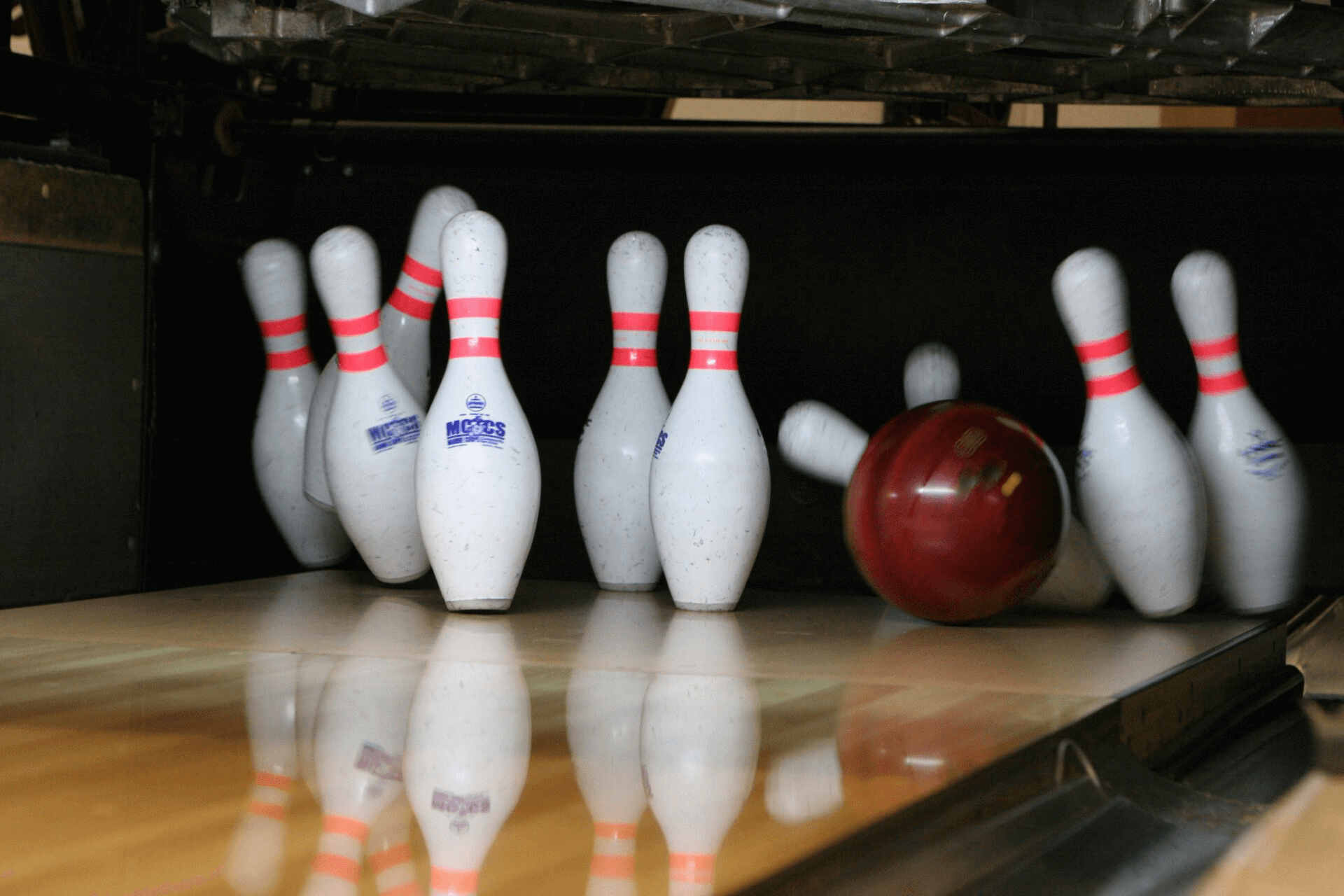 Looking for where to have fun with your family in Albany? Then head to Lakeshore Lanes. This open bowling center offers a wide range of recreation indoor activities including cosmic bowling, arcade as well as 18 holes of miniature golf.
The entertainment center also has a game room with redemption games, food and drink options a bar and party facilities. You can visit this entertainment center for family fun and for snacking.
Address: 5432 Pacific Blvd SW, Albany, OR 97321, United States
21. Bowman Park
Located along the banks of the Willamette River, Bowman Park is a picturesque locale spread across 26 acres. The park is one of the best attraction destination for family in Albany, Oregon.
Bowman Park offers a wide range of amenities including a boat ramp, picnic areas, and a volleyball court, making it a favorite among locals. The park's proximity to the river also means you're likely to spot river otters, blue herons, and other wildlife.
Address: 300 SE Geary St NE, Albany, OR 97321, United States
Plan Your Trip to Albany
Albany, Oregon, is indeed a treasure trove of experiences. The mix of history, nature, and vibrant modern life ensures that every visitor leaves with cherished memories. Whether you're passing through or considering a longer stay, Albany's charm will undoubtedly captivate you.
Have a fun trip!