15 Best & Fun Things To Do in Benicia, CA
Benicia, California, is a waterside city that embodies the quintessential charm of the Golden State. Located in the North Bay region of the San Francisco Bay Area, the city was once the state capital.
The city is where history, culture, and natural beauty intersect, making it a must-visit destination for both adventure seekers and tranquility enthusiasts alike.
In this article, we will give you an insider's view of Benicia's top attractions, hidden spots, and best-kept secrets. From tranquil beach getaways and historic landmarks to gourmet dining and unique local art scenes, this article explores every facet of Benicia, making it an essential companion for your next trip to this picturesque Californian town.
---
15 Fun Things to Do in Benicia, CA in 2023
---
1. Benicia State Recreation Area
Start your exploration by tasting nature at Benicia State Recreation Area. Established in 1957, this state park is a sanctuary for wildlife enthusiasts and hikers alike.
Located on 447 acres, this park covers marsh, grassy hillsides and rocky beaches. Its picturesque trails offer awe-inspiring views of the Carquinez Strait, while its rich biodiversity presents opportunities for birdwatching and wildlife photography.
As part of the fun outdoor activities to do in Benicia, you cycle, run, walk or roller skate on the park's 2.5 miles of road and bike paths. One mile into the park, you can also picnic in the picnic area.
Address: 1 State Park Rd, Benicia, CA 94510
2. Benicia Capitol State Historic Park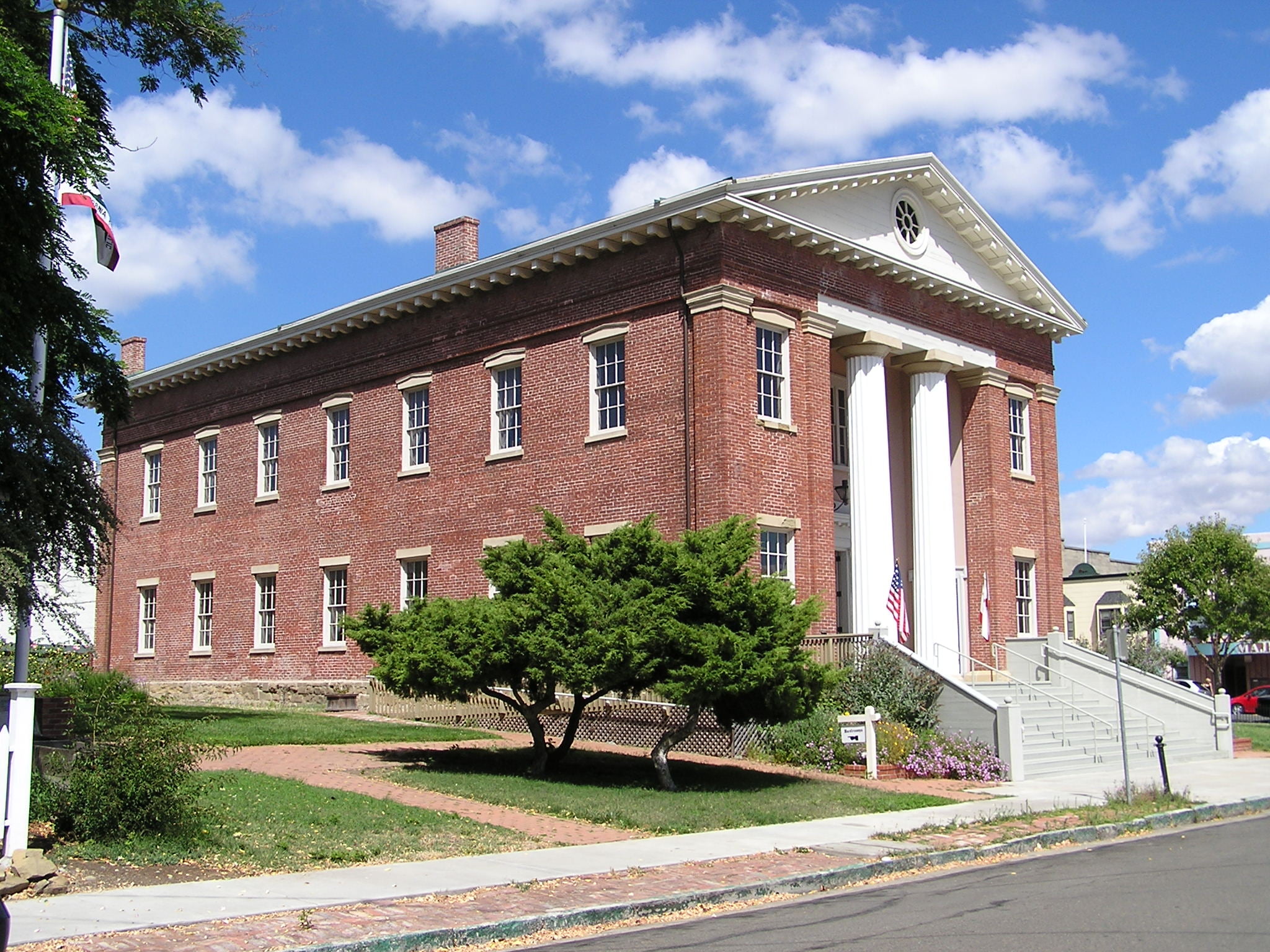 One of the unique things to do in Benicia is to visit California's third capitol building, where the state legislature convened from 1853 to 1854.
The capitol building is the only pre-Sacremento capitol that remains. The park includes the Fischer-Hanlon House, an early Benica building that was moved to the property and converted into a home in 1858.
You can take a guided tour inside the Benicia Capitol State Historic Park to see  several desks, original from the early days of the state, and each has a candlestick, a quill, a 19th-century newspaper, and a top hat
Address: 115 W G St, Benicia, CA 94510
3. Benicia Historical Museum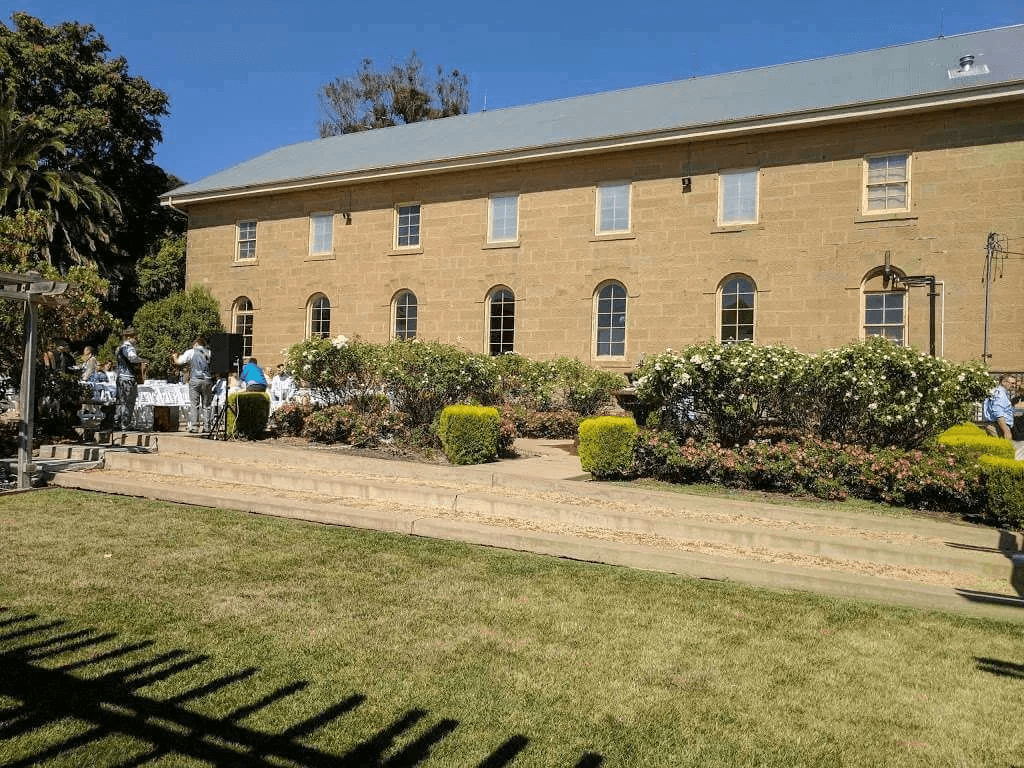 Looking for fun things to do in Benicia today? Then discover local history at Benicia Historical Museum. Located in the former city arsenal, the museum allows visitors to dive into Benicia's past.
From Native American history to the city's role in the Gold Rush and World War II, the museum's collections offer a comprehensive overview of local history.
On your your, you will find artifacts and exhibits relating to the city's history, all in a beautifully historic building called the Camel Barn, named after the animals that were kept there before the Civil War when the US military shipped camels from the Middle East and experimented with their use as pack animals.
Address: 2024 Camel Rd, Benicia, CA 94510
4. Arts Benicia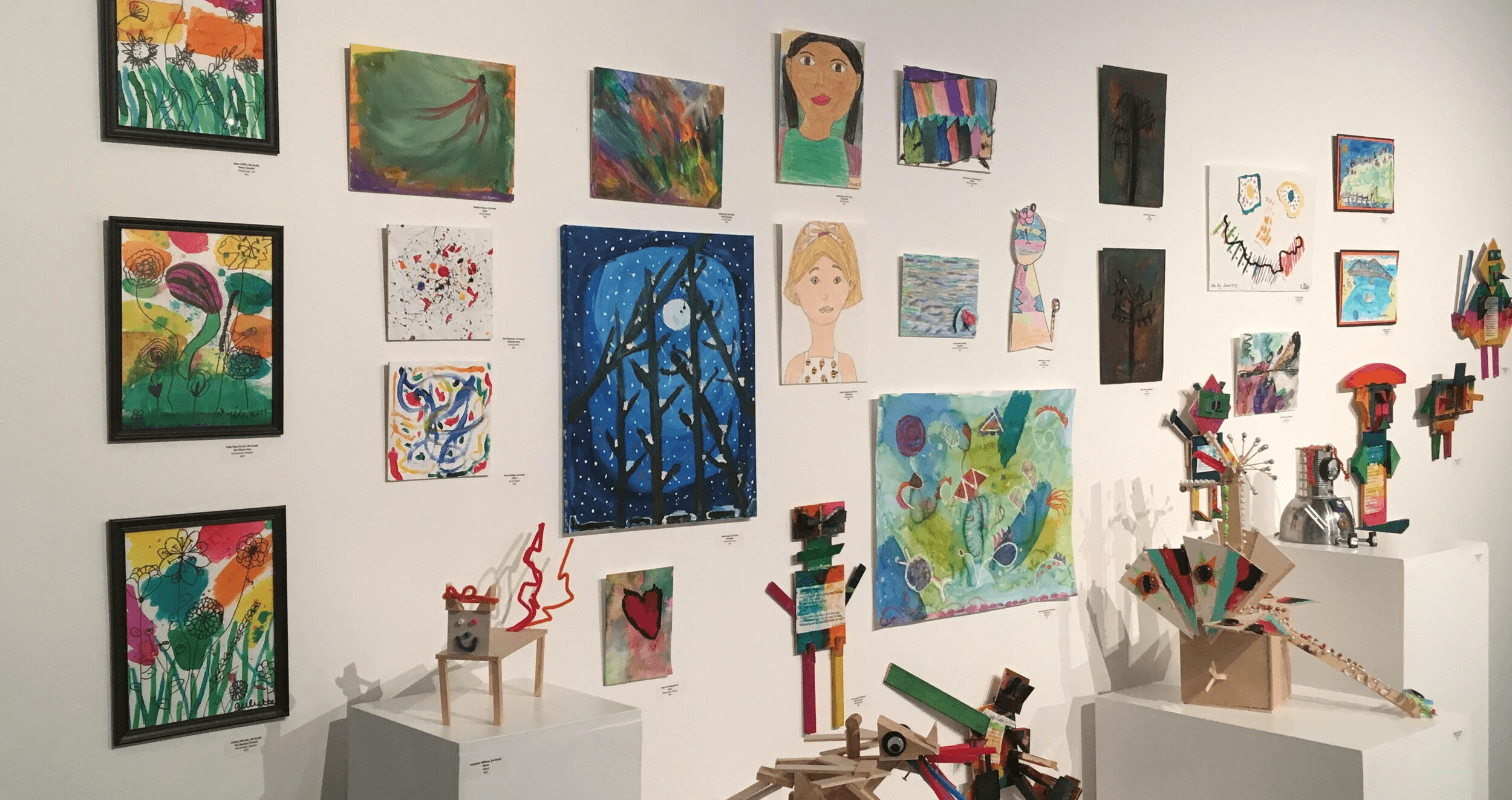 Founded in 1987, Arts Benicia is one of the best places to visit in Benicia for arts enthusiasts. This dynamic non-profit gallery is a hub of a large community of talented artists in the Bay Area and beyond.
Located in the historic Commanding Officer's Quartes in the Arsenal district, Arts Benicia features about 6,000 square feet of gallery, classroom, and project spaces on three floors.
Pay a visit to this gallery and admire the local artistic flair. Admission into Art Benicia is free, making it one of the free things to do in Benicia, California.
Address: 1 Commandant's Lane, Benicia, CA 94510
5. Benicia Public Pier & Beach
Visiting the Benicia Public Pier & Beach is one of the fun outdoor activities to do in Benicia with family. Located along the Carquinez Strait, this waterfront spot provides visitors with the chance to enjoy the serenity of the Carquinez Strait, unwind on the beach, or cast a fishing line off the public pier.
You can take a leisure walk along the Benicia pier or watch as local fishers set their baits a few meters offshore as you soak in the feel-good atmosphere and uniqueness of the waterfront city.
Address: 101 1st St, Benicia, CA 94510
6. Benicia Certified Farmers Market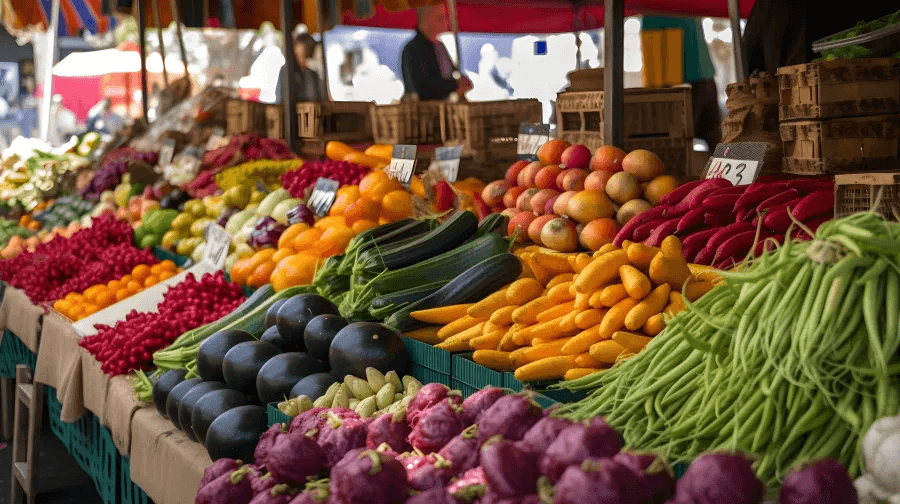 Located on First Street between B and D Streets, the Benicia Certified Farmers Market operates every Thursday from April to October.
This seasonal market offers farm fresh produce and fresh cut flowers along with arts and craft vendors, specialty foods, baked goods, and numerous gourmet food vendors. Children can also enjoy fun activities such as face painting and the inflatable bouse house on the First Street Green.
Address: 1st Street between B &, E D St, Benicia, CA 94510
7. Cullinan Ranch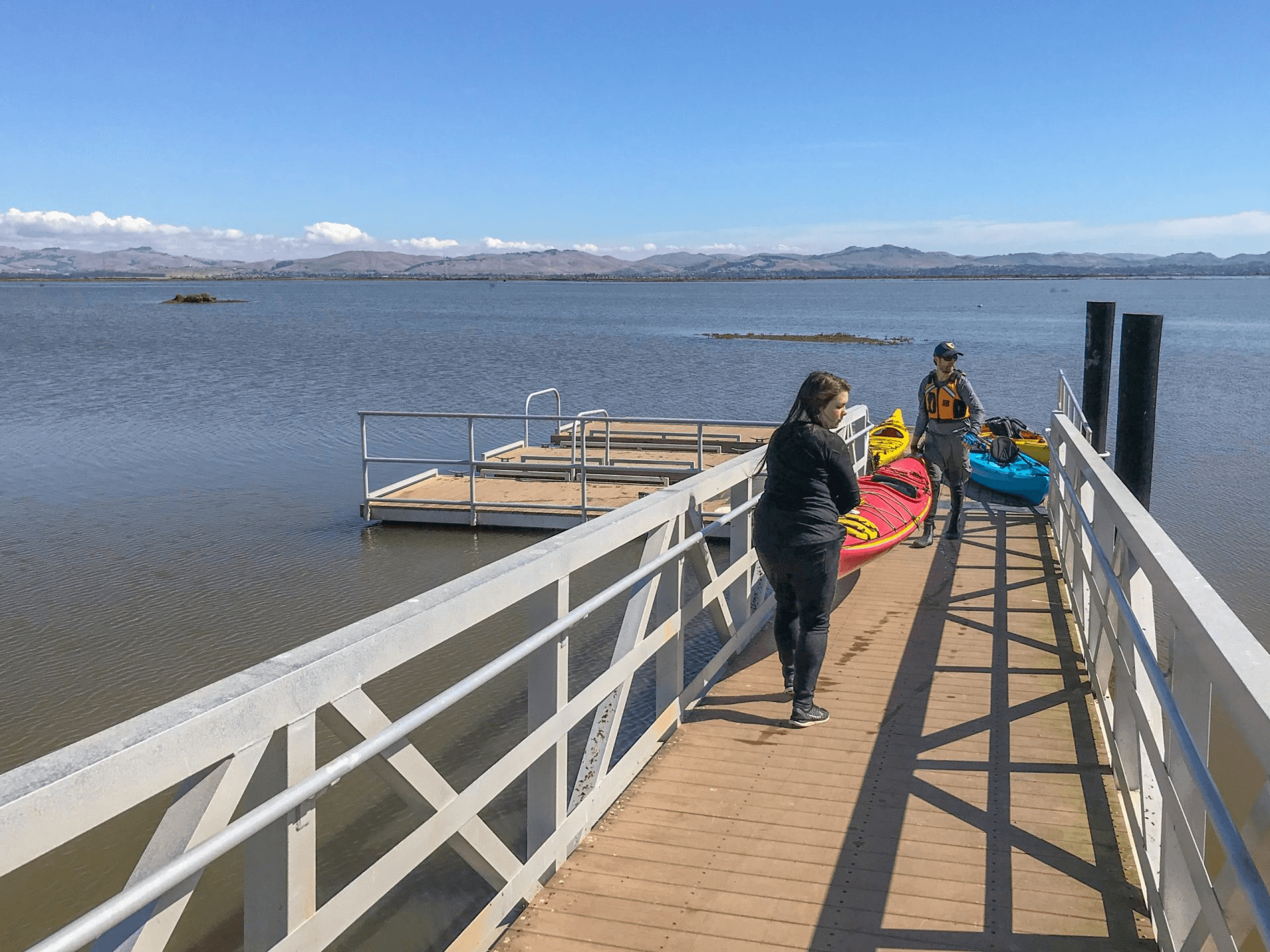 One of the fun things to do near Benicia is to take a short drive to Cullinan Ranch. Created in the early 1990s, this wetland restoration area offers a great variety of recreational opportunities for bird watching, fishing, and hiding along the pathways.
The ranch offers sweeping views of the mountains surrounding the Bay and of the wildlife that uses these restored ponds as their home. Amenities at Cullinan Ranch include trails to an observation point, benches, and safety and informational signs.
Address: 1158 Sears Point Rd, Vallejo, CA 94592
8. Benicia Community Park
One of the the family-friendly things to do in Benicia is to explore the Benicia Community Park, also known as Big Slide Park. This park is a beehive of family outdoor recreation.
The park has a wide range of facitilites including, reserveable picnic areas with barbecue, baseball fields, multi-purpose fields, volleyball grass courts, state park, dog park, restrooms, playground, path to Lake Herman, frisbee golf course, and access to Rollye Wiskerson Trail.
If you're visiting Benicia with your family, then spend a weekend at this beautiful park.
Address: 540 Rose Dr, Benicia, CA 94510
9. Benicia Clocktower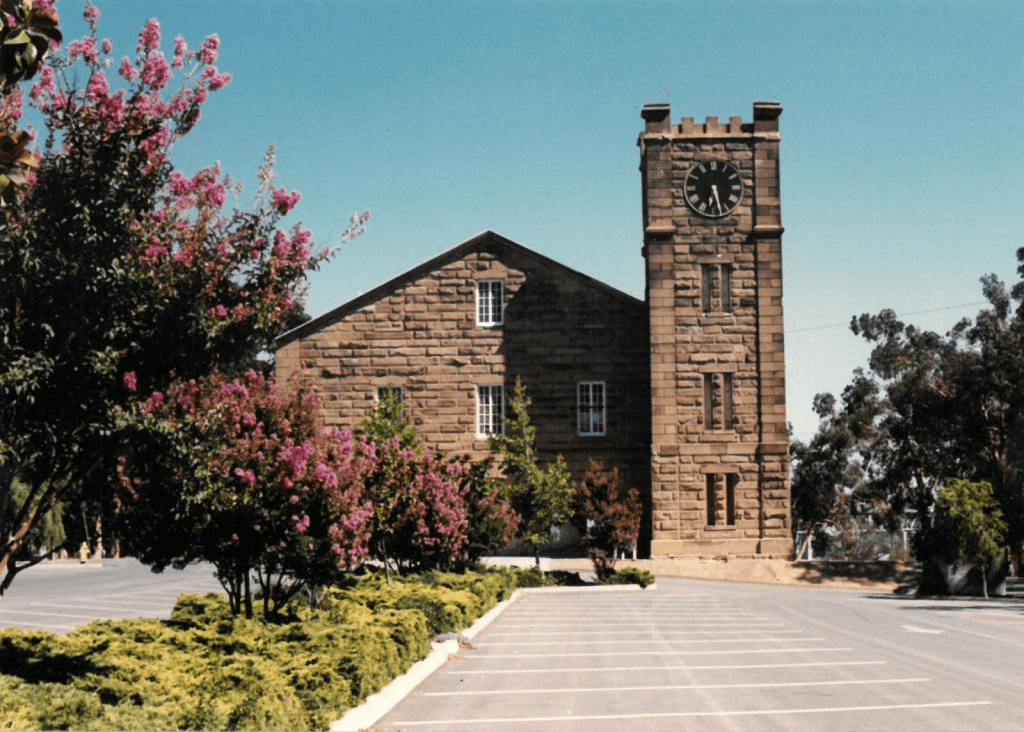 Built in 1859 from local sandstone foune in Benicia, the Clock Tower is a three-story historic building that serves as part of the U.S. Military Arsenal. Following a fire incident in 1912, the Clock Tower now has only two surviving levels.
Located at the Port of Benicia's entrance, this historic building is primarily used today for events, weddings, conferences, dances, and other functions.
If you're visiting the Benicie Clocktower on a Tuesday afternoon, you'll have the opportunity to tour the inside and see its interiors.
Address: 1189 Washington St, Benicia, CA 94510
10. Alvarez Ninth Street Park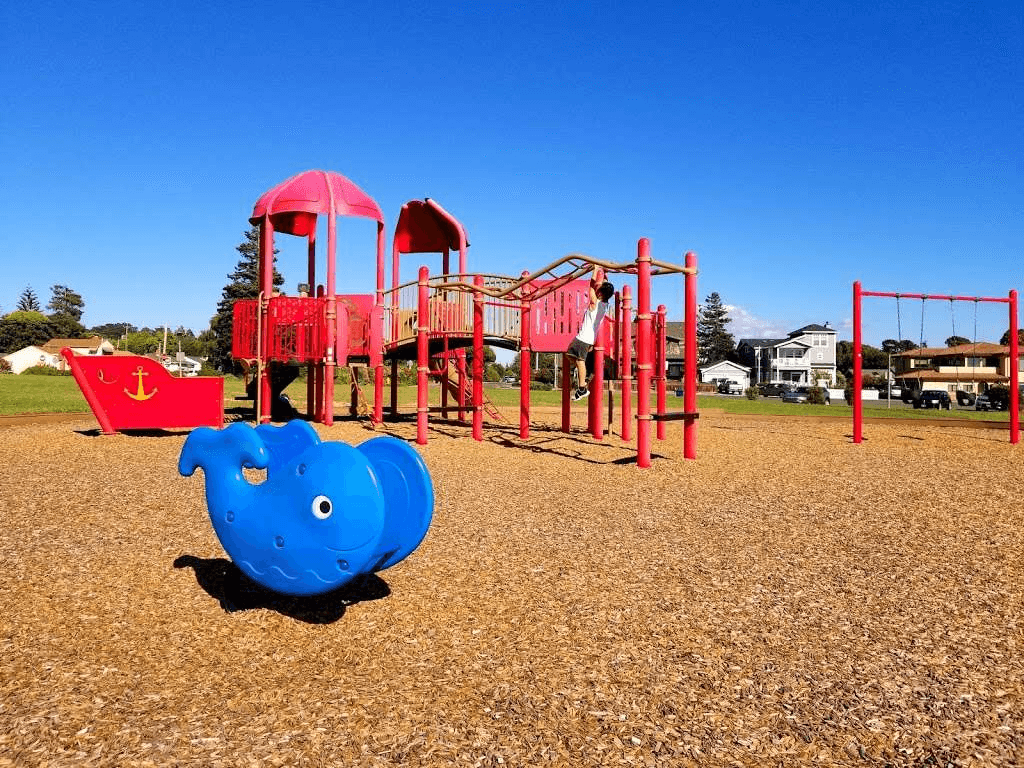 One of the unique things to do in Benicia is to engage in fun outdoor recreation at the Alvarez Ninth Street Park. Located on 9th street, this park covers an area of 5.8 acres.
This admission-free park offers a wide range of fun outdoor facilities, including boat launch, fishing pier, picnic area with barbecue grill, playground, restrooms, beach, sand volleyball courts, turf area, and natural scenic view.

On your visit, simply take a leisurely stroll along the water's edge, have a picnic, or simply relax and watch the world go by.
Address: 904 W 9th St, Benicia, CA 94510
11. Sailor Jacks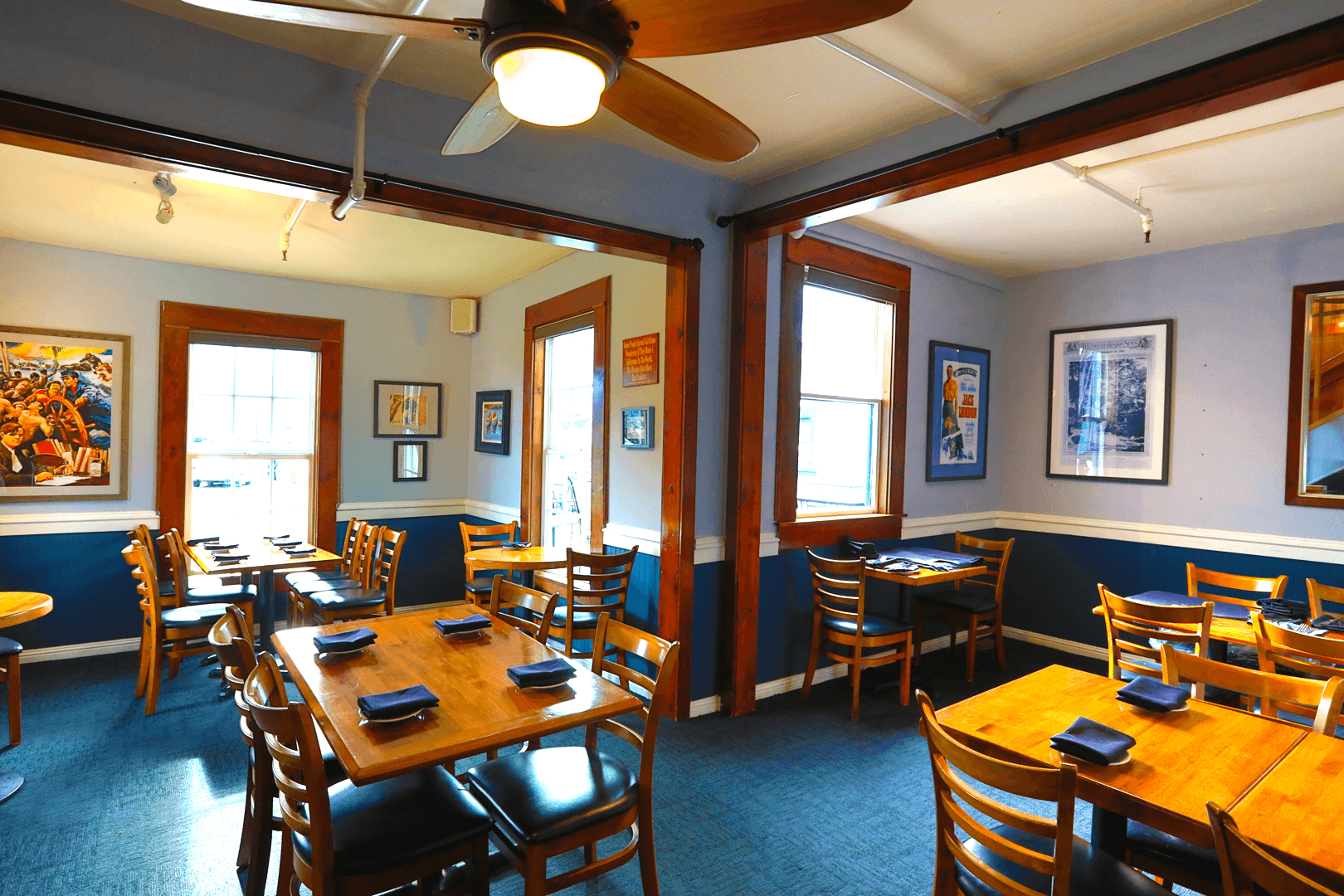 Your visit to Benicia would be incomplete without eating at one of the top seafood restaurants in Benicia. Named after a popular 19th-century sea captain, this waterfront restaurant specializes in serving delicious and authentic seafood in Benicia.
Located on the scenic Carquinez Straits, this restaurant offers something for everyone at lunch, dinner, and weekend brunch. The panoramic views of the Carquinez Strait make it a perfect spot for a romantic dinner.
Address: 123 1st St, Benicia, CA 94510
12. Mare Island Preserve
One of the fun things to do near Benicia, CA, is to explore the Mare Island Preserve. Located just across the strait, this 215-acre park was once part of the Naval Amunniction Depot.
The park features great walking trails, beautiful wildlife, and stunning views of San Pablo Bay. The preserve is open to the public is now a haven for wildlife and home to historic naval sites.
Exploring this reserve is also one of the best things to do in Vallejo, CA.
Address: 167 O'Hara Ct, Vallejo, CA 94592
13. St. Paul's Episcopal Church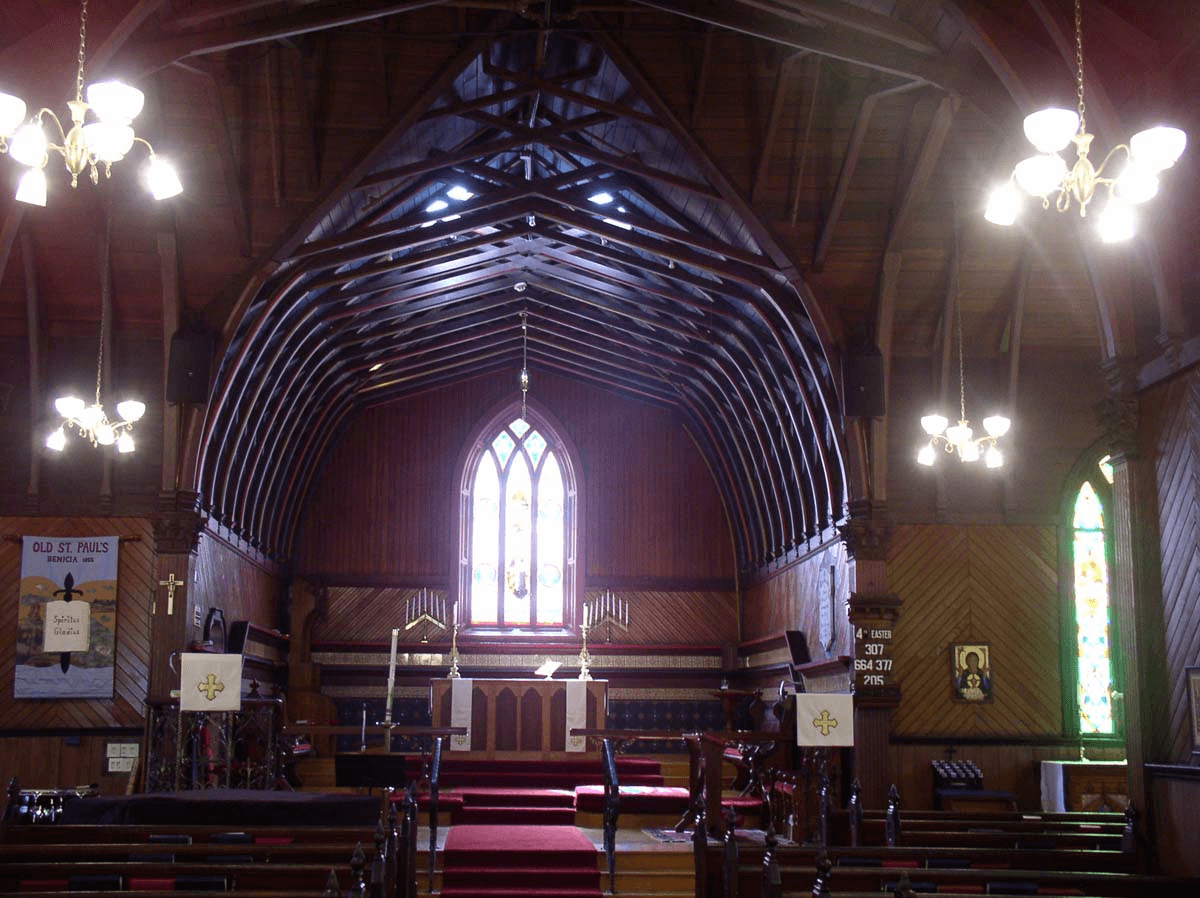 Looking for fun things to do in Benicia today? Then visit St. Paul's Episcopal Church, one of California's oldest Episcopal churhes.
Built in 1855, the church is notable for its stunning Gothic Revival architecture and beautiful stained-glass windows. Visit the church and marvel at this historic structure that has stood the taste of time.
Address: 120 E J St, Benicia, CA 94510
14. Fischer-Hanlon House
One of the fun things to do in Benicia for history lovers is to check out the Fischer-Hanlon House, a California Historical Landmark located next to Benicia Capitoal State Historic Park.
The house was once a hotel during the gold rush ear, however, following a fire incident in 1856, the house was purchased by Swiss-born Benicia merchant, Joseph Fischer, who had the entire house relocated to its current location.
Today, the house and its beautiful gardens are available for use as a venue for weddings and other events. Take a tour around this magnificent structure and admire the architectural masterpiece in display.
Address: 115 W G St, Benicia, CA 94510
15. Benicia Marina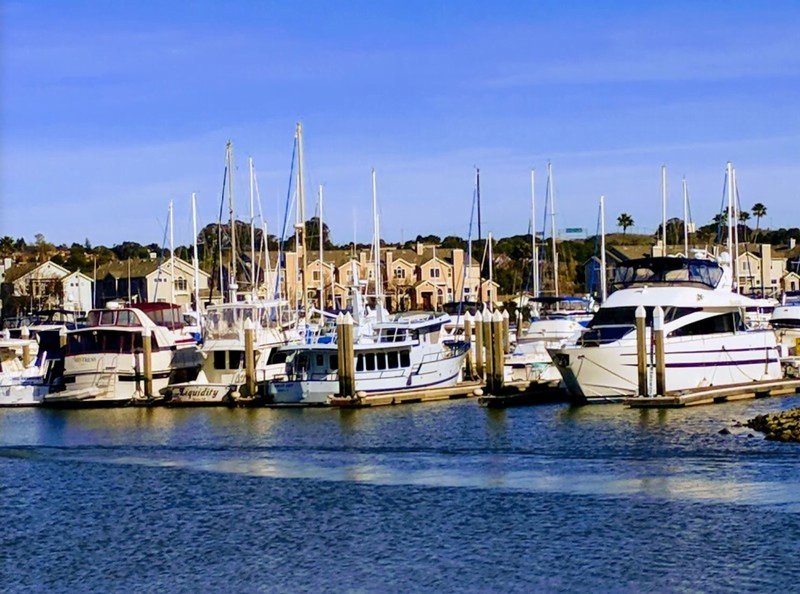 One of the fun things to do in Benicia is to take a leisure walk through the marina. The marina provides a beautiful, scenic walking or cycling path for both adult and children.
With hundreds of boats docked on one side of the path, and a line of willow trees along theother, there's no better way to relax and rejuvenate as you take in the sunshine. The marina also provides an easy walk to and from the shopping, dining, spas, nightlife and visitor centers on First Street.
Address: 266 E B St, Benicia, CA 94510
Thoughts on Things to do in Benicia
From its storied past and thriving arts scene to its inviting parks and unique dining experiences, Benicia truly is a city of diverse attractions. So, when planning your next California trip, ensure that Benicia is on your itinerary. Explore and discover the unique allure of this charming city.