23 Best & Fun Things To Do In Bellevue, WA
Are you planning a trip to Bellevue, Washington and looking for some exciting activities to make your trip a memorable one? Look no further! You're at the right place, as we'll be exploring the 23 best and fun things to do in Bellevue, WA, making your trip an interesting one.
Located in the east of Seattle between Lake Washington and Lake Sammamish, Bellevue is a city that has been making waves for its vibrant urban offering while retaining its small-town charm. Often overlooked in favour of Seattle, the city is a pleasant place to visit and has a wealth of phenomenal parks and picture-perfect nature spots to enjoy.
This family-friendly destination offers a number of must-visit places and family experiences, ensuring you make the most of your trip. While planning your trip, you also need to understand the best time to visit Bellevue, Washington, to make the most of your vacation.
---
23 Best & Fun Things To Do In Bellevue, Washington in 2023
---
1. Bellevue Botanical Garden
Located east of downtown Bellevue, this botanical garden spans over 53 acres and offers nature lovers an immersive experience. With over 300,000 visitors a year, this botanical garden is one of Bellevue's most popular destinations.
The Bellevue Botanical Garden features cultivated display gardens, natural wetlands and a woodland trail, displaying the best plants and gardening practices for healthy, beautiful Northwest gardens. The living collections showcase plants that thrive in the Pacific Northwest.
As part of the free things to do in Bellevue, WA, take a guided tour through the diverse ecosystem, including the garden and the perennial border. You can also buy plants for your own garden.
Address: 12001 Main St, Bellevue, WA 98005, United States
2. Bellevue Downtown Park
One of the family fun things to do in Bellevue is to explore the Bellevue Downtown Park. This 21-acre urban park is a beehive of fun outdoor activities.
Established in 1983, this park features a promenade lined with memorial benches and shaded trees, a stepped canal, and a 240-foot-wide waterfall that flows into a reflecting pond. The park also has a 10-acre lawn area, Inspiration Playground for kids, and formal gardens with a view of Bellevue's skyline and Mount Rainer in the background.
Spend quality time here with your family and let your kids explore the playground and other amenities.
Address: 10201 NE 4th St, Bellevue, WA 98004, United States
3. Bellevue Arts Museum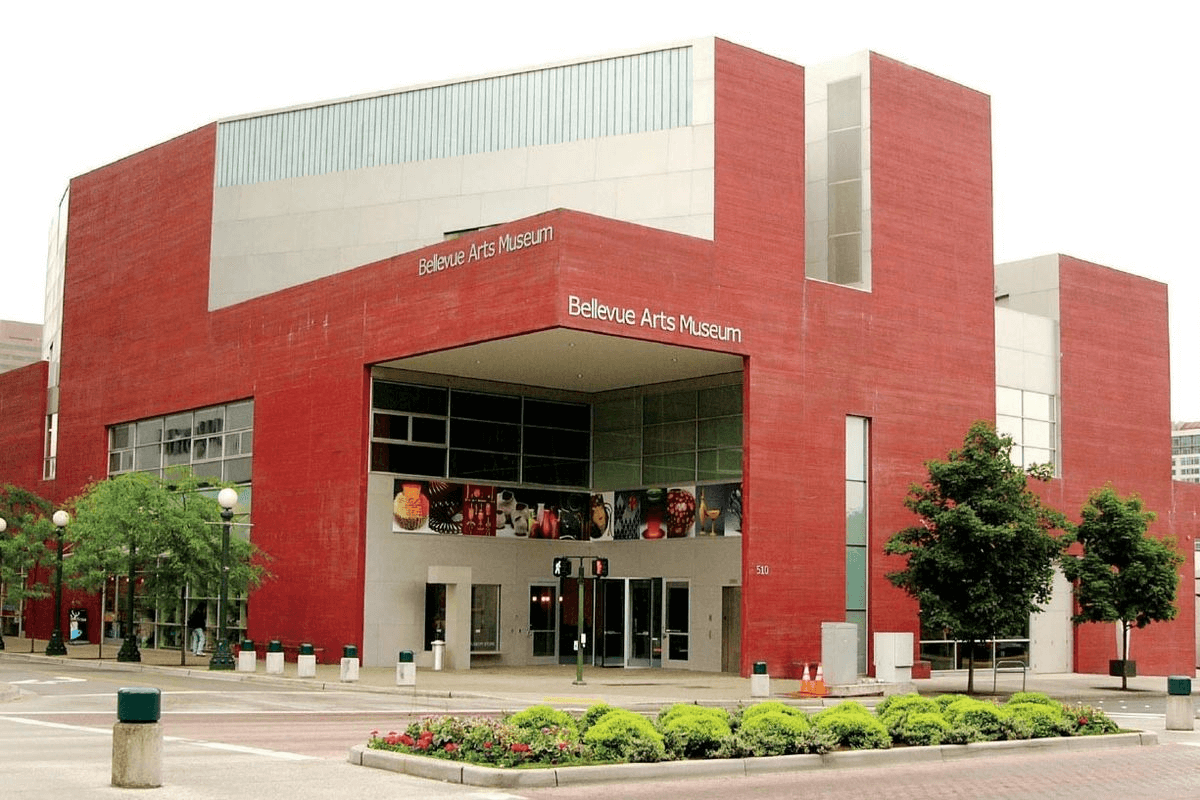 Located in downtown Bellevue, the Bellevue Arts Museum is a museum of contemporary visual art, craft, and design. Established in 1975, this museum treats residents of Bellevue and visitors to continuously rotating exhibits of works by some of the Pacific Northwest's top artists.
The museum offers a broad range of exhibits, including works from architect Louis Khan, cartoonist Simon Hanselmann, contemporary wood sculptor Humaria Abid and Tariqa Waters. The museum also hosts one of the largest and most treasured art festivals of the year, Bellevue Arts Museum ARTSfair.
As part of the unique things to do in Bellevue, you can take a guided tour and attend various talks, workshops and kid-friendly programs at the museum. You also do not want to miss the outstanding gift and bookstore, which is great for grabbing a classy piece of vacation memorabilia.
7. KidsQuest Children's Museum
One of the fun things to do in Bellevue, WA, with kids is to explore the KidsQuest Children's Museum. Located in downtown Bellevue, this hands-on, interactive children's museum encourages learning through play with an emphasis on science, technology, engineering, art and math (STEAM).
The museum's exhibits and programs are tailored towards children 0-10 and their families. The children's museum offers over 650 programs yearly, including early learning classes, summer camps, drop-off and whole-family science worship and other special events.
Highlights of the museum include the "Waterways" section, which allows hands-on exploration of water dynamics, and the "Tot Orchard" for the tiniest visitors.
Address: 1116 108th Ave NE, Bellevue, WA 98004, United States
8. The Bellevue Collection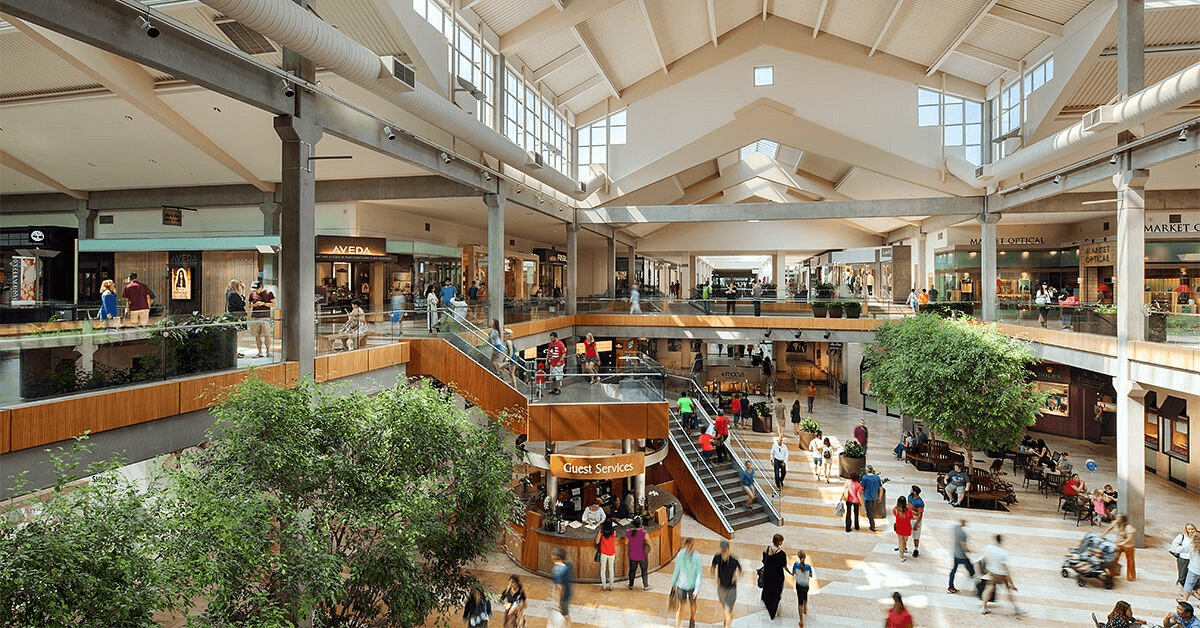 One of the unique things to do in Bellevue for couples today is to go shopping at the Bellevue Collection. Attracting over 22 million visitors annually, The Bellevue Collection is comprised of Bellevue Square, Lincoln Square, and Bellevue Place.
The Bellevue Collection, which is the Northwest's premier shopping and dining district, is comprised of over 200 shops, 50 restaurants and entertainment venues. The collection is also renowned for its three luxury hotels that are all conveniently connected by sky bridges.
Address: Bellevue, WA 98004, United States
9. Bellevue Aquatic Center
One of the family-fun things to do in Bellevue is to engage in indoor swimming at Bellevue Aquatic Center. The aquatic center features two indoor swimming pools; the warm springs therapy pool and the blue lagoon lap pool.
The warm spring pool is mainly used for water therapy, swim lessons and open swimming and is open for individuals of 13 years and above. On the other hand, the blue lagoon features siz 25-yard lap lanes and an attached 143-foot dive tank with a diving board and water slide. It is mainly used for open, lap and masers swims, water aerobics, swim lessons and swim teams.
Visitors looking for where to swim in a controlled environment should head to the Bellevue Aquatic Center.
Address: 601 143rd Ave NE, Bellevue, WA 98007, United States
10. Kelsey Creek Farm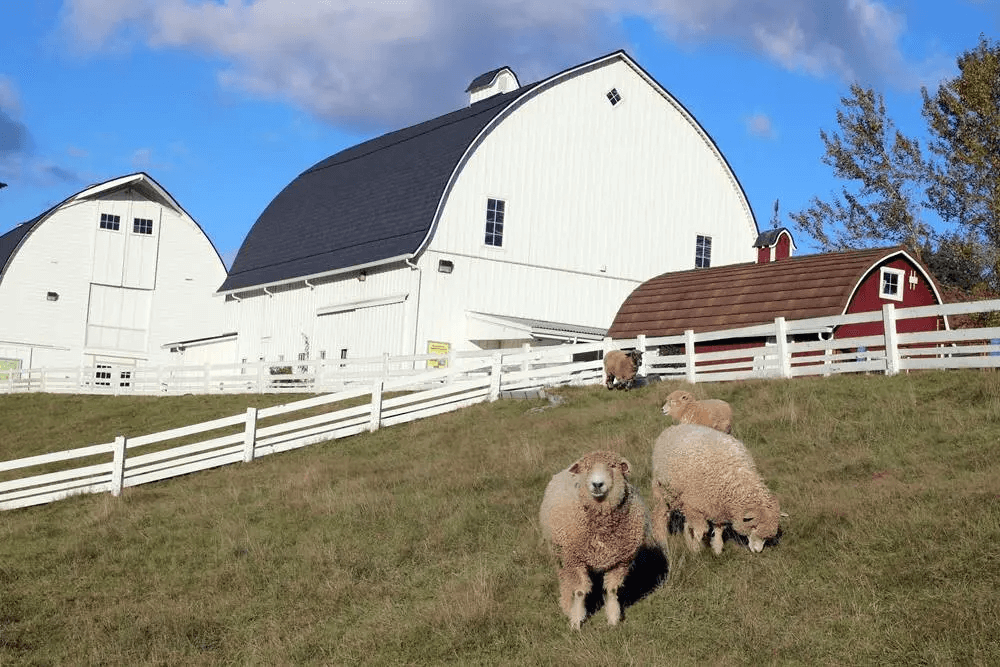 Looking for what to do in Bellevue, WA? Then, step back in time at Kesley Creek Farm. Built in the early 1900s, the 150-acre farm is one of Bellevue's top attractions that offers a rare glimpse of the city's rural past.
The farm has two main barns overlooking the valleys and pastures on each side. Visitors can see and play with various farm animals, such as sheep, goats, ponies, rabbits, pigs, and waterfowl. You can also embark on a guided tour and experience farm life with activities ranging from animal care to baking.
The farm also features hiking and jogging trails, picnic areas, a playground, wetlands, open grassy areas, creeks and forest. You can hike the trails or take a leisurely walk while your children have fun at the playground.
Address: 410 130th Pl SE, Bellevue, WA 98005, United States
11. Crossroads Bellevue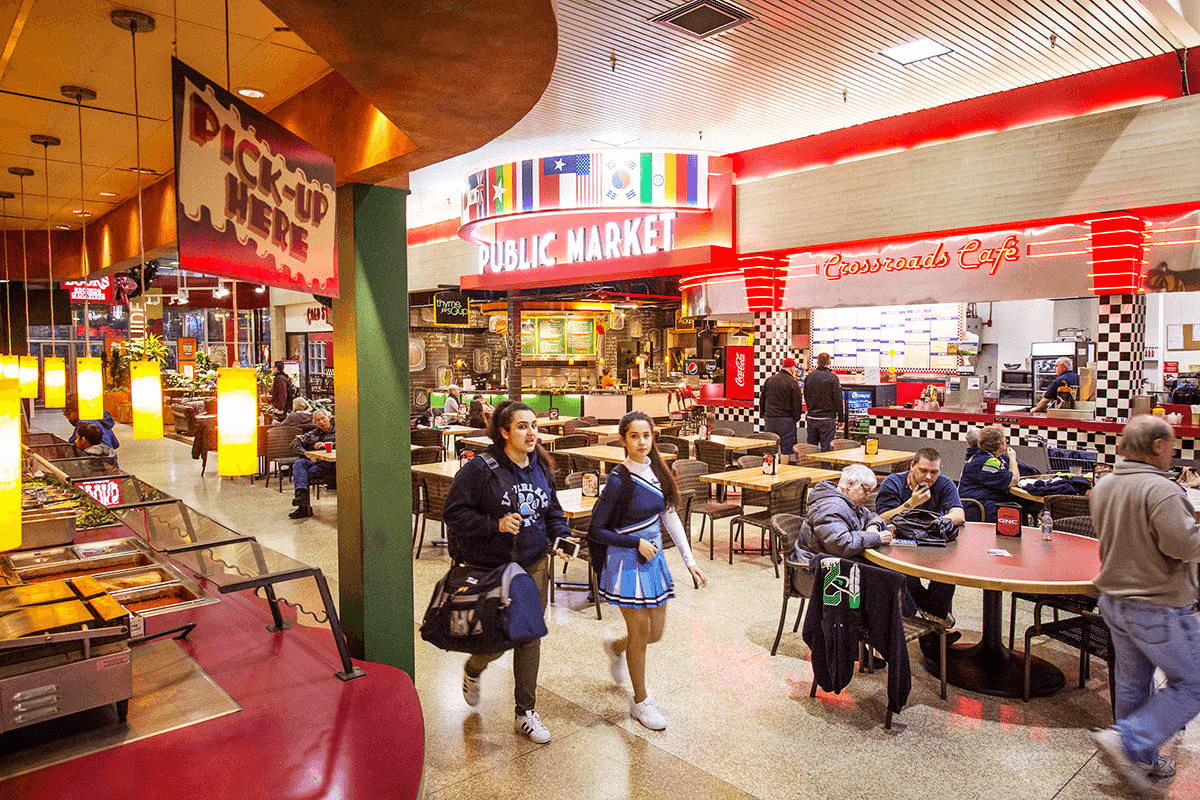 Crossroads Bellevue is a one-of-a-kind shopping, dining and entertainment destination. Opened in 1962, this shopping center provides countless options for family recreation and entertainment.
The shopping area offers a beautiful blend of national chains as well as unique shops and dozens of international food options. They also offer weekly live music nights, art workshops, and a farmer's market making it a lively community gathering spot.
Visitors can also scale the walls at Stone Gardens Climbing Gy, hop on one of the retro kids' rides, or play a game at Creatively Yours. Spend time exploring this shopping center and make the most of your Bellevue trip.
Address: 15600 NE 8th Street, Bellevue, WA 98008, United States
12. Wilburton Hill Park
One of the family fun things to do in Bellevue is to explore Wilburton Hill Park. Sitting on 106 acres, Wilburton Hill Park is the largest upland park in the city, offering a wide variety of outdoor recreational opportunities.
The park features a picnic area, a tot lot, two baseball fields, a soccer field, and a children's play area, which includes a zip line, as well as wooden playhouses and a spider-web climber. The park's trail is also a major link to the Lake to Lake Trail and Greenway System.
As an adult visitor, you can work on the exercise equipment at the park while your kids have fun in the play area.
Address: 12400 Main St, Bellevue, WA 98005, United States
13. Bellevue Golf Course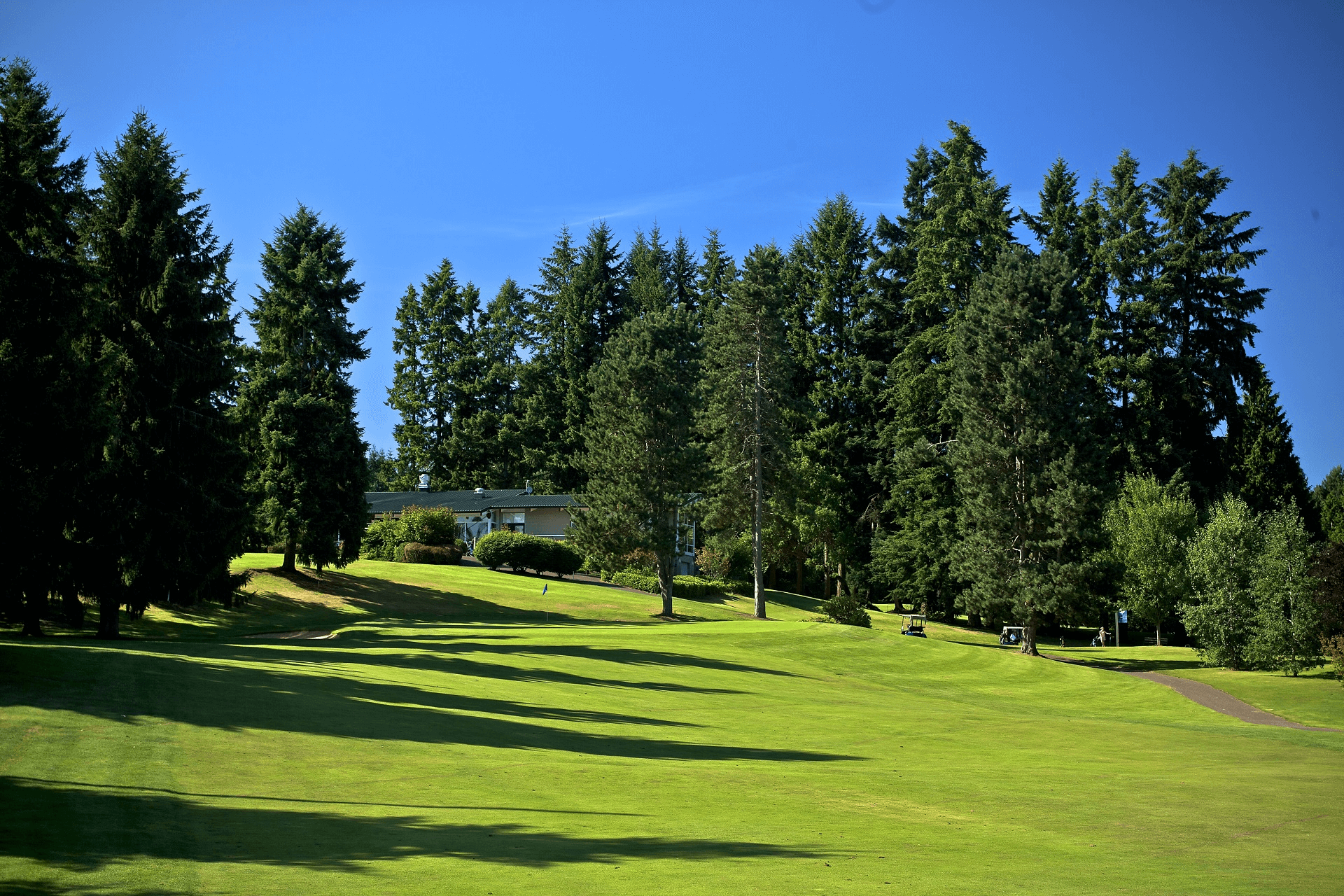 One of the best things to do in Bellevue for golf enthusiasts is to play golf at Bellevue Golf Course. Opened in 1968, the public facility is famous for its fun yet challenging to golfers of all skill levels.
This 18-hole, par 71 golf course measures 6,013 yards from the blue tees. The course offers five sets of tee boxes to match each player's skill level.
The course also features a 46-stall driving range, heated and fully lighted, practice putting and chipping areas, a golf shop, PGA-certified teaching professionals, and a restaurant offering food and drinks.
Spend your weekend challenging yourself to the game of golf at this beautiful golf course.
Address: 5500 140th Ave. NE, Bellevue, WA 98005, United States
14. Larsen Lake Blueberry Farm
Located just 10 minutes from downtown Bellevue, exploring the Larsen Lake Blueberry Farm is one of the fun things to do in Bellevue. The farm offers visitors the opportunity to pick their own berries straight from the fields from mid-July to early September each year.
You can also pick freshly cut flowers and just pick seasonal fruits and veggies. After getting your produce, you can take a leisurely walk around the lake or sit back and relax while observing the birdlife.
Address: 700 148th Ave SE, Bellevue, WA 98007, United States
15. Bellevue Farmers Market
Located in Bellevue Presbyterian Church, the  Bellevue Farmers Market is where you can get fresh local produce in the city.
Held every Thursday from May to October, the farmers market features a variety of local growers and vendors, weekly food trucks, a nearby playground, and a fun, family-friendly environment. Each market day offers a unique mix of vendors offering seasonal fruits & vegetables, cut flowers, fresh meats, and tasty cuisines.
The Bellevue Farmer's Market also features fun activities for kids, live music, and community wellness programs. Explore this market and interact with local vendors to learn more about the community.
Address: 1717 Bellevue Way NE, Bellevue, WA 98004, United States
16. Reality Break Escapes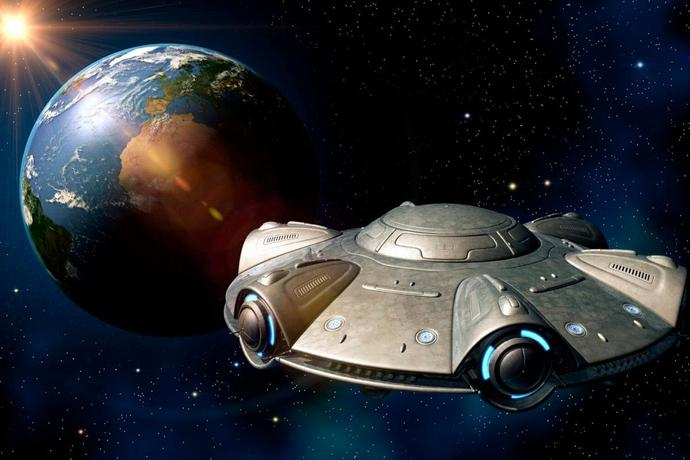 Looking for fun things to do in Bellevue with friends and family? Then, experience an immersive, captivating and challenging adventure at Reality Break Escapes.
Established in 2018, Reality Break Escapes offers 3 interactive escape rooms for a number of puzzles and challenges. Participants are offered the opportunity to take on a series of challenges and puzzles in under 60 minutes. Some of the escape rooms on offer include Shipwreck in the Lucky Duck Speakeasy, Cypherspace and Seattle.
Address: 225 106th Ave NE, Bellevue, WA 98004, United States
17. Lucky Strike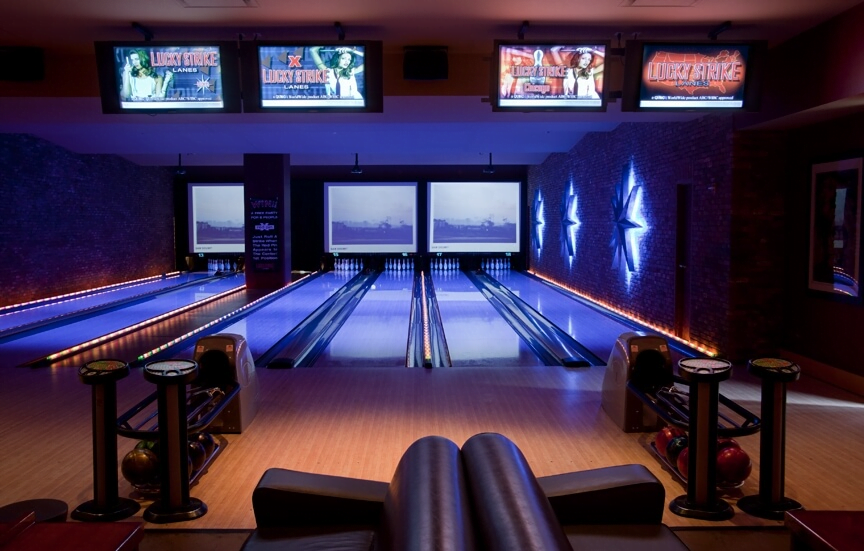 Located in Lincoln Square at The Bellevue Collection, this entertainment center is more than just a gaming center; it is an epitome of leisure and recreation.
Lucky Strike is an ideal location for family fun and family entertainment in Bellevue. From state-of-the-art bowling lanes with mood lighting and music to a vast arcade zone with the latest gaming machines, it caters to all age groups. Billiard tables and laser tag arenas add to the diversity of entertainment.
The entertainment center also has an in-house restaurant and bar that serves up delicious meals and refreshing drinks, making it a complete family entertainment package.
Address: 700 Bellevue Way NE Ste 250, Bellevue, WA 98004, United States
18. Chism Beach Park
Located on the shores of Lake Washington, this beautiful landscaped 18-acre beach park is the perfect location for fun outdoor activities.
With a sandy waterfront on the shores of Lake Washington and a designated swim area, the park is a hotspot for summer activities. The park also offers a panoramic view of the Seattle skyline across the lake, making it an ideal location to watch the sunset.
Chism Beach Park also features a dock, picnic and play areas, restrooms, and large picnic areas suitable for group events or weddings. Escape the summer heat by exploring this waterfront park.
Address: 9600 SE 11th St, Bellevue, WA 98004, United States
19. Snoqualmie Falls
Located just 30 minutes away from Bellevue, exploring Snoqualmie Falls is one of the fun things to do near Bellevue, WA. Attracting over 1.5 million visitors every year, Snoqualmie Falls is one of Washington's most popular attraction destinations.
The falls feature a two-acre park, gift shop, observation deck, the Salish Lodge and the popular 270-foot waterfall. Snoqualmie Falls provides an opportunity for outdoor activities like hiking and biking. Visitors can have multiple viewpoints of the falls from the upper observation deck. 
Address: 6501 Railroad Ave, Snoqualmie, WA, United States
20. Newcastle Beach Park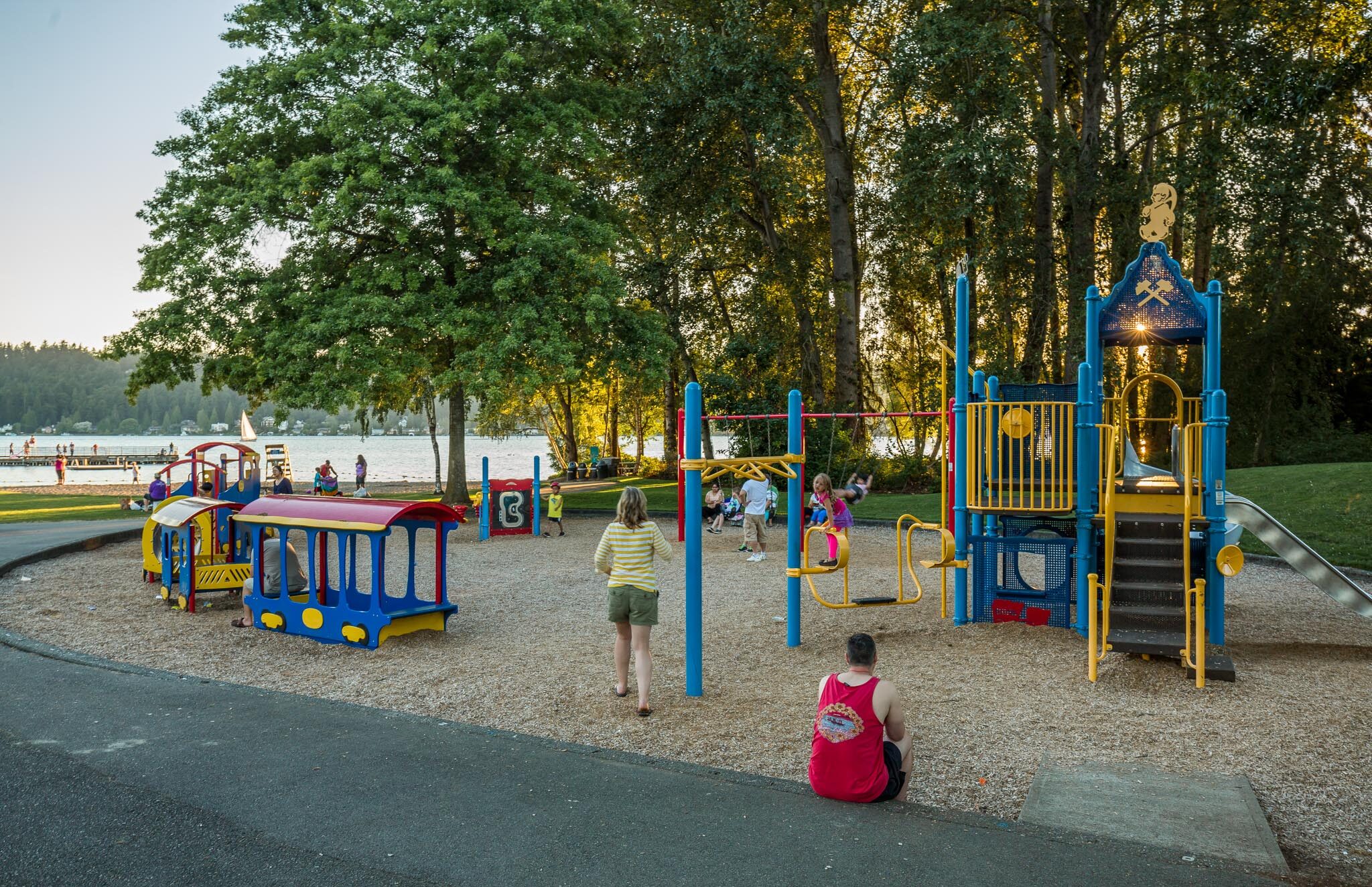 One of the family fun things to do in Bellevue today is to spend time at Newcastle Beach Park. Located on the shores of Lake Washington, this waterfront park is the largest in the city.
Spanning 29 acres, this park is home to numerous recreational activities. The park features several picnic shelters, a swimming beach, a nature trail, a 300-foot dock, and a children's playground.
You can sunbathe on the sandy beach, swim out to the floating swimmer's dock or take a walk along the nature trail loop.
Address: 4400 Lake Washington Blvd SE, Bellevue, WA 98006, United States
21. Cougar Mountain Regional Wildland Park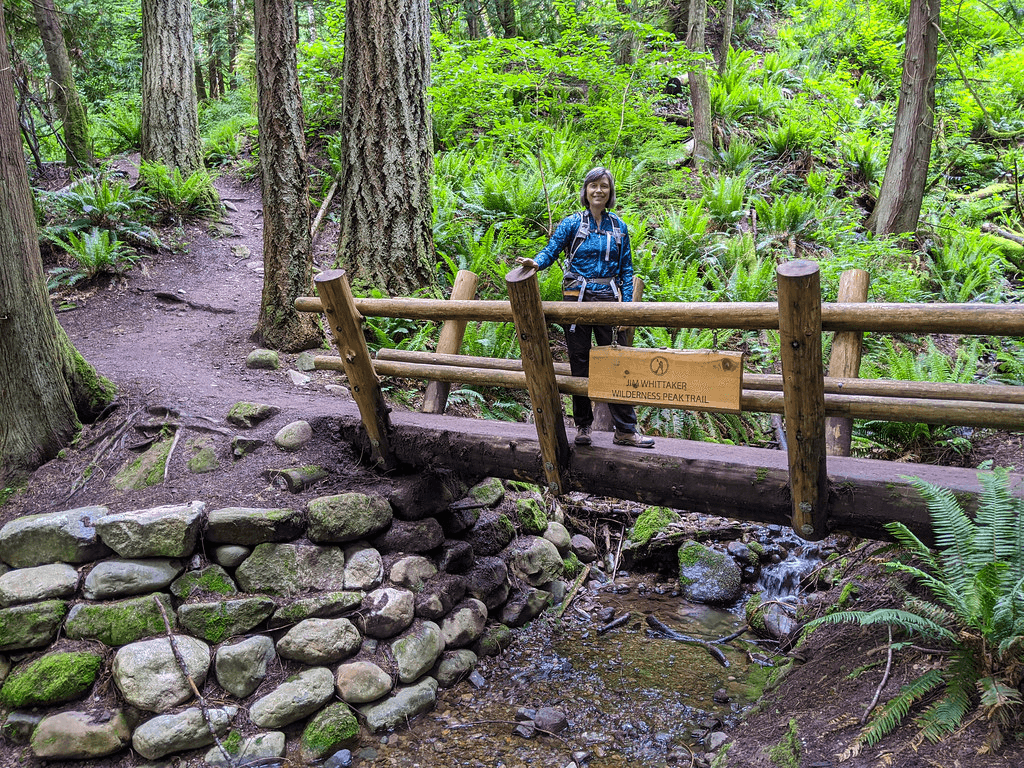 Cougar Mountain Regional Wildland Park is a regional park located east of Bellevue. Established in 1983, this 3,115-acre park is filled with native wildlife and remnants of Washington's cultural and natural history.
The park also features 38 miles of hiking trails and 12 miles of equestrian trails. It also features a diverse wildlife habitat, including second-growth forests, streams and wetlands, and cliffs and caves.
Visitors can engage in a variety of outdoor recreation activities, such as hiking through the creeks, marshes and waterfalls. At the summit, you'll also have a view of Lake Sammamish, the Cascades, Seattle, and Bellevue. The park's trails are also popular for horseback riding and trail running.
Address: 7700 166th Ave SE, Bellevue, WA 98006, United States
22. Snowflake Lane
One of the unique things to do in Bellevue in Winter is to experience the holiday magic with the annual celebration of Snowflake Lane.
This celebration features a holiday parade, dazzling light shows, falling snow, vibrant floats, and a festive production of holiday characters. Held between November 25 through December 25, this nightly show is open to the public and free for all to enjoy.
Address: 929 108th Ave NE Suite 600, Bellevue, WA 98004, United States
23. Day Trip to Seattle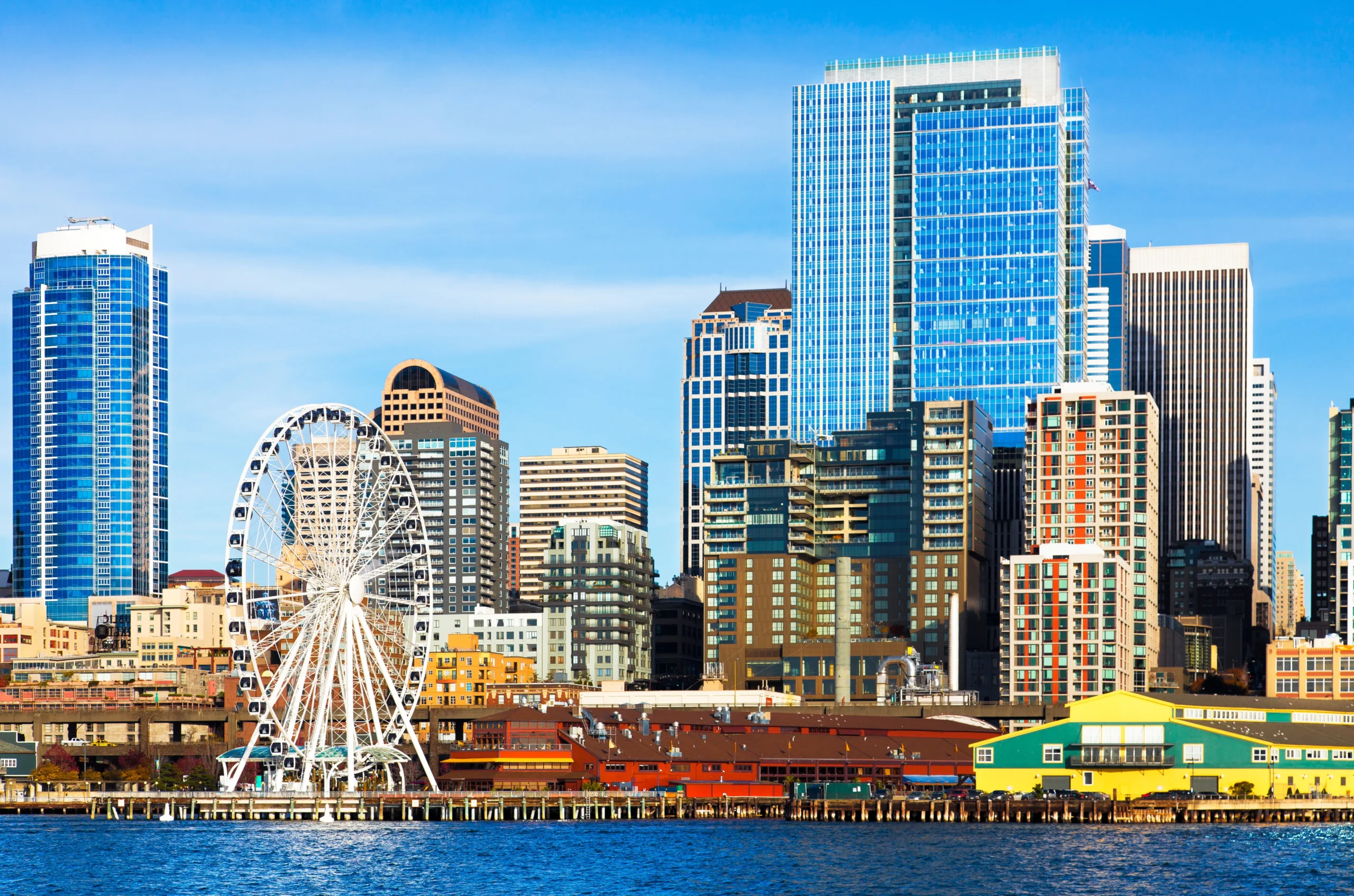 Just a 15-minute drive from Bellevue, taking a day trip to Seattle, Washington, is one of the best things to do near Bellevue. Nicknamed Emerald City, Seattle has a wide range of attractions, ranging from museums and exquisite art galleries to architecture and iconic landmarks.
Aside from having a breathtaking view of the city, you can also have a romantic dinner with your partner in some of the most exclusive restaurants in the city. Don't forget to stop by top attractions like the Space Needle and Pike Place Market.
Address: Seattle, WA, United States
Plan Your Trip to Bellevue, WA
From urban splendours to natural wonders, Bellevue, Washington, promises an unforgettable experience for every visitor. Explore the city's diverse offerings, and immerse yourself in its rich culture, history, and scenic beauty. We hope this guide serves as a comprehensive starting point for your explorations of this vibrant Northwest city.