29 Best & Fun Things To Do In Jackson Hole, WY
Nestled in the heart of the Rocky Mountains, Jackson Hole, Wyoming, is a captivating destination known for its breathtaking landscapes, wildlife, and outdoor adventures.
Whether you're an avid nature lover, an adventure seeker, or simply looking for a relaxing getaway, Jackson Hole offers an array of activities to suit every traveler's preferences.
In this article, we'll explore 29 fun things to do in Jackson Hole, ensuring you make the most of your visit to this stunning region. While planning your trip, you also need to understand the best time to visit Jackson Hole to make the most of your vacation.
---
29 Best & Fun Things To Do In Jackson Hole, WY in 2023
---
1. Grand Teton National Park
No trip to Jackson Hole is complete without exploring the iconic Grand Teton National Park, which is one of the most beautiful tourist attractions in the city.
Covering over 310,000 acres, the park features the majestic Teton Range, including the prominent Grand Teton peak towering at 13,775 feet.
Visitors can marvel at the rugged mountains, hike scenic trails, and enjoy wildlife sightings, such as elk, mule deer, bison, and various bird species. Don't forget to capture the stunning views of Snake River winding through the valley and the shimmering waters of Jenny Lake.
Address: Wyoming, United States
2. Yellowstone National Park
As the world's first national park and a UNESCO World Heritage Site, Yellowstone National Park is one of the best places to visit in Jackson Hole.
Located just north of the town, the park spans across Wyoming, Montana, and Idaho. Yellowstone is renowned for its geothermal wonders, including the iconic Old Faithful geyser, colorful hot springs like Grand Prismatic Spring, and the thundering Yellowstone Falls.
With over two million acres of park to explore, wildlife enthusiasts can witness bison herds, elk, wolves, and even grizzly bears within the park's diverse ecosystem.
Address: WY 82190, United States
3. National Elk Refuge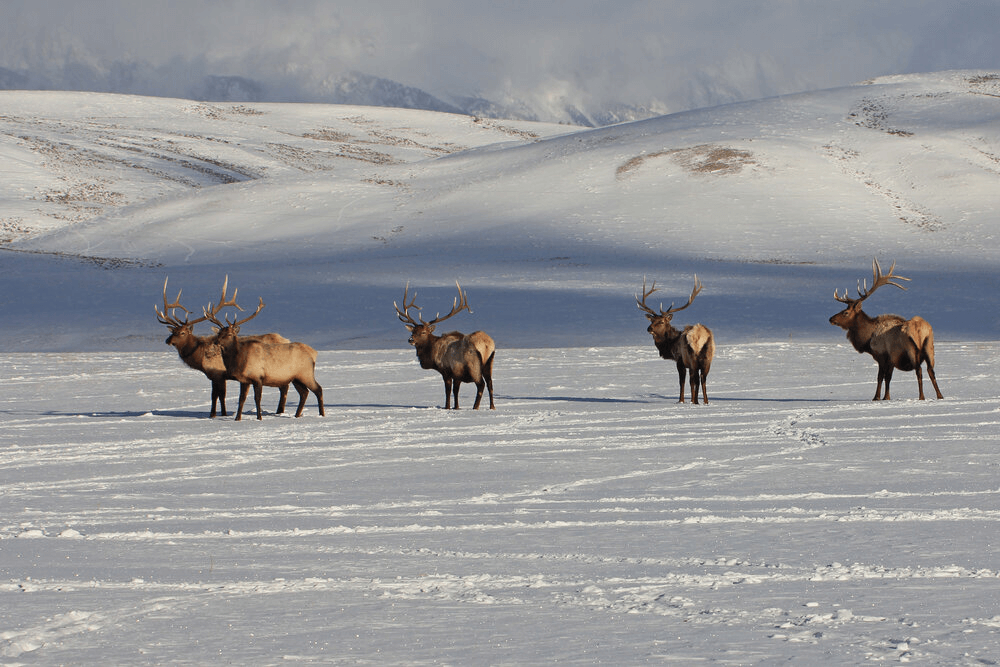 One of the unique things to do in Jackson Hole, WY, in winter is to visit the National Elf Refuge. Located just outside of Jackson, the National Elk Refuge provides a unique opportunity to witness the largest elk herd in North America.
During the winter months, when the high mountain passes are closed, elk migrate to the refuge for food and shelter. Visitors can take part in a horse-drawn sleigh ride, gliding through the snow-covered landscape while getting an up-close view of the magnificent elk.
Address: 675 E Broadway Ave, Jackson, WY 83001
4. Jackson Town Square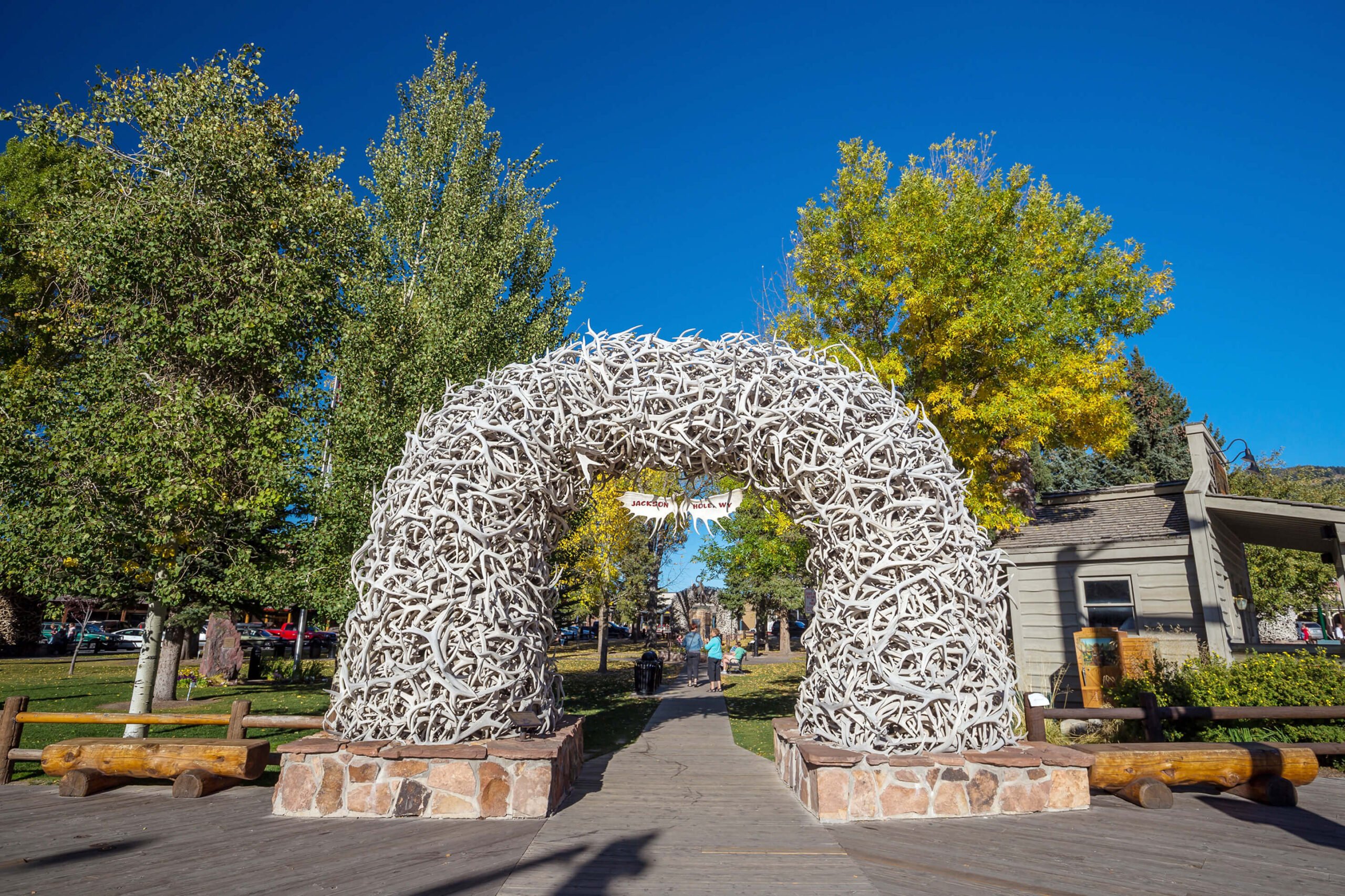 Looking for fun things to do in Jackson Hole, Wyoming, then wander through the charming Jackson Town Square, adorned with arches made of elk antlers at each corner.
This picturesque square is surrounded by local businesses of all kinds, including boutique shops, art galleries, and enticing restaurants serving delicious local cuisine. If you're visiting during the summer months can enjoy a horse carriage ride around the park as well as the nighly Town Square "Shootout" performed by the Jackson Hole Playhouse.
Visitors can also find Western-themed souvenirs and gifts to take home as mementos of their Jackson Hole adventure.
Address: 10 E Broadway Ave, Jackson, WY 83001