Best Time to Visit Jackson Hole, Wyoming
Jackson Hole, Wyoming, is a popular tourist destination, especially with its proximity to Yellowstone and Grant Teton National Park. The city is a vibrant jewel that offers breathtaking natural beauty, wildlife encounters, and boundless outdoor activities.
From skiing down powdery slopes to hiking lush trails, from spotting majestic elk to soaking in the artsy vibe of the local galleries, there's no end to the ways this place can enchant and inspire.
But when is the best time to soak in all that Jackson Hole has to offer? The answer is anytime. Your visit time depends completely on what you want to do in Jackson Hole, Wyoming. Every season offers unique things to do in Jackson Hole. Consider the unique aspects of each to determine when you want to plan your trip.
---
Best Time to Visit Jackson Hole by Season
---
Spring in Jackson Hole, Wyoming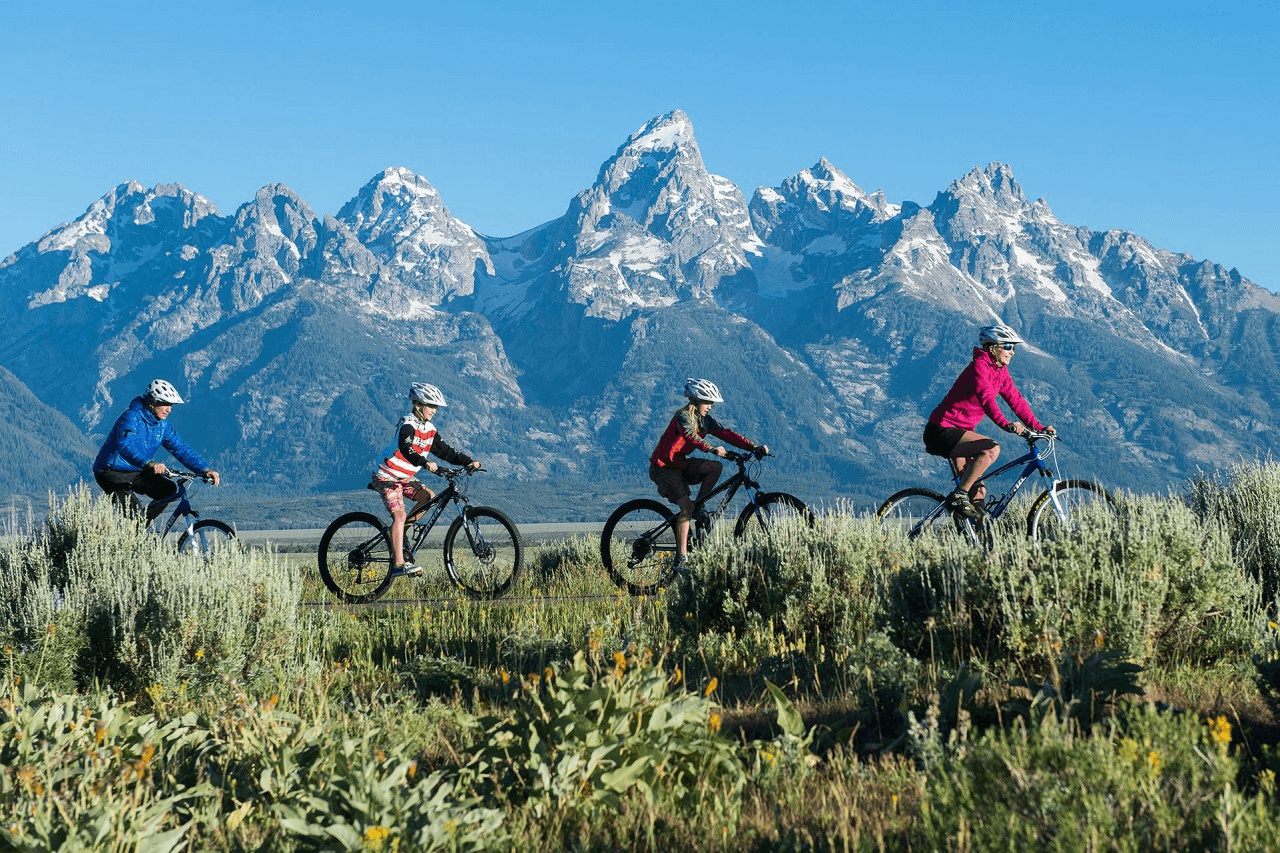 Spring is a transitional season in Jackson Hole. The valley starts to thaw, the wildlife begins to stir, and the crowd is yet to arrive, giving visitors the opportunity to savour the silence of mountain peaks.
Spring is so quiet in Jackson Hole, and visitors may find many businesses closed or operating under limited hours as locals take a breath between the winter ski season and the summer onslaught.
By the time the town celebrates Old West Days, winter has been left behind. During this season, visitors will enjoy some of the area's best wildlife viewing as bears and other animals emerge from hibernation, often with babies in tow.
Generally, spring is quiet, calm and beautiful in Jackson Hole. So if you're hoping to visit Yellowstone while here, make plans towards late May when the park reopens for activities.
Summer in Jackson Hole, Wyoming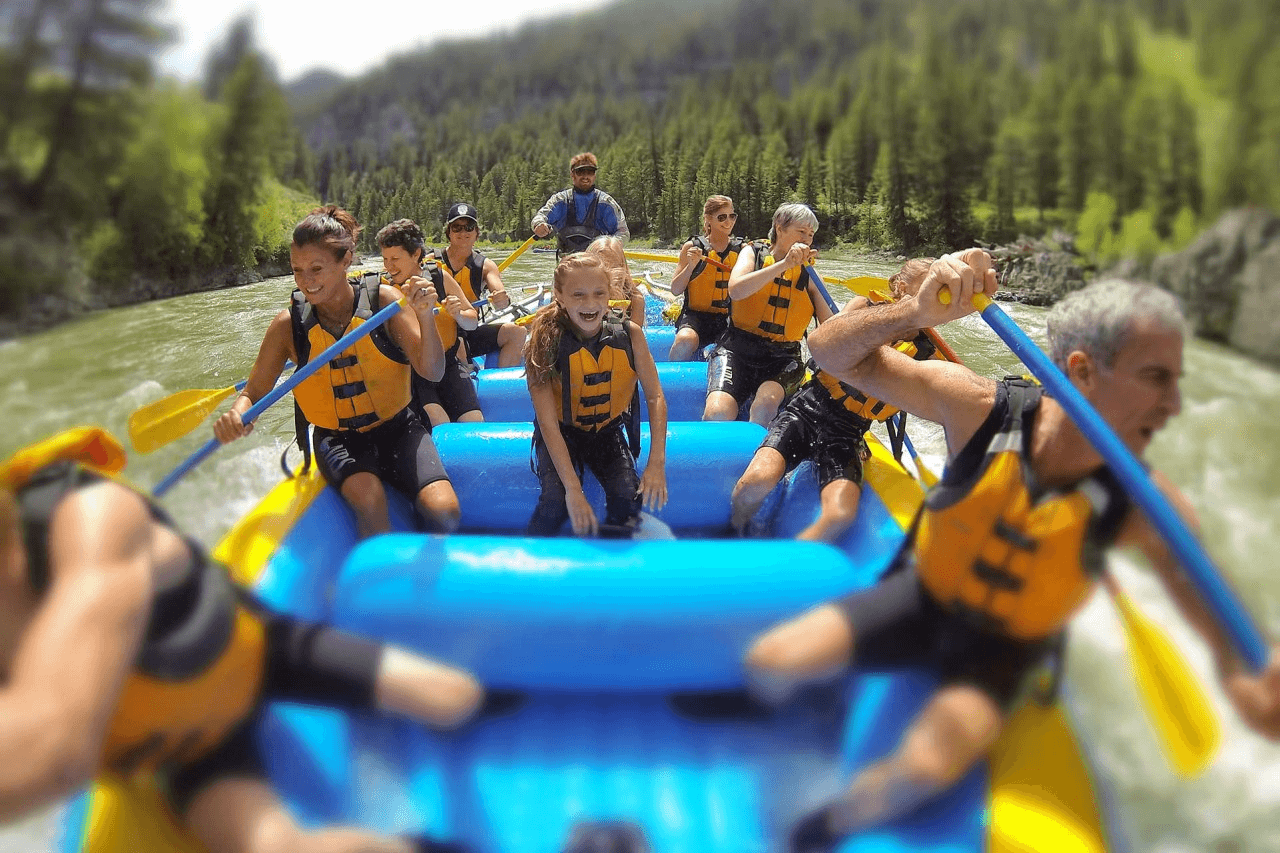 If you're looking for a summer vacation destination, then Jackson Hole is the perfect place to go. Summer in Jackson Hole is a symphony of long, sunny days, crystal-clear skies, and vibrant natural life. As the snow melts and parks reopen, the outdoor fun in Jackson Hole comes alive.
With summer temperatures varying between 70°F and 85°F, whitewater rafting or other water sports become ideal. The summer season is also ideal to go hiking and enjoy dry outdoor activities.
Although the summer season tends to be fun-filled and busy, it makes accommodations harder to find and less affordable. Popular tourist attractions such as Grand Teton National Park and Yellowstone will likely be crowded. Depending on your needs, summer may be the best time to visit Jackson Hole.
Fall in Jackson Hole, Wyoming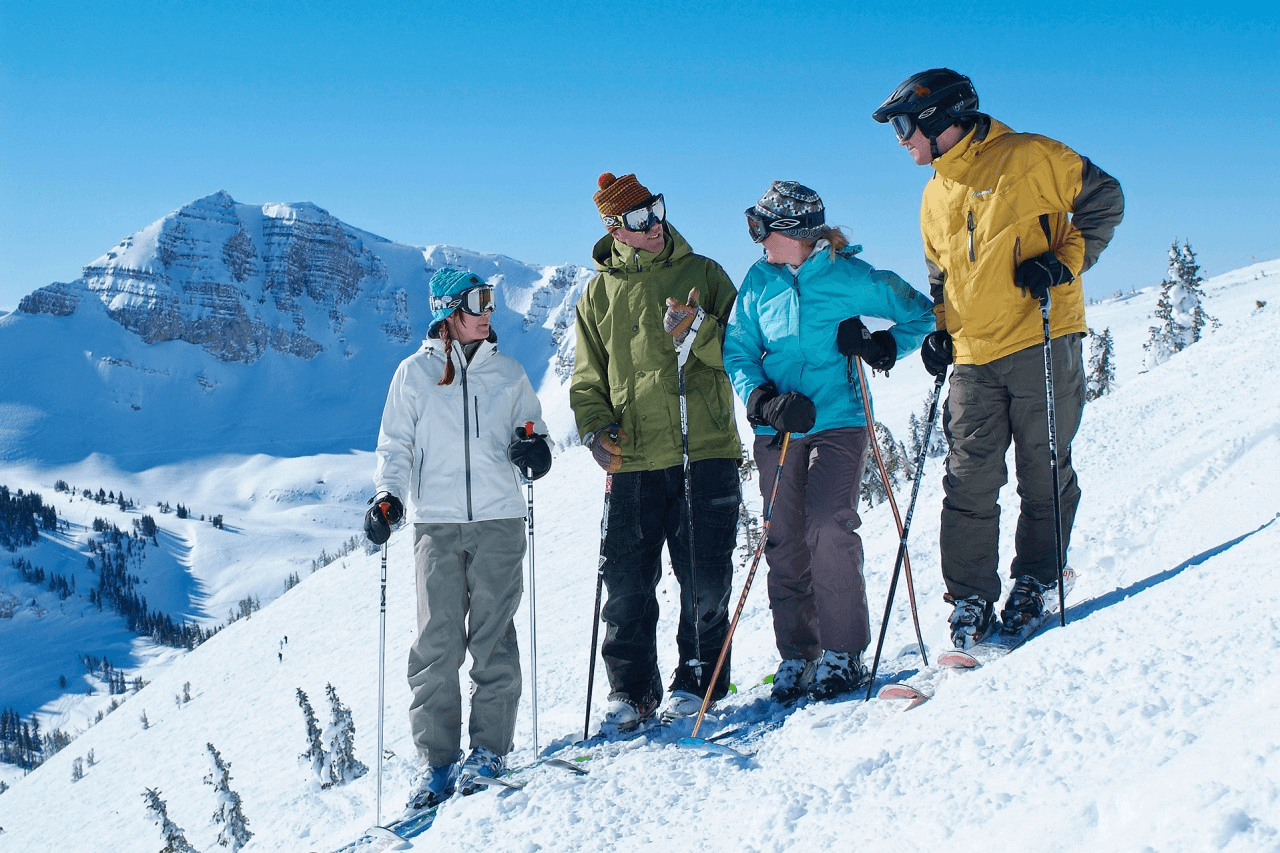 Fall in Jackon Hole is the season of transformation, where the Aspen trees set the valley ablaze with their vibrant hues. To many, fall is one of the best times to visit Jackson Hole.
With average temperatures varying between 50°F and 70°F, you can engage in different outdoor recreation like hiking and fishing. In fact, it is just a calmer version of summer. The fall season in Jackson Hole is less rainy and has its own beauty as the leaves change colours against a mountainous backdrop.
The fall season is also less busy than the summer season. This may be a great time to visit Jackson Hole as the summer crowds fade away.
Winter in Jackson Hole, Wyoming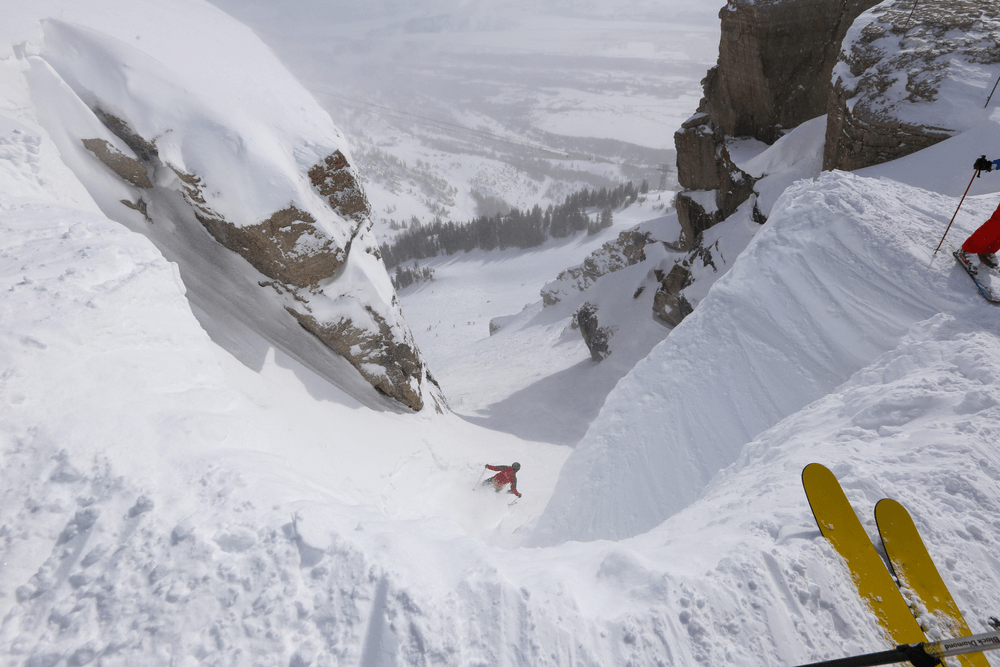 Winter in Jackson Hole is pure magic, a snowy spectacle that warms the heart despite the chill in the air. The season is characterized by long, cold and snowy weather with temperatures falling below 30°F.
Accommodations are cheaper and easier to find during this time of the year. If you're looking to ski on a slope of perfect powdery snow, winter is the best time to go to Jackson Hole. Non-skiers can engage in other outdoor activities like snowshoeing, snowmobiling, dog sledding and fat-tire biking.
---
Best Time to Visit Jackson Hole by Month
---
January
January can be the coldest month in Jackson Hole, but that only adds to the winter charm. The temperature usually falls below 5°F but can climb up to 28°F. With kids back to school and everyone winding down after the festive period, the city is usually quiet.
During this month, the snow is usually plentiful and powdery, perfect for winter sports like snowmobiling, cross-country skiing, and snowshoeing. Accommodations are cheaper and easier to find in January. This makes January one of the best times to visit Jackson Hole.
February
February maintains the winter spirit with high-quality snow conditions and a range of winter activities. The temperature is usually above 9°F and 33°F. But the windy conditions can make it feel colder than it is.
The Winter Carnival is a highlight, featuring snow sculpture contests, dog sled races, and the crowd-pleasing skijoring – a winter sport where a person on skis is pulled by a horse, dog, or vehicle. The city is quieter wit reduced rates on hotels.
March
Winter's snow still clings to the mountains in March, turning the Jackson Hole Mountain Resort into a wonderland for winter sports enthusiasts. The temperature is usually above 25°F and 52°F on a warm day. But the winds are still high.
If you're an avid skier or snowboarder, you'll revel in the fresh powder and fewer crowds compared to peak winter months.
April
By April, the snow starts to recede, replaced by a softer landscape of emerging greenery and budding flowers. It's a transitional period where winter activities start to give way to warmer-weather pursuits like hiking and wildlife spotting. The temperature is usually above 18°F and 43°F on a warm day
Additionally, the relative quiet of the off-peak season means more tranquillity and lower accommodation costs.
May
May is when spring truly springs in Jackson Hole. The temperature is usually above 30°F and 60°F on a warm day. During this month, migratory birds return, baby animals make their first appearances, and a rainbow of wildflowers carpets the valley floor.
It's an excellent time for nature lovers and photographers. However, the weather can be capricious, swinging from balmy to snowy – so pack accordingly!
June
By June, the snow has almost entirely melted, and the great outdoors beckons. Temperatures are perfectly mild, ranging from low 37°F to 75°F on a warm day.
It's prime time for hiking, camping, fishing, and wildlife viewing. Spot a moose grazing by a stream, admire the regal flight of a bald eagle, or capture the blooming beauty of Indian paintbrush flowers.
July
July, the peak of summer, brings warm temperatures and a buzzing calendar of events and activities. This is the warmest month in Jackson Hole, as temperatures can climb up to highs of 82°F.
Experience the thrilling rush of white-water rafting, enjoy a picnic in the Grand Teton National Park, or partake in the town's vibrant Fourth of July celebrations.
August
August retains the warmth of summer while offering a taste of the approaching fall. The weather in Jackson Hole in August is beautifully summery, with temperature highs of 82°F.
This month is also a prime time to attend the Wyoming Stargazing event. However, be aware that late summer can sometimes bring wildfires, which may affect visibility and air quality.
September
September ushers in fall, with leaves turning fiery colours and the elk rut season starting. The temperature high can still reach 75°F.
The weather is still comfortable, the summer crowds are gone, and wildlife, from bears to bison, is frequently sighted. If you're a wildlife photographer or a lover of serene beauty, September could be the best time to visit Jackson Hole.
October
October immerses Jackson Hole fully in the spirit of fall. The temperature is cool and ranges between 24°F and 57°F, and morning frost sparkles on the landscape.
Hiking remains popular outdoor activity this month, with trails offering beautiful fall views, and towards the end of the month, the first snow often caps the highest peaks.
November
November marks the quiet before the storm – the winter storm, that is. Temperatures now range between lows of 17°F and highs of 40°F. Early snowfall transforms the terrain once more into a winter playground.
The town is quieter, and if you don't mind a bit of cold, you can enjoy the beginning of the winter season without the full force of winter crowds.
December
December turns Jackson Hole into a Christmas card that comes to life. Temperatures are as wintery as it gets, between lows of 7°F and highs of 28°F.
Skiing, snowboarding, and snowmobiling are the order of the day, and the town's holiday decorations and events, like the Torchlight Parades, lend a festive spirit to the snowy landscape.
Ready to Visit Jackson Hole?
Every season in Jackson Hole, Wyoming, unveils a new facet of its charm, offering a wealth of experiences to suit every traveller's tastes. From the snowy serenity of winter to the lively warmth of summer, the rebirth in spring, and the fiery beauty in fall, it's a place and a journey that will remain etched in your heart long after you've returned home.