27 Best & Fun Things To Do In Corvallis, OR
Are you planning a trip to Corvallis, Oregon, and looking for fun activities to make your trip memorable? Look no further! You're at the right place, as we'll be exploring the 27 best and fun things to do in Corvallis, OR, making your trip unforgettable.
Nestled in the heart of Oregon's Willamette Valley, within 90 minutes of the bustling Portland metropolitan area, the rugged beauty of the Cascade Mountains, and the spectacular Oregon Coast, Corvallis is a hidden gem that boasts a rich history, scenic landscapes, and a vibrant arts scene.
This family-friendly destination is known as "Tree City USA," as it has green spaces and 47 public parks managed by the city. While planning your trip, you must also understand the best time to visit Corvallis, Oregon, to make the most of your trip.
---
27 Best & Fun Things To Do In Corvallis, OR (2023)
---
1. Oregon State University
Begin your Corvallis journey by exploring Oregon State University. Established in 1868, the university has grown to become the state's leading public research institution.
The institution, which has one of the most environmentally and energy-efficient campuses, contains numerous tourist attractions, including the Memorial Union, the LEED-certified Kelly Engineering Building, the Valley Library, the historic, century-old Kearney Hall building, multiple sports facilities, and more.
Take a self-guided tour of the university campus and do not miss the OSU Campus Way Arboretum, which contains an extensive and diverse woody plant living collection of more than 65,000 plants in 95 families, 244 genera, and more than 1,000 species native to every continent except Antarctica.
Address: Corvallis, OR 97331, United States
2. Osborn Aquatic Center
One of the fun things to do in Corvallis today is to escape the summer heat at the Osborn Aquatic Center. This public community recreation center is a beehive of fun water activities for people of all ages.
The Osborn Aquatic Center features four different pools available for different purposes, including lap swimming, open recreation, toddler time, swim practice, swimming lessons, water polo tournaments, and many more.
In addition to the pools, there is also Otter Beach, Corvallis' famous outdoor water park, complete with modern amenities. The water park has a recreation pool, splash pad, and towering slides where kids and adults can play. There are plenty of shades and seats to relax and have a nice pool view.
Address: 1940 NW Highland Dr, Corvallis, OR 97330, United States
3. Willamette Park and Natural Area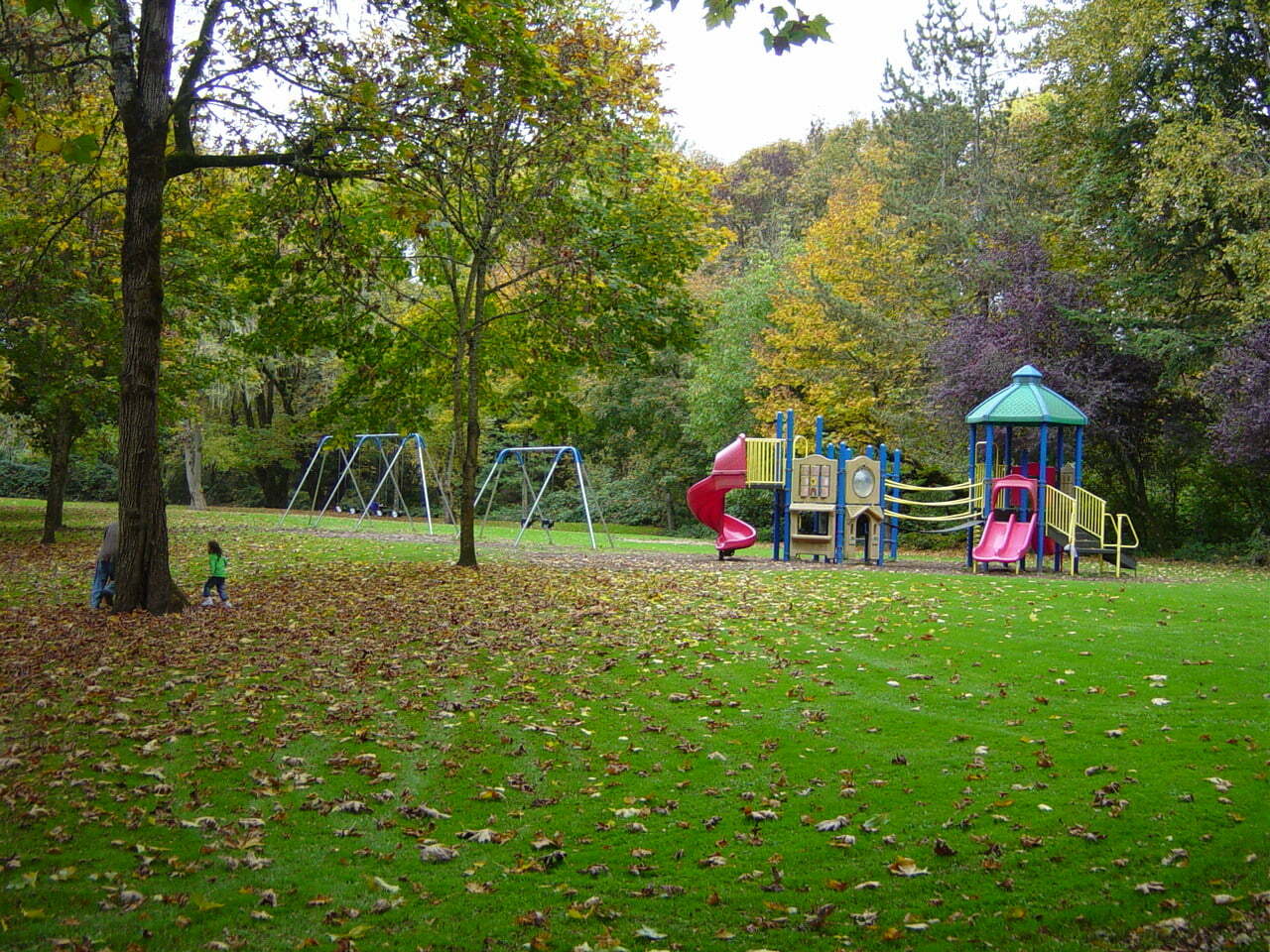 Exploring Willamette Park and Natural Area, the city's largest park, is one of the unique things to do in Corvallis, Oregon. Spanning 287 acres, this expansive park and nature area offers a slice of wilderness within city limits.
The park features significant natural areas, open meadows, play fields, a community garden and soccer fields, a disc golf course, picnic shelters, a playground, hiking and jogging paths, and a multi-modal path that runs the park's length.
The park also offers views and access to the Willamette River, a boat dock and ramp popular among canoeists and kayakers. The park is also pet-friendly, and you can off-leash your dogs in most parts.
Watch for the diverse avian species that frequent the area on your visit. Also, attend local sporting events, community gatherings, and outdoor workshops held at the park.
Address: 1350 SE Goodnight Ave, Corvallis, OR 97333, United States
4. Peavy Arboretum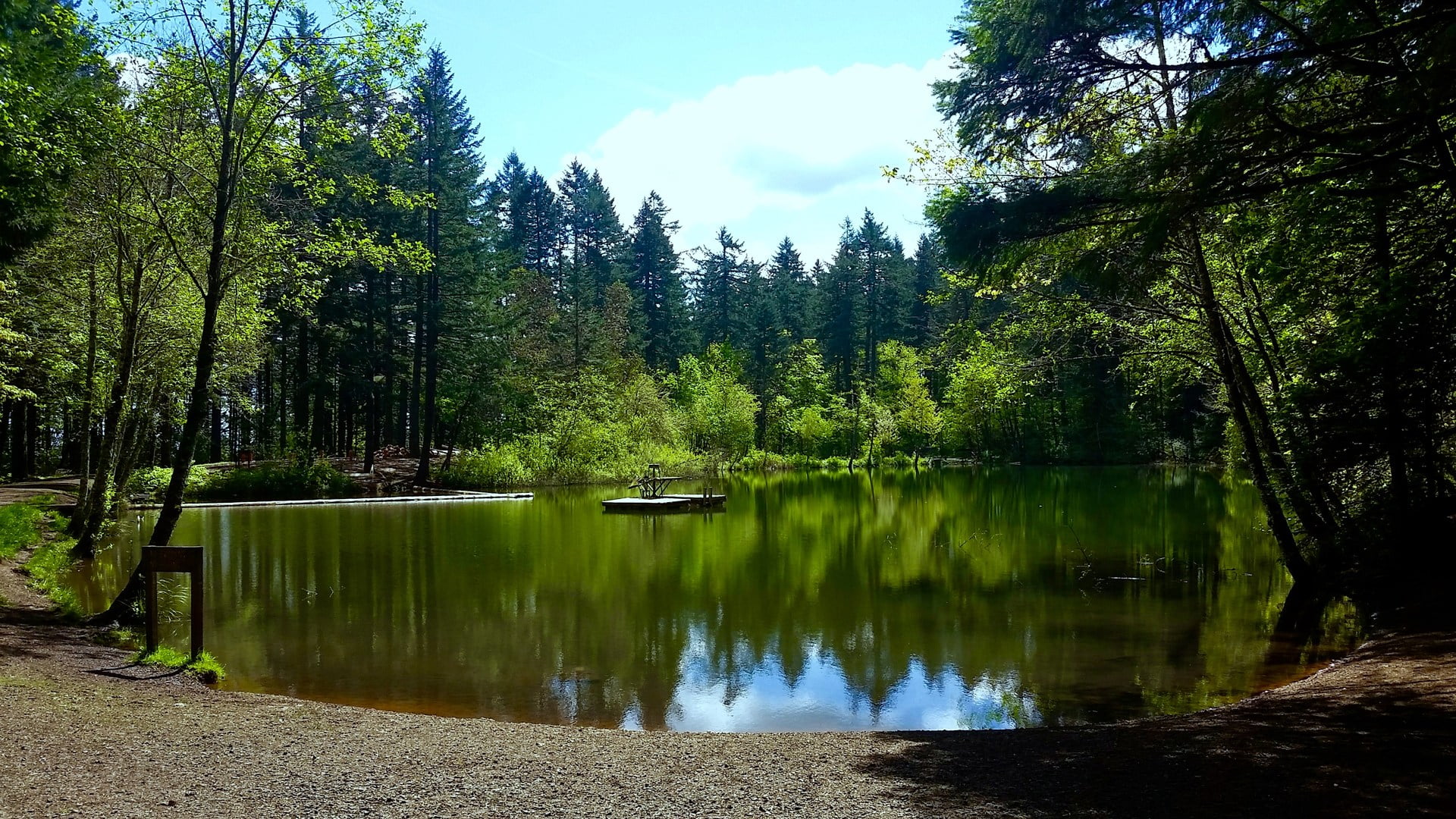 Located north of Corvallis, the Peavy Arboretum is one of the top attractions in this area, showcasing Oregon's rich forestry history. This arboretum helps to shape tourism for nature lovers through outdoor education.
Owned and operated by the Oregon State University, this 40-acre Arboretum is a local horticultural destination containing many plant species coupled with Native American sites, the Oregon State Forest Nursery and more.
The Arboretum also features trailheads and walking paths open to the public.
As part of the free things to do in Corvallis, hike or picnic amidst towering firs, cedars, and a myriad of native plants, explore the Cronemiller Lake at the center of the Arboretum, which is a serene spot for reflection, and attend educational workshops on forest ecology and conversation held by the arboretum.
Address: NW Peavy Arboretum Rd, Corvallis, OR 97330, United States
5. Corvallis Museum
One of the unique things to do in Corvallis, Oregon, for history enthusiasts is to learn about Corvallis' history and gain profound insight into the town at the Corvallis Museum.
Maintained by the Benton County Historical Society, the museum features four galleries of exhibitions comprising art, artifacts, textiles, specimens, and documents detailing the history of Corvallis.
The museum also houses the Society's collections, including the legendary Horner Collection, a vast compilation of artifacts that provides an unparalleled glimpse into Pacific Northwest history, including numerous American tribes.
To learn more about the city's storied past, add this museum to your bucket list of things to do in Corvallis, Oregon.
Address: 411 SW 2nd St, Corvallis, OR 97333, United States
6. Corvallis Riverfront Commemorative Park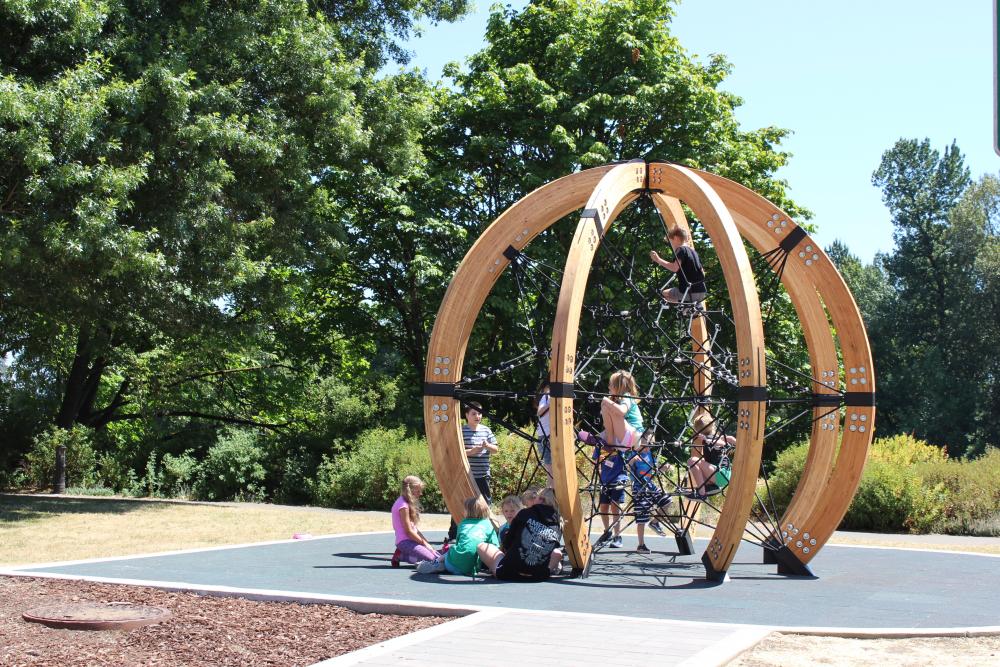 Located along the Willamette River, this 12-acre beautiful urban park is one of the best places in Corvallis for fun family activities.
Designed as a "downtown showcase," this park features paved and grassy areas, views of the Willamette River, numerous resting benches, over 350 ornamental trees and over 5,000 decorative shrubs, and a spray fountain pool.
The park is also filled with decorative sculptures, and one of the popular features of the park is the decorative water fountain at the Helen M. Berg Plaza. The park is also popular for community events such as the spring/summer Farmers Market and the annual Red, White & Blues Festival.
This park is ideal for jogging, bike riding, walking your dog, or just admiring the serene atmosphere and lovely sculptures.
Address: 2 NW 1st St, Corvallis, OR 97333, United States
7. The Arts Center
One of the best things to do in Corvallis is to explore the Arts Center, a showplace for the visual arts. Established in 1961 by Corvallis Arts Council, the Art Center offers an ongoing series of art classes and camps focusing on the needs of at-risk youth.
The center features contemporary art exhibits in a historic Carpenter Gothic church built in 1889. The exhibits showcase regionally-known professionals and veteran and emerging artists living in Linn and Benton counties.
Take a tour of the art center, admire the exhibits, and get a souvenir from the ArtShop, which showcases fine arts and crafts from over 50 local and regional artists.
Address: 700 SW Madison Ave, Corvallis, OR 97333, United States
8. Irish Bend Covered Bridge
Located on the Oregon State University, the Irish Bend Covered Bridge is a wooden bridge constructed in 1954 and originally spanned the Willamette River on Irish Bend Road.
In 1979, the bridge was added to the National Register of Historic Places. The Howe truss-type bridge has a height of 60 feet.
Along with the nearby oak tree, the bridge is a popular year-round tourist attraction due to its significant historical significance at Oregon State University and the farm research facility.
Address: Midge Cramer Path, Corvallis, OR 97330, United States
9. Rose Garden in Avery Park
One of the romantic things to do in Corvallis, OR, for couples is to visit the Rose Garden in Avery Park, which offers recreational spaces and a touch of botanical beauty.
The garden features picturesque wrought-iron benches, a romantic arbor, and permanent art pieces. The nearby park, which spreads across 75 acres, features picnic shelters, playgrounds for kids, a horseshoe court, and ball fields. The park also features famous locomotive and riverside viewing areas.
Explore this beautiful garden with your partner and admire the numerous rose varieties, especially in full bloom. You can also catch seasonal events, from Easter egg hunts to summer concerts.
Address: Corvallis, OR 97333, United States
Are you exploring other attractions near Corvallis? Why not check out some fun things to do in Albany, Oregon?
10. Whiteside Theatre
One of the fun things to do in Corvallis, Oregon, at night is to catch a performance at the Whiteside Theatre. Built in 1922, this historic 800-seat theatre is a testament to Corvallis' cultural heritage.
Beyond its majestic facade, the theatre showcases various films, live performances, and community events. The theatre often hosts film festivals, live plays, and musical performances, providing diverse entertainment options.
To catch a performance, check their calendar for classic movie nights, an experience reminiscent of a bygone era.
Address: 361 SW Madison Ave, Corvallis, OR 97333, United States
11. Corvallis Farmers Market
One of the best things to do in Corvallis, OR, this weekend is to go shopping at the Corvallis Farmers Market. Located in Riverfront Commemorative Park, the farmers market captures the essence of the fertile Willamette Valley.
Held on Wednesdays and Saturdays from April through November, visiting this market is a great way to spend your Saturday morning. The Saturday market has about 70 weekly vendors and features fresh produce, artisanal cheeses, handcrafted goods, and gourmet treats.
On your visit, sample the region's famed berries and pick up a bottle of local honey. Enjoy live music performances that add to the festive atmosphere, especially during seasonal celebrations.
Address: NW 1st St, Corvallis, OR 97330, United States
12. Jackson-Frazier Wetland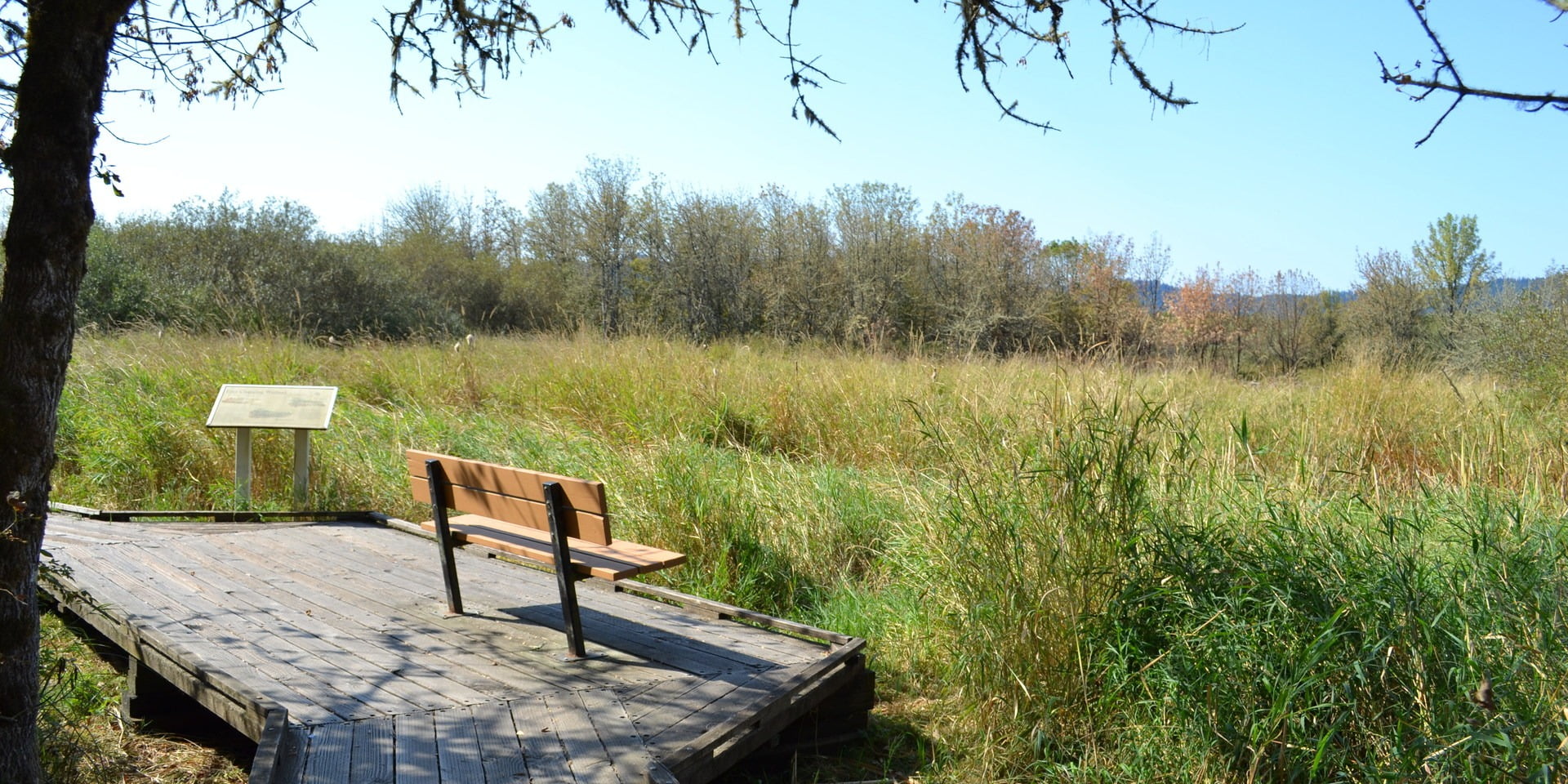 The beautiful Jackson-Frazier Wetland is one of the best attraction destinations in Corvallis, Oregon. Encompassing 147 acres, this well-maintained and protected site allows for education, research and public use.
A large portion of this site is classified as wetlands, predominantly palustrine emergent, which includes rushes, sedges and a mixture of grass species, including tall fescue, slough grass, meadow oxtail and reed canary grass, where small mammals, reptiles, and birds live together.
The wetland also features a 3400-foot-long accessible wooden boardwalk about 2/3 of a mile long that winds through the wetland.
Visitors can view the biodiverse landscape and beautiful avian species, including red-winged blackbirds, great blue herons, and sparrows.
Address: 3600 NE Lancaster St, Corvallis, OR 97330, United States
13. Siuslaw National Forest
One of the fun things to do in Corvallis, Oregon, for outdoor enthusiasts is to explore the Siuslaw National Forest. Spanning over 630,000 acres, the Siuslaw comprises various ecosystems, ranging from coastal forests to dunes.
The forest also features the Marys Peak, at 4,097 feet, the highest point in Oregon's Coast Range and the most prominent peak west of Corvallis. The summit offers 360-degree views, encompassing the Pacific Ocean and the Cascade Mountains.
On your visit, you can engage in recreational activities such as fishing, camping, hiking, horseback riding, mountain biking, exploring tide pools, and riding off-highway vehicles.
Address: 3200 SW Jefferson Way, Corvallis, OR 97331, United States
14. Chip Ross Natural Area
Located on the north side of Corvallis, the Chip Ross Natural Area is a nature lover's paradise that offers trails and viewpoints, making it ideal for hiking and picnicking.
Spanning 125.6 acres, this area offers beautiful views of Corvallis, the Willamette Valley, the Coast Range and the Cascade Mountains. Designated as an off-leash area for dogs, the area features picnic tables and a 1.5-mile hiking trail through oak woodland and hilltop habitats of upland prairie and oak savanna.
Visitors can engage in activities such as hiking and picnicking in the natural area. Sunset hikes here are particularly rewarding, providing photographers with splendid shots.
Address: NW Lester Ave, Corvallis, OR 97330, United States
15. Majestic Theatre
Another fun thing to do in Corvallis, OR, tonight is to catch a performance at the Majestic Theatre. Opened in 1913, the Majestic Theatre has been a cultural pillar of Corvallis, hosting countless performances and events.
This 800-seat community run-theatre showcases many productions, from plays and musicals to comedy nights and film screenings.
Check the theatre's calendar for locally-produced shows, workshops, art exhibitions, and community forums to catch a performance.
Address: 115 SW 2nd St, Corvallis, OR 97333, United States
16. Alsea Falls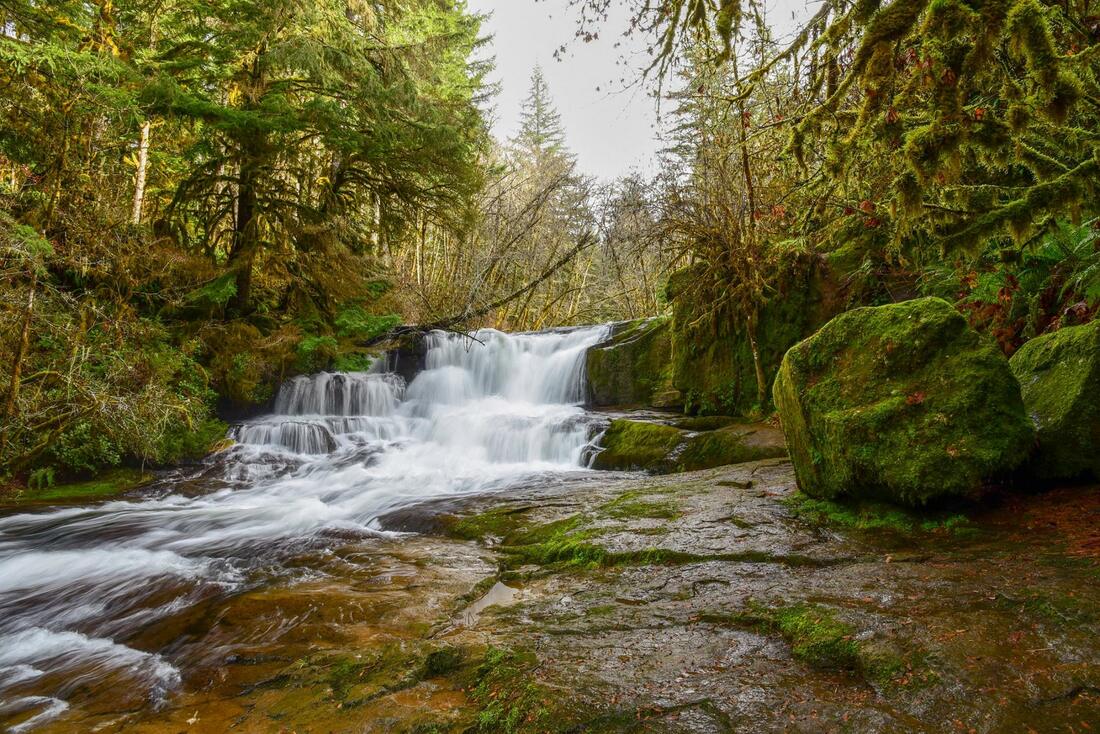 Located in Oregon's beautiful Coast Range, about 45 minutes south of Corvallis, Alsea Falls cascades 30 feet into a serene pool surrounded by lush forestry.
The Alsea Falls Recreation Site also features a series of trails around the falls offering varied views, with some leading to the smaller but equally beautiful Green Peak Falls. The Green Peak Falls tumbles down 45 feet into the Green Peak River, a tributary of the Alsea River.
The Alsea Falls is a beehive of fun and adventure. You can engage in several activities, including hiking, biking, swimming, fishing, or having a magnificent view of the falls.
If you're visiting in the Spring, take advantage of the Alsea Falls Spring Fling, an annual mountain biking event that attracts visitors from all over the region.
Address: Alsea Falls Recreation Site, Monroe, OR 97456, United States
17. Dixon Recreation Center
Located within the Oregon State University campus, the Dixon Recreation Center is a hub for recreational activities in Corvallis.
This state-of-the-art facility features indoor climbing walls, swimming pools, racquetball courts, two gyms, beach volleyball courts, multi-purpose rooms, squash courts, indoor tracks and weight rooms, and various fitness equipment.
As part of the unique things to do in Corvallis, visit the recreation center and engage in various fitness activities, including classes from Zumba to aqua aerobics.
Address: 425 SW 26th St, Corvallis, OR 97331, United States
18. Corvallis-Benton County Public Library
The Corvallis-Benton County Public Library is not just a repository of books; it is a community hub and a testament to Covallis' commitment to knowledge.
Opened in 1932, this public library houses a vast collection of books, digital resources, and dedicated spaces for reading and research. The library hosts regular workshops, book clubs, and children's reading sessions.
Apart from reading, you can attend guest author lectures, poetry readings, and cultural discussions, providing rich insights and engagement.
Address: 645 NW Monroe Ave, Corvallis, OR 97330, United States
19. Escape Corvallis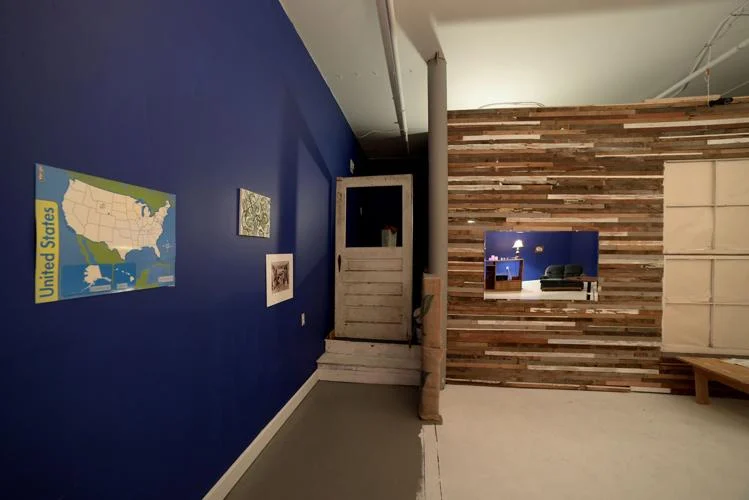 Looking for fun things to do in Corvallis with friends and family? Then, experience an immersive, captivating and challenging adventure at Escape Corvallis.
Established in 2016, the Escape Corvallis provides an immersive, fun, yet challenging set of puzzles designed to foster teamwork. The rooms are all set in different themes, with five choices, making it a fantastic experience. Some escape rooms on offer include Jailbreak, REC Room, Got Brains?, Happy Hour, and Kids Room.
Address: 301 SW 4th St #280, Corvallis, OR 97333, United States
20. Highland Bowl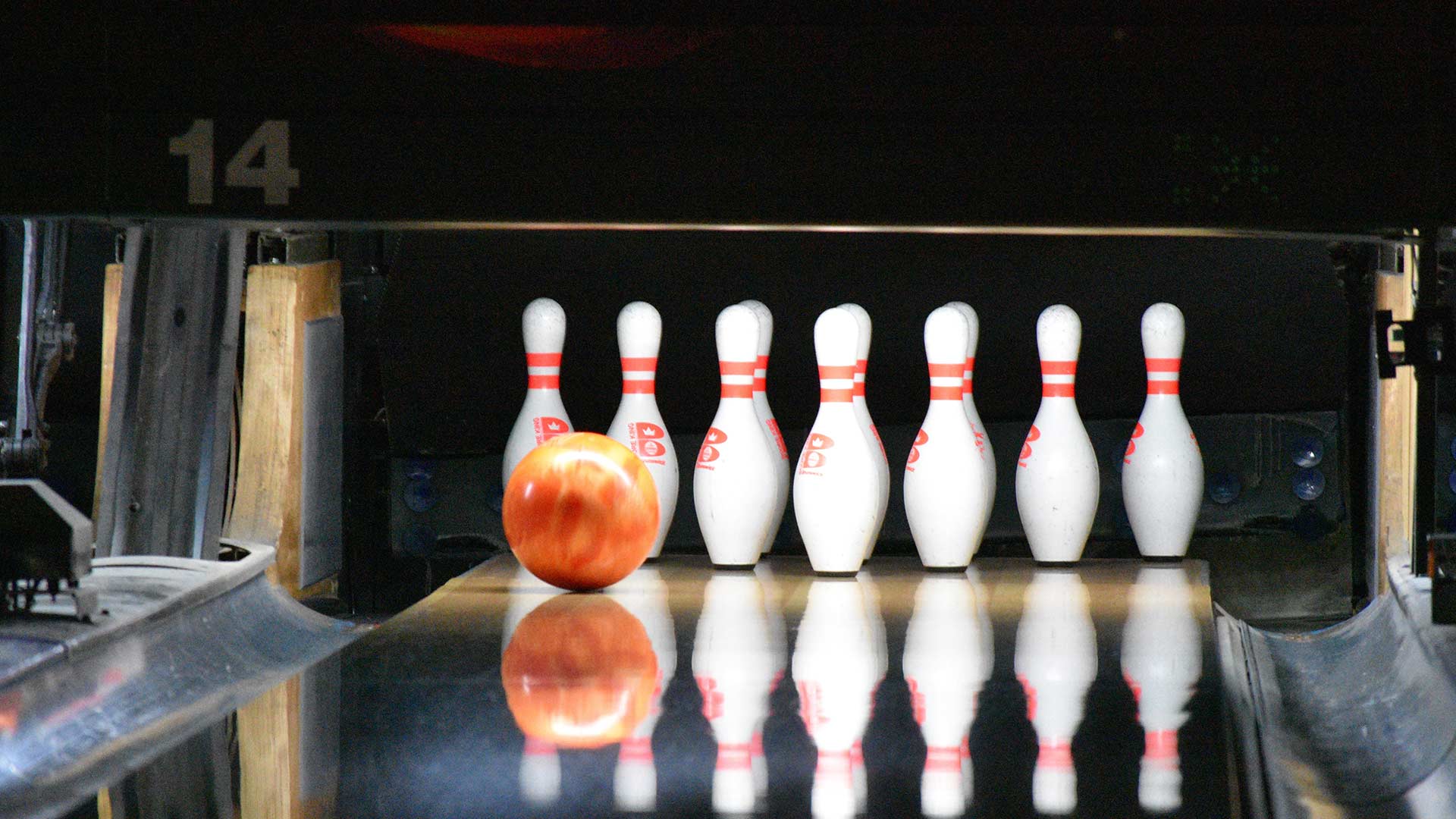 One of the fun family things to do in Corvallis, OR, today is to spend hours at the Highland Bowl. This fun park is a paradise for kids and adults alike.
With numerous lanes, the entertainment center caters to casual bowlers and serious league players. The facility also boasts a gaming arcade, perfect for kids and adults alike.
Highlands Bowl is an ideal destination for family fun. Apart from the fun games, you can enjoy their in-house restaurant and bar that serves delicious meals and refreshing drinks, making it a complete family entertainment package.
Address: 2123 NW 9th St, Corvallis, OR 97330, United States
21. Beazell Memorial Forest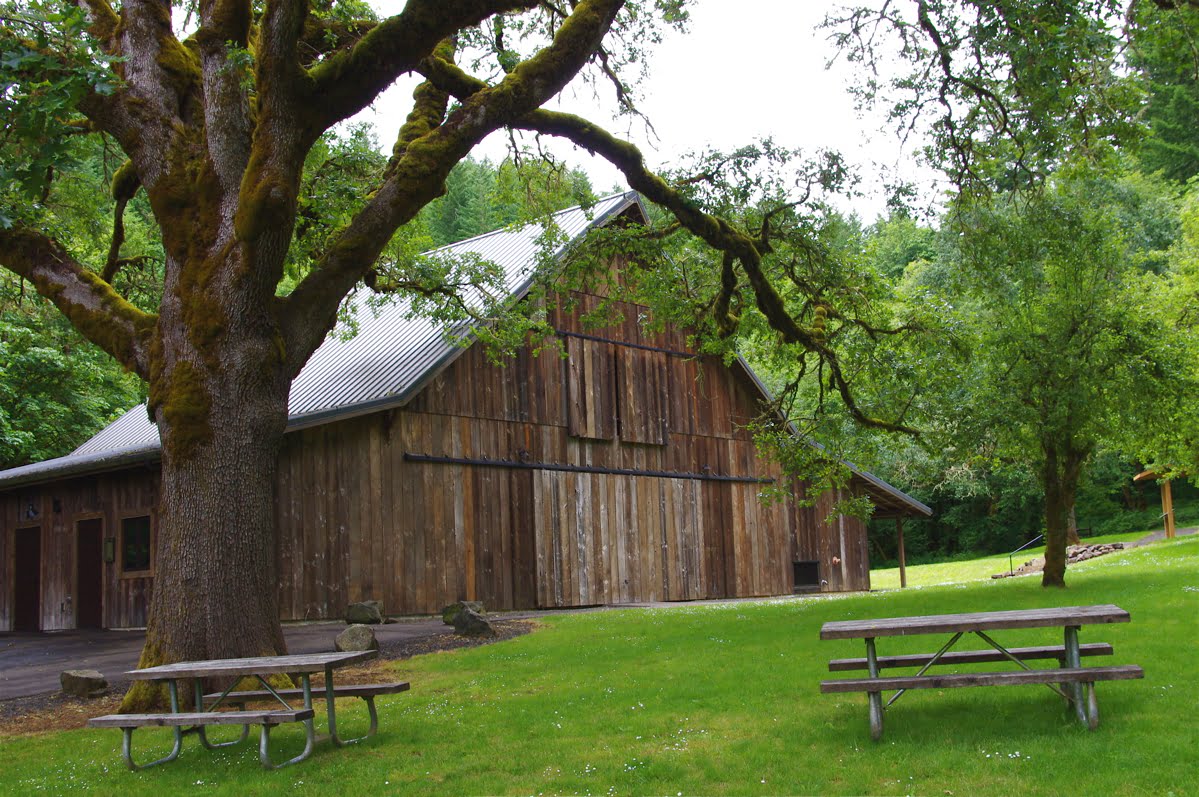 Located about 10 miles west of Corvallis, exploring the Beazell Memorial Forest is one of the unique things to do near Corvallis, Oregon. Spreading across 586 acres of temperate rainforest, this conservation area is a testament to Corvallis' commitment to preserving its natural heritage.
The forest is the largest park maintained by Benton County and offers multiple trails that wind through its varied terrains, from dense woodlands to open meadows.
On your visit, you can engage in outdoor activities like nature walks, birdwatching, hiking, biking, and horseback riding. You can also visit the Plunkett Creek Loop Trail, which offers glimpses of the Coast Range.
Address: Philomath, OR 97370, United States
22. Chintimini Wildlife Center
One of the many unique things to do in Corvallis today is to visit the Chintimini Wildlife Center. Covering 9.4 acres, this center provides care for the mid-valley's injured, ill and orphaned native wildlife with the goal of returning them to their natural habitat.
The center is also a place of abode for the Raptor Education Program. It involves outstanding lectures on birds of prey, how they survive in the wild, and other informative demonstrations.
You can take a guided tour of the nature center, encounter wildlife, attend educational presentations and many more events.
Address: 311 NW Lewisburg Ave, Corvallis, OR 97330, United States
23. Trysting Tree Golf Club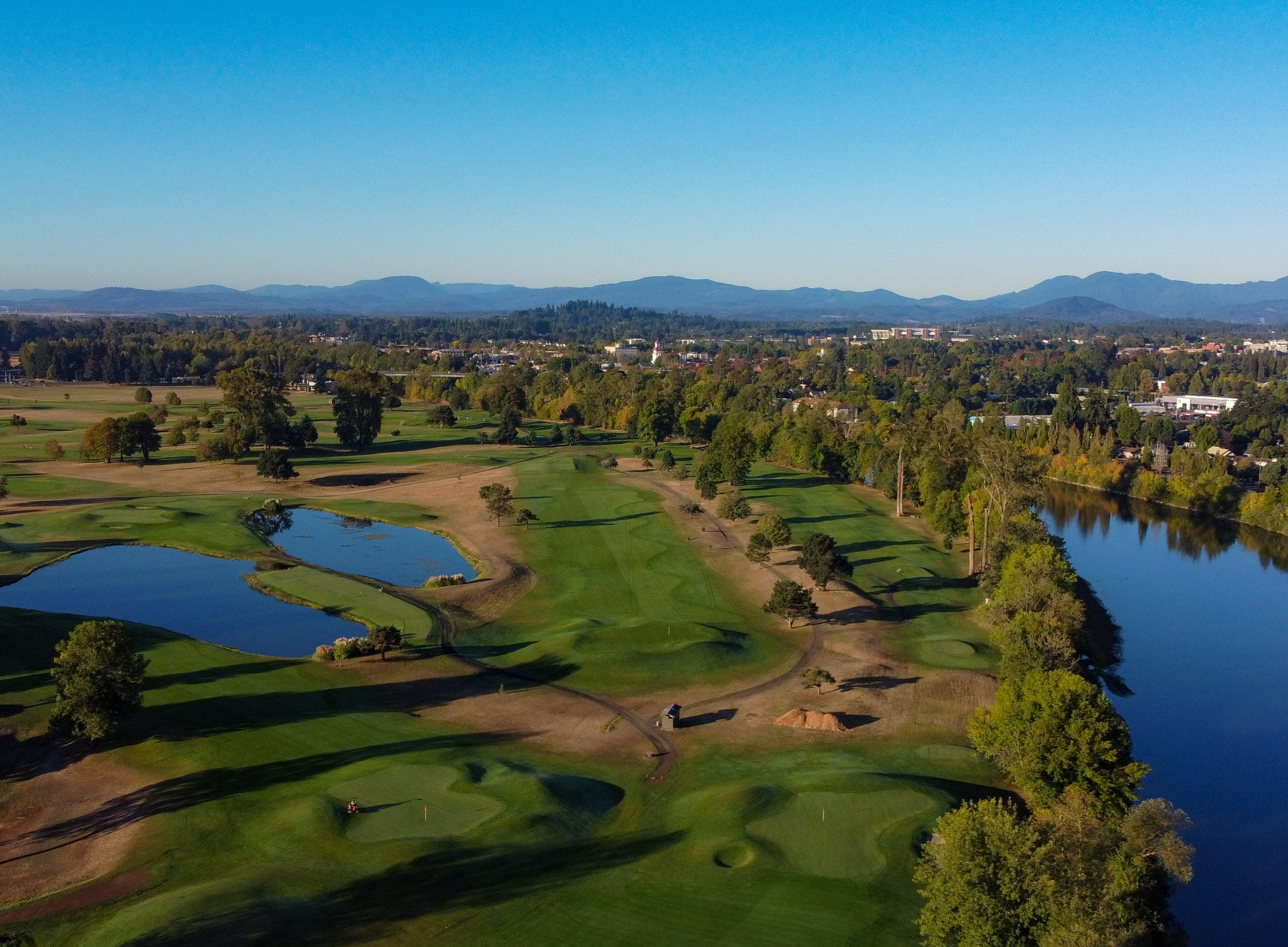 Established in 1986, the Trysting Tree Golf Club is an 18-hole golf championship course along the Willamette River in Corvallis, Oregon.
Designed by famous architect Ted Robinson, this golf course is a pleasure for golfers of any skill level. This picturesque golf club offers enthusiasts a chance to enjoy their sport against the backdrop of Corvallis' natural beauty.
The golf club also offers meticulously maintained greens and fairways, challenging holes, and a serene ambiance. Whether you're a seasoned golfer or a beginner, consider booking a session with their in-house professionals for tips and guidance.
Address: 34028 NE Electric Rd, Corvallis, OR 97333, United States
24. Crystal Lake Park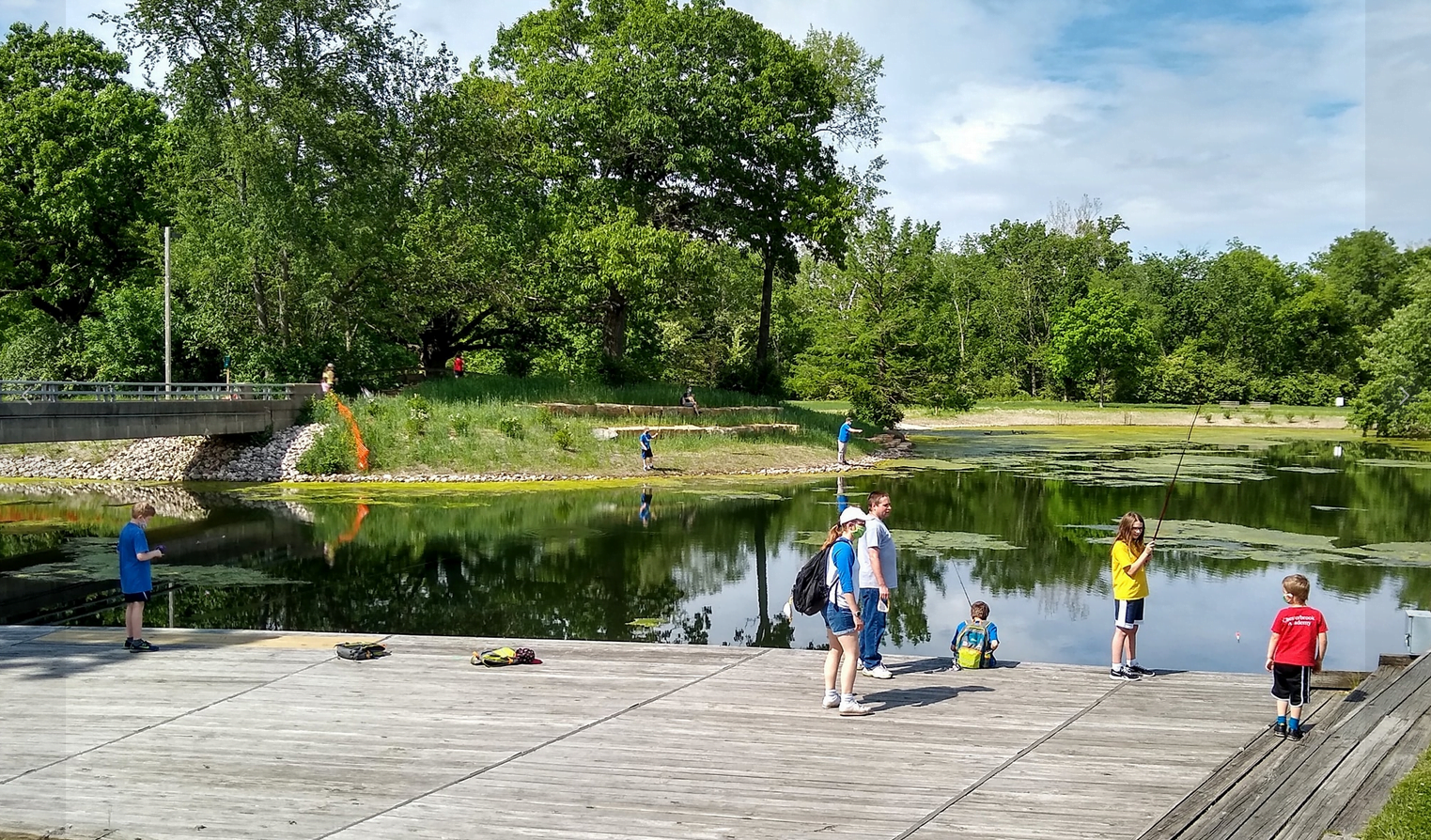 Among our list of fun things to do in Corvallis with family is visiting the Crystal Lake Park. Located on the banks of the Willamette River, the park spans 125 acres and offers residents and visitors a tranquil space to relax and engage in recreational activities.
The Crystal Lake Park features soccer and baseball fields, a disc golf course, walking and jogging trails, picnic areas, and a well-stocked lake for fishing. The park also has a botanical garden section that is a riot of colors during the blooming season.
Visit this park with your family and friends, engage in numerous sporting and recreational activities, stroll through the trail and fish on the lake.
Address: 100 SE Fischer Ln, Corvallis, OR 97333, United States
25. Reser Stadium
One of the best things to do this weekend in Corvallis, OR, is to see an NFL game at the Reser Stadium. Opened in 1953, this 35,548-seat stadium is the home turf of the Oregon State University Beavers.
This stadium is an exciting place to watch a game. Apart from football, the stadium holds many sporting events, which you can watch with your family.
To catch a game, check their calendar for the schedule and join the crowd in chanting for your favorite team.
Address: 660 SW 26th St, Corvallis, OR 97331, United States
26. Tyee Wine Cellars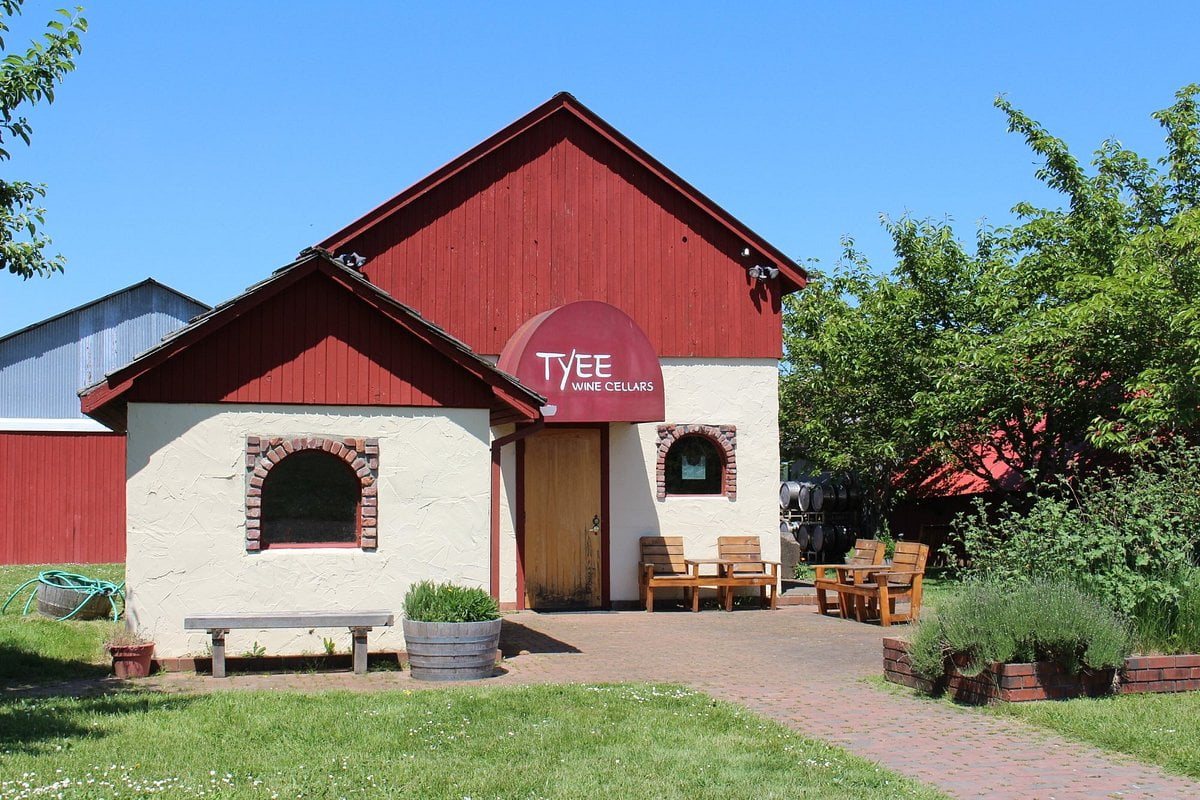 Your visit to Corvallis, Oregon, would be incomplete without going wine tasting at the Tyee Wine Cellars. Established in 1985, this family-owned and managed wine cellar features one of the perfect Pinot Noirs for visitors.
The winery specializes in Estate Grown Pinot Noir, Pinot Gris, Chardonnay and Gewurztraminer. Visitors can enjoy wine tasting, picnicking on their historic farmland, and hiking along Tyees Beaver Pond Loop Nature Trail.
Address: 26335 Greenberry Rd, Corvallis, OR 97333, United States
27. Fort Hoskins Historical County Park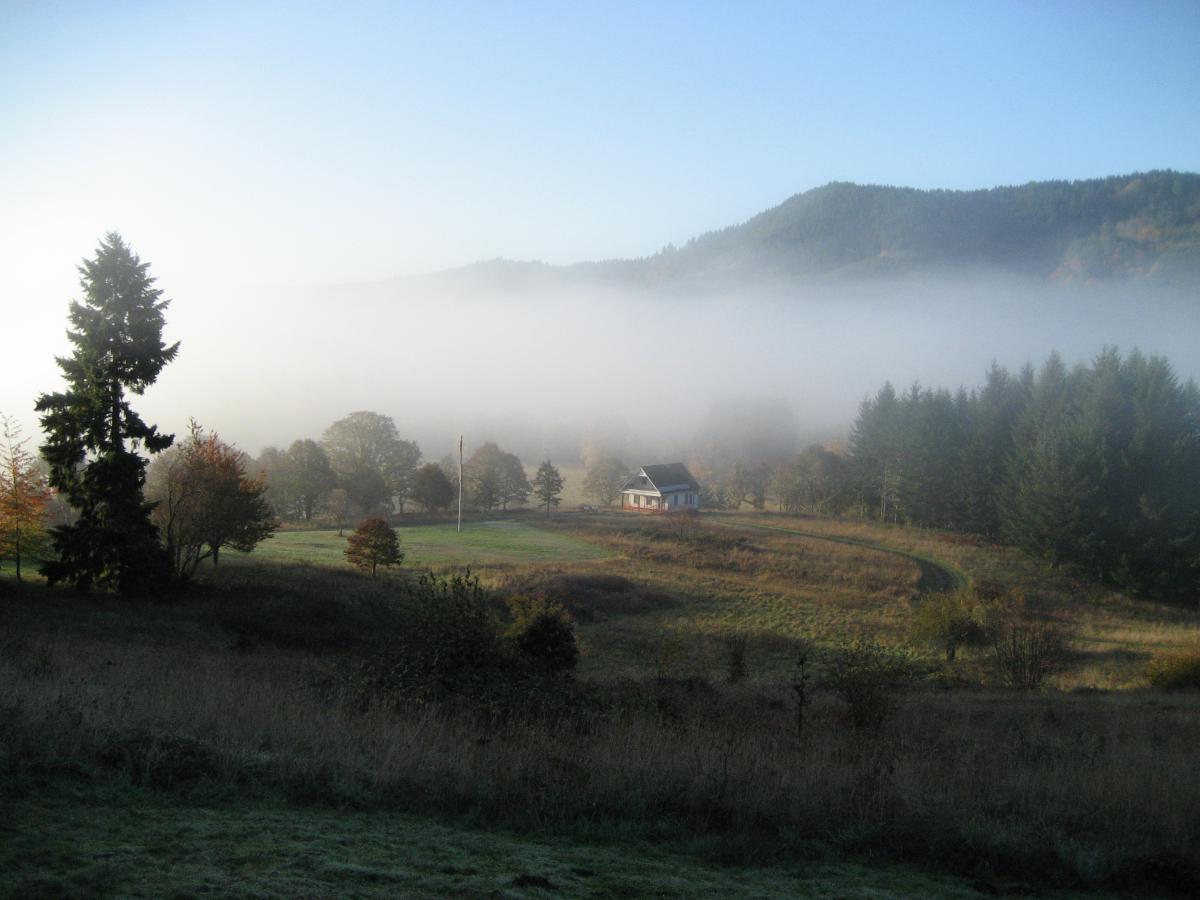 Opened to the public in 2002, the Fort Hoskins Historical County Park is one of Corvallis, Oregon's best places to visit.
Spanning 130 acres, the site was originally built by the U.S. Army to monitor the Coastal Indian Reservation in Oregon. The park features picnic tables, a drinking fountain and BBQ, educational interpretive displays, and self-guided trails that allow users to access the resource's varied history, vegetation, and view.
Address: 22953 Hoskins Rd, Philomath, OR 97370, United States
Plan Your Trip to Corvallis, OR
Corvallis, Oregon, stands as a testament to the beauty and vivacity of the Pacific Northwest. From its thriving arts and cultural spaces to its lush natural sanctuaries, Corvallis offers a mosaic of experiences to explore.
Each attraction tells a story, and each story adds to the rich tapestry of this remarkable city. Corvallis will leave an indelible mark on your heart whether you're here for a day or a decade.